A few episodes ago, I interviewed Jeff Smulyen about his new book. As I read the book "Never Ride a Rollercoaster Upside Down", I wanted to hear more about the construction of some of the great radio stations like KPWR (Power 106) Los Angeles, and Hot 97 in New York. Rick Cummings was apart of those and number of other radio success stories.
In this episode, Rick shares some great radio stories like what it was like to build Power 106 using a coalition of records from both pop, dance and Latino influences. You might think that the stories gets embellished along the way but no; there was true consternation amongst music and radio on how to handle a station like Power 106. (Check out the episode page for proof) You will also hear about Rick's favourite mistakes, (his three favourite to be exact) and how Emmis accidentally purchased a top ranked radio station in WLOL. Rick also shared his experiences working with great talent from David Letterman to Big Boy.
A Transcription of this episode is available here.
This show is made possible every week by contributors like:
Blurve: A great way to help you prep your Show.
NLogic: TV & radio advertising and audience data solutions
Megatrax – Licensed Music for your radio station or podcast production company.
…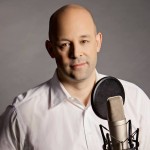 Matt Cundill works with radio groups on digital strategies and talent coaching. He recently started the Sound Off Podcast: The Podcast about Broadcast"
E-mail Matt: [email protected]
Twitter: @mattcundill
" The Sound Off Podcast is committed to helping broadcasters find their way through the digital revolution. "