ON THIS DAY in 1906 
radio/film actor Norris Goff was born in smalltown Arkansas.  He is fondly remembered for his portrayal of Abner Peabody on the rural radio comedy Lum and Abner, in which he co-starred (1931-54) with his friend and partner Chester Lauck (Lum). In addition to playing the naive, checker-playing Abner (who worked with Lum at the "Jot 'Em down Store" in fictitious Pine Ridge), Goff co-wrote  the earliest episodes with Lauck, and played many of the other recurring characters. He died June 7, 1978 at age 72.
In 1908, voice actor "Mel" Blanc was born in San Francisco. He began his sixty-plus-year career performing in radio, but may be best remembered as the voices of Warner Bros. cartoon characters Bugs Bunny, Daffy Duck, Porky Pig, Tweety Bird, Sylvester the Cat, Yosemite Sam, and Foghorn Leghorn. He later worked for Hanna-Barbera's TV cartoons, most notably as the voices of Barney Rubble on The Flintstones and Mr. Spacely on The Jetsons. He became a recurring member of the Jack Benny radio/TV family, voicing Benny's Maxwell automobile (in desperate need of a tune-up), as well as violin teacher Professor LeBlanc, Polly the Parrot, Benny's pet polar bear Carmichael, Sy the little Mexican, the tormented department store clerk, and the train announcer. He died July 10, 1989 at age 81.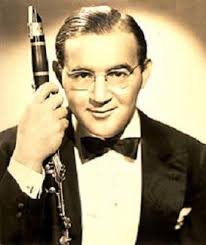 In 1909, jazz clarinetist and big-band leader Benny Goodman was born in Chicago. His band's engagement in Los Angeles in August 1935 signalled the start of the Swing Era, and marked the start of Goodman's rise to fame. After his famous 1938 Carnegie Hall jazz concert, captured on record, Goodman became known as the "King of Swing." While continuing to lead his orchestra, Goodman also performed in a trio with pianist Teddy Wilson and drummer Gene Krupa. The trio became a quartet with the addition of vibes player Lionel Hampton in 1936. Benny suffered a heart attack & died June 13th, 1986 at age 77.
In 1914, orchestra leader Bobby Sherwood was born in Indianapolis.  He was musical director of early TV's Tuesday night sensation The Milton Berle Show in 1952-53.   He was a regular on The Red Buttons Show, hosted Quick as a Flash & Stars on Parade, and appeared regularly on Masquerade Party & The Bert Parks Show.  He died of cancer Jan. 23 1981 at age 66.
In 1917, actor & voiceover artist Peter Leeds was born in Bayonne, New Jersey. He appeared on television more than 8,000 times, on radio programs more than 3,000 times, and also had many film and Broadway credits. The majority of his work took place in the 1950s and 1960s,; he was best known as a straight man for funnyman Stan Freberg.  Leeds died of cancer Nov. 12 1996 at age 79.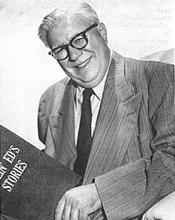 In 1922, "Smilin'" Ed McConnell debuted on radio, smiling and playing his banjo. McConnell quickly became a legend in the medium, and 22 years later was still entertaining young people as Smilin' Ed's Buster Brown Gang debuted on NBC radio.  That series ran for 9 years, with a TV series running parallel starting in 1950.
In 1935, America's Town Meeting was heard on NBC Blue (the predecessor to ABC radio) for the first time. First Lady Eleanor Roosevelt was one of the debaters on the opener. The issues-oriented discussion program lasted a total of 21 years, with a name change to America's Town Meeting of the Air.  It was moderated throughout by George V. Denny Jr.
In 1938, Joyce Jordan, Girl Intern was first heard interning on CBS radio. The serial later evolved into The Brighter Day in 1948. That title continued another 8 years on radio, & the show moved into TV from 1954-62.
In 1953, the first major league network baseball telecast saw Cleveland down the Chicago White Sox 7-2.
In 1956, Time magazine featured the article "Teener's Hero," which explored in detail the appeal of Elvis Presley. The writers busted it down to the lowest common denominator, saying that, "his movements suggest, in a word, sex."
In 1960, Decca Records released a future #1 pop single "I'm Sorry" by 15-year-old Brenda Lee.
In 1962, the King of Swing, Benny Goodman, turned 53 and led the first American jazz band to play in the Soviet Union. Goodman and his band played six concerts in the U.S.S.R.

In 1963, the No. 1 Billboard Pop Hit was "It's My Party," by Lesley Gore.
In 1964, the Beatles' "Love Me Do" single went to #1. It was their 4th chart topper in 5 months.
Also in 1964, The Rolling Stones' first album – with a few tracks not included in the UK version a month earlier – was released in the U.S. by London Records under the title "England's Newest Hit Makers." The 12 songs had been taped over 5 days in January & February.
In 1966, future Canadian superstar Anne Murray signed a contract with C-B-C-TV's "Singalong Jubilee."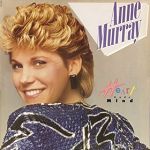 She was to be paid $71.50 for each appearance, and 99 dollars when she sang a solo.
Also in 1966, The Beatles released "Paperback Writer" in North America. It was issued in the UK on June 10.
In 1968, the Beatles began recording what became known as the "White Album," a two L-P set whose official title was simply "The Beatles." The album was packaged in a plain white jacket.
In 1970, former deejay Ray Stevens went to No.1 on the Billboard singles chart with 'Everything Is Beautiful'.
In 1971, 36 people were treated after unwittingly drinking apple cider laced with LSD at a Grateful Dead concert in San Francisco.
In 1973, William Spier, the producer/director of radio's longrunning Suspense series, and The Adventures of Sam Spade, suffered a fatal heart attack at age 66.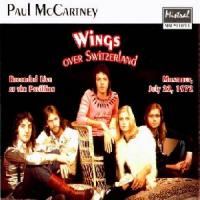 Also in 1973, the No. 1 Billboard Pop Hit was "My Love," by Paul McCartney & Wings. The song was McCartney's first No. 1 song with Wings, a group he formed after the breakup of the Beatles.
In 1975, Alice Cooper received a gold record for the romantic album, Welcome to My Nightmare. Alice's real name was Vincent Furnier. He changed his name to Alice Cooper in 1966 and was known primarily for his bizarre stage antics. He appeared in the film Prince of Darkness in 1987 and had 11 hits on the pop/rock charts in the 1970s and 1980s, including a pair of million-selling singles: I Never Cry and Poison. Romantic, indeed…
Also in 1975, Wings released the "Venus & Mars" album.
Still in 1975, on NBC's 90-minute music showcase "Midnight Special" which followed the "Tonight Show," hostess Joan Baez introduced Hoyt Axton singing "Will the Circle Be Unbroken" & "When the Morning Comes," while Kool & the Gang performed "Spirit of the Boogie," "Rhyme Tyme People" & "Summer Madness."
In 1976, "Love Hangover" by Diana Ross topped the charts and stayed there for 2 weeks.
In 1977, jazz saxophonist Paul Desmond, best known as a member of the Dave Brubeck Quartet, lost his battle with lung cancer at age 52.
In 1978, Led Zeppelin began work on what would be their 8th and final LP of original material, "In Through the Out Door." A later Zeppelin album, "Coda," was comprised of early recordings and outtakes.
In 1980, on NBC-TV's "Midnight Special," the Temptations hosted. The guests included Jim Photoglo, Firefall and Robbie Dupree who performed his Top Ten pop hit "Steal Away."
In 1985, ABC-TV announced that every game of the World Series would be played under the lights for the biggest baseball audience possible.  Until then all weekend games had been daytime affairs.
In 1986, (Papa) Joe Brown, leader of the Canadian country group, The Family Brown, died of a heart attack after a performance in Chesley, Ontario. He was 60. The Family Brown won the 1985 Juno award for best country group.
In 1987, David Bowie opened his Glass Spider world tour before 100-thousand fans in Rotterdam. Reviewers called the event a "travelling rock 'n' roll Broadway show." It took a 150-member crew to set up the equipment, which included two sound systems, 260 speaker cabinets, one-thousand lights and three computers.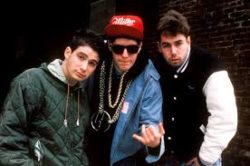 Also in 1987, four fans were arrested and five were injured during a melee at a Liverpool concert by the Beastie Boys. Bottles and other objects were thrown after the group left the stage 10 minutes into their performance.
Still in 1987, trombonist Turk Murphy, a leading exponent of traditional or Dixieland jazz, died in San Francisco of cancer at age 71. Among Murphy's fans was Woody Allen, who wrote the score for the movie "Sleeper" after being inspired by his music.
In 1988, the No. 1 Billboard Pop Hit was "One More Try," by George Michael.
Also in 1988, Montreal's singer/songwriter Leonard Cohen played the first of three sold out nights at London's Royal Albert Hall.
In 1989, Prince released the single "Batdance."
Also in 1989, Bobby Brown released "On Our Own."
Still in 1989, notorious stalker Margaret Ray pleaded guilty to breaking into David Letterman's house.
In 1990, Australian punk rockers Midnight Oil interrupted their tour of North America for an impromptu protest concert from a flatbed truck parked in front of the Exxon Oil Building in New York City. The protest was in reaction to the Exxon Valdez environmental disaster in Alaska.
In 1992, singers Paul Simon and Edie Brickell were married in suburban New York City. It was Simon's third marriage, after divorcing #2 Carrie Fisher.
In 1993, ground-breaking pianist and orchestra leader Sun Ra died in Birmingham, Alabama at age 79. His music encompassed everything from bop and gospel to blues and electronic sounds. He encouraged his soloists to play so-called "free" jazz, years before experimentation became the norm in the late 1960's.
In 1996, John Tesh made his last appearance as co-host of syndicated TV's "Entertainment Tonight." He stepped down after ten years to pursue his music career.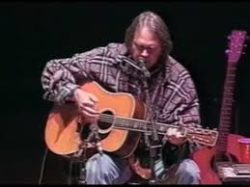 In 1997, Ottawa-born Neil Young canceled his European tour after cutting his left index finger while slicing ham for a sandwich.
Also in 1997, singer Mariah Carey and her husband, Sony Music Entertainment President Tommy Mottola, announced they were separating after nearly four years of marriage. They divorced later that year.
Still in 1997, new age musician Yanni became the first Western artist to perform in Beijing's Forbidden City.
In 1999, a bomb threat forced the evacuation of more than 3,000 people from a Kenny Rogers concert at Royal Albert Hall in London. No bomb was found and the event had to be rescheduled.
Also in 1999, Lenny Kravitz walked off stage in New Jersey after 40 minutes and collapsed from heat exhaustion. He had been performing in a fur coat.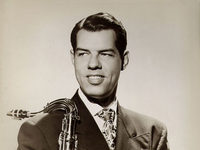 In 2000, Gordon "Tex" Beneke, the sax man & vocalist who took over leadership of the Glenn Miller Orchestra after the bandleader's death during World War II, died of respiratory arrest at his home in Santa Ana. He was 86.
In 2002, singer Diana Ross voluntarily entered the "Promises" drug and alcohol rehab facility in Southern California, to "clear up some personal issues" (according to her publicist) before setting out four weeks later on a world concert tour.
In 2003, CKPG-AM (Prince George) and its news-talk format gave way at noon, to replacement FM station CKDV 99.3 "The Drive" with a classic rock format.

Also in 2003, record producer Mickie Most, who holds the record for producing more number one hits world-wide than anyone else, (including To Sir With Love, Atlantis, The Hurdy Gurdy Man, Mellow Yellow, There's A Kind Of Hush, Listen People, I'm Henry the VIII I Am, Mrs. Brown You've Got A Lovely Daughter, Can't You Hear My Heartbeat, I'm Into Something Good, The House Of The Rising Sun) died of mesothelioma at age 64.
In 2005, Coldplay's new album was illegally put on the Internet a week before its US release. The leak took place on the day copies were sent to British radio stations and the day before it went on sale in Japan.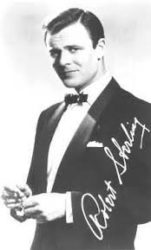 In 2006, actor Robert Sterling, who co-starred with wife Anne Jefferies in the ghostly 1950s TV comedy series "Topper," died in Los Angeles at age 88.
Also in 2006, another death .. the end of the sports talk format at Vancouver's AM 730 which had been all-sports since Feb. 2004.  At noon the station began stunting with "car/highway/jetairliner" songs for their new non-stop rush hour traffic reports and "the best of (CKNW) talk" which began June 5 at 7:30 am. By November it was all-traffic, all the time.
In 2007, Britney Spears said she "truly hit rock bottom" when she went to rehab earlier this year. In a message on her website, the singer wrote that she "genuinely did not know what to do with myself" following her split from husband Kevin Federline. The 25 year old singer entered a Malibu treatment facility in February after months of partying which ended with the singer shaving off all her hair.
Also in 2007, Paul McCartney used the Home Shopping Network to promote his album, "Memory Almost Full."  In-studio footage featured McCartney discussing the recording of the album.
In 2008, longtime CBC announcer, newscaster and program host George Finstad passed away in Toronto.  Before becoming a staff announcer at CBC Vancouver in 1964 he worked at CKUA Edmonton, CKSA Lloydminster, CFAX Victoria and CJOR Vancouver.
Also in 2008, Green Day went to No.1 on the Billboard album chart with '21st Century Breakdown,' the band's eighth studio album.
In 2009, music legend Fats Domino (aged 81) made a rare appearance at a New Orleans charity event raising funds to rebuild schools and playgrounds devastated by Hurricane Katrina. He did not perform, merely watching as Little Richard, B.B. King and Chuck Berry performed before a crowd of some 3,000.
In 2010, veteran DJ & voice actor Robert O. Smith, memorable for his stints at KOL and CFMI, died of liver and pancreatic cancer at age 67.  In retirement he had lived in Vancouver, becoming a Canadian citizen.
Also in 2010, singer Ali Ollie Woodson, a former lead vocalist with the Temptations (1984-1987) succumbed to cancer at age 58.
Still in 2010, singer Anita Humes, lead vocalist with the 60's singing group The Essex, and a former US Marine, died of natural causes at age 69.
In 2011, actress Clarice Taylor, who played Bill Cosby's mother, Anna Huxtable, on his 1980's TV sitcom, and the character Harriet on PBS's Sesame Street, died of heart failure at age 93.
In 2012, studio guitarist for Chess Records Pete Cosey, who worked with the likes of Muddy Waters, Chuck Berry, and Etta James, died at age 68.
Also in 2012, comedian John Fox lost his battle with colon cancer at age 59.
In 2013, Aerosmith closed the 5 ½ hour Boston Strong Benefit Concert at TD Garden that also featured James Taylor, Carole King, Boston, Jimmy Buffett, Boyz II Men, New Kids on the Block, the J. Geils Band, and Steven Wright. Ticket prices for the sold-out show ranged from $35 to close to $300.
In 2014, actress Joan Lorring, who began her career in 1940's Hollywood radio, who was regularly cast on CBS Radio's Mystery Theater in the 70's, who was featured in the early TV series 'Norby," and guested in anthology & episodic TV until 1980, died at age 88. Her many small screen appearances included The Star Wagon, a 1966 movie with Dustin Hoffman and Orson Bean, and The Love Boat in 1980.

In 2015,   singer/actor Jim Bailey, who frequently worked in 'drag' and specialized in impressions of female artists such as Barbra Streisand, Judy Garland, Peggy Lee, Marilyn Monroe and Phyllis Diller, succumbed to complications from pneumonia at age 77.
In 2017, actress Elena Verdugo, who portrayed the devoted office assistant and nurse Consuelo Lopez on the 1970s ABC medical drama Marcus Welby, M.D., died at age 92.  Earlier she played the title role in Meet Millie on both CBS Radio & TV.
Also in 2017, Liam Gallagher, of Oasis fame, played his first solo concert in the U.K. in his hometown of Manchester, to benefit the British Red Cross. This came after the 5/22 terrorist attack in Manchester following pop singer Ariana Grande's concert.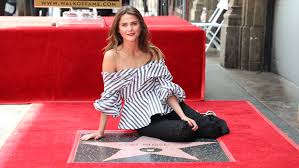 Still in 2017,  actress Keri Russell (Felicity, The Americans) was honored with her own star on the Hollywood Walk of Fame.
In 2018, Jack White (White Stripes) played a pop-up noon hour concert at Woodrow Wilson High School in Washington, D.C. between his two sold out shows at a local venue.  Only the school's principal and another administrator had prior knowledge of the surprise concert.
In 2019, legendary Tin Pan Alley/jazz interpreter Leon Redbone died of complications from dementia at age 69. The  enigmatic song interpreter with deep roots in Toronto had retired from performing in 2015 after releasing 18 albums during an eclectic 40-year career.
Today's Birthdays 

 
Montreal-born actress/TV game show hostess Ruta Lee (High Rollers, Pantomime Quiz, Roseanne) is 88.
Actor Keir Dullea (Guiding Light, Loving Friends & Perfect Couples) is 88.
Guitarist Lenny Davidson of The Dave Clark Five is 79.
Canadian comedian/writer Don Ferguson (Royal Canadian Air Farce) is 77.
Actor Stephen Tobolowsky (One Day at a Time, The Goldbergs, Silicon Valley, Californication, Mr. Rhodes) is 72.
Actor Colm Meaney (Hell on Wheels, Star Trek: Deep Spac69Nine & The Next Generation) is 70.
Drummer Nicky (Topper) Headon of The Clash is 68.
Actor Ted McGinley (Transformers: Robots in Disguise, Hope and Faith, Married…With Children, Happy Days, Dynasty) is 65.
Actress Elyssa Davalos (How the West was Won, MacGyver, Life Goes On) is 64.
Former child actor Ralph Carter (Good Times) is 62.
Actress Tonya Pinkins (24, All My Children) is 61.
Actor Mark Sheppard (Supernatural) is 59.
Country singer Wynonna Judd is 59.
Guitarist Tom Morello of Audioslave and Rage Against The Machine is 59.
Actor Fahim Fazli (Homeland, NCIS) is 57.
Actor John Ross Bowie (Speechless, Chasing Life, The Big Bang Theory) is 52.
Guitarist Patrick Dahlheimer of Live is 52.
Singer-actress Idina Menzel (Glee) is 52.
Actress Minae Noji (General Hospital) is 50.
Singer/TV talent judge Cee-Lo of Gnarls Barkley (and Goodie Mob ..and "The Voice") is 48.
Actor Omri Katz (Dallas, Eerie Indiana) is 47.
Actress Rachael Stirling (The Bletchley Circle) is 46.
Actress Jenny Mollen (Crash) is 44.
Actress Tanjareen Thomas (Family Time, Zane's the Jump Off, City Guys) is 44.
Actor Tadhg Murphy (Will, Vikings) is 44.
Rapper Remy Ma is 43.
Actor Blake Bashoff (Lost, Judging Amy) is 42.
Actor Gregory Michael (Greek, Dante's Cove, As the World Turns) is 42.
Guitarist James Smith of Underoath is 41.
Actor Kostja Ullman (World Without End) is 39.
Actress Jessica Jade Andres (Freak Out, Such a Small World, The Lizzie Bennet Diaries) is 38.
Actor Will Peltz (The Deleted) is 37.
Actress Javicia Leslie (God Friended Me, Chef Julian) is 36.
Actor Kevin Covais (Good Luck Charlie) is 34.
Actress Stephanie Hunt (Your Family or Mine, How to Live With Your Parents, Friday Night Lights) is 34.
Actor Dean Collins (The War at Home, Jack & Bobby) is 33.
Actor Mason Lee (The End of Love) is 33.
Actor Jake Short (A.N.T. Farm) is 26.
Actor/voicist Sean Giambrone (The Goldbergs, Clarence) is 24.
Jared Gilmore (Once Upon a Time, Mad Men) is 23.
Chart Toppers – May 30
1949
Riders in the Sky – Vaughn Monroe
Again – Doris Day
Some Enchanted Evening – Perry Como
Lovesick Blues – Hank Williams
1958
All I Have to Do is Dream – The Everly Brothers
Return to Me – Dean Martin
Do You Want to Dance – Bobby Freeman
Just Married – Marty Robbins
1967
Groovin' – The Young Rascals
Respect – Aretha Franklin
I Got Rhythm – The Happenings
Sam's Place – Buck Owens
1976
Love Hangover – Diana Ross
Get Up and Boogie (That's Right) – Silver Convention
Misty Blue – Dorothy Moore
One Piece at a Time – Johnny Cash
1985
Everything She Wants – Wham!
Everybody Wants to Rule the World – Tears for Fears
Axel F – Harold Faltermeyer
Radio Heart – Charly McClain
1994
I Swear – All-4-One
I'll Remember – Madonna
Return to Innocence – Enigma
Don't Take the Girl – Tim McGraw
2003
Rock Your Body – Justin Timberlake
Sing for the Moment – Eminem
Fighter – Christina Aguilera
Three Wooden Crosses – Randy Travis
Today in Broadcast History compiled by Ron Robinson