The first time I heard about some of the great work Chris Myers was doing was when he was programming the Beat in Vancouver. I managed to get the before story and everything that happened next. It a very extensive collection of working with innovative companies and talented on air people. Companies like Rawlco, Bell Media, Harvard Broadcasting, and smaller outfits like Focus Entertainment, the first owners of the Beat in Vancouver.
Chris was recently caught up in layoffs from one of the aforementioned groups, and took to Twitter to solicit audio from anyone willing to send it to him for free feedback. What a great opportunity considering nearly half of all air talent believe they do not get enough feedback as it is. Reach out to Chris if you would like to send him some audio or talk to him about his next opportunity.
This show is made possible every week by contributors like:
Blurve: A great way to help you prep your Show.
NLogic: TV & radio advertising and audience data solutions
Megatrax – Licensed Music for your radio station or podcast production company.
You can access a transcript of this episode here.
…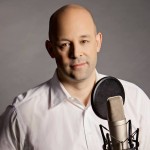 Matt Cundill works with radio groups on digital strategies and talent coaching. He recently started the Sound Off Podcast: The Podcast about Broadcast"
E-mail Matt: [email protected]
Twitter: @mattcundill
" The Sound Off Podcast is committed to helping broadcasters find their way through the digital revolution. "