I had my first trip to Dallas last August and was looking forward to a few things: Visiting the Texas School Book Depository, Eating some Texas BBQ, and listening to the radio. We did all three but I did not check out a lot of country radio which is weird because Dallas radio is full of country music, sports, and is the home of the venerable Kidd Kraddick show. It also has some legendary personalities who have left their mark on the city (like Kidd), but also Ron Chapman, Terry Dorsey and Tom Joyner who did mornings in Dallas before jetting off to Chicago DAILY to do afternoon drive.
Hawkeye has been apart of all of that in the market, including working alongside Terry Dorsey where he learned how to morning radio on the job. In this episode we discussed what makes Dallas a great place to do radio, what it takes to have a successful show in market number 5, why consultants can help grow your career, and what you need to know when you move to Dallas to do radio. We also had some random discussion about the sports scene, the changing demographics in communities and where to get some good Texas BBQ.
We also spent time talking about the morning show, including the division in work and performance between himself and his co-host Michelle, and how much time to allot to on air vs. online.
Blurve: A great way to help you prep your Show.
NLogic: TV & radio advertising and audience data solutions
Megatrax – Licensed Music for your radio station or podcast production company.
…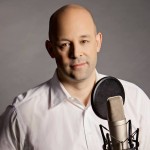 Matt Cundill works with radio groups on digital strategies and talent coaching. He recently started the Sound Off Podcast: The Podcast about Broadcast"
E-mail Matt: [email protected]
Twitter: @mattcundill
" The Sound Off Podcast is committed to helping broadcasters find their way through the digital revolution. "