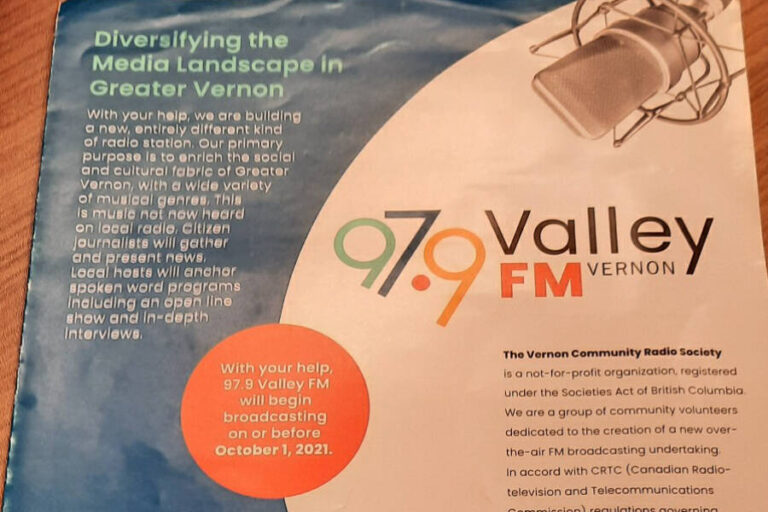 by Roger Knox
April 26, 2023
Currently streaming online, Valley-FM 97.9 will broadcast live from a 29th Avenue downtown studio
Vernon's planned community radio station has secured downtown studio space.
Valley FM, known by call letters CFAV, and to be located at 97.9 on the FM dial, will soon broadcast live from 29th Avenue, behind the Towne Theatre, after the Vernon Community Radio Station Society reached a friendly agreement with the Okanagan Screen Arts Society, which owns and operates the historic theatre.
"There's a public entrance, offices, washroom facilities. It's in a real nice area," said community station board of directors member John Trainor of Armstrong, a former radio newsman at CJIB in Vernon and CJOR Radio in Vancouver.
Read More HERE