It's been two and a half years since we had Jeff Vidler on the show. It doesn't feel like that because I am subscribed to Signal Hill's Newsletter, attend a number of their webcasts, and meet up with Jeff at Podcast conferences like Podcast Movement and Radio Days North America. All that to say, the last time we spoke to Jeff we were in the throes of a pandemic. Now we are well on the other side of it and it is (again) a totally new world.
In this episode you'll hear some thoughts about podcast's possible shift back to indie focused business models, the difference between American and Canadian podcast consumption, and the difference between those of Quebec vs. The Rest of Canada. We also talked about some of work he has done with Sounds Profitable and we discuss some of the ways podcasters can interact and learn about their audiences.
A thanks to the people who support the show each week and allow it arrive on your phones for free.
Blurve: A great way to help you prep your Show.
NLogic: TV & radio advertising and audience data solutions
Megatrax – Licensed Music for your radio station or podcast production company.
For a Transcription of this episode – Click here
…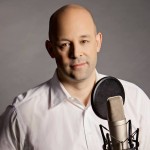 Matt Cundill works with radio groups on digital strategies and talent coaching. He recently started the Sound Off Podcast: The Podcast about Broadcast"
E-mail Matt: [email protected]
Twitter: @mattcundill
" The Sound Off Podcast is committed to helping broadcasters find their way through the digital revolution. "