Vinnie Taylor is one half of Stingray's morning show on Real Country 95.5 in Red Deer, Alberta. His career has spanned the 80's to now. We have heard from his co-host Randi Chase on two separate occasions on this show, and thought it was about time we heard from the other half of the show. In this episode you will hear how Vinnie was raised on 630 CHED… and started his radio career in Weyburn, Saskatchewan. We also heard about his time working with Peppermint Patti (morning show co-host) and Gayle Zarbatany (program Director) at Kiss in Calgary; and the unique format that station had. And what's it like to work on a morning show… with a co-host you get along with… that broadcasts clean across Alberta?
A thanks to the people who support the show each week and allow it arrive on your phones for free.
Blurve: A great way to help you prep your Show.
NLogic: TV & radio advertising and audience data solutions
Megatrax – Licensed Music for your radio station or podcast production company.
For transcript of this episode click here
…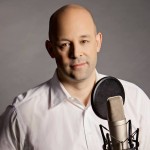 Matt Cundill works with radio groups on digital strategies and talent coaching. He recently started the Sound Off Podcast: The Podcast about Broadcast"
E-mail Matt: [email protected]
Twitter: @mattcundill
" The Sound Off Podcast is committed to helping broadcasters find their way through the digital revolution. "