Kat Carter: The Radio Nerd
In all the years we've been doing this podcast, we've seen lots of radio lovers come and go. That might lead you to believe you've seen the most knowledgeable, radio-obsessed folks in the industry already, but believe me when I say they pale in comparison to Kat Carter.
Kat, also known as The Radio Nerd, has made her whole brand based on knowing cool things about radio (if that wasn't obvious from her title). She started The Radio Nerd in 2019 after ten years of working in the industry, and has since grown to have tens of thousands of followers across her various social medias.
To catalogue all the things she touches on would take ages, but to give you an idea: Her website contains blog posts about the state of radio and voiceover, as well as preserving radio dramas of years past from legends like Orson Welles. Her TikTok features tons of helpful tips for aspiring broadcasters, as well as just being generally very funny. Her Instagram is full of neat little tidbits of information, history, and plenty of motivation for anyone interested on radio… The list goes on. The point is, Kat knows radio and isn't afraid to show it.
We discuss Kat's radio days, especially her time as a program director and music director at CHUM FM in Toronto, which is where she says she really started to get her confidence up. She shares some of the secrets to building a great program, as well as what caused her to eventually pivot away from working in radio to pursue voiceover instead. If you consider yourself a radio nerd of any degree, you'll enjoy everything Kat has to offer.
As mentioned, you can find Kat on YouTube, TikTok, Instagram, Facebook, and of course her website.
…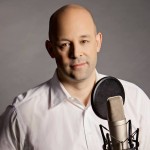 Matt Cundill works with radio groups on digital strategies and talent coaching. He recently started the Sound Off Podcast: The Podcast about Broadcast"
E-mail Matt: [email protected]
Twitter: @mattcundill
" The Sound Off Podcast is committed to helping broadcasters find their way through the digital revolution. "