ON THIS DAY in 1902
blues vocalist and guitarist Eddie "Son" House was born in Riverton, Mississippi. House, cited as a major influence by such artists as Muddy Waters and Bob Dylan, was one of the Delta bluesmen who helped lay the groundwork for rock 'n' roll in the years prior to WW II. The folk and blues revival of the early 1960's brought House a wide audience for the first time. He recorded several albums and toured in both North America and Europe. He died Oct. 19 1988 at age 86.
In 1918,  controversial & influential sportscaster Howard Cosell was born in Winston-Salem NC.  He started sports broadcasting with WABC Radio in New York in the 1950's, joining WABC-TV as sports anchoir in 1961. He came to national attention televising boxing, specifically the career of Cassius Clay/Muhammed Ali.  His notoriety skyrocketted as commentator on Monday Night Football beginning in 1970. He died of a heart embolism April 23 1995 at age 77.
In 1922, radio station KGW Portland, Oregon began broadcasting. The longstanding AM620 station is known today as KPOJ, a Fox Sports Radio affiliate; the original call letters survive only in KGW-TV.
In 1923, actor Philip Abbott was born in Lincoln Nebraska.  While he guest starred all over the TV dial he is best remembered as the hero's boss, Arthur Ward, on ABC's longrunning series The FBI.  He died of cancer April 23 1998 at age 75.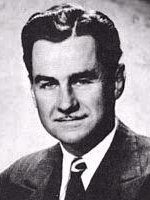 In 1925, the voice of Lowell Thomas was first heard on radio. Thomas was heard talking about "Man's first flight around the world," on KDKA in Pittsburgh, PA.
In 1929, space & science reporter Jules Bergman was born in New York City. He served as science editor & covered the space program for ABC-TV from 1961 until his death Feb 11 1987 from a series of brain tumours.  He was 57.
In 1930, actor James Coco was born in New York City.  Rotund & prematurely balding, he starred in two unsuccessful 1970s series, Calucci's Dept. and The Dumplings, and made guest appearances on many shows, including St. Elsewhere, for which he won an Emmy. One of his last TV assignments was a recurring role on the sitcom Who's The Boss?. He suffered a heart attack & died Feb 25, 1987 at age 56.
In 1939, "God Bless America", written by Irving Berlin back in 1918 as a tribute by a successful immigrant to his adopted country, was recorded by Kate Smith for RCA Victor records. Ms. Smith first introduced the song on her November 10, 1938 radio show (aired live the day before Armistice/Remembrance Day). God Bless America became Kate Smith's second signature tune after When the Moon Comes Over the Mountain; and the second national anthem of the USA.
In 1941, singer Paula Kelly joined Glenn Miller's band. She soon joined Miller's singing group, The Modernaires, and married one of its members, Hal Dickinson.
In 1948, the quiz show sensation that would knock comedian & wit Fred Allen from the airwaves, "Stop the Music" debuted on ABC Radio starring Bert Parks.
In 1952, disc jockey Alan Freed was the host at the first-ever rock 'n' roll concert — the "Moondog Coronation Ball" at the Cleveland Arena. The arena's capacity was 10-thousand — but 25-thousand showed up. Worried that a riot might break out as people tried to crowd in, fire authorities shut down the show after the first song by opening act Paul "Hucklebuck" Williams.
In 1953, "The Doggie in the Window" by Patti Page topped the charts and stayed there for 8 weeks.
In 1955, the No. 1 Billboard hit was "The Ballad of Davy Crockett" by Bill Hayes.
Also in 1955, NBC-TV presented the first "Colgate Comedy Hour".
In 1956, the 28th Academy Awards were celebrated at the RKO Pantages Theater in Los Angeles. Hosting the festivities were Jerry Lewis in Hollywood, plus actress Claudette Colbert and writer/producer/director Joseph L. Mankiewicz in New York. The movie Marty was a big winner: Best Picture; Best Director (Delbert Mann); Best Actor (Ernest Borgnine); and Best Writing/Screenplay (Paddy Chayefsky).
In 1957, Shirley Booth made her TV acting debut in "The Hostess with the Mostest" on Playhouse 90 on CBS.  The 90-minute live show told the real-life story of famed DC party-giver Perle Mesta. In 1961 she began a five-year run starring in the TV sitcom "Hazel" (above).
In 1960, Elvis Presley was in Nashville to record "Stuck On You," "Fame And Fortune," "A Mess Of Blues" and "It Feels So Right." He then boarded a train to Miami, and was interviewed on camera (see it HERE.)
In 1961, John Lennon, Paul McCartney, George Harrison and original Beatles' drummer Pete Best first appeared together at the Cavern Club in Liverpool. The Beatles performed there more than 300 times during the next couple of years.
In 1963, for their debut single Billy J. Kramer and the Dakotas recorded the Lennon-McCartney song "Do You Want To Know A Secret," at the Abbey Road Studios in London.  It would be released 5 weeks later.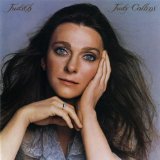 In 1964,  24-year old Judy Collins made her concert debut at Town Hall in New York City and established herself "in the front rank of American balladeers." She would first hit the Top 40 in 1968 with Both Sides Now, a Joni Mitchell song. Her versions of Amazing Grace and Send In the Clowns also became classics.
In 1965, after 'I Want To Hold Your Hand' had held the No.1 position on the US singles chart for seven weeks, The Beatles started a two-week run at No.1 with 'She Loves You'.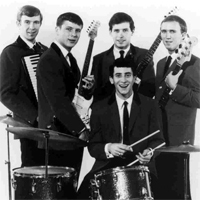 Also in 1965, CBS-TV's Ed Sullivan Show starred  Gary Lewis & the Playboys singing "This Diamond Ring, Tony Bennett (with the Woody Herman Orchestra) singing "If I Ruled The World" & "Who Can I Turn To," and comedian Pat Buttram with stories about his grandparents.
In 1967, Powell River got its first (and only) local radio as CHQB signed on with 1000 watts at 1280 khz. Since 2008 it has been on FM as CFPW-FM at 95.7, with transmitter across the water on Mt. Washington. 
Also in 1967, John Lennon took his first major LSD trip and freaked out while recording backing vocals for the Beatles' Sgt. Pepper album. He was still high when members of Pink Floyd came to Abbey Road's Studio 2 late that evening to meet the Beatles.
In 1969, John Lennon and Yoko Ono began their "Bed-In For Peace" at the Amsterdam Hilton in the Netherlands, one day after being married in Gibraltar. The bed-in resumed in May at the Queen Elizabeth Hotel in Montreal.
In 1970, the group Faces, with new lead singer Rod Stewart and future Rolling Stones member Ron Wood, released their first LP, "First Step."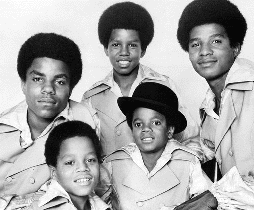 Also in 1970, "ABC" by the Jackson Five was released.
Again in 1970, the Beatles established a new record. Let It Be entered the Billboard chart at number six. This was the highest debuting position ever for a record. Let It Be reached number two a week later and made it to the top spot on April 11.
In 1972, the last original Glen Campbell Goodtime Hour following a 3.5 year run on CBS-TV featured as guests Dom DeLuise, Anne Murray, Jerry Reed and Campbell's parents. Glen sang "Hello Young Lovers" & "Help Me Make It Through the Night," Anne Murray sang "Night Owl," and Jerry Reed performed "Take It Easy in Your Mind."
In 1973, the BBC banned all teenybopper acts from appearing on its TV show, 'Top Of The Pops' after a riot following a David Cassidy performance.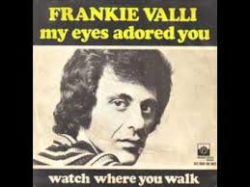 In 1975, the No. 1 Billboard hit was "My Eyes Adored You" by Frankie Valli. The song helped revive the careers of both Valli and his former group, the Four Seasons.
In 1976, David Bowie, Iggy Pop and two others were arrested in Rochester, New York and charged with marijuana possession (allegedly half a pound of the stuff!). The charges were later dropped providing they weren't arrested again in the coming year.
In 1977, the single "New Kid in Town" by The Eagles was certified as a Gold Record.
In 1980, on the TV prime time soap "Dallas," JR was shot.
In 1981, REO Speedwagon went to No.1 on the US singles chart with 'Keep On Loving You', the group's first top 40 hit and first chart topper.
In 1984, part of Central Park in New York was rededicated as "Strawberry Fields" in honor of John Lennon. Along with Yoko Ono, his sons Sean and Julian were on hand for the groundbreaking ceremony.
Also in 1984, the No. 1 Billboard hit was "Jump" by Van Halen. Eddie Van Halen wrote the music for "Jump" two years before band member David Lee Roth agreed to write the lyrics and record it.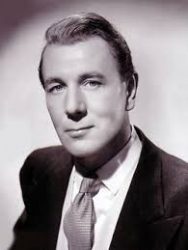 In 1985, British actor/author Sir Michael Redgrave, who starred in some amazing marine adventures on the radio in the transcribed series Horatio Hornblower, died at age 77 of Parkinson's disease.  He was the father of actresses Vanessa and Lynn Redgrave.
In 1986, the city of Cleveland changed its tune about rock music, proclaiming March 21st as"Rock 'n' Roll Day." There was a "Moondog Coronation Ball Two" in honour of Alan Freed's pioneering concert. Chuck Berry acted as a disc jockey, playing records for a crowd of 35-hundred people. It was all part of a campaign to lure the newly established "Rock 'n' Roll Hall of Fame" to Cleveland — a campaign which was eventually successful.
In 1987, while serving in the Air National Guard, 35-year old Dean Martin, Jr. of the group Dino, Desi & Billy, died in a California plane crash during a snowstorm.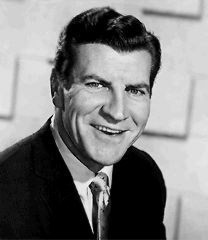 Also in 1987, actor Robert Preston, best known for his stage & film portrayals in "The Music Man," but who also made dozens of TV appearances, succumbed to lung cancer at age 68.
Again in 1987, ZZ Top played the last show on their 14 month "Afterburner" tour in Honolulu.
Still in 1987, Club Nouveau started a two week run at No.1 on the US singles chart with their version of Bill Withers 'Lean On Me.'
In 1990, two short-lived series, "Normal Life" starring Moon Unit & Dweezil Zappa, and  "Sydney" starring Valerie Bertinelli, premiered on CBS-TV.
Also in 1990, singer Tony Orlando (Tie a Yellow Ribbon) was on hand to help unveil his new star on the Hollywood Walk of Fame.
In 1991, Clarence Leo Fender, whose Stratocaster guitar was favoured by such rock stars as Buddy Holly, Jimi Hendrix and Eddie Van Halen, died in Fullerton, California at age 81. Fender had introduced the first mass-produced solid-body electric guitar in 1948.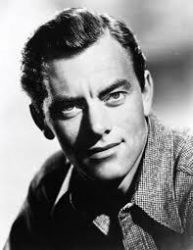 In 1992, Vancouver-born actor & director John Ireland succumbed to leukemia at age 78.  After beginning his career in films he was busy playing guest roles in early and live TV. He starred in the BBC series "The Cheaters," and had a running role in the CBS TV western "Rawhide" & several other series. He was a working actor until his death.
Also in 1992, former nude model Vanessa Williams started a five week run at No.1 on the US singles chart with 'Save The Best To Last.'
In 1993, during the Juno Awards ceremonies, Anne Murray capped her 25th year in show business by being inducted into the Canadian Music Hall Of Fame.
In 1994, actor MacDonald Carey, who for almost three decades played the central role of Dr. Tom Horton on NBC-TV's "Days Of Our Lives," lost his battle with cancer at age 81.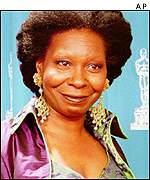 Also in 1994, Whoopi Goldberg aka Caryn Elaine Johnson hosted the 66th Annual Academy Awards show at the Dorothy Chandler Pavilion. The film that was created so the world would never forget the Holocaust — Schindler's List, was honored with seven Oscars.
Still in 1994, actor Dack Rambo, best remembered as Jack Ewing on CBS TV's Dallas, lost his battle with AIDs at age 52.
In 1995, the first episode of the TV sitcom "NewsRadio" aired on NBC.
In 1999, the 71st Annual Academy Awards honored "Shakespeare in Love" with 7 Oscars, including Best Picture.
In 2002, Tommy Hill, who wrote the country music classics "Slowly" and "Teddy Bear," died in Nashville at age 72.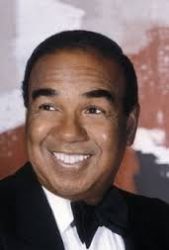 In 2005, cabaret singer Bobby Short died at 80 years of age. Short had been a fixture at his piano in New York's Carlyle Hotel for more than 35 years.
In 2006, three South African women whose father, Solomon Linda, wrote 'The Lion Sleeps Tonight' in 1939, won a six-year court battle that gave them 25 per cent of all royalties from the song. Linda, who was a cleaner at a Johannesburg record company when he wrote it, received virtually nothing for his work and died in 1962 with $25 in his bank account. The song had been recorded by Pete Seeger (as 'Wimoweh'), The Kingston Trio, The Tokens, Karl Denver and R.E.M. and was featured in the Disney film The Lion King. It was estimated that the song had earned $15 million for its use in The Lion King alone.
Also in 2006, the Red Hot Chili Peppers made their entire back catalog, from their self-titled '84 debut to '02's "By the Way," available for purchase digitally through iTunes.
In 2007, Paul McCartney officially became the first artist to sign with Starbucks' Hear Music label (launched in partnership with Concord Records).
In 2008, former Beach Boy Al Jardine settled a suit brought against him by Mike Love and the estate of Carl Wilson over the use of the "Beach Boys" name. Love had paid to lease the iconic name and objected to Jardine touring with his band as the Beach Boys Family & Friends.
In 2009, U2 went to No.1 on the Billboard album chart with 'No Line on the Horizon', the bands twelfth studio album.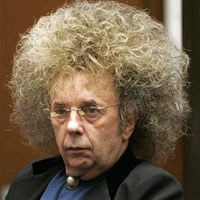 In 2010, Phil Spector got a taste of jail-yard justice. The 70-year old record producer was beaten at the state prison in California after allegedly saying the wrong thing to the wrong inmate. Spector, jailed in 2009 for murdering actress Lana Clarkson, wound up with bruises, a black eye, and lost a couple of teeth as well. Spector died on 17 January 2021, at 81.
Also in 2010, the CBS prime-time drama Cold Case featured only Pink Floyd songs on its soundtrack, including "Hey You," "Comfortably Numb," "Mother," "Marooned," "Time," "The Thin Ice" and "Wish You Were Here."
In 2011, Canadian rocker Bryan Adams was honoured with a star on the Hollywood Walk of Fame, right in front of the Musicians Instititute.
In 2012, thanks to an on-line price war, Guns N' Roses' "Greatest Hits" went up for sale for just 25 cents. The 85,000 copies bought at that price pushed the set to #3 on the Billboard 200 – behind only One Direction and Adele.
In 2013, Led Zeppelin received the inaugural International Lifetime Achievement Award at the Echo Awards in Berlin. Jimmy Page and John Paul Jones were on hand to accept the trophy. The Echo Awards are presented by the German Phono Academy.
Also in 2013, the Motown musicians known as The Funk Brothers were honored with a star on the Hollywood Walk of Fame. Accepting the star were the surviving Funk Brothers Jack Ashford and Eddie Willis.
In 2014, actor James Rebhorn,  the busy character actor who played the father of Carrie Mathison on the Showtime drama Homeland, succumbed to melanoma at age 65.  He also had a recurring role on another cable hit White Collar.  Rebhorn's melanoma was first diagnosed in 1992.
In 2015, Danish jazz & pop guitarist Jørgen Ingmann, who scored an international hit in 1961 with his version of "Apache," died at age 89.
Also in 2015, Toronto-born actress Alberta Watson, best known for her role as special agent Erin Driscoll on the Fox drama 24, and for playing a senator in the second season of La Femme Nikita, died after a lengthy battle with lymphoma at age 60.
In 2016,  actor Peter Brown, who starred as an eager young deputy on the 1958-62 ABC series Lawman, and was featured as a Texas Ranger on NBC's Laredo, another early Western ('65-'67), died due to Parkinson's disease at age 80. From 1972-79, Brown also played Dr. Greg Peters on the NBC daytime serial Days of Our Lives. 
In 2017, Chuck Barris, who hosted TV's notorious "The Gong Show," and created "The Dating Game" and "The Newlywed Game," died of natural causes at age 87.
In 2018, Ringo Starr (The Beatles) was knighted by Prince William at a ceremony at Buckingham Palace. "Sir Ringo" said the honour "means a lot."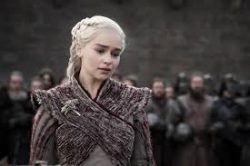 In 2019, in a New Yorker article actress Emilia Clarke revealed she'd suffered two brain aneurisms while shooting the "Game of Thrones" cable series.
Today's Birthdays
Actress Kathleen Widdoes (As the World Turns, Ryan's Hope, Another World) is 84.
Singer-keyboardist Rose Stone of Sly and the Family Stone is 78.
Actor Timothy Dalton (Scarlet, Mistral's Daughter) is 77.
Singer-guitarist Ray Dorset of Mungo Jerry is 77.
Singer Eddie Money is 74.
Singer-guitarist Rodger Hodgson (Supertramp) is 73.
Bassist Conrad Lozano of Los Lobos is 72.
Singer Russell Thompkins Jr. of the Stylistics is 72.
Actress Sabrina LeBeauf (The Cosby Show, Fatherhood) is 65.
Actor Gary Oldman (Friends) is 65.
Writer/comedian Brad Hall (Sat. Night Live, Watching Ellie, Brooklyn Bridge) is 65.
Singer/actress Kassie Wesley DePaiva (Days of Our Lives, One Life to Live, Guiding Light) is 62.
Actress/comedian/TV host Rosie O'Donnell (Gimme a Break, Queer as Folk, The View) is 61.
Actor Matthew Broderick (TV's The Music Man) is 61.
Toronto-born actress Kathryn Greenwood (The Rick Mercer Report, Wind at My Back) is 61. 
Actress Kassie DePaiva (Days of Our Lives, One Life to Live) is 60.
Actress Cynthia Geary (Northern Exposure) is 58.
Actor Paul Ronan (Ballykissangel) is 58.
DJ Premier of Gang Starr is 58.
MC Maxim of Prodigy is 58.
Keyboardist Jonas "Joker" Berggren of Ace of Base is 56.
Actor Greg Ellis (Touch, Days of Our Lives) is 55.
Actor/voicist Jonny Rees (Skylanders Academy, Transformers: Rescue Bots, Hawaii Five-Oh, Days of Our Lives) is 55.
Guitarist Andrew Copeland of Sister Hazel is 55.
Actress Vanessa Branch (Model Employee) is 50.
Actor Rhys Darby (Flight of the Conchords) is 49.
Actor Joseph Mawle (Ripper Street) is 49.
Portland-born actress Laura Allen (Ravenswood, Awake, Terriers, The 4400) is 49.
Actor Ryan Bittle (All My Children, Sweet Valley High) is 47.
Voice actress Rachael MacFarlane (American Dad, Family Guy) is 47.
Dancer/singer/actor Kevin Federline (Britney & Kevin: Chaotic, One Tree Hill) is 45.
Actress Stefanie Black (Scandal) is 42.
Actress Rini Bell (Gilmore Girls) is 42.
Actor/voicist Santino Fontana (Shades of Blue, Crazy Ex-Girlfriend, Submissions Only) is 41.
Actor Max Pomeranc (Journey, Nowhere to Hide) is 39.
Actress Sonequa Martin-Green (Star Trek: Discovery, The Walking Dead, The Good Wife) is 38.
TV host/actress Amanda Landry (Beach Slap, The Joe Schmo Show) is 37.
Miss USA 2011/TV reality contestant Alyssa Campanella (Rachel vs. Guy: Celebrity Cookoff) is 33.
Actor Suraj Sharma (Homeland) is 30.
Actress Jasmin Savoy Brown (For the People, The Leftovers) is 29.
Actor RJ Cyler (Scream: The Series, I'm Dying Up Here) is 28.
Actor Forrest Wheeler (Fresh Off The Boat) is 19.
Chart Toppers – March 21
1947
The Anniversary Song – Dinah Shore
Managua, Nicaragua – The Guy Lombardo Orchestra (vocal: Don Rodney)
Oh, But I Do – Margaret Whiting
So Round, So Firm, So Fully Packed – Merle Travis
1956
Lisbon Antigua – Nelson Riddle
The Poor People of Paris – Les Baxter
A Tear Fell – Teresa Brewer
I Don't Believe You've Met My Baby – The Louvin Brothers
1965
Eight Days a Week – The Beatles
Stop! In the Name of Love – The Supremes
The Birds and the Bees – Jewel Akens
I've Got a Tiger by the Tail – Buck Owens
1974
Seasons in the Sun – Terry Jacks
Dark Lady – Cher
Sunshine on My Shoulders – John Denver
There Won't Be Anymore – Charlie Rich
1983
Billy Jean – Michael Jackson
Shame on the Moon – Bob Seger & The Silver Bullet Band
Do You Really Want to Hurt Me – Culture Club
I Wouldn't Change You If I Could – Ricky Skaggs
1992
Save the Best for Last – Vanessa Williams
Tears in Heaven – Eric Clapton
Masterpiece – Atlantic Starr
Dallas – Alan Jackson
2001
Nobody Wants to be Lonely – Ricky Martin & Christina Aguilera
Jaded – Aerosmith
Angel – Shaggy featuring Rayvon
One More Day – Diamond Rio
2010
Break Your Heart – Taio Cruz featuring Ludacris
Need You Now  – Lady Antebellum
BedRock – Young Money featuring Lloyd
That's How Country Boys Roll – Billy Currington
Today in Broadcast History compiled by Ron Robinson