This week, we've got another long-time radio industry veteran, Rob Creighton. You might not know his name up here in Canada, but down in the States, he's been running shows from Lubbock, Texas to Chicago, Illinois for the last few decades.
Nowadays, Rob has moved away from the stations and back to his home state of Missouri to work with Townsquare Media. They're a name you might recognize if you've followed the show for a while- we've had a few guests who worked with them, like Melz on the Mic, and that's partially because I just really like how Townsquare does things. Companies that make radio ads are dime-a-dozen, but Townsquare tailors to the digital side too. If you've listened to the show at all before today, you'll know exactly how important that is to me and why, and if you're curious about how they do it, you can check out some of their service offerings here.
Rob and I dive into his history on the radio and in the program director's chair, as well as what prompted his move off the airwaves and into Townsquare's office in Sedalia, Missouri. As I said earlier, Missouri is his home state, and Rob couldn't be happier to be back, especially working for a company that lets him find a balance he's always craved.
If you want to work with Townsquare, you can check out their main website here. You can also conenct with Rob directly on LinkedIn.
A thanks to the people who support the show each week and allow it arrive on your phones for free.
NLogic: TV & radio advertising and audience data solutions
Megatrax – Licensed Music for your radio station or podcast production company.
For a Transcription of this episode, click here.
…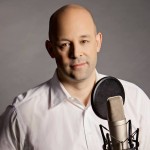 Matt Cundill works with radio groups on digital strategies and talent coaching. He recently started the Sound Off Podcast: The Podcast about Broadcast"
E-mail Matt: [email protected]
Twitter: @mattcundill
" The Sound Off Podcast is committed to helping broadcasters find their way through the digital revolution. "