ON THIS DAY in 1903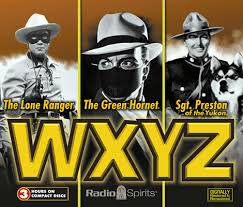 radio director Charles D. Livingstone was born. From Detroit he produced and directed WXYZ's nationally broadcast shows The Lone Ranger, The Green Hornet and Challenge of the Yukon (Sgt. Preston) from 1938 until 1954, when he went to Hollywood to help supervise filming of The Lone Ranger for television.  He died July 28 1986 at age 83.
In 1907, character actor Frank Wilcox was born in DeSoto Missouri. Although best remembered as the oil tycoon on TV's Beverly Hillbillies, he also appeared repeatedly on The Untouchables, Perry Mason, Lone Ranger, Zorro, Burns & Allen & The Jack Benny Show. He died March 3 1974, ten days short of his 67th birthday.
In 1908, actor/director Paul Stewart was born in New York.  He starred in two short-lived TV series (Deadline & The Man Who Never Was) and guested repeatedly on the series The Name of the Game, Mannix, Dr. Kildare, etc.  His last appearance was in 1983 on Remington Steele.  He died Feb. 17 1986, weeks short of his 78th birthday.
In 1910,   bandleader Sammy Kaye was born Sammy Zarnocay Jr. in Lakewood Ohio. His was one of the more successful & longlasting "sweet" music big bands, appearing all over the radio dial under the label Swing and Sway with Sammy Kaye. He introduced the popular audience participation feature So You Wanna Lead a Band.  He died of cancer June 2 1987 at age 77.  The Sammy Kaye Orchestra continued through at least 2010, under the baton of Roger Thorpe since 1986.
In 1914, musician/composer Bob Haggart was born in New York City.  He wrote "South Rampart Street Parade", "What's New?", & "Big Noise From Winnetka." He played bass with Bob Crosby's Bobcats for seven years, and later joined NBC where he wrote commercial themes & jingles.  He died Dec. 3 1998 at age 84.
Also in 1914, author W.O. (William Ormonde) Mitchell was born at Weyburn Sask.  He wrote the Jake & the Kid stories of life in the fictional town of Crocus Saskatchewan, that were turned into first a CBC radio & then a Canadian TV series.   He died in Calgary Feb. 23, 1998 at age 83.
In 1916, the leader of the #1 All-Girl Orchestra Ina Ray Hutton was born Odessa Cowan in Chicago.  Her first all-female band "The Melodears" was formed in the mid-30's, her second all-girl band starred in a regional, then national TV show in the '50's. She died of complications from diabetes Feb 19, 1984 at age 66.
In 1922, the radio era officially began in B.C. as the Vancouver Province newspaper started testing its new radio service with music .. and a newscast at 8:30 pm.  The original CFCB signal was heard as far away as High River, Alta. It was officially licensed as CKCD in 1923. Freq: 410 meters. Power: 2000 watts.
In 1923, a great improvement in radio receivers was advertised. The new models had a concealed speaker and eliminated the need for headphones, which were considered a nuisance because they were so heavy to wear and messed up hairdos. The new radios were also said to have a "foolproof" design.
Also in 1923, Winnipeg radio station CKY signed on to 665 KHz with 2000 watts. The broadcast day for the Manitoba Goverment Telephones station ran from 12:30 noon to 2:00 p.m., and 8:30 p.m. to 10:00 p.m.
In 1938, the debut of the CBS World News Roundup  at 8 PM Eastern featured the first radio reporting by the legendary Edward R. Murrow, on this occasion from Vienna.


The Roundup, featuring correspondents from CBS international bureaus, remains a Monday-through-Friday morning-and evening feature of CBS Radio 80 years later, making it broadcasting's longest-running program.  Though the number of international correspondents has been drastically reduced over the years.
In 1942, Bing Crosby and Mary Martin were heard having a bit of fun as they joined together to record Wait Till the Sun Shines, Nellie for Decca Records.
In 1943, the No. 1 Billboard Pop Hit was "I've Heard That Song Before" by Harry James & his Orchestra.
In 1947, The Best Years of Our Lives, produced by Samuel Goldwyn, was a big favorite winning the Best Picture prize (and 6 others) at the 19th Academy Awards held at the Shrine Auditorium in Los Angeles. Comedian Jack Benny hosted the glittering gala.
In 1949, Lew Chudd formed Imperial Records, the future home of Fats Domino and Ricky Nelson.
In 1950, the No. 1 Billboard Pop Hit was  "Music! Music! Music!" by Teresa Brewer.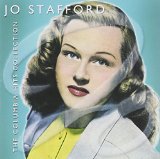 In 1954, "Make Love to Me!" by Jo Stafford topped the charts and stayed there for 7 weeks.
In 1956, RCA Victor released "Elvis Presley," his first album. (He had not produced an album for the Sun label.) The LP would shoot to #1 on Billboard's pop album chart and stay there for ten weeks.
In 1957, radio station CFAM Altona, Manitoba signed on with 1000 watts on 1290 KHz. Elmer Hildebrand had been working as a copywriter for a week; in 1965 he was appointed General Manager, and shortly thereafter he owned the station, his first acquisition under the banner of his Golden West Broadcasters.
In 1958, the Recording Industry Association of America introduced its awards for record sales, (RIAA). The Beatles hold the record for being awarded the most with 76 platinum certifications.
In 1959, this was Friday the 13th, and The Kingston Trio managed to cheat death on a national tour when their rented Twin Beach plane crash-landed on a turkey farm in Indiana.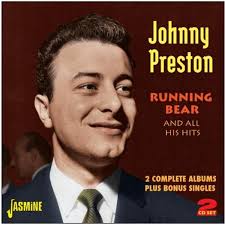 In 1960, Johnny Preston was at No. 1 on the singles chart with 'Running Bear', also No.1 in the UK.
In 1961, Rick Nelson recorded his future #1 hit "Travelin' Man" for the Imperial label.
In 1964, Billboard reported that sales of Beatles singles currently accounted for 60 percent of the US singles market.  Also that the album 'Meet the Beatles' had reached a record 3.5 million copies sold.
Also in 1964, Motown released the future #1 single "My Guy" by Mary Wells; it would soon become her signature song.
In 1965, Jeff Beck replaced Eric Clapton in the rock group The Yardbirds, due to musical differences. Clapton wanted to continue in a blues type vein, while the rest of the band preferred the more commercial style of their first hit, 'For Your Love'.
Also in 1965, Tom Jones made his first major TV appearance on BBC TVs 'Billy Cotton Band Show.'
Again in 1965, "Eight Days a Week" by the Beatles topped the charts and stayed there for 2 weeks.  It was the group's 7th No.1 in North America.
Still in 1965, in Nashville, the Statler Brothers recorded "Flowers On The Wall." Written by one of their members, Lew DeWitt, the catchy number would rise to #1 in Canada and #4 on Billboard's Hot 100.
In 1966, CBS-TV's Ed Sullivan Show's Salute to St. Patrick's Day featured songs by Pearl Bailey and comedy from Jackie Vernon and Wayne & Schuster as well as the inimitable Italian mouse puppet Topo Gigio.
In 1967, the No. 1 Billboard Pop Hit was "Penny Lane" by The Beatles. The group had planned to include the song on the album "Sgt. Pepper's Lonely Hearts Club Band," but released it as a single instead.
Also in 1967, Spanky and Our Gang were in New York to record their biggest hit, the million-selling single, "Sunday Will Never Be the Same."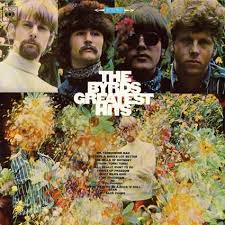 In 1968, The Byrds were certified for a Gold Record for their album, "Greatest Hits," which featured Turn! Turn! Turn!, written by Pete Seeger (excerpted from the Book of Ecclesiastes in the Bible.) The group consisted of Jim McGuinn, David Crosby, Gene Clark, Chris Hillman and Mike Clarke.
In 1972, The Merv Griffin Show, starring perennial game show and late-night TV host, singer and pianist, Merv Griffin, debuted in syndication for Metromedia Television. Joining Merv were sidekick, Arthur Treacher and Mort Lindsey and his orchestra.  The 90-minute show played in many markets in daytime, while we in southwest BC/northwest Washington were able to view it in prime time on KVOS TV.
In 1973, Quebec-born actor Stacy Harris suffered a fatal heart attack & died at age 54.  He had worked steadily in bigtime radio, notably on the series This is Your FBI, Dr. Kildare & Frontier Gentleman. He then appeared in scores of TV series over a 20 year period, including recurring roles in Bonanza, Dragnet, Wagon Train, Zane Grey Theatre, Perry Mason, Laramie & Return to Peyton Place.
In 1974, the 150th episode of "Adam-12" aired on NBC.
In 1975, the 6-year-long marriage of country music stars Tammy Wynette and George Joneswas dissolved with a decree of divorce.
In 1976, The Jackson 5 made the move from Motown to Epic Records. They also changed their name to The Jacksons because Motown retained the rights to the Jackson 5 identity.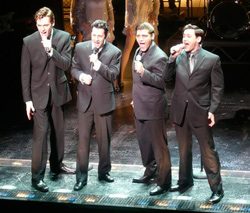 Also in 1976, The Four Seasons started a three week run at No.1 on the Billboard singles chart with 'December 1963, (Oh What A Night)', the group's 5th US No.1 hit.
In 1977, Iggy Pop and David Bowie kicked off a 22 date tour at Le Plateau Theatre, Montreal.  The opening act was Blondie.
In 1978, Canada's broadcast regulator the CRTC rejected introduction of pay TV in Canada.
Also in 1978, the No. 1 Billboard Pop Hit was "Night Fever" by The Bee Gees. The song was the third consecutive No. 1 single from the "Saturday Night Fever" soundtrack.
In 1979, Winnipeg's CKRC AM630 received approval for an FM sister station.  CKWG-FM signed on in February 1980, at 103.1 MHz with 100,000 watts. Astral is now the owner; the call is CKMM-FM, branded 103.1 Virgin Radio.
In 1980, Pink Floyd's 11th studio album "The Wall," full of its themes of isolation and abandonment, was certified Platinum.
In 1983, talker Larry King premiered Larry King Live on CNN; he continued with his late night Mutual network/Westwood One radio show as well.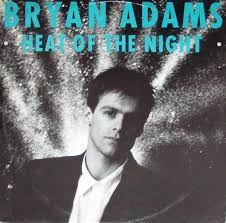 In 1987,  "Heat of the Night" by Canada's Bryan Adams became the first commercially-released cassette single in the U.S.
Also in 1987, singer/songwriter Bob Seger was on hand to help unveil his star on the Hollywood Walk of Fame.
In 1988, at the 14th People's Choice Awards, the movie Fatal Attraction, and TV's Bill Cosby and Dolly Parton won top honours.
In 1991, jazz cornetist Jimmy McPartland lost his battle with lung cancer at age 83. He was one of the prime architects of the 'Chicago' style of traditional jazz, with a career that spanned 65 years.
In 1992, the US broadcast regulator the FCC unleashed a new era in radio ownership.  The rules were changed to allow corporations to own as many as 30 AM & 30 FM stations (the former limit was 12).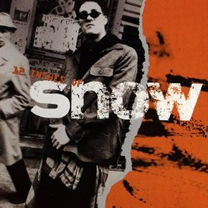 In 1993, the song "Informer" by Canadian rapper Snow, (Darrin O'Brien), topped the charts and stayed there for 7 weeks.
In 1995, Diana Ross was honored with the Heritage Award for Career Achievement at the Soul Train Awards. Barry White picked up awards for song of the year ("The Icon is Love") and best male album. Anita Baker won best female album and best female single.
In 1998, Candice Bergen and the cast of Murphy Brown filmed the 247th and final episode of the original run of the award-winning and sometimes controversial CBS sitcom. The episode, 'Never Can Say Goodbye' (Part 2), featured appearances by Julia Roberts, George Clooney, and Mike Wallace, as well as Bergen's real mother, Frances; it aired May 18, 1998.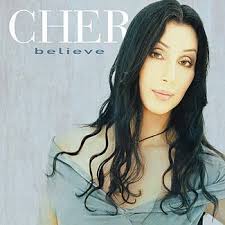 In 1999, Cher started a four week run at No.1 on the US singles chart with 'Believe', making Cher the oldest woman to top the Hot 100 at the age of 53. .
Also in 1999, Trisha Yearwood became a member of the Grand Ole Opry.
In 2001, Eric Clapton's 15th studio album, "Reptiles," hit store shelves in North America. It was his first CD to feature Billy Preston on keyboards.
In 2002, Fox TV aired "Celebrity Boxing." Tonya Harding beat Paula Jones, Danny Banaduce beat Barry Williams and Todd Bridges defeated Vanilla Ice.
In 2003, we were told that HBO's "The Sopranos" had been postponed indefinitely due to a contract dispute with the show's star, James Gandolfini.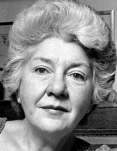 In 2006, actress Maureen Stapleton lost her battle with chronic pulmonary disease at age 80. As well as winning an Oscar & a Tony, she won one Emmy & was nominated for three others.  Her most successful TV productions include Queen of the Stardust Ballroom, Cat on a Hot Tin Roof, All the Kings Men, The Gathering & Among the Paths of Eden.
Also in 2006, game show host Peter Tomarken, age 63, and his wife, Kathleen, were killed when their small plane crashed into Santa Monica Bay in southern California. He will be best remembered as the host of the TV game "Press Your Luck."
Again in 2006, Blondie refused to allow former guitarist Frank Infante and bassist Nigel Harrison to perform with them during their induction into the Rock and Roll Hall of Fame. They had unsuccessfully sued Blondie in 1999 when the band reformed without them.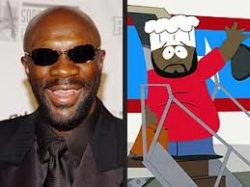 Still in 2006, Isaac Hayes quit the voice cast of TV's "South Park," saying he could not tolerate the show's disparaging take on religion.
In 2007, the Seattle-based coffee chain Starbucks announced the launch of their own music label, saying it would sign both established and new artists.
Also in 2007, Neil Young's "Live At Massey Hall" was released.  The CD documented his solo concert in Toronto 26 years earlier.
In 2008, Michael Jackson refinanced his Neverland ranch to save it from being auctioned off.  He had been told that if he failed to pay the $25 million he owed on the property, it would be sold at auction within a week.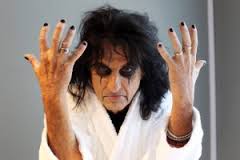 In 2009, Alice Cooper reunited with the other three surviving members of his namesake group on the opening day of Monster-Mania Con 12, a horror-film convention, in Cherry Hill, NJ. They didn't perform but did sign autographs.
In 2010, a Guns N' Roses VIP party in São Paulo, Brazil, turned nasty when the group didn't show for a performance. As event organizers broke the news, patrons began fighting and destroying the club.  An eyewitness said "It was wild. There were fights everywhere, on the dance floor, in the bathrooms, and outside the club."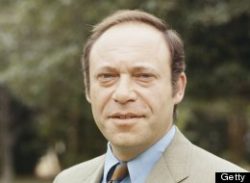 in 2012, a fight broke out during a Van Halen concert in Manchester, NH. Frontman David Lee Roth halted the band's rendition of Roy Orbison's "(Oh) Pretty Woman." "What do you think this is, a f-ing mosh pit?, Roth shouted at the fighters. "You've got all the best looking women on the f-ing east coast here and all you can f-ing think of is f-ing fighting?"
Also in 2013, original Iron Maiden drummer Clive Burr died from health complications due to Multiple Sclerosis at age 56. Burr was the drummer on Maiden's first three albums, including their '82 commercial breakthrough "The Number Of The Beast."
In 2014, a Jimi Hendrix stamp made its debut at the South By SouthWest (SXSW) music festival in Austin. The late guitarist's stamp was part of the postal service's U.S. Music Icons series. Slash and Robbie Krieger of The Doors were among the guitarists who performed.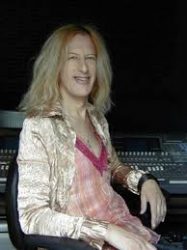 In 2016,  keyboard player Nik Green of the heavy metal band Blue Murder died after a battle with cancer.
In 2017, John Andariese, the white-haired, avuncular New York Knicks radio and TV analyst (1972-2012) whose love of basketball earned him the nickname Johnny Hoops, died of complications of primary progressive aphasia, at age 78.
Also in 2017, Tommy LiPuma, a five-time Grammy-winning record producer and veteran label executive, died at age 80. He served in key positions at almost every major recording company, and led Verve Music Group as chairman from 1998 to 2004. His productions have resulted in more than 75 million albums sold and 33 Grammy nominations.
Still in 2017, Nickelback's "All The Right Reasons" was certified diamond by the Recording Industry Association Of America (RIAA), for sales and streams of ten million units in the U.S.
In 2018, Google announced it was following Facebook's lead by banning ads for cryptocurrencies and other "speculative financial products" across its advertising platforms.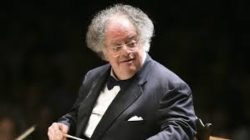 Also in 2018, the Metropolitan Opera fired its former longtime music director  James Levine after a flurry of sexual misbehavior allegations.
In 2019, music-streaming service Spotify Technologies filed an antitrust complaint in Europe against Apple Inc., a new salvo in the broader battle over whether and how to rein in global tech giants.  The complaint alleges Apple unfairly restricts which apps are for sale in Apple Stores.
Today's Birthday
Jazz drummer/bandleader Roy Haynes (Charlie Parker Quintet) is 98.
Songwriter Mike Stoller is 90.
Singer-songwriter Neil Sedaka is 84.
Singer Candi Staton is 83.
Actor William H. Macy (Shameless, Sports Night, ER) is 73.
Ontario-born actress/comedienne Robin Duke (Man Seeking Woman, Schitt's Creek, Bad Dog, SCTV, Sat. Night Live) is 69.
Actress Dana Delaney (Hand of God, Body of Proof, Desperate Housewives, China Beach) is 67.
Bassist Adam Clayton of U2 is 63.
Jazz trumpeter Terence Blanchard is 61.
Windsor Ont.-raised Steve Bacic (Garage Sale Mystery Movies, Republic of Doyle, Big Love, The Guard, Andromeda) is 58.
Actress Gigi Rice (John Laroquette Show) is 58.
Actor Rossie Harris (Spencer) is 54.
Drummer Matt McDonough of Mudvayne is 54.
Actress Tracy Wells (Mr. Belvedere) is 52.
Actress Annabeth Gish (The X Files, Halt & Catch Fire, Sons of Anarchy, The Bridge, Brotherhood, The West Wing) is 52.
Actress/voicist Leigh-Allyn Baker (The 7D, Jake and the Never Land Pirates) is 51.
Rapper Common is 51.
Rapper Khujo of Goodie Mob is 51.
Actor Olafur Darri Olafsson (Emerald City, Trapped, Lady Dynamite) is 50.
Actor Shane Taylor (Band of Brothers) is 49.
Actor Chris Ashworth (The Wire) is 48.
Singer Glenn Lewis is 48.
Actor Danny Masterson (The Ranch, That '70s Show, Cybill) is 47.
Actress Molly Stanton (Twins, Passions) is 43.
Actress April Matson (Kyle XY, Quintuplets) is 42.
Actress Nimrat Kaur (Wayward Pines, Homeland) is 41.
Vancouver-born actor Noel Fisher (The Long Road Home, Shameless, The Riches, X-Men: Evolution) is 39.
Musicians Natalie and Nicole Albino of Nina Sky are 39.
Actor Emile Hirsch (ER, Wild Iris) is 38.
Model/actress Byrdie Bell (Odd Mom Out) is 38.
Actress Gillian Alexy (Outsiders, Damages, NCIS: Los Angeles) is 37.
Actor Brennan Murray (The New Adventures of Peter and Wendy) is 35.
Dancer Joshua Allen (So You Think You Can Dance) is 34.
Actor Emory Cohen (Smash) is 33.
Actor George MacKay (11.22.63) is 31.
Model/dancer/singer/actress Jordyn Jones (Abby's Ultimate Dance Competition) is 23.
.
Chart Toppers – March 13th
1948
Now is the Hour – Bing Crosby
I'm Looking Over a Four Leaf Clover – The Art Mooney Orchestra
Beg Your Pardon – Francis Craig
I'll Hold You in My Heart (Till I Can Hold You in My Arms) – Eddy Arnold
1957
Young Love – Tab Hunter
Round and Round – Perry Como
Little Darlin' – The Diamonds
There You Go – Johnny Cash
1966
The Ballad of the Green Berets – SSgt Barry Sadler
Listen People – Herman's Hermits
California Dreamin' – The Mamas & The Papas
Waitin' in Your Welfare Line – Buck Owens
1975
Have You Never Been Mellow – Olivia Newton-John
Black Water – The Doobie Brothers
My Eyes Adored You – Frankie Valli
Linda on My Mind – Conway Twitty
1984
Jump – Van Halen
Girls Just Want to Have Fun – Cyndi Lauper
Somebody's Watching Me – Rockwell
Going, Going, Gone – Lee Greenwood
1993
Informer – Snow
Nuthin' But a "G" Thang – Dr. Dre
I'm Every Woman – Whitney Houston
What Part of No – Lorrie Morgan
2002
In the End – Linkin Park
Can't Get You Out of My Head – Kylie Minogue
Can't Fight the Moonlight – LeAnn Rimes
Bring on the Rain – Jo Dee Messina
2011
Born This Way – Lady Gaga
F**k You (Forget You) – Cee Lo Green
Grenade – Bruno Mars
Don't You Wanna Stay – Jason Aldean with Kelly Clarkson
Today in Broadcast History compiled by Ron Robinson