Courtesy of
David Bray of Bray and Partners
March 9, 2023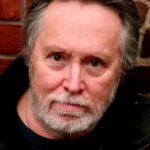 When it comes to radio measurement, we are living in a turbulent time of reassessment.
As mentioned previously, 56 diary markets were dropped by Numeris. 22 of those markets were picked up by radioCount. In the PPM markets, there is some discussion concerning sample sizes.
In all markets, there is an ongoing discussion about recruitment methodologies. It is also worth mentioning that Rawlco has moved to withdraw some stations from Numeris. We don't quite know where that is going to end up. Still, while the old days may be gone, the radio industry continues to perform relatively well in terms of revenues. Let's forge on.
The new PPM release from Numeris completes the thirteen-week period covering November 28, 2022, to February 26, 2023.   It is worth noting that while COVID-19 is now having a lesser effect on radio revenues, it is also true that instead of driving to and from work, many are still working from home. This, in turn, alters the nature of drive times.
Let's look at three of PPM markets.
Vancouver: CKNW grabs the #1 spot for A12+ with a 10.6% share of hours tuned (down from 12.0%).  Taking the top spot for F25-54 is 94.5 Virgin with 17.6% (up from 14.3%). share. The Move ran all Christmas music in December but didn't jump out in front as they normally do but still posted a very respectable 12.9%.  Here's another odd one. Virgin holds the lead for M25-54 listeners, delivering an 11.5% share followed by Rock 101 at 9.8%.  Move 103.5 is way out in front for M18-34 with an 18.4 % share of hours tuned (up from 11.1%). It is unusual that the male oriented stations fell well behind Move. When it comes to Females 18-34, MOVE 103.5 performs well and is #1 with a 14.8 %. It would seem that Move's all-Christmas December performed even better with younger listeners.
Edmonton:  CISN Country takes #1 with A12+, posting a 9.8% % share of hours followed by UP99.3 at 9.7%. 102.3 NOW! holds top spot for F25-54, delivering a 14.9% share (up from 14.4%). NOW Radio also tops the list for M25-54 with a 10.5 % share followed by K97 at 10.0% and Sonic 102.9 with 9.7%. For M18-34, UP 99.3 is way out in front at 19.8%. CISN Country led with F18-34 delivering a 21.7% % followed by NOW at 16.6%.
Calgary: CBC Radio One leads the way for A12+ with a 9.7%. Star 95.9 is popular with females, taking #1 spot for F25-54 delivering an 11.5 % share (up from 10.5%). For M25-54, X92.9 rules with a 14.7%. 101.5 Today Radio is in the top spot for M18-34 delivering a 20.9 % (up from 15.6%). Country 105 tops F18-34 posting a 19.0% (up from 14.7%)
Check out other Canadian markets HERE