This week's guest is Manitoba local, Flames Nation legend, and recent podcast convert Dean "Boomer" Molberg.
Dean hosts the Barn Burner podcast, a show dedicated to everything Calgary Flames-related, along with his long-time cohost/friend Ryan Pindler and former Flames player Rhett Warrener. But much like many of our guests, Dean has a long and storied history in radio. He's been in the industry for decades at this point, but you're most likely to know him from his tenure on the morning show at FAN 960 in Calgary.
Dean and I talk about fan interactions, interviewing pros before they went pro, why his team felt the switch to podcasting was a necessary one, and most importantly, hockey. Dean's full of stories you won't want to miss, from both junior hockey teams like the legendary Wheat Kings and NHL teams like the Flames. Dean also spoke at length about his team at CKX in Brandon, Manitoba. If you want to see what they looked like working together, click here for a flashback to the early 90's!
If you're a Flames fan, or just a hockey fan in general, check out the Barn Burner podcast on Amazon or Apple Podcasts. You can also follow Dean at all the usual places: Instagram, LinkedIn and Twitter.
A thanks to the people who support the show each week and allow it arrive on your phones for free.
NLogic: TV & radio advertising and audience data solutions
Megatrax – Licensed Music for your radio station or podcast production company.
A Transcript of the episode is available here.
…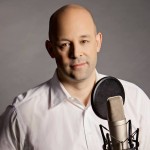 Matt Cundill works with radio groups on digital strategies and talent coaching. He recently started the Sound Off Podcast: The Podcast about Broadcast"
E-mail Matt: [email protected]
Twitter: @mattcundill
" The Sound Off Podcast is committed to helping broadcasters find their way through the digital revolution. "