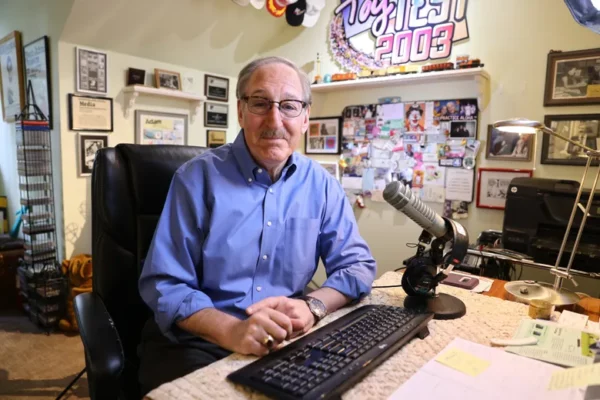 February 21, 2023
Two voices that have dominated the Seattle airwaves for more than 40 years have been noticeably absent lately.
Longtime local journalists Gregg Hersholt and Herb Weisbaum retired from their radio jobs this winter. Hersholt, best known for his general news reporting with KIRO and KOMO radio in Seattle, signed off one last time on Jan. 13. Weisbaum, recognized for his consumer reporting, offered on TV and over the radio, left his post Dec. 30.
Each has a résumé that reads like a jingle. For example, Hersholt's goes KJRB, KYTE, KPAM, KJR, KVI, KIRO, KXL and KOMO. The men, though they made different stops, ended their full-time careers in the same place: KNWN Northwest Newsradio (formerly known as KOMO Radio).
The close timing was not planned; it was a coincidence that both men had the identical, career-changing realization.
"What I needed in my life was not more money, but more time," Weisbaum said, naming deceased collaborators like Drew Griffin of CNN. "You realize the train only goes so far. I want to enjoy the ride."
Within the last two years, Hersholt and Weisbaum have both blown out candles on cakes marked by the number 70. They embraced their wives, compassionate enough to stick around through long hours and unpredictable crafts. Hersholt holds his kids' kids, and Weisbaum pets his dogs.