ON THIS DAY in 1908
sportscaster Walter Lanier "Red" Barber was born in Columbus Mississippi.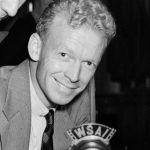 He began calling play-by-play baseball on the radio in Cincinnati (1934-38), rose to prominence as the voice of the Brooklyn Dodgers (1939-53), and finished up teaming with Mel Allen to call the games of the New York Yankees (1954-66).  In his latter years he was a weekly fixture on NPR's Morning Edition from his retirement home in Florida. He died Oct. 22 1992 at age 84.
On this day in 1933, Blondie Boopadoop, the title role and flapper in the comic strip, "Blondie", married Dagwood Bumstead. The marriage took place three years after Chic Young's popular strip first debuted in U.S. newspapers. Later, "Blondie" became a hit on radio, television and in films, as well.
On this day in 1940, singer Gene Pitney was born in Hartford Conn.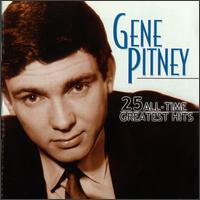 His hits included Town Without Pity, The Man Who Shot Liberty Valance, Only Love Can Break A Heart, & It Hurts to be in Love. He also wrote Rick Nelson's hit, Hello Mary Lou. He died of heart disease April 5 2006 at age 66.
On this day in 1947, the US government's Voice of America began shortwave transmissions to the Soviet Union.
On this day in 1954, Doris Day's latest single, Secret Love, rose to #1 in the U.S. and stayed at the top for three weeks.
On this day in 1955, Little Richard sent a demo tape to Specialty Records, where it excited producer/songwriter Bumps Blackwell. He arranged a recording session in New Orleans where Richard taped "Tutti Fruiti" .. and the rest is history. .
On this day in 1958, Ricky Nelson was at Master Recorders in Hollywood to record his next single (considered by many as his best), "Believe What You Say" backed with "My Bucket's Got A Hole In It" for the Imperial label. It became the fifth single to earn Ricky a Gold Record.
On this day in 1959, Chuck Berry was in the Chess Records studio in Chicago to record four tracks, including the 'A' sides of his next two hit singles, "Almost Grown" and "Back in the USA." Among the background singers on the session were the young Etta James and Marvin Gaye.
On this day in 1960, The Everly Brothers left the small Cadence label as they signed a ten-year million-dollar contract with Warner Brothers Records.
Also in 1960, Elvis Presley's second album, which RCA Victor had simply titled "Elvis" when they released it more than 3 years earlier, was certified to be a Gold Record.
On this day in 1962, actor Joseph Kearns, one of bigtime radio's busiest regulars, best remembered as Mr. Wilson in TV's Dennis the Menace, died after a cerebral hemorrhage at age 55.  He was The Man in Black in the early years of CBS Radio's 'Suspense,' and played Ed the security guard for Jack Benny's underground vault.
Also in 1962, The Beach Boys started making waves with their first Southern California hit, "Surfin'." Their new musical style swept the U.S. like a tidal wave when they hit nationally with "Surfin? Safari" in August of that year.
Still in 1962, Gene Chandler hit #1 with "Duke of Earl" on this day. The song stayed at the top for three weeks; it hit #1 on the rhythm & blues charts, as well.
On this day in 1964, Herb Alpert & the Tijuana Brass played their first major headlining gig in Los Angeles.
On this day in 1966, Staff Sgt. Barry Sadler received a gold record from RCA Victor, for both the album and the single of "The Ballad of the Green Berets."
Also this day in 1966, Brian Wilson began recording the Beach Boys' third #1 hit single, "Good Vibrations." It would take more than a dozen extended studio sessions to get it just right.
Still in 1966, Percy Sledge was in Sheffield, Alabama to record "When A Man Loves A Woman," with lyrics Sledge improvised at the session. It quickly became the first Gold Record for the Atlantic label.
On this day in 1968, Big Brother and the Holding Company, featuring singer Janis Joplin, were signed by Columbia Records after their first East Coast performance at the Anderson Theatre in New York City.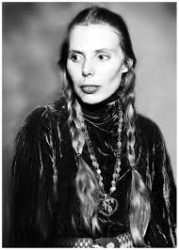 On this day in 1970, Joni Mitchell announced her retirement from live performances, during a concert at Royal Albert Hall in London.  However she returned to the stage within a year.
On this day in 1971, Johnny Cash was the surprised guest of honor on NBC-TV's This Is Your Life.  Opposite it, on Cash's ABC variety hour, a young James Taylor made his national TV debut singing "Fire And Rain" and "Carolina On My Mind."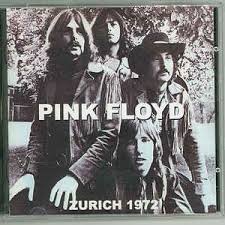 On this day in 1972, Pink Floyd began a 4-night stand at the Rainbow Theatre in London. In it they introduced songs from their "The Dark Side of the Moon" LP a full year before the album was released. And tickets for the gig were the equivalent of just $1.70!
Also in 1972, after getting their hands on some stolen tapes Los Angeles radio station KDAY played two unreleased Rolling Stones songs non-stop for 18 hours. The outraged Stones got a cease-and-desist court order the next day.
On this day in 1973, War started a two-week run at No.1 on the Billboard album chart with 'The World Is A Ghetto.'
On this day in 1975, John Lennon released "Rock n' Roll," an album of cover songs, and his last recording before he left the music business for 5 years.
On this day in 1976, Bette Midler was awarded the "Woman of the Year" award from Harvard's University's Hasty Pudding Theatrical Society.
Also in 1976, The Eagles album "Their Greatest Hits (1971-1975)" (below) was released.  It would eventually sell more than 25 million copies in the US, second only to Michael Jackson's "Thriller."

On this day in 1979, after five years airing locally on Minnesota Public Radio, Garrison Keillor's variety show "A Prairie Home Companion" was first broadcast nationally as part of NPR's "Folk Festival America."
Also in 1979, The Clash opened its first U.S. tour in New York City.
On this day in 1982, pianist Thelonious Monk, one of the pioneers of the bebop movement in jazz, died of a stroke in New York at the age of 64.
On this day in 1988, a 12-year old fan of Motley Crue set his legs on fire while trying to imitate a stunt in the band's "Live Wire" video. The boy suffered burns over ten percent of his body.
On this day in 1990, Aerosmith were the musical guests on NBC-TV's Saturday Night Live. They also portrayed themselves in a 'Wayne's World' skit.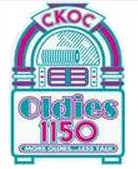 On this day in 1992 at 6:00 a.m., Hamilton radio station CKOC dumped the call letters it was known by since May 1, 1922.  They changed to CKMO, the call letters given up in the 1950's when C-FUN 1410 was born in Vancouver, with MO standing for More Oldies. Listeners complained loudly, and CKOC returned less than 14 months later. (And that's how the CKMO call was available to come to Victoria in 1993 as the official name of Camosun College Radio, the station later known as Village 900, which as of March 4 2012 became an internet-only operation.)
On this day in 1996, the 400th episode of "Saturday Night Live" aired on NBC.
Also in 1996, a platinum American Express card that Bruce Springsteen had abandoned in an LA restaurant because it had expired, was sold for $4,500 at a New York memorabilia sale.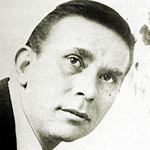 On this day in 1998, ailing & depressed songwriter Bob Merrill committed suicide with a pistol at age 76.  He wrote 'How Much Is That Doggie In The Window" and Barbra Streisand's 'People.'
On this day in 2001, singer Brad Paisley was inducted into the Grand Ole Opry.
On this day in 2002 it was reported that George Michael's house in Hamstead had been burglarized. The theft included his $114,000 Aston Martin sports car and $140,000 in paintings, jewelry and clothing.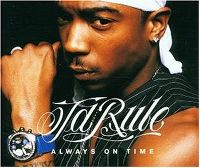 Also in 2002, 'Always On Time' by Ja Rule featuring Ashanti started a two-week run at No.1 on the Billboard singles chart.
On this day in 2003, an estimated 40-million viewers tuned in to the finale of the Fox TV reality show Joe Millionaire. (Evan Marriott chose Zora Andrich.)
On this day in 2004, after a pair of no-shows, Courtney Love finally made it to a court hearing in Beverly Hills on a charge of illegally possessing painkillers.
On this day in 2005 at 4:00 p.m. MST, as kids arrived home from school, CHUM-owned CHBN-FM (The Bounce) Edmonton signed on.
Also this day in 2005, actor Dan O'Herlihy, featured in TV's Twin Peaks, A Man Called Sloane, and The Travels of Jamie McPheeters, died of natural causes at age 85.
On this day in 2006, singer/songwriter/guitarist Bill Cowsill, lead vocalist of the Cowsills, died from  a combination of emphysema, Cushing's syndrome and osteoporosis, at age 58.
On this day in 2008, British soul singer Duffy started a five week run at No.1 on the UK singles chart with 'Mercy', from the Welsh singer's debut album 'Rockferry'. 'Mercy' was the UK'S best selling single of 2008, and won Duffy a Grammy for Best Female Pop Vocal Performance.
On this day in 2010, after suffering kidney failure four months earlier, singer Susan Jacks, formerly of the Poppy Family, received a kidney transplant from her brother Billy at St. Paul's Hospital in Vancouver.  Back in 1969 he had been the inspiration for Susan's biggest hit, "Which Way You Goin' Billy?" which sold three million copies. Susan died April 25, 2022 on Kidney related disease.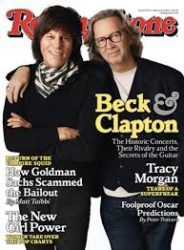 Also in 2010, Eric Clapton and Jeff Beck appeared together on the cover of Rolling Stone. The magazine featured a joint interview with the guitar greats in support of their U.S. tour.

On this day in 2011, The Beatles' controversial "Butcher Cover" for their "Yesterday And Today" LP which had been ordered destroyed back in 1966, sold for more than $26,000 at auction in Beverly Hills. There are thought to be fewer than 25 copies of the original album cover which featured blood-splattered and chopped up doll parts strewn about John, Paul, George and Ringo, who were dressed in white butchers' smocks.
On this day in 2012, Michael Davis, the bassist for MC5 (Motor City 5), died of liver failure at age 68. Best known for their classic proto-Punk debut album "Kick Out The Jams" ('69), MC5 disbanded in 1972.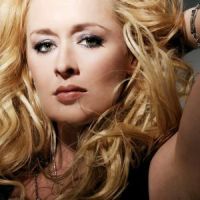 On this day in 2013, country singer Mindy McReady committed suicide via a self inflicted gunshot wound, after her abuse of drugs and alcohol resulted in her children being seized by child protective services. She was aged 37.
On this day in 2014, guitarist Bob Casale, a founding member of the Akron group Devo back in 1973, died suddenly of heart failure at age 61.
Also in 2014, Will Smith and U2 were the guests as The Tonight Show with Jimmy Fallon premiered on NBC.
On this day in 2016, Dodge introduced a commercial for their car line using "Fuel" by Metallica on the soundstrack.
On this day in 2017, David Yorko, whose guitar lit up such Johnny & the Hurricanes records as Red River Rock and Beatnik Fly, died at the age of 73. He had been in poor health and suffering from emphysema.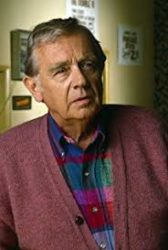 On this day in 2018,  Warren Frost, a Minnesota stage director who acted as Will "Doc" Hayward in the original and revival versions of Twin Peaks, and George Costanza's cabin-cherishing almost-father-in-law on Seinfeld, died at age 91 following a long illness.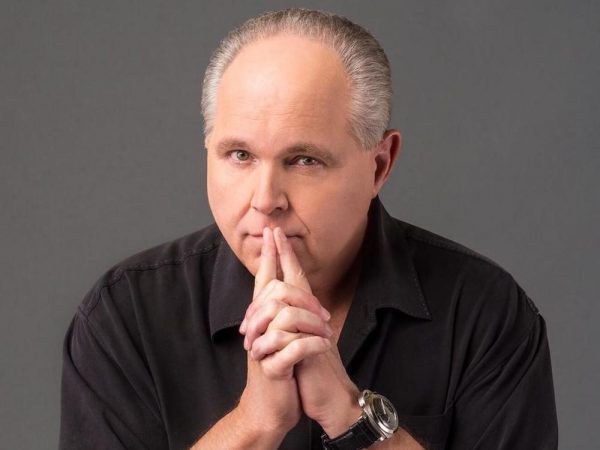 On this day in 2021, after a year long battle with cancer, Rush Limbaugh left this world after an incredible 33 year broadcast career at the age of 70.
Today's Birthdays
Australian comedian Dame Edna (Barry Humphries) is 89.
Actress Christina Pickles (Friends, St. Elsewhere) is 88.
Actress Brenda Fricker (Coronation Street, Casualty) is 78.
Actress Becky Ann Baker (Girls, Freaks and Geeks) is 70.
Actress Rene Russo (Sable, Rosie O'Donnell Show) is 69.
Seattle-born actor/TV host Richard Karn (Home Improvement, Family Feud, Bingo America) is 67.
Actor Lou Diamond Phillips (Prodigal Son, Longmire, Numbers, Wolf Lake} is 61.
Comedian Larry the Cable Guy (aka Dan Whitney) is 60.
Singer Chante Moore is 56.
Actress Tuesday Knight (General Hospital) is 54.
Guitarist Tim Mahoney of 311 is 53.
Actor Dominic Purcell (Prison Break, John Doe) is 53.
Actress Denise Richards (Vanity, Twisted, Blue Mountain State, ) is 52.
Vancouver-born actor Michael Weaver (The Joe Schmo Show, Notes from the Underbelly, The Mulletts) is 52. 
Singer-guitarist Billie Joe Armstrong of Green Day is 51.
Drummer Taylor Hawkins of Foo Fighters is 50.
Actor/voicist Jerry O'Connell (Carter, Fresh Beat Band of Spies, Crossing Jordan, The Defenders, Burning Love) is 49.
Country singer Bryan White is 49.
Actress Kelly Carlson (Nip/Tuck) is 47.
Actress/writer/producer Erin Cardillo (Fuller House, The Suite Life on Deck, Passions) is 46.
Toronto-born actress Sadie Leblanc (King, Rumours) is 46.
Actress Erin Cardillo (Passions, The Suite Life on Deck) is 45.
Actor Ashton Holmes (Revenge, Nikita, One Life to Live) is 45.
Actor Rory Kinnear (Penny Dreadful) is 45.
Actor Conrad Ricamora (How to Get Away With Murder) is 44.
Actor Jackson Hurst (NCIS Los Angeles, Drop Dead Diva) is 44.
Actor/voicist Jason Ritter (Jason Probably Saves the World, Gravity Falls, Parenthood, Joan of Arcadia, The Class) is 43.
London Ontario-born actor Zachary Bennett (Avonlea, Wild Kratts) is 43.
Actor/voicist/producer Joseph Gordon-Levitt (3rd Rock from the Sun, Comrade Detective, The Powers That Be, HitRECord on TV) is 42.
Socialite/actress Paris Hilton (The Simple Life) is 42.
Toronto-born actress Brooke D'Orsay (Royal Pains, Drop Dead Diva) is 41.
TV co-host Daphne Oz (The Chew) is 37.
Actor Chord Overstreet (Glee) is 34.
Singer/songwriter Ed Sheeran is 32.
Actress Meaghan Jette Martin (Awkward, Camp Rock, 10 Things I Hate About You) is 31.
Actress Sasha Pieterse (Pretty Little Liars, Heroes) is 27.
Chart Toppers – Feb. 17
1951
My Heart Cries for You – Guy Mitchell
Tennessee Waltz – Patti Page
If – Perry Como
There's Been a Change in Me – Eddy Arnold
1960
Teen Angel – Mark Dinning
Handy Man – Jimmy Jones
The Theme from "A Summer Place" – Percy Faith
He'll Have to Go – Jim Reeves
1969
Everyday People – Sly & The Family Stone
Touch Me – The Doors
Build Me Up Buttercup – The Foundations
Until My Dreams Come True – Jack Greene
1978
Stayin' Alive – Bee Gees
(Love Is) Thicker Than Water – Andy Gibb
Just the Way You Are – Billy Joel
I Just Wish You Were Someone I Love – Larry Gatlin with Brothers & Friends
1987
Livin' on a Prayer – Bon Jovi
Change of Heart – Cyndi Lauper
Touch Me (I Want Your Body) – Samantha Fox
How Do I Turn You On – Ronnie Milsap
1996
One Sweet Day – Mariah Carey & Boyz II Men
Missing – Everything But The Girl
Not Gon' Cry – Mary J. Blige
Bigger Than the Beatles – Joe Diffie
2005
1, 2 Step – Ciara featuring Missy Elliott
Since U Been Gone – Kelly Clarkson
Let Me Love You – Mario
Bless the Broken Road – Rascal Flatts
Today in Broadcast History compiled by Ron Robinson