It is fitting that this episode is being published on World Radio Day. Cathy Faulkner worked at KISW in Seattle from 1981 through to the early 2000's. She spent most of her time as the station's music director and on air. During that period, Cathy championed the local music scene and had a front row view to the ascension of Nirvana, Soundgarden, Alice in Chains and some of the Seattle bands that did not get grouped into the G-Word category like Queensryche, and Candlebox.
In this episode, you will learn that it is all about timing. Especially in the case of Nirvana who released their Nevermind CD the first day that Cathy took the music director position. We also discussed some other rock radio groups who shaped the soundtrack of rock radio in the 90's like Kenny Wayne Shepherd, Tool and Brother Cane.
KISW celebrated 50 years recently and you can check out this episode from their current morning personality BJ Shea here.
A thanks to the people who support the show each week and allow it arrive on your phones for free.
NLogic: TV & radio advertising and audience data solutions
Megatrax – Licensed Music for your radio station or podcast production company.
A Transcript of the episode is available here.
…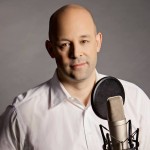 Matt Cundill works with radio groups on digital strategies and talent coaching. He recently started the Sound Off Podcast: The Podcast about Broadcast"
E-mail Matt: [email protected]
Twitter: @mattcundill
" The Sound Off Podcast is committed to helping broadcasters find their way through the digital revolution. "