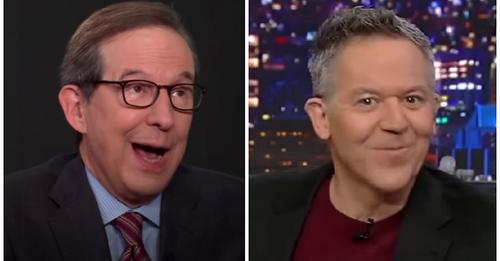 by Rusty Weiss
February 4, 2023
Fox News personality Greg Gutfeld saw his late-night comedy show draw higher ratings on Tuesday than any other show on CNN or MSNBC.
Overall, "Gutfeld!" landed in third place in the key 25-54 age demographic coveted by advertisers, bested only by a pair of Fox shows, one of which he also stars in as a co-host.
The numbers, posted by ShowBuzz Daily, have the Fox News program scoring 1.88 million viewers in total, and 322,000 in the targeted age range.
Those numbers obliterate anything being put out on competing news networks CNN and MSNBC, and trail only "The Five" and "Tucker Carlson Tonight" on Fox.
Read More HERE