Adam Seaborn is a sports media analyst and head of partnerships at Playmaker Capital. Last year, the Nation Network was purchased for $15 million and perhaps a few eyebrows went up. By 2023 standards, it appears to be a bargain given the dissolution of notable sports radio properties that have disappeared in markets like Calgary, Vancouver, Hamilton and Winnipeg. Of note, Maryann Turke who ran Bell for a number of years, and also worked at the NFL is the company's board director. This is a sector of the content economy that has value with a long runway for growth.
In this episode, you will pick up a few best practices on how to make your sports podcast flourish, what the numbers say between both traditional and digital media, and how we count all this in order to sell it to advertisers. Please Follow Adam on Twitter… he's a good follow.
A thanks to the people who support the show each week and allow it arrive on your phones for free.
NLogic: TV & radio advertising and audience data solutions
Megatrax – Licensed Music for your radio station or podcast production company.
A transcript for this episode is available here.
…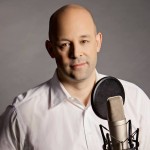 Matt Cundill works with radio groups on digital strategies and talent coaching. He recently started the Sound Off Podcast: The Podcast about Broadcast"
E-mail Matt: [email protected]
Twitter: @mattcundill
" The Sound Off Podcast is committed to helping broadcasters find their way through the digital revolution. "