ON THIS DAY in 1903
the first Transatlantic Radio broadcast took place. King Edward VII and President Theodore Roosevelt spoke with one another in a coded radio transmission between Cape Cod, Massachusetts and Cornwall, England.
On this day in 1905, pioneer radio writer/producer, Anne Schumacher Hummert, was born in New York City.  With her husband Frank she produced some of radio's most memorable melodramas , including Our Gal Sunday, The Romance of Helen Trent, Mr Keen Tracer of Lost Persons, Betty & Bob, and Backstage Wife.  The Hummerts also produced several simple down-home musical series, like Waltztime and The American Album of Familiar Music. Their "radio factory" produced as many as 125 series, 61 of them soap operas. Anne Hummert died July 5 1996 at age 91.
On this day in 1906, singer Lanny Ross was born in suburban Seattle. He debuted as a radio star in 1928 with the tune "Troubadour on the Moon."  Throughout the 30's, his signature song was "Moonlight and Roses," and he was singing star of such radio shows as the hugely popular Maxwell House Show Boat (5 years), as well as Packard Car Mardi Gras, Camel Caravan and Your Hit Parade.  In 1936, he was voted Most Popular Male Vocalist.   Lanny died on April 25, 1988 at age 82, after a stroke.
 On this day in 1908, comic singer Ish Kabibble was born Merwyn Bogue in rural Pennsylvania.  He sang and played trumpet with Kay Kyser's Kollege of Musical Knowledge on radio & record in the 30's and 40's. His dim witted characterization was said to be a later inspiration for Jerry Lewis. He died June 5, 1994 at age 86.
On this day in 1922, actor Guy Madison was born Robert Ozell Moseley in Bakersfield Calif.  He is best remembered as western hero Wild Bill Hickok on radio & TV in the 1950's.  He died of emphysema Feb 6, 1996 at age 74.
On this day in 1943, rocker Janis Joplin was born in Port Arthur Texas. She gained fame as a distinctively raunchy & bluesy singer with Big Brother and The Holding Company. She died of a heroin overdose on Oct. 4, 1970. Her biggest hit was "Me and Bobby McGee," which was a posthumous No. 1 hit for two weeks in 1971.
On this day in 1949,  singer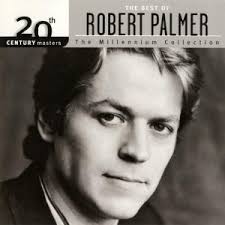 Robert Palmer was born in Batley, England. He was known for his soulful voice and the eclectic mix of musical styles on his albums, combining soul, jazz, rock, reggae, blues and yodeling. He hit No. 1 on Billboard's Hot 100 in 1986 with the gold record "Addicted to Love," for which he earned a Grammy.  He died after a heart attack Sept. 26, 2003 at age 54.
On this day in 1953, 68 percent of all TV sets in the U.S. were tuned to CBS-TV, as Lucy Ricardo of "I Love Lucy" gave birth to a baby boy — just as Lucille Ball actually did in real life — following the script to the letter! The audience for the program was greater than that watching the inauguration of President Dwight D. Eisenhower the following day.
Also in 1953, US television programming was delivered live to Canada for the first time via a newly built 66 mile microwave network from Buffalo to Toronto. The first program, CBS-TV's "Studio One" (drama produced by Canadian Fletcher Markle), was seen on Toronto's CBLT.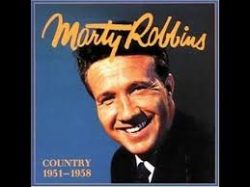 Still in 1953, Marty Robbins became the newest member of the Grand Ole Opry, and moved to Nashville.
On this day in 1955, for the first time President Dwight Eisenhower allowed one of his news conferences to be filmed for use on television (and in movie newsreels). The 33-minute event was cut to 28-1/2 minutes to fit TV formats.
Also on this day in 1955, "The Millionaire" TV anthology series starring Marvin Miller had its premiere on CBS.  It became popular enough to run for five years.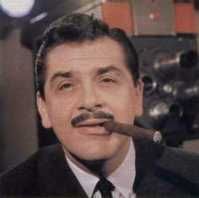 On this day in 1957, Philadelphia comedian, Ernie Kovacs, became a major star, when he was able to pull off the challenge of doing a half-hour TV show without uttering a single word of dialogue.
Also this day in 1957, after his "There You Go" became the #1 country single Johnny Cash made his first network TV appearance on CBS' "Jackie Gleason Show."
On this day in 1959, Dick Clark's "American Bandstand" was the number-one daytime TV show in the U.S. Remember Rate-A-Record? Three kids would listen and then rate a new song. Rankings went from 35 to 98. The usual comment, "It has a good beat and you can dance to it."
Also this day in 1959, "Smoke Gets in Your Eyes" by the Platters topped the charts and stayed there for 3 weeks.
On this day in 1961, the first episode of CBS-TV's "The Dick Van Dyke Show" was filmed.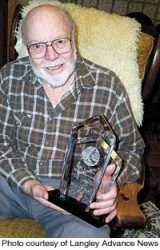 On this day in 1963, CJJC AM850 Langley BC took to the air for the first time, founded by owner Joe Chesney.
Also this day in 1963, "The Ballad of Jed Clampett" by Lester Flatt & Earl Scruggs hit #1 for 12 weeks on Billboard's Country music charts.  This was the theme song from the TV series "The Beverly Hillbillies."
Still in 1963, The Beatles made their first appearance on the UK TV show "Thank Your Lucky Stars," where they performed by lip-syncing to their current #45 hit, "Please Please Me."
On this day in 1964, CBS-TV's Ed Sullivan Show was headlined by singers Kate Smith and Bobby Vinton, dancer Juliet Prouse, comics Pat Buttram, Vic Grecco & Fred Willard, a magician and a trampoline act.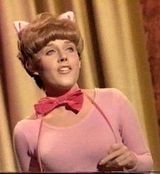 On this day in 1967, Lesley Gore appeared on ABC-TV's "Batman" as Catwoman's sidekick, Pussycat.
Also in 1967, The Beatles were in the Abbey Road studio in London working on the track "A Day In The Life."
On this day in 1970, comedian/actor/host Hal March died at age 49. He teamed for a time with actor Bob Sweeney & starred in the radio comedy show Sweeney & March.  Early in his television career he appeared on Burns and Allen, The Imogene Coca Show and I Love Lucy. However, he was best known as the host of CBS TV's $64,000 Question from 1955 to 1958. As a result of the quiz show scandals, the show was canceled and March was out of a job for nearly a decade. He started hosting another show, It's Your Bet, in Sept.1969, but was diagnosed with lung cancer which claimed him on this date, less than 4 months later.
Also this day in 1970, the soundtrack of the film, "Easy Rider", the movie that made a star of Peter Fonda, became a gold record. It was the first pop-culture, film soundtrack to earn the gold award.
On this day in 1971, tracks from The Beatles' White Album (including 'Helter Skelter), were played in the California courtroom at the Sharon Tate murder trial, to find out if any songs could have influenced Charles Manson and his followers to commit murder. Actress Sharon Tate had been eight and a half months pregnant when she was gruesomely murdered in her home, along with four others, by followers of Charles Manson.
Also this day in 1971, at a court hearing on the dissolution of The Beatles' partnership, Ringo Starr recalled a difficult visit to Paul's home in which he testified that McCartney had "behaved like a spoiled child."
On this day in 1974, a nine-mile traffic jam kept fans from attending performances by Bob Dylan and The Band in Miami. Many ticket-holders didn't get in until the show was half over, prompting a few demonstrations.
Also in 1974, Bruce Springsteen was the opening act for Black Oak Arkansas at Kent State University in Ohio. Tickets sold for $4 each.
On this day in 1976, the Beatles turned down an offer of $50 million to play together again on the same stage. Rock promoter Bill Sargent was astonished when the Fab Four rejected his offer.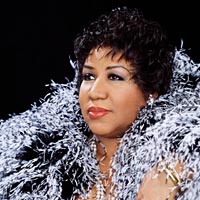 On this day in 1977, Aretha Franklin performed "God Bless America" at Jimmy Carter's inaugural eve presidential gala in Washington.  Other entertainers during the inauguration included Charlie Daniels and the Marshall Tucker Band.
Also in 1977, U.S. President Gerald Ford officially pardoned Iva Toguri D'Aquino, known during her World War II propaganda broadcasts to American soldiers as "Tokyo Rose."
On this day in 1980, the song "Rock with You" by Michael Jackson topped the charts and stayed there for 4 weeks.
On this day in 1988, the TV newsmagazine "48 Hours" debuted on CBS-TV, with Dan Rather as host.
Also this day in 1988, Metallica began recording their fourth full-length album release, "And Justice For All."
On this day in 1991, the 48th Golden Globes honored Kevin Costner's film "Dances with Wolves." Top TV awards went to Twin Peaks, Kyle MacLachlan, Sharon Gless, Cheers, Ted Danson and Kirstie Alley.
Also this day in 1991,  actor John Russell, best remembered as "Marshal Dan Troop" in the TV series Lawman from 1958 to 1962, died of emphysema at age 70.
Still this day in 1991, Janet Jackson's single, "Love Will Never Do (Without You)", hit #1 in the U.S.
On this day in 1993, a pre-inaugural gala in Landover, Md., toasting incoming president Bill Clinton featured a reunion of Fleetwood Mac performing "Don't Stop (Thinking About Tomorrow)," the unofficial campaign song for Clinton and his running mate, Al Gore. Other performers included Aretha Franklin, Barbra Streisand, Michael Jackson, Little Richard and Chuck Berry.
Also this day in 1993, singer Tom Waits won the right to keep the two-and-a-half million dollars awarded him after he sued Frito-Lay for using a sound-alike in a commercial. The US Supreme Court refused to reduce the amount of the damages.
On this day in 1994, Paul McCartney posthumously inducted John Lennon into the Rock and Roll Hall of Fame.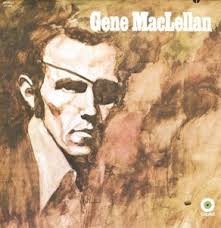 On this day in 1995, Gene MacLellan, composer of "Snowbird" and "Put Your Hand in the Hand," committed suicide by hanging himself in Summerside, PEI.  He was 56.
On this day in 1997, the 54th Golden Globes Awards were televised, honoring on the movie side The English Patient, and actors Brenda Blethyn and Geoffrey Rush.
On this day in 1998, Rock and Roll Hall of Famer Carl Perkins died at age 65 from throat cancer and a series of strokes. Perkins was a Tennessee sharecropper's son. His first guitar was made from a cigar box and broom handle, and his "Blue Suede Shoes" was written on a potato sack.
Also this day in 1998, the National Assn. of Chiefs of Police presented Pat Boone with its first annual Michael the Archangel Award. The award recognized the artist's efforts in support of families of officers killed in the line of duty.
On this day in 1999, Jean-Michel Jarre, the French rock composer and performer, delivered a petition to the European Parliament signed by hundreds of leading European recording artists calling for better legal protection against music piracy on the internet.
On this day in 2000, CJOC Lethbridge was approved for a flip from AM to FM. The station would become CJRX-FM with 100,000 watts at 106.7 MHz, and a music format that switched from country to Classic Adult Contemporary.
On this day in 2001, we were told that Paul McCartney was set to become the world's first pop star billionaire following huge sales from The Beatles compilation hits album.
On this day in 2003, Norah Jones started a three week run at No.1 on the Billboard album chart with 'Come Away With Me.'
Also in 2003, original members of The Doors Ray Manzarek and Robby Krieger revived the band in Las Vegas, with former Police drummer Stewart Copeland and Cult vocalist Ian Astbury – filling in for Jim Morrison.  The group later changed their billing to Riders On The Storm (after the classic Doors song).
On this day in 2006, r & b singer Wilson Pickett suffered a fatal heart attack in Reston, Virginia. He was 64.
On this day in 2007, Canadian singer/songwriter Denny Doherty of The Mamas and the Papas, died at his home in Mississauga Ontario, of an abdominal aneurysm after having undergone surgery a few weeks earlier. He was 66 years old. The group was known for their soaring harmony on hits like California Dreamin' and Monday, Monday.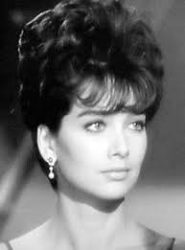 On this day in 2008, actress Suzanne Pleshette died of lung cancer at age 70. The film and TV star was best known for her role as Bob Newhart's sardonic wife on the long-running sitcom The Bob Newhart Show.
Also this day in 2008, veteran CBC sportscaster Don Wittman died at age 71, just days after retiring due to terminal cancer, and just three weeks after broadcasting his last hockey game.

Still this day in 2008, singer songwriter John Stewart, who wrote the Monkees hit Daydream Believer died aged 68 after he suffered a massive stroke or brain aneurysm. Stewart was a key member of folk group The Kingston Trio.
On this day in 2009, Aretha Franklin sang "My Country 'Tis of Thee" at the inauguration of Barack Obama as the 44th President of the United States.
On this day in 2010, singer Phoebe Snow underwent successful brain surgery after suffering a stroke.
On this day in 2011, veteran US newsman Bob Young died aged 87.  He was anchor of ABC's evening news for five months in the tumultuous news year of 1968.
On this day in 2014, comedy writer Ben Starr, whose career stretched from radio through 1980s TV sitcoms, died at his home in Los Angeles at age 92. He was a co-creator of NBC comedies "The Facts of Life" and "Silver Spoons." During his long career, he wrote for TV comedies ranging from "All in the Family" to "Diff'rent Strokes" as well as "Mr. Ed," "The Andy Griffith Show," "Petticoat Junction," "The Brady Bunch" and "Chico and the Man."   Starr had begun his Hollywood career writing radio scripts for Al Jolson, George Burns, and Dean Martin & Jerry Lewis.
On this day in 2015, jazz singer Ward Swingle, founder of the easy-listening a capella group The Swingle Singers that blended jazz rhythms with baroque and classical music, died at age 87.
Also in 2015,  UK actress  Anne Kirkbride, who for 42 years played Deirdre Barlow on TV's 'Coronation Street,' succumbed to breast cancer at age 60.
On this day in 2018, actress Dorothy Malone, who won hearts of 1960s TV viewers as the long-suffering mother in ABC's nighttime soap Peyton Place, died a few days short of her 94th birthday.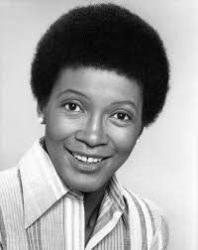 Also in 2018, Olivia Cole,an actress best known for her Emmy-winning role in the acclaimed ABC-TV mini-series "Roots," died after a heart attack at age 75.  She also was known for her role as Maggie Rogers in the 1979 miniseries Backstairs at the White House, and starred in the lesser-known CBS sitcoms Szysznyk (1977-8) and Report to Murphy (1982).
On this day in 2019, The Glorious Sons, a Canadian band formed in Kingston Ont. in 2011, scored their first #1 on the Billboard Mainstream Rock Songs chart with "S.O.S. (Sawed Off Shotgun)."
Today's Birthdays
Actress Tippi Hedren (Fashion House, Providence, Dream On) is 93.
Montreal-born former PBS/NBC newsman Robert MacNeil is 92.
Stratford Ont.-born former CBC/CTV news anchor Lloyd Robertson is 89.
Actor-singer Michael Crawford is 81.
Actress Shelley Fabares (Coach, Mary Hartman, Donna Reed Show) is 79.
Country singer Dolly Parton is 77.
Retired ABC News reporter Ann Compton is 76.
TV chef Paula Deen is 76.
Singer Martha Davis of The Motels is 72.
Singer Dewey Bunnell of America is 71.
Actor Desi Arnaz Jr. (Automan, Here's Lucy) is 70.
Actress Katey Sagal (Shameless, Sons of Anarchy, Married…With Children, Superior Donuts) is 69.
Comedian Paul Rodriguez (Resurrection Boulevard) is 68.
UK/Canadian actor Roger Ashton-Griffiths (Game of Thrones, Coronation Street) is 66. 
Keyboardist Mickey Virtue of UB40 is 66.
Actor Paul McCrane (ER, Champs, 24) is 62.
Actor William Ragsdale (Justified, Grosse Pointe) is 62.
Actress Veanne Cox (One Life to Live) is 60.
Peoples Party Leader Maxime Bernier is 59.
Actress Christine Tucci (MDs, Chicago Hope, C16: FBI, Another World) is 56.
Singer Whitfield Crane of Ugly Kid Joe is 55.
Actress Wendy Moniz (Betrayal, The Guardian, Guiding Light) is 54.
Singer Trey Lorenz is 54.
Actress Rachel Luttrell (Stargate: Atlantis, Street Legal) is 52.
Actor Shawn Wayans (The Wayans Brothers, In Living Color) is 52.
Singer-guitarist John Wozniak of Marcy Playground is 52.
Actress Drea de Matteo (Joey, The Sopranos) is 51.
Comedian-impressionist Frank Caliendo (MADtv, Frank TV) is 49.
Actor Drew Powell (Gotham, Ponderosa) is 47.
Actress Marsha Thomason (White Collar, Las Vegas) is 47.
Kamloops BC-born actor Benjamin Ayres (Saving Hope, Less than Kind, Dan for Mayor) is 46. 
Actor/voicist Taliesin Jaffe (Critical Role, Ouran High School Host Club, School Rumble, Beck: Mongolian Chop Squad) is 46.
Actor Ron Delaney (Catastrophe) is 46.
Actor Luke Macfarlane (Brothers & Sisters) is 43.
Actress Elizabeth 'Bitsy' Tulloch (Grimm) is 42.
Actress Jodie Sweetin (Pants-off Dance off, Full House, Fuller House) is 41.
Actress Denise Boutte (Meet the Browns) is 41.
Actress Mickey Sumner (Low Winter Sun) is 39.
Actress Shaunette Renee Wilson (The Resident) is 33.
Actress Erin Sanders (Zoey 101, Big Time Rush) is 32.
Actor Logan Lerman (Jack & Bobby) is 31.
Television personality/gymnast Shawn Johnson (Dancing with the Stars) is 31.
Rapper Taylor Bennett is 27.
Actress Lidya Jewett (Good Girls, WITS Academy) is 16.
Chart Toppers – Jan. 19
1949
Buttons and Bows – Dinah Shore
A Little Bird Told Me – Evelyn Knight
On a Slow Boat to China – The Kay Kyser Orchestra (vocal: Harry Babbitt & Gloria Wood
I Love You So Much It Hurts – Jimmy Wakely
1958
At the Hop – Danny & The Juniors
Oh, Boy! – The Crickets
Don't/I Beg of You – Elvis Presley
Great Balls of Fire – Jerry Lee Lewis
1967
I'm a Believer – The Monkees
Tell It Like It Is – Aaron Neville
Good Thing – Paul Revere & The Raiders
Where Does the Good Time Go – Buck Owens
1976
I Write the Songs – Barry Manilow
Theme from Mahogany (Do You Know Where You're Going To) – Diana Ross
Love Rollercoaster – Ohio Players
Convoy – C.W. McCall
1985
Like a Virgin – Madonna
All I Need – Jack Wagner
You're the Inspiration – Chicago
How Blue – Reba McEntire
1994
Hero – Mariah Carey
All for Love – Bryan Adams/Rod Stewart/Sting
Breathe Again – Toni Braxton
Wild One – Faith Hill
2003
Beautiful – Christina Aguilera
I'm With You – Avril Lavigne
Your Body Is a Wonderland – John Mayer
19 Somethin' – Mark Wills
2012
Sexy and I Know It – LMFAO
We Found Love – Rihanna featuring Calvin Harris
The One That Got Away – Katy Perry
Keep Me in Mind – Zac Brown Band
Today in Broadcast History compiled by Ron Robinson