Randi Chase is back for another round on the show. The last time we had her on in 2018, we talked about her adventures up and down the radio dial in 7 Canadian markets- she was certainly living a "WKRP in Cincinnati" lifestyle. She's remained at the same station since 2018, but a few changes have taken place. Firstly, she moved to Red Deer, and her morning show with Vinny Taylor is not simulcast across stations in the Stingray radio group. But yes, you can still find her doing mornings at Real Country 95.5.
In this episode, Randi and I talk about how Alberta has changed since the first time we both moved there. We also explore the project she was working on with Sarah Edmondson, which is a name you might remember from the collection of stories about the NXIVM sex cult stories that came out of Albany, NY. If you want to hear more about that, check out Sarah's podcast, A Little Bit Culty. 
If you want to hear Randi live, but you're not local to the Red Deer area, you can still tune in on their website. You can also find Randi on Instagram, Twitter or LinkedIn if you'd like to keep up with her.
A thanks to the people who support the show each week and allow it arrive on your phones for free.
NLogic: TV & radio advertising and audience data solutions
Megatrax – Licensed Music for your radio station or podcast production company.
…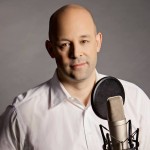 Matt Cundill works with radio groups on digital strategies and talent coaching. He recently started the Sound Off Podcast: The Podcast about Broadcast"
E-mail Matt: [email protected]
Twitter: @mattcundill
" The Sound Off Podcast is committed to helping broadcasters find their way through the digital revolution. "