ON THIS DAY in 1910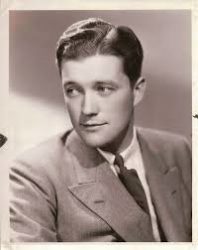 actor Dennis Morgan was born Stanley Morner in smalltown Wisconsin.  After 25 years on the big screen he accepted a supporting role in the TV series 21 Beacon Street, and cameos in Petticoat Junction, Alfred Hitchcock Presents, The Love Boat, Pepsi-Cola Playhouse, Ford TV Theatre & The Dick Powell Show.  He suffered respiratory failure & died Sept. 7 1994 at age 83.
On this day in 1911, actress Jeanette Nolan was born in Los Angeles.  She made her radio debut in 1932 in "Omar Khayyam", the first transcontinental broadcast from station KHJ.  She was a regular on the cream of the west coast radio dramas, including "One Man's Family," "Escape," "Suspense," "Cavalcade of America," "Gunsmoke," "The Adventures of Sam Spade" and "The Whistler." She appeared in more than 300 television shows, including episode roles in "Perry Mason", "I Spy", "MacGyver", "Alfred Hitchcock Presents", and as a regular on "The Richard Boone Show" and "The Virginian". She received four Emmy nominations. Ms. Nolan died following a stroke June 5 1998 at age 86.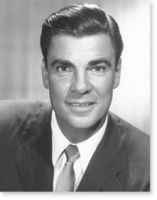 On this day in 1914,  radio & TV host Bert Parks was born in Atlanta.  As well as the Miss America pageant, he hosted the  game shows Break the Bank & Stop the Music on radio & TV, and for television alone, The Big Payoff, Double or Nothing, Hold that Note, and Party Line.  He did a series of cameos on TV sitcoms (he was Herb Tarlek's Dad on WKRP.) Parks died of lung cancer Feb. 2 1992 at age 77.
On this day in 1917, actress Nancy Coleman was born in Everett Washington.  She started in radio & the stage in New York, then was brought to Hollywood to make movies for Warner Bros.  In the 50's she switched to guest spots in TV shows such as Tales of Tomorrow, Star Tonight & the Adams Chronicles, and became a regular on soaps Valiant Lady & Edge of Night.  Nancy died Jan. 18 2000 at age 82.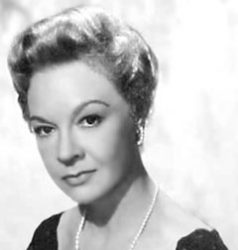 On this day in 1919, actress Jo Van Fleet was born in Oakland.   A notable dramatic actress on Broadway, & an Oscar winner for her supporting role in East of Eden, she took parts on all the live anthology drama shows of early TV, including the US Steel Hour plus the Kraft, Philco & Armstrong Theatres, and most of the quality filmed shows such as Naked City, Route 66, The Virginian, Bonanza & Medical Center.   She died June 10 1996 at age 76.
On this day in 1923, the Canadian National Railways set up the first radio network in Canada by hooking up Montreal station CHYC with CNRO Ottawa over telephone lines to broadcast the CNR anniversary program.
On this day in 1927, actor Bernard Barrow was born in New York.  He played the part of Johnny Ryan on TV's Ryan's Hope over 14 years, and had regular roles on Loving, The Secret Storm & The Edge of Night.   He died of lung cancer Aug. 4 1993 at age 65.
On this day in 1928, actor Jack Lord was born in New York City.  Although he appeared in scores of guest roles in episodic television he will always be best identified as Steve McGarrett in 185 episodes of CBS's original Hawaii 5-0.  He died of congestive heart failure Jan 21 1998 at age 69.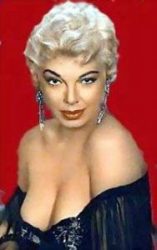 On this day in 1929,  actress Barbara Nichols was born Barbara Marie Nickerauer in Jamaica New York. The archetypal brassy, bosomy, Brooklynesque bimbo with the highly distinctive scratchy voice made repeat appearances in TV's Jack Benny Show & The Bob Cummings Show, as well as guest spots on Maverick, Dragnet, Adam 12, Batman and The Beverly Hillbillies.  She died of serious liver trouble Oct. 5 1976 at age 46.
On this day in 1936, the famous feud between radio comedians Jack Benny and Fred Allen was ignited. After child violinist Stewart Canin's performance on Allen's show, Fred commented that "a certain alleged violinist" should hide in shame.   Although Allen's initial quip was ad lib, the two met with their writers to expand the gag in their weekly shows.  The humourous insults between the two good friends continued sporadically over the next 20 years.
On this day in 1937, singer/songwriter John Hartford was born in New York City.  He struck it rich whe Glen Campbell made a smash hit out of his Gentle On My Mind.  He also was a regular performer on CBS-TV's Smothers Brothers Comedy Hour.  He succumbed to non-Hodgins lymphoma June 4 2001 at age 63.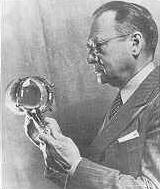 On this day in 1938, a patent for an electronic television system was issued to Vladimir Zworykin, who was working for Westinghouse when he developed the Iconoscope.
On this day in 1942, the husband-and-wife murder mystery "Mr. and Mrs. North" debuted on NBC radio. Joseph Curtin played Jerry North and Alice Frost played Pam. (Most of the 12 year run was on CBS; Richard Denning and Barbara Britton took over when a TV series under the same name began in 1952.) A typical "Mr. and Mrs. North" episode would find Pam leading Jerry on what seemed to be a wild-goose chase as they tracked down criminals. Pam always ended up being right and leading police to the criminals.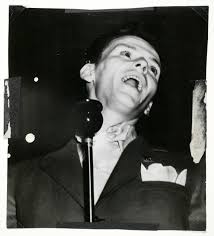 Also this day in 1942, Frank Sinatra opened at New York's Paramount Theatre for what was scheduled to be a 4-week engagement (his shows turned out to be so popular that he was booked for an additional 4 weeks). An estimated 400 policemen were called out to help curb the excitement. It is said that some of the bobby soxers were hired to scream, but many more screamed for free. Sinatra was dubbed "The Sultan of Swoon", "The Voice that Thrills Millions", and just "The Voice". Whatever he was, it was at this Paramount Theatre engagement that modern pop hysteria was born.

On this day in 1944, Bob Wills and the Texas Playboys made their first appearance on the Grand Ole Opry.
On this day in 1952, Nat 'King' Cole recorded his future Top 10 Hit 'Pretend' for Capitol Records.
On this day in 1953, the first color TV sets using the current transmission standard, made by Admiral, went on sale for about $1,175 US.  The first national telecast in color was the Rose Bowl Parade two days later.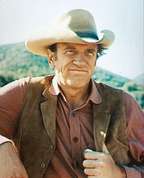 On this day in 1954,  macho leading man James Arness made his dramatic TV debut on the "Lux Video Theatre" in "The Chase". (He didn't start playing Marshall Matt Dillon on "Gunsmoke" until the fall of 1955.)
On this day in 1957, Peg Lynch and Alan Bunce brought the characters they played on 'Ethel & Albert' to a new series on CBS Radio, 'The Couple Next Door.' The quarter-hour daytime series, a low-key domestic comedy identical to the earlier program, continued for three years. Both series were written by Ms. Lynch.
Also in 1957, RCA Victor released what would be Elvis Presley's eleventh #1 hit single "Don't."
On this day in 1962, singer Brenda Lee was slightly injured when she tried to rescue her pet poodle Cee Cee from her burning home in Nashville. Unfortunately the dog did not survive, succumbing to smoke inhalation.

On this day in 1963, "Let's Make A Deal" hosted by   Winnipeg-born Monty Hall debuted on NBC-TV.  It remained a daily habit for many viewers for the next 14 years.
On this day in 1966, The Beatles were in the studio working on their recording of "Penny Lane."
On this day in 1967, the song "Hello Goodbye" by the Beatles topped the charts and remained on top for 3 weeks. Gladys Knight and the Pips were at No.2 with 'I Heard It Through The Grape Vine' and The Monkees at No.3 with 'Daydream Believer.'
On this day in 1968, in Los Angeles, Frank Sinatra taped one of his biggest hits  "My Way," written especially for him by Paul Anka.
Also in 1968, pleading exhaustion, Peter Tork became the first Monkee to leave the pre-fabricated group, buying out the remaining four years of his contract for a reported $160,000 … almost all the money he had.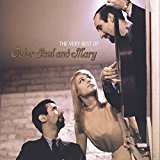 On this day in 1969, Peter, Paul and Mary received a Gold Record for their lone #1 hit single, "Leaving On a Jet Plane". The song had hit the top of the charts ten days earlier.
On this day in 1970, Paul McCartney sued the other three Beatles to dissolve the partnership and gain control of his interest. The suit touched off a bitter feud between McCartney and the others, especially his cowriter on many of the Beatles compositions, John Lennon. The partnership officially came to end in 1974.
On this day in 1976, the Smothers Brothers, Tom and Dick, played their last show at the Aladdin Hotel in Las Vegas and retired as a team from show business. Each continued as a solo artist. They reunited years later for another stab at TV (on NBC) plus concert appearances that proved very successful.
Also in 1976, the album ABBA's "Greatest Hits" was certified to be a Gold Record.
On this day in 1978, the group Emerson, Lake & Palmer announced their break-up. They later reunited.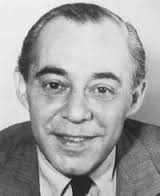 On this day in 1979,composer and lyricist Richard Rodgers died in New York at the age of 77. His musicals include  "Oklahoma," "Carousel," "South Pacific," "The King and I" and "The Sound of Music."
On this day in 1980, NBC pulled the plug on the longest-running series in prime-time television history when they cancelled "The Wonderful World of Disney" after more than 25 years on its early Sunday night schedule.
Also this day in 1980, most of The Beach Boys were on hand to help unveil their new star on the Hollywood Walk of Fame.
On this day in 1981, the album "Freeze Frame" by The J. Geils Band, their biggest-ever LP, was certified as a Gold Record.
On this day in 1984, CBS TV began airing the comedy detective series "Crazy Like a Fox," starring Jack Warden (pictured, left) and John Rubenstein.  It ran for 35 episodes over two seasons.
On this day in 1995, a bandleader who emulated the musical style of the late Glenn Miller with his post-World War II orchestra, Ralph Flanagan died at age 81.
On this day in 1996, actor Lew Ayres, who played Dr. Kildare on radio & in the movies, then guested on dramatic TV series for 35 years, died at the age of 88.
On this day in 1998, 64-yr old Johnny Moore, a longtime member of the R&B vocal group the Drifters, died enroute to hospital in London because he was having breathing problems.
Moore sang lead on the act's mid-'50s hit "Ruby Baby" and memorably stepped in after the sudden death of Rudy Lewis in 1964 to take the lead on the Drifter's last major pop hit, "Under The Boardwalk."
On this day in 1999, an intruder broke into former Beatle George Harrison's home outside London and stabbed George and his wife. Michael Abram was later found not guilty by reason of insanity.
Also on this day in 1999, one of three victims of a shooting three days earlier at a nightclub attended by Sean "Puffy" Combs, filed a $100 million lawsuit against the rapper, his Bad Boy Entertainment, and others. Julius Jones claimed he was "Shot, battered, and assaulted" as the result of an altercation allegedly involving Combs, Bad Boy rapper Jamal Barrow, and other employees of the label.
On this day in 2001, Nickelback went to No.1 on the Billboard singles chart with 'How To Remind Me'.
On this day in 2002, 
 singer Diana Ross was arrested in Tucson Ariz. on suspicion of drunken driving.  When asked to walk in a straight line she fell over, could not count to 30 or balance on one foot. Police said the singer was more than double the drink drive limit with a blood-alcohol reading of 0.20. The legal limit is .08.
On this day in 2004, clarinetist/swing-era bandleader Artie Shaw died of complications from diabetes at age 94.
On this day in 2005, legendary Seattle DJ Lan Roberts died after a decade-long fight with lung cancer, just 12 days after his 69th birthday. In the 1960's and '70's, he worked, two stretches each, at top 40 stations KOL and KJR.
On this day in 2006, R&B singer Brandy (real name Brandy Norwood) was involved in a four-car crash on the LA Freeway that left one woman dead.  The singer, alone in her car, failed to slow in time and struck the car ahead of her.   Brandy was never charged criminally, but civil litigation resulted in her payment of several million dollars to relatives of the woman killed.
Also in 2006, 8,500 people were on hand in Augusta GA for James Brown's funeral service. Speakers included Rev. Jesse Jackson and Michael Jackson. The Godfather of Soul had passed away five days earlier in Atlanta.
Still in 2006, Young Jeezy was at No.1 on the Billboard album chart with 'The Inspiration,' the rappers' fourth album.
On this day in 2008, Puddle Of Mudd performed "We Don't Have To Look Back Now," on ABC's One Life To Live. The band was on hand to help the fictional town of Llanview (a suburb of Philadelphia) celebrate the New Year.
On this day in 2009, Burton Cummings, lead singer of the Guess Who, was named an officer of the Order of Canada, one of the country's highest civilian honors.
Also in 2009, PBS telecast Patti Smith: Dream Of Life, a documentary about the "Godmother of Punk."  In the works since '96, the film aired on the singer's 63rd birthday
On this day in 2010, we lost two former group singers in their 60's. Nick Santo of the Capris, lost a 10-year battle with cancer at age 69.  Bobby Farrell of Boney M died of heart failure at age 61.
On this day in 2012, a rare copy of a Beatles LP, Please Please Me, signed by all four members, sold privately for the sum rejected at auction in Sussex a few weeks earlier, £12,000. The album was signed by John, Paul, George and Ringo after they used it as a drinks coaster during a card game in 1963.
On this day in 2013, founding guitarist/vocalist of the Climax Blues Band Pete Haycock died of an apparent heart attack at age 62.
Also in 2013, native American standup comedian and comedy writer Charlie Hill lost a year-long battle with lymphoma at age 62.  He had appeared repeatedly on The Tonight Show and Late Night with David Letterman, and was a writer on the ABC sitcom 'Roseanne.'
On this day in 2014, Toronto-born actor Beau Kazer, who played Brock Reynolds over a 30-year arc on the long-running CBS soap 'The Young and the Restless', died in his sleep at age 63.   He also played a doctor for a time on ABC's 'General Hospital.'
On this day in 2015, AC/DC was recognized for selling the most concert tickets during the year beating out Taylor Swift. However, Swift had a higher gross revenue – $250.4 million worldwide compared to $180 million for AC/DC, who landed at #2.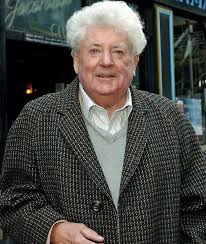 On this day in 2016, UK businessman & promoter Allan Williams, the Beatles' first manager and booking agent during the band's time in Hamburg, Germany in 1960, died at the age of 86.
Also in 2016, Pearl Jam donated $70,000 to Keith Baxter, a Hawaii man who saved frontman Eddie Vedder's life 15-years earlier after a sailboat capsized. The money helped pay Baxter's medical bills for a severe leg injury resulting from a boating mishap.
Today's Birthdays
Actor Russ Tamblyn (Twin Peaks 2017, Joan of Arcadia, Days of Our Lives, Twin Peaks 1990) is 88.
Singer Noel Paul Stookey of Peter, Paul and Mary is 85.
TV director James Burrows (Will & Grace, Cheers, Taxi) is 82.
Actor Fred Ward (Invasion Earth, Dice) is 80.
Actress Concetta Tomei (Providence, China Beach) is 77.
Singer Patti Smith is 76.
Musician Jeff Lynne is 75.
TV host Meredith Vieira (The M. Vieira Show, Daytime Millionaire, Today, The View) is 69.
Actress/singer Sheryl Lee Ralph (Instant Mom, It's A Living, Moesha) is 66.
Country singer Suzy Bogguss is 66.
Actress Patricia Kalembar (Sisters, thirty something, Law & Order:SVU) is 66.
Former "Today" show anchor Matt Lauer is 65.
Actress Ellen Sandweiss (Dangerous Women) is 64.
Actress-comedienne Tracey Ullman (Tracey Ullman's Show, State of the Union, Tracey Takes On) is 64.
Actress Kelli Maroney (Ryan's Hope) is 62.
TV/radio host Sean Hannity (Fox News Channel) is 61.
Actor George Newbern (Scandal, Justice League) is 58.
Actress Sophie Ward (Heartbeat) is 58.
Actress Akosua Busia (Late Starter) is 56.
Singer Jay Kay of Jamiroquai is 53.
Actress Meredith Monroe (Criminal Minds, Dawson's Creek) is 53.
Drummer Byron McMackin of Pennywise is 53.
Actor Daniel Sunjata (Graceland, Rescue Me) is 51.
Actor C.S. Lee (Dexter) is 51.
Actor Chris Vance (Transporter: the Series, Supergirl, Rizzoli & Isles, Prison Break) is 51.
Actor Jason Behr (Roswell, Dawson's Creek) is 49.
Actress Maureen Flannigan (7th Heaven, Out of This World) is 49.
Actress Lucy Punch (Ben & Kate, Doc Martin) is 45.
Former boxer/TV personality Laila Ali (All in with Laila Ali) is 45.
Rapper-actor Tyrese (Gibson) is 44.
Peace River Alta.-born TV host Jillian Harris (Love It or List It Vancouver, The Bachelor, The Bachelorette) is 43.
Actress Catherine Taber (The Loud House, Star Wars: The Clone Wars) is 43.
Actress Jazmyn Simon (Ballers) is 42.
Actress/voicist Eliza Dushku (Banshee, Hulk & the Agents of S.M.A.S.H., Dollhouse, Buffy the Vampire Slayer, Tru Calling) is 42.
Guitarist Tim Lopez of Plain White T's is 42.
Actress Kristen DeLuca (Youthful Daze) is 41.
Vancouver-born actress Kristin Kreuk (Burden of Truth, Beauty & the Beast, Chuck, Smallville, Edgemont) is 40.
Singer-guitarist Wesley Schultz of The Lumineers is 40.
Actor Ashley Zuckerman (Manhattan) is 39.
Actor Josh Sussman (Glee, Fish Hooks) is 39.
Actress Noley Thornton (Beverly Hills 90210) is 39.
Singer Andra Day is 37.
Actress Anna Wood (Falling Water, Reckless) is 36.
Actor Jeff Ward (Marvel's Agents of S.H.I.E.L.D, Channel Zero) is 36.
Singer/songwriter Ellie Goulding is 36.
Actress Faye Marsay (The White Queen) is 36.
Actress Caity Lotz (Legends of Tomorrow, Arrow, Mad Men) is 36.
TV personality/actress Jena Sims (Drafthouse Select) is 34.
Ladysmith BC-born singer Stef Lang is 34.
Guitarist Eric Steedly of LANCO is 32.
Drummer Jamie Follese of Hot Chelle Rae is 31.
Child actress/reality TV performer Nicolette Pierini (What Would You Do?, Made in Jersey) is 19.
Chart Toppers – Dec. 30
1947
How Soon – Carrol Lucal and Jack Owens
Civilization – Louis Prima
Serenade of the Bells – The Sammy Kaye Orchestra (vocal: Don Cornell)
I'll Hold You in My Heart (Till I Can Hold You in My Arms) – Eddy Arnold
1956
Singing the Blues – Guy Mitchell
A Rose and a Baby Ruth – George Hamilton IV
Garden of Eden – Joe Valino
Singing the Blues – Marty Robbins
1965
Over and Over – The Dave Clark Five
I Got You (I Feel Good) – James Brown
The Sounds of Silence – Simon & Garfunkel
Buckaroo – Buck Owens & The Buckaroos
1974
Angie Baby – Helen Reddy
Lucie in the Sky with Diamonds – Elton John
You're the First, The Last, My Everything – Barry White
What a Man, My Man Is – Lynn Anderson
1983
Say Say Say – Paul McCartney & Michael Jackson
Say It Isn't So – Daryl Hall-John Oates
Union of the Snake – Duran Duran
Houston (Means I'm One Day Closer to You) – Larry Gatlin & The Gatlin Brothers
1992
I Will Always Love You – Whitney Houston
Rump Shaker – Wreckx-N-Effect
In the Still of the Night (I'll Remember) – Boyz II Men
Don't Let Our Love Start Slippin' Away – Vince Gill
2001
How You Remind Me – Nickelback
Get The Party Started – Pink
Whenever, Wherever – Shakira
Where Were You (When the World Stopped Turning) – Alan Jackson
2010
Firework – Katy Perry
What's My Name? – Rihanna featuring Drake
Grenade – Bruno Mars
Why Wait – Rascal Flatts
Today in Broadcast History compiled by Ron Robinson