ON THIS DAY in 1885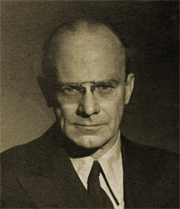 composer/critic/commentator   Deems Taylor was born in New York City. After becoming music critic for the New York World in 1921, he achieved an intellectual celebrity that had him appearing all over the radio dial, as first host of the Kraft Music Hall, as co-host of the first radio season of the Metropolitan Opera, as commentator on the Sunday New York Philharmonic broadcasts; as guest on such disparate radio shows as Information Please & Duffy's Tavern, and the Jackie Gleason TV Show. Taylor suffered a stroke & died July 3, 1966 at age 80.
On this day in 1901, orchestra leader Andre Kostelanetz was born in Russia.  Arriving in the US in 1922, he conducted concerts for radio, and in the 30s he was given his own weekly show on CBS, Andre Kostelanetz Presents. He was known for arranging and recording light classical music pieces for mass audiences, as well as orchestral versions of popular songs and Broadway show tunes. His numerous recordings garnered sales of over 50 million and became staples of Beautiful Music radio. He succumbed to pneumonia Jan. 13 1980 at age 78.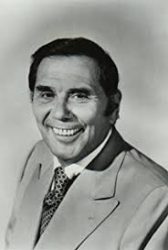 On this day in 1917, game show host/announcer Gene Rayburn was born in Christopher Illinois. He was half of the first two-man radio morning show team on WNEW New York (Rayburn & Finch), and broke into TV as announcer for Steve Allen on the original Tonight Show.  Besides Match Game, for which he is best remembered, he also hosted the TV games Make the Connection, Choose Up Sides, Dough Re Mi, and Tic Tac Dough. He died Nov 29, 1999 at age 81.
On this day in 1920, radio station WEAF in New York City, aired the first broadcast of a prize fight from ringside. The fight was broadcast from Madison Square Garden where Joe Lynch defeated Peter Herman to retain the bantamweight title.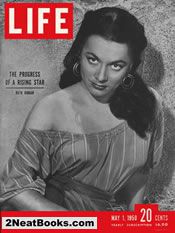 On this day in 1922,  actress Ruth Roman was born in Lynn Mass.  She had recurring roles on Knots Landing & The Long Hot Summer, as well as dozens of guest roles in episodic TV.  She died Sept. 9, 1999 at age 76.
Also this day in 1922, pioneer New York radio station WEAF once again proved to be the pillar of radio promotion. This time they broadcast radio's first double wedding ceremony. 4,000 spectators watched as the two couples exchanged vows at Grand Central Palace. The broadcast was made in conjunction with the American Radio Exposition. The couples each got $100; a hefty sum in 1922.
On this day in 1931, the first experimental TV broadcast from a transmitter atop the Empire State Building took place. The transmitter was put up by NBC on October 30, 1931.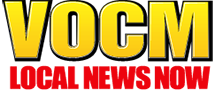 On this day in 1933, radio station VOCM St. John's was given an experimental broadcast license by the Newfoundland Post & Telegraph Department, 16 years before Newfoundland joined Canada as a province.
On this day in 1941, Jimmie Lunceford and his orchestra recorded "Blues in the Night" on Decca. The song became one of Lunceford's biggest hits. Between 1934 and 1946 Jimmy Lunceford had more hits (22) than any other black jazz band (except Duke Ellington and Cab Calloway).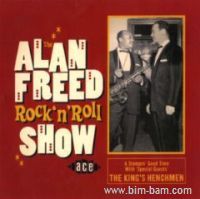 In 1955, this was the opening day of "Alan Freed's Rock 'n' Roll Holiday Jubilee" at the Academy of Music on East 14th Street in New York. The 12 days of shows featured the Bonnie Sisters, Count Basie, LaVern Baker, the Wrens, the Valentines, the Chuckies, Gloria Mann and the Cadillacs.
On this day in 1956, Billboard magazine announced that Elvis Presley had notched the amazing total of 17 chart hits during the year. Second on the list was Pat Boone, who managed to chart five hit songs.
On this day in 1957, the No. 1 Billboard Pop Hit was "April Love" by Pat Boone.
On this day in 1958, the Chipmunks were at the #1 position on the music charts. Alvin, Simon, and Theodore sang with David Seville. "The Chipmunk Song", the novelty tune that topped the charts for a month, is still a Christmas favorite today.
On this day in 1962, "Telstar" by the Tornados topped the charts and stayed there for 3 weeks.  It marked the first time a US #1 was waxed by a British act. The song took its name from the recently launched communications satellite.
On this day in 1964, Dean Martin recorded a future hit "Send Me the Pillow You Dream On," and a track that Reprise Records would not release for almost three years, "In the Chapel in the Moonlight."  In 1967 it would hit #1 on the Adult Contemporary chart.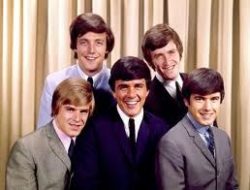 On this day in 1965, the No. 1 Billboard Pop Hit was "Over and Over" by the Dave Clark Five. The song was the group's only No. 1 hit. Watch HERE
On this day in 1968, The Vogues headlined CBS-TV's Ed Sullivan Show, singing "Turn Around, Look at Me" as part of a medley of their hits.  Patti Page and Mike Douglas sang Christmas favorites, while Flip Wilson, Stiller & Meara and the Muppets supplied the comedy.
Also this day in 1968, the UK's Eric Burdon and the Animals disbanded after one final concert in Newcastle.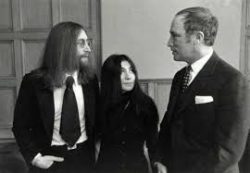 On this day in 1969, John Lennon and Yoko Ono were in Ottawa where they met for an hour with Canadian Prime Minister Pierre Trudeau.
On this day in 1972, one of the golden voices of big time radio Jimmy Wallington was stilled forever.  He was 65.   He had been announcer for dozens of network shows including Eddie Cantor, Fred Allen, Burns & Allen & Texaco Star Theater, and was the voice of radio's last major attempt to stave off the TV onslaught, NBC's The Big Show of the early 1950's.  He ended his career as an announcer with the Voice of America.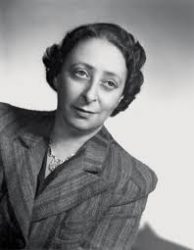 Also this day in 1972, Canadian folk singer Joni Mitchell was awarded a Gold Record for the album, "For the Roses," in which she started to explore jazz and other influences in earnest. One of the tracks was "You Turn Me on, I'm a Radio".
On this day in 1973, Irna Phillips, generally considered to be the creator of the radio & TV soap opera genre, died at age 72.  She produced seven TV soaps, and before that at least 5 for radio.
On this day in 1975, Mike and Gloria Stivic (Rob Reiner and Sally Struthers) had a baby on "All In the Family" on CBS-TV.
Also this day in 1975, Ike and Tina Turner were robbed of $86,000 when a suitcase was stolen containing concert receipts.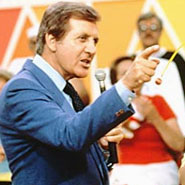 On this day in 1976, the last deal was made as production ended on the original  "Let's Make A Deal". TV's big dealer, Winnipeg's Monty Hall, gave away an estimated $35 million in prizes and over 20,000 kisses during the 3,200 shows. Jay Stewart was the announcer and Carol Merrill was the spokesmodel.
Also in 1976, the album "Live Bullet" by Bob Seger and the Silver Bullet Band's was certified to be a Gold Record.
On this day in 1978, Kenney Jones, of Faces, became the drummer for The Who. He replaced Keith Moon who had died in early September.
On this day in 1979, the first of three concerts to benefit the people of Kampuchea (formerly Cambodia) was held at London's Hammersmith Odeon Theatre. Performers included Paul McCartney, Elvis Costello, The Who, Rockpile and The Clash.
On this day in 1981, London was the scene of an auction of rock 'n' roll memorabilia where someone paid $2,000 for a letter of introduction written by Buddy Holly to Decca Records. John and Cynthia Lennon's marriage certificate went for $850, while an autographed program from the world premiere of The Beatles' movie "Help!" brought $2,100.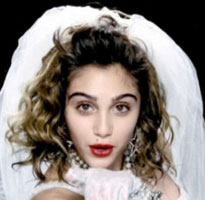 On this day in 1984, the No. 1 Billboad Pop Hit was "Like a Virgin" by Madonna. It stayed atop the charts for 6 weeks.  Billboard ranked the song the top single of 1984.
Also this day in 1984, CBS Records announced plans to release Mick Jagger's first solo album in February, 1985. The Rolling Stone went solo after a 20-year career with the self-proclaimed "greatest rock 'n' roll band in the world." The album: "She's the Boss".
On this day in 1987, Nikki Sixx from Motley Crue was pronounced 'dead on arrival' in an ambulance when his heart stopped beating for two minutes. Sixx was given two shots of adrenaline in his chest to revive him. Fellow band members had been prematurely informed of his death.
On this day in 1993,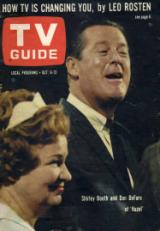 actor Don DeFore, perhaps best remembered as Shirley Booth's co-star (& employer) on the sitcom Hazel, died of cardiac arrest at age 76.
On this day in 1998, TV talk show hostess Virginia Graham suffered a fatal heart attack at age 86.
Also in 1998, actress Michelle Thomas of the TV sitcoms The Cosby Show and Family Matters. succumbed to stomach cancer at age 29.
On this day in 2000, SIRIUS Satellite Radio completed its satellite system.  But it would be more than a year before the service was introduced in the first four US states.
On this day in 2002, the legendary Clash guitarist, Joe Strummer, died of heart failure at age 50. In response to the passing, U2's Bono issued the following statement. "The Clash was the greatest Rock Band. They wrote the book for U2."
On this day in 2003, country singer Dave Dudley, famous for 'Six Days on the Road' and other hit trucker songs of the 60's and 70's, suffered a fatal heart attack at age 75.
On this day in 2005, Janet Jackson was number 1 on Google's list of the most-searched names of the year. For the second year in a row millions were looking for pictures from Ms. Jackson's infamous 'wardrobe malfunction' at the 2004 Super Bowl when her right breast was exposed.
On this day in 2006, songwriter Dennis Linde lost his battle with a rare lung disease at age 63. Linde wrote one of Elvis Presley's last major hits, 'Burning Love.' He also wrote 'Goodbye Earl' for the Dixie Chicks, and 'Callin' Baton Rouge' for Garth Brooks.
On this day in 2007, singer Joe Ames (upper left), who with younger brothers Ed, Vic & Gene formed the 1950's singing group The Ames Brothers, suffered a heart attack and died at age 86.
On this day in 2008, a cassette tape of a "drunk" John Lennon recording a cover version of a rock 'n' roll song, sold at auction in Los Angeles for $30,000. The six-minute recording, from the fall of 1973, is of Lennon performing Lloyd Price's Just Because.
On this day in 2009, the FBI released 333 pages of documents compiled between 1992 and 2005 concerning the late Michael Jackson. The declassified papers revealed that agents had investigated several death threats by obsessed fans, allegations of inappropriate activity between Jackson and an underage male, and fears that Michael may have been targetted by terrorists.
Also in 2009, Rolling Stones guitarist Ron Wood received an official warning from U.K. police for allegedly choking then-girlfriend, Ekaterina Ivanova, after a heated argument. Wood was relieved that he wasn't charged.
Still this day in 2009, Steven Tyler, the 61-year old frontman for Aerosmith, announced his entry into a treatment facility for a third time.  This visit is to treat his addiction to prescription painkillers.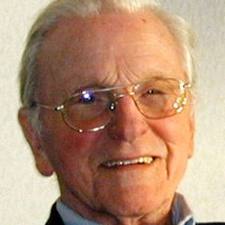 On this day in 2010, a Hall of Fame announcer from radio's golden era, Fred Foy passed away at age 89. While based at WXYZ Detroit he voiced the memorable intro to The Lone Ranger.
"A fiery horse with the speed of light, a cloud of dust and a hearty 'Hi-Yo Silver!' … The Lone Ranger!"
He also served as announcer and narrator on the Ranger's sister shows The Green Hornet & Challenge of the Yukon.  In the 60's he was the announcer on ABC Radio's syndicated anthology Theater Five, and in the 70's The Dick Cavett Show on ABC-TV.
Also this day in 2010, late night talk show host Conan O'Brien and actor Jack Black engaged in a guitar duel on O'Brien's TBS show. Conan cheated by miming solos performed behind a curtain by Slash.
On this day in 2012, funk singer Marva Whitney, nicknamed by collaborator James Brown "Soul Sister Number 1" when she toured with him in the late 60's, died from complications from pneumonia at age 68.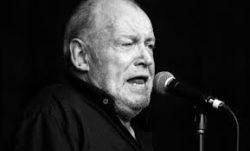 On this day in 2014, UK singer Joe Cocker,  best known for his cover of The Beatles' With A Little Help From My Friends, died after a long battle with lung cancer at age 70.  During his 40-year career he also scored the hits You Are So Beautiful and Up Where We Belong.
Also in 2014, the so-called 'father of the miniseries,' Brandon Stoddard, the former president of ABC Entertainment, who oversaw such landmark programming as Roots and The Winds of War, died following a long battle with cancer, at age 77.
On this day in 2017, in the wake of Disney's purchase of most of the 21st Century Fox assets the Wall Street Journal reported on the fears in Hollywood about the Fox TV network's commitment to entertainment programming and stability. Fox's ratings had slumped more than rivals' in recent years, and its executives would have to attempt a turnaround without its sister TV studio.
.
Today's birthdays
Actress Elizabeth Hubbard (As the World Turns, One Life to Live) is 89.
Actor Hector Elizondo (Last Man Standing, Monk, Chicago Hope) is 86.
Country singer Red Steagall is 84.
Former ABC TV news anchor Diane Sawyer (Good Morning America, 60 Minutes) is 77.
Guitarist Rick Nielsen of Cheap Trick is 74.
Winnipeg-born actor/voicist Jay Brazeau (Garage Sale Mystery TV Movies, 21 Jump Street, Cold Squad, Gadget & the Gadgetinis, Sabrina the Animated Series) is 69. 
Actress BernNadette Stanis (Good Times) is 69.
Actor Lenny von Dohlen (The Pretender, Twin Peaks) is 64.3
Rapper Luther Campbell is 63.
Country singer-guitarist Chuck Mead of BR549 is 62.
Actor Ralph Fiennes (A Dangerous Man: Lawrence After Arabia) is 60.
Actress Lauralee Bell (The Young and the Restless) is 54.
Actress Dina Meyer (Miss Match, Scoundrels, Beverly Hills 90210) is 54.
Country singer Lori McKenna is 54.
Toronto-born actor Pat Mastroianni (Degrassi High, Degrassi: the Next Generation) is 51. 
Actress Poorna Jagannathan (Gypsy) is 51.
Actress/voicist Traci Dinwiddie (Zombies VS. Ninjas: the Web Series) is 49.
Actress Heather Donahue (Taken, Curse of the Blair Witch) is 48.
Actor Omar J. Dorsey (Ray Donovan, Rake) is 47.
Actress/TV personality Mia Tyler (Celebrity Fit Club) is 44.
Actress Amanda Baker (All My Children) is 43.
Actor Darri Ingolfsson (Sequestered, Dexter, Last Resort) is 43.
Actor Chris Carmack (Nashville, Related, The O.C.) is 42.
Actor Harry Ford (Code Black) is 40.
Toronto-born actress Brooke Nevin (Scorpion, Cracked, Call Me Fitz, Breakout Kings) is 40.
Ontario-born actor Joe Dinicol (Arrow, Blackspot, Betas, The LA Complex) is 39.
Actor Greg Finley (The Secret Life of the American Teenager) is 38.
Actor D'Anthony Palms (Friday Night Lights) is 38.
Singer Jordin Sparks (American Idol) is 33.
Actress Gianna Simone (Hitting the Breaks) is 33.
Actor Logan Huffman (V) is 33.
Actor Ashton Moio (Alive in Denver, Twisted) is 31.
Singer/songwriter Meghan Trainor is 29.
Actress G. Hannelius (Dog with a Blog) is 24.
Chart Toppers – Dec. 22
1948
Buttons and Bows – Dinah Shore
On a Slow Boat to China – The Kay Kyser Orchestra (vocal: Harry Babbitt & Gloria Wood
White Christmas – Bing Crosby
One Has My Name (The Other Has My Heart) – Jimmy Wakely
1957
Jailhouse Rock – Elvis Presley
Jingle Bell Rock – Bobby Helms
At the Hop – Danny & The Juniors
My Special Angel – Bobby Helms
1966
Winchester Cathedral – The New Vaudeville Band
That's Life – Frank Sinatra
Born Free – Roger Williams
Somebody Likes Me – Eddy Arnold
1975
That's the Way (I Like It) – KC & The Sunshine Band
Let's Do It Again – The Staple Singers
Saturday Night – Bay City Rollers
Convoy – C.W. McCall
1984
Like a Virgin – Madonna
The Wild Boys – Duran Duran
Sea of Love – The Honeydrippers
Why Not Me – The Judds
1993
Again – Janet Jackson
All That She Wants – Ace of Base
Hero – Mariah Carey
I Don't Call Him Daddy – Doug Supernaw
2002
Jenny from the Block – Jennifer Lopez
Beautiful – Christina Aguilera
Lose Yourself – Eminem
Who's Your Daddy? – Toby Keith
2011
We Found Love – Rihanna featuring Calvin Harris
Sexy and I Know It – LMFAO
It Will Rain – Bruno Mars
We Owned the Night – Lady Antebellum
Today in Broadcast History compiled by Ron Robinson