Courtesy of Radio Ink
December 19, 2022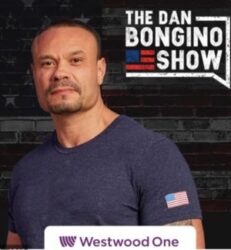 The Conservative host made the announcement on his nationally syndicated show Friday. Bongino said he's ending the show when his contract is up in 18 months. He's syndicated by Cumulus' Westwood One. Bongino said something else that was interesting.
Bongino told his audience that Cumulus approached him after Rush Limbaugh died and asked him if he wanted to move into the Noon to 3PM slot. Bongino said, at the time, he had no interest in trying to fill the conservative void left by Limbaugh for those three hours.
Bongino got into a very public fight with Cumulus during COVID over the company's vaccine policy.
Bongino says after he quits radio his podcast will continue. He also works for Fox Television