Today is Mel Cooper's 90th Birthday. Happy Birthday Mr. Cooper, and congratulations on a great radio career…
ON THIS DAY in 1889
actor Ray Collins was born in Sacramento.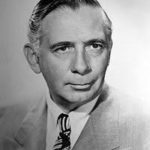 Although best remembered as Lt. Tragg in 86 episodes of TV's Perry Mason, he was a prominent member of Orson Welles Mercury Players beginning in radio. He played 3 roles in CBS Radio's legendary 1938 War of the Worlds. For several seasons he played Commissioner Weston on Mutual Radio's The Shadow. He died of emphysema July 11 1965 at age 75.
On this day in 1910, actress Jill Summers was born in England. She was seen on this side of the Atlantic as Phyllis Pearce on TV's Coronation Street. She died of kidney failure January 11 1997 at age 86.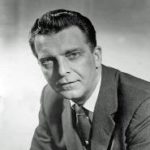 On this day in 1911, Chet (Chester Robert) Huntley was born in Cardwell Montana. His radio career began at KIRO Seattle & continued in radio newsrooms in Spokane & Portland, before joining first CBS Radio in Los Angeles, then ABC, as well as narrating Movietone Newsreels. He was viewed as "another Ed Murrow" when he was hired by NBC Radio. After teaming successfully with David Brinkley to cover the 1956 political conventions on television, the pair were assigned to co-anchor the NBC-TV Nightly News for the next 14 years as The Huntley-Brinkley Report. He succumbed to lung cancer March 20 1975 at the age of 63. "Good night Chet .. Good night David ..And Good night for NBC News."
On this day in 1913, pianist, composer, conductor, and arranger Morton Gould was born at Richmond Hill NY. In the 1930's & 40's he was musical director for national programs originating at WOR Mutual, and CBS Radio. He moved on to composing Broadway & Hollywood film scores, winning a Grammy & Pulitzer Award along the way. Gould died Feb 21, 1996 at age 82.
On this day in 1914, actress/singer Dorothy Lamour was born in New Orleans. In the early 30's she had her own quarter-hour NBC radio show out of Chicago, and in the late 40's she was singing hostess of NBC's weekly Sealtest Variety Theatre from Hollywood. Besides her movie career, which included the "Road" series with Bob Hope & Bing Crosby, she made guest appearances on numerous TV series, including Damon Runyon Theatre, the Steve Allen Show, Burke's Law, I Spy, Name of the Game, Marcus Welby MD, Hart to Hart, & Murder She Wrote. She died of a heart attack Sep 22, 1996 at age 81.
On this day in 1927, for the first time Nashville radio announcer George Hay introduced the "WSM Barn Dance" as "The Grand Ole Opry". The show's title may have changed but it remained the home of country music.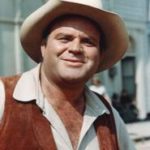 On this day in 1928, actor Dan Blocker was born in Bowie County Texas. He is fondly remembered as Hoss Cartwright in 376 episodes of Bonanza on NBC-TV. He suffered a pulmonary embolism and died May 13, 1972 at just 43.
On this day in 1928, classically-trained stage/film/TV actor John Colicos was born in Toronto. In 1975 he played the role of CPR President Van Horne in the CBC production of Pierre Berton's National Dream. On US TV he is known as Battlestar Galactica's Count Baltar, General Hospital's madman freezeman Mikkos Cassadine, and as Klingon Commander Kor in Star Trek: Deep Space Nine. He died March 6 2000 at 71, after a series of heart attacks.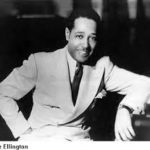 On this day in 1930, Duke Ellington and his orchestra recorded the haunting "Mood Indigo" on Victor Records. It became one of the Duke's most famous standards.
On this day in 1949, 21-year old Fats Domino recorded his first sides for Imperial Records. The legend from New Orleans recorded "The Fat Man", one of the earliest rock and roll records. The title also turned into Domino's nickname and stayed with him through his years of success.
On this day in 1953, KOMO TV channel 4 in Seattle began broadcasting as the city's second TV station.
On this day in 1955, "The Big Surprise" on NBC-TV awarded the largest amount of money given away on television to that time. Mrs. Ethel Park Richardson of Los Angeles may have needed an armored truck to get home safely with her $100,000 in cash.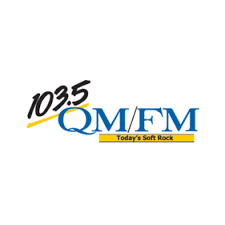 On this day in 1959, CHQM AM1320 signed on the air in Vancouver at 5 pm. Bill Bellman, the host and founder introduced the listeners to the new station. Phil Moore's "Misty Moon" was used as the opening theme. The station has now been rebranded as The Move, a foolish move at that. 
Also this day in 1959, the four men of The Platters singing group were acquitted in Cincinnati on charges of aiding and abetting prostitution, lewdness and assignation. Despite the acquittal the scandal severely damaged the group's career.
Still in 1959, CBS aired the TV music special, "Tonight With Belafonte," starring singer and social activist Harry Belafonte, with folksinger and fellow activist Odettaas guest.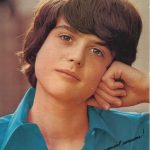 On this day in 1963, one day after his 6th birthday Donny Osmond made his debut, singing with his brothers "The Osmonds" on NBC-TV's "Andy Williams Show."
Also in 1963, Walter Cronkite introduced a feature story on the CBS Evening News about The Beatles, the latest British pop music sensations. The report had originally been slated for November 22 but was preempted due to the assassination of President Kennedy that day.
On this day in 1965, the Grateful Dead performed for just the 2nd time under that banner, to help open the Fillmore Auditorium in San Francisco. The 'Dead' had made their debut just 6 days earlier in San Jose.
That same date in 1965, Bob Dylan appeared at the Community Concourse in San Diego.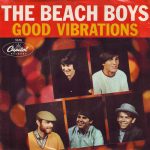 On this day in 1966, the Beach Boys made a one-week stop at the top of the "Billboard" Hot 100 as "Good Vibrations" made it to #1. It was the third #1 hit for the group, after "I Get Around" and "Help Me, Rhonda".
On this day in 1967, Otis Redding and four members of the Bar-Kays (Otis' backup group) were killed in the crash of a private plane near Madison, Wisconsin. Redding was 26 years old. He came along at a time when black rhythm-and-blues artists were making inroads into the Top-40. But it was not until after his death that one of his records made the top of the charts. "(Sittin' On) The Dock of the Bay" was a number-one hit in early 1968, selling four-million copies in five months.
Also in 1967, The Byrds played the first of an 8 night gig at the Whisky-a-go-go in Hollywood.
Still this day in 1967, the Steve Miller Blues Band signed with Capitol Records for an unheard of $750,000. At the urging of the label the group dropped the "Blues" from their name.
On this day in 1968, John Lennon made his first solo TV appearance, singing "Yer Blues."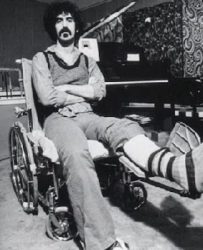 On this day in 1971, Frank Zappa was pushed from the stage of London's Rainbow Theatre by the jealous boyfriend of a Zappa fan. Zappa spent more than six months in a wheelchair recovering from the broken leg and ankle and fractured skull suffered in his fall into the orchestra pit.
On this day in 1972, the No. 1 Billboard Pop Hit was "Me and Mrs. Jones" by Billy Paul.
On this day in 1973, the Charlie Rich #1 country and pop single "The Most Beautiful Girl" was awarded Gold Record certification.
On this day in 1974, supporting actor Paul Richards died of cancer at age 50. He had played Dr. Thompson on 2 TV shows (Ben Casey, Breaking Point) and was repeatedly cast in other series like Dragnet, Mod Squad, Lawless Years, Bonanza, Bat Masterson & Zane Grey Theatre.
On this day in 1976, Vancouver sportscaster and newspaperman Duke McLeod died at age 66. In the 1940's he had been prominent in radio playbyplay broadcasts of hockey, baseball and lacrosse games.
Also this day in 1976, Capitol records released the Paul McCartney "live" 3-disc album, "Wings Over America," compiled from all of the band's US concerts that spring.
On this day in 1979, the single "Ladies Night" by Kool & the Gang received Gold Record certification. And Michael Jackson's album "Off the Wall" was certified Platinum.
On this day in 1980, two days after his assassination the body of John Lennon was cremated at the Fercliff Mortuary in Hartsdale, New York. The ashes were handed to Yoko Ono who took them back to their apartment in The Dakota.
On this day in 1982, Freeman Gosden, the white radio actor (and situation comedy pioneer) who portrayed the black characters "Amos" & the "Kingfish" during the 30-year radio run of "Amos 'n' Andy", died of congestive heart failure at age 83. ( pictured left, with longtime partner Charles Correll)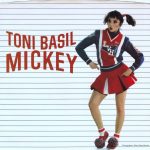 Also this day in 1982, the No. 1 Billboard Pop Hit was "Mickey" by Toni Basil. She was an actress and choreographer whose film credits include "Village of the Giants," "Head" and "American Grafitti."
On this day in 1983, Canadian broadcast visionary Spence Caldwell was killed at age 74, when his car collided with a truck near his Ontario home. He was instrumental in the history of Vancouver's CKWX when he introduced original owner Sparks Holsted to Harold Carson of Taylor, Pearson & Carson. And later he was co-founder of CTV, Canada's most successful TV network.
Also this day in 1983, Paul McCartney and Michael Jackson started a six week run at No.1 on the Billboard singles chart with 'Say Say Say'.
On this day in 1985, Cory Wells and Danny Hutton of Three Dog Night fired the group's third vocalist, Chuck Negron, after he relapsed back into his heroin habit. Negron finally kicked his addiction six years later and resumed touring as a solo performer.
On this day in 1988, rocker Bill Harris of The Clovers lost his battle with pancreatic cancer at age 63.
Also this day in 1988, actor Richard Castellano died at age 55 due to a heart attack. He specialized in playing mob figures, not only in The Godfather, but also on TV's Honor Thy Father, The Gangster Chronicles, Joe & Sons, etc.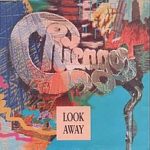 Still in 1988, Chicago's "Look Away" was the #1 single in the U.S.
On this day in 1990, Janet Jackson was the big winner at the first Billboard Music Awards, taking home trophies in eight categories. Other multiple winners were New Kids on the Block, Randy Travis, Clint Black and Phil Collins.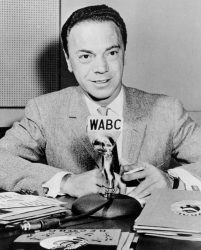 On this day in 1991, Alan Freed, the disc jockey credited with giving "Rock and Roll" its name, but who was indelibly tarnished in the payola scandal, was posthumously awarded a star on the Hollywood Walk of Fame. (Freed had died Jan 20, 1965.)
On this day in 1994, Kenny G's "Miracles: The Holiday Album" was number one in the U.S. It became the best selling Christmas album in history, selling well over 8 million albums as of last count.
Also this day in 1994, the 100th episode of "Baywatch" aired.
On this day in 1995, the 450-pound rapper, Darren Robinson, former member of the gold-selling trio the Fat Boys, passed away unexpectedly at age 28 while entertaining friends at his home.
On this day in 1996, country music star Faron Young, despondent over his failing health, committed suicide with a .38 pistol at age 64. His biggest hit, "Hello Walls", crossed over as a #12 pop hit in 1961.
Also this day in 1996, 71-yr-old Mel Torme, who suffered a stroke in August but had been resting at home in Beverly Hills, returned to the hospital so doctors could monitor his respiratory problems and run tests. Mel lived another 2-and-a-half years.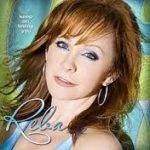 Still in 1996, country star Reba McEntire resumed her touring schedule in San Jose after missing several dates due to a minor skiing injury. McEntire underwent knee surgery after she fell while skiing in Utah.
On this day in 1997, bassist Nikki Sixx and drummer Tommy Lee of Motley Crue were arrested for allegedly knocking over a security guard at a concert in Phoenix.
On this day in 1998, songwriter Buddy Feyne, who put lyrics to many of the big band instrumentals of the 1930s and 40s including "Tuxedo Junction" and "Jersey Bounce," died in Los Angeles at age 86.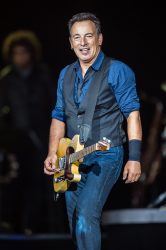 Also in 1998, Bruce Springsteen won a 2 1/2-year legal battle over Britain's Masquerade Music, which had been seeking to release an album of previously unreleased songs from 26 years earlier, at the start of Sprinsteen's career. 'The Boss' was also awarded £500,000 in court costs.
Again, on this day in 1998, Alanis Morissette, Radiohead, Jimmy Page & Robert Plant, Peter Gabriel, Tracy Chapman, Asian Dub Foundation, Youssou N'Dour, and Shania Twain were part of the superstar lineup that performed at the Amnesty International Concert for Human Rights Defenders at Bercy Stadium in Paris.
On this day in 1999, comedic actress Shirley Hemphill, best known for her role in TV's What's Happening!, died due to kidney failure at age 52.
Also this day in 1999, Rick Danko, bassist and singer for the acclaimed rock act 'The Band,' suffered drug-related heart failure and died at his home in Woodstock, N.Y. The Ontario-born musician would have celebrated his 57th birthday on December 29.
Still on this day in 1999, a Vancouver judge ruled pop star Sarah McLachlan did not have to share songwriting credits or royalties from her first album with a Vancouver musician.
On this day in 2000, B-movie actress Marie Windsor died one day before her 81st birthday. She was frequently seen in supporting roles on TV, repeatedly in series such as General Hospital, Lou Grant, Supercarrier, Perry Mason, the Charles Farrell Show & Rawhide.
On this day in 2002, British TV director Ian McNaughton passed away at age 76. He is credited with working tirelessly as the director of most of the "Monty Python's Flying Circus" episodes to keep the show afloat, despite extreme skepticism on the part of BBC executives about the show's chances for success.
On this day in 2003, at the Billboard Music Awards in Las Vegas, Audioslave captured Modern Rock Artist of the Year and Rock Artist of the Year. Evanescencetook New Group Artist of the Year and Soundtrack Single of the Year (for "Bring Me to Life").
Also in 2003, Bobby Brown was charged with domestic battery three days after allegedly hitting his wife Whitney Houston. It was only one of numerous violence charges Brown has faced over time.
On this day in 2004, an RCA microphone used by radio station KWKH for the historic Elvis Presley appearances at the Louisiana Hayride was sold for $37,500. The microphone was one of three used during 50 performances by Elvis for the Shreveport radio show from 1954 to '56.
On this day in 2005, actor-comedian Richard Pryor suffered a fatal heart attack at age 65. His TV credits were many, including Pryor's Place, Toast of the Town, Sanford & Son, Live in Concert, Sat. Night Live & the Tonight Show.
On this day in 2007, Led Zeppelin performed their first full concert in nearly two decades — in London, before 20,000 fans, as the headliners of a tribute concert for the late Atlantic Records co-founder Ahmet Ertegun. The three surviving members, vocalist Robert Plant, guitarist Jimmy Page and bassist-keyboardist John Paul Jones, were joined by the late John Bonham's son Jason on drums.
On this day in 2008, DMX was back behind bars in Miami after he was arrested for allegedly missing a drug-and-animal-cruelty-related court appearance in Phoenix, Arizona.
On this day in 2009, a 1932 Mickey Mouse Christmas card sent to a Chicago resident and signed by the iconic Walt Disney himself, sold for $13,987 when it went up for auction.
Also in 2009, in an interview with Britain's Q magazine, Paul McCartney responded to a question about his failed marriage to Heather Mills. Was it the worst mistake of his life? He replied that it had to be "the prime contender." The divorce settlement cost Paul $38.9 million, plus continuing support payments for the couple's daughter Beatrice.
On this day in 2010, in New York, Bob Dylan's original hand-written lyrics to 1963"s "The Times They Are A-Changin" were sold to a hedge-fund manager at a Sotheby's auction for $422,500.
On this day in 2013, jazz guitarist, composer and arranger Jim Hall, who played in Merv Griffin's TV orchestra, and recorded with George Shearing and Izaak Perlman, died in his sleep at age 83.On this day in 2014, Stevie Ray Vaughan and Double Trouble topped the public poll for induction into the 2015 class of the Rock And Roll Hall Of Fame. They got 18 million votes, one-third of the total votes cast. They were inducted..
On this day in 2015, the late Janis Joplin's psychedelic Porsche sold for $1.76 million at RM Sotheby's "Driven By Disruption" car auction in New York. Joplin bought the car secondhand in '68.
.Also in 2015, funeral services were held for former Stone Temple Pilots/Velvet Revolver singer Scott Weiland at the Hollywood Forever Cemetery in L.A. Weiland died in his sleep a week earlier.
On this day in 2016, longtime Winnipeg morning man Bob Washington (CKRC), the voice of the K-Tel TV commercials, who also worked in radio in Moose Jaw, Saskatoon and Montreal before retiring to Vancouver, died of cancer at age 82.
Also in 2016, folksy liberal talk radio host Allan Prell, who will be remembered by listeners of WBAL Baltimore (17 years), KIRO Seattle, KLAC Los Angeles, WTOP Washington etc. died after abdominal surgery at age 79.
Still in 2016, singer George Mantalis, a founding member of and the tenor with the hitmaking Four Coins quartet, succumbed to lung cancer at age 81.
On this day in 2018, some CBS directors were reported to be concerned that recent leaks from the investigation into alleged sexual misconduct by former CEO Les Moonves could result in legal exposure for the company or people found to have failed to prevent the disclosures.
Also in 2018, Queen's "Bohemian Rhapsody" was annointed the most-streamed song from the 20th Century with more than 1.6 billion global streams.
Today's Birthdays
Newfoundland-born former C-FAX Radio (Victoria) owner Mel Cooper is 90.
Actress Fionnula Flanagan (Defiance, Lost, Brotherhood, To Have & To Hold, Rich Man, Poor Man) is 81.
Pop singer Chad Stuart (Chad and Jeremy) is 81.
Rhythm-and-blues singer Ralph Tavares is 81.
Actress Tisha Sterling (The Ann Sothern Show, Donna Reed Show, Batman) is 78.
Actress-singer Gloria Loring (Days of Our Lives) is 76.
Pop-funk musician Walter "Clyde" Orange (The Commodores) is 76.
Rhythm-and-blues singer Jessica Cleaves (Friends of Distinction) is 75.
Country singer Johnny Rodriguez is 71.
Actress Susan Dey (LA Law, Emerald Point NAS, Partridge Family) is 70.
Actress Kristine DeBell The Young & the Restless) is 69.
Jazz musician Paul Hardcastle is 65.
Actor John J. York (General Hospital, All My Children, Werewolf) is 64.
British actor-director Kenneth Branagh (Warm Springs) is 62.
Actress Nia Peeples (Walker Texas Ranger, The Young & the Restless, Fame) is 61.
TV chef Bobby Flay is 58.
Rock singer-musician J Mascis (Dinosaur Jr.)is 57.
Actor Stephen Billington (Coronation Street) is 53.
Country singer Kevin Sharp is 52.
Rock musician Scot Alexander (Dishwalla) is 51.
Ontario-born reporter for NBC News Andrea Canning (Dateline) is 50.
Actress Arden Myrin (MADtv, Working) is 49.
Drummer Meg White (White Stripes member) is 48.
Montreal-born actress/voicist Emmanuelle Chriqui (Murder in the First, Cleaners, Entourage, Thundercats, Vampire Princess Miyu) is 47.
Rapper Kuniva of D12 is 47.
Actor Gavin Houston (Guiding Light, The Haves & the Have Nots) is 45.
Actress Summer Phoenix (Wasted) is 44.
Actor Alano Miller (Underground, Jane the Virgin) is 43.
Violinist Sarah Chang is 42.
Bassist Noah Harmon of Airborne Toxic Event is 41.
Actor Patrick John Flueger (Chicago PD, The 4400) is 39.
TV personality/actress Raven-Symone (The View, Hangin' with Mr. Cooper, That's So Raven, The Cosby Show) is 37.
Country singer Meghan Linsey is 37.
Singer/actress Teyana Taylor (Star, Hit the Floor) is 32.
Vancouver-born actress Melissa Roxburgh (Supernatural: Bloodlines, Rita) is 30.
Actress Alicia von Rittberg (Genius) is 29.
Toronto-born actress Conner Dwelly (Girlfriend'a Guide to Divorce) is 24
.
Chart Toppers .. Dec. 10th
1945
It's Been a Long, Long Time – The Harry James Orchestra (vocal Kitty Kallen)
That's for Me – Dick Haymes
It Might as Well Be Spring – The Sammy Kaye Orchestra (vocal: Billy Willims)
It's Been So Long Darling – Ernest Tubb
1954
Mr. Sandman – The Chordettes
Count Your Blessings – Eddie Fisher
Dim Dim the Lights (I Want Some Atmosphere) – Bill Haley & His Comets
More and More – Webb Pierce
1963
Dominique – The Singing Nun
Everybody – Tommy Roe
Louie Louie – The Kingsmen
Love's Gonna Live Here – Buck Owens
1972
I Am Woman – Helen Reddy
If You Don't Know Me by Now – Harold Melvin & The Bluenotes
You Ought to Be with Me – Al Green
Got the All Overs for You (All Over Me) – Freddie Hart & The Heartbeats
1981
Physical – Olivia Newton-John
Waiting for a Girl Like You – Foreigner
Every Little Thing She Does is Magic – The Police
Bet Your Heart on Me – Johnny Lee
1990
Because I Love You (The Postman Song) – Stevie B
From a Distance – Bette Midler
Justify My Love – Madonna
I've Come to Expect It from You – George Strait
1999
Heartbreaker – Mariah Carey featuring Jay-Z
Waiting for Tonight – Jennifer Lopez
(You Drive Me) Crazy – Britney Spears
When I Said I Do – Clint Black (featuring Lisa Hartman Black)
2008
Hot N Cold – Katy Perry
Live Your Life – T.I. featuring Rihanna
I'm Yours – Jason Mraz
Chicken Fried – Zac Brown Band
Today in Broadcast History compiled by Ron Robinson