ON THIS DAY in 1899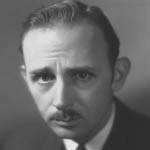 actor John Qualen was born in Vancouver BC.   His family moved to California where he became one of the best and most familiar character actors of the first five decades of sound films, though few who knew his face also knew his name. His 23 year (nearly 100 appearance) TV career included repeated roles on The Odd Couple, Mister Ed, Alfred Hitchcock Presents, Yancy Derringer etc.  Qualen died of heart failure Sept. 12 1989 at age 89.
On this day in 1905, Frank Faylen was born in St Louis.  This character actor specialized in average-guy parts and could be equally effective in sympathetic or unlikeable roles.  He got plaudits for his work in the bigscreen's Lost Weekend & It's a Wonderful Life, but is best remembered as Dwayne Hickman's dad on TV's Life & Loves of Dobie Gillis, and Ted Bessell's father on That Girl.  Faylen died of pneumonia Aug. 2 1985 at age 82.
On this day in 1911,   Lee J. Cobb, one of the premier character actors in American film for three decades in the post-World War II period, was born Leo Jacoby in New York City.  His TV credits include repeated spots on The Virginian & The Young Lawyers, as well as a TV movie of Death of a Salesman, for which he was nominated for an Emmy.  He died after a heart attack Feb. 11 1976 at age 64.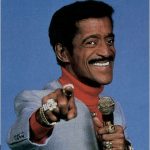 On this day in 1925, entertainer Sammy Davis Jr. was born in Harlem. He was known as someone who could do it all–sing, dance, play instruments, act, & do stand-up.  His record hits include the best-selling Candy Man, plus What Kind of Fool Am I, Hey There, Something's Gotta Give, That Old Black Magic, Mr. Wonderful, & Too Close for Comfort.  A heavy smoker he succumbed to throat cancer May 16, 1990 at age 64.
Also this day in 1925, Grammy-winning jazz organist Jimmy Smith, also known as The Incredible Jimmy Smith, was born in Norristown, Pennsylvania. His Hammond B-3 electric organ performances helped popularize the instrument. In the sixties and seventies he helped create the jazz style known as 'funk' or 'soul jazz'. He died February 8, 2005 at age 79.
On this day in 1930, Maximilian Schell was born in Austria.  He was the most successful German-speaking actor in English-language films of the post-war era.  His slim TV resume includes the series Wiseguy, plus important roles in The Thorn Birds, Playhouse 90, Alcoa Theatre, & other early TV live dramas.  He died of pneumonia Feb. 1 2014 at age 83.
On this day in 1933, actor/comedian Flip (Clerow) Wilson was born in Jersey City.
He won an Emmy for writing on his own Flip Wilson Show.  As well as many guest appearances on the likes of Laugh In & the Tonight Show, he starred in a second series, Charlie & Company.  Famous for creating the outlandish charcter Geraldine. He was a host for the 1984 revival of People Are Funny.  Flip succumbed to liver cancer Nov 25, 1998 at age 64.
On this day in 1940, the first NFL championship game heard nationally was broadcast by sportscaster Red Barber on the Mutual radio network. The Bears beat the Redskins, 73-0, in the most one-sided NFL final ever.
On this day in 1941, US President Franklin D. Roosevelt delivered his "Date that will live in infamy" speech, referring to the Japanese attack on Pearl Harbor the previous day. The address, to a Joint Session of Congress, was carried by radio around the world. Within an hour Congress passed a formal declaration of war, bringing the U.S.at last into World War II.
Also thi day in 1941, Ray Eberle and The Modernaires teamed with the Glenn Miller Orchestra to record "Moonlight Cocktail" on Bluebird Records. By the following April, the song was a solid hit.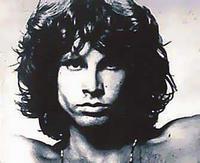 On this day in 1943, rocker Jim (James Douglas) Morrison was born in Melbourne Fla.
He was the lead singer and lyricist of the popular rock band The Doors, and is considered to be one of the most charismatic frontmen in the history of rock music.  He died at just 27 in Paris under mysterious circumstances July 3, 1971.  He was found dead in a bathtub.
On this day in 1945, Montreal radio station CJAD signed on at 800KHz, quickly becoming the city's English language leader.The call letters come from the initials of founding owner J. Arthur Dupont.
This day in 1952 saw TV's first acknowledgement of pregnancy when Lucy Ricardo (Lucille Ball) announced she was expecting on CBS-TV's "I Love Lucy."
On this day in 1953,  the comedian famous for screaming in his act, and his raunchy content, Sam Kinison was born in Yakima Washington.  His breakthrough came with David Letterman in 1985, and some of his wildest (and most ingenious) public appearances happened on the Howard Stern radio show.  He died in an MVA near Needles Calif. April 10 1992.  Kinison was only 38.
On this day in 1956, eleven-year-old Brenda Lee released her first single, "I'm Gonna Lasso Santa Claus."
On this day in 1957, The Platters appeared on CBS-TV's Ed Sullivan Show to sing two numbers, one of which was their first hit from two years previous, "Only You."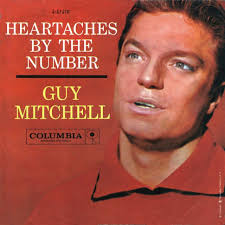 On this day in 1959, the No. 1 Billboard Pop Hit was "Heartaches by the Number," by Guy Mitchell.
On this day in 1960, Henry Mancini and his Orchestra recorded "Moon River," written by Mancini with lyrics by Johnny Mercer, which would win the "best song"  Oscar the following year.  Mancini had kept the melody within a limited range for Audrey Hepburn to sing in the movie "Breakfast At Tiffany's."
Also in 1960, Fabian visited Elvis Presley at Graceland and lent him his pants when Elvis ripped his pants, while demonstrating karate.
On this day in 1961, the Beach Boys' first record, 'Surfin', was released on the Candix label. It became a local hit in Los Angeles but only made it to #75 nationally. The surfin' music craze didn't take hold across America for another year.
On this day in 1962, New York disc jockey Alan Freed admitted to his payola trial that he'd taken cash from record labels to play their songs on the air. With his reputation in tatters he was fined $300 and put on probation for six months,
On this day in 1963, 19-year-old Frank Sinatra Jr. was kidnapped in Lake Tahoe, Nevada. He was released three days later after Frank Sr. paid a $240,000 ransom with no questions asked. Within the following three months three men had been caught, tried and sentenced to lengthy prison time.
On this day in 1966, working at the Abbey Road Studios in London, Paul McCartney overdubbed his lead vocal for 'When I'm Sixty-Four'. Then The Beatles set about remaking a new John Lennon song 'Strawberry Fields Forever.'
On this day in 1967, the Beatles "Magical Mystery Tour" album was released in the UK.
Also in 1967, singer John Mills, Sr, who joined the Mills Brothers vocal group in 1936 after the death of his son John Jr., died at age 85.
On this day in 1968, singer and guitarist Graham Nash left The Hollies and started work with David Crosby and Stephen Stills.  The three went on to form Crosby Stills and Nash.
On this day in 1969, Jimi Hendrix was testifying at his trial for possession of hashish and heroin in the Ontario Supreme Court in Toronto.  Hendrix claimed that he had now "outgrown" drugs, and the starstruck jury found him not guilty after just eight hours of deliberation.
Also this day in 1969, the following self-analysis from Mick Jagger got much attention.  'I don't really like singing very much, I enjoy playing the guitar more than I enjoy singing and I can't play the guitar either'.
On this day in 1972, longtime CJOR and CKWX broadcaster Dorwin Baird died at age 56. 
Also in 1972, Carly Simon's third album, "No Secrets," received certification as a Gold Record.
On this day in 1976, The Eagles released their "Hotel California" album.  It would spend eight weeks at number one on the Billboard album chart and sell more than 14 million copies in the U-S.
Also this day in 1976, singer John Denver was the guest star on the Carpenters' ABC-TV special.
On this day in 1979, the song "Babe" by Styx topped the charts and stayed there for 2 weeks. It was the group's only #1 hit.
On this day in 1980, John Lennon was shot dead outside his New York City home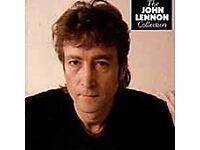 by Mark David Chapman. His biggest solo hit was "(Just Like) Starting Over," released the month before his death and which became a million-selling No. 1 song. As part of the Beatles Lennon was inducted into the Rock and Roll Hall of Fame in 1988. He was awarded a Lifetime Achievement Grammy posthumously in 1991.
Also this day in 1980, the U S "Bravo" network debuted on cable TV.
On this day in 1981, blues harmonica stylist Walter "Shakey" Horton (often called "Big Walter") died at age 63.
On this day in 1982, the Federal Communications Commission approved the move of WOR-TV, Channel 9 in New York City to lovely Secaucus, New Jersey. The move, complete with new call letters WWOR, gave the Garden State its first VHF television station … and a superstation at that!
Also this day in 1982, country star Marty Robbins,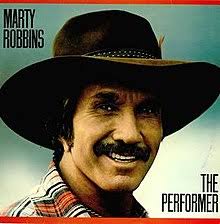 who was one of the first artists to crossover to pop stardom (A White Sport Coat), died of heart failure at age 57.
On this day in 1983, cowboy & actor Slim Pickens  died after brain surgery at age 64.  He got his screen name when he as was told as a youth that working in the rodeo would be "slim pickin's."  Besides his notable big screen roles he had repeated credits in the TV series The Wide Country, Nashville Palace, Filthy Rich, Gunsmoke, Bonanza & Disneyland.
On this day in 1984, actor/director Luther Adler died at age 81.  While most of his work was on Broadway, he found time to appear repeatedly in early live TV like Playhouse 90, and film series Hawaii 5-0, 77 Sunset Strip, & The Untouchables, plus dozens of guest spots.
Also this day in 1984, ex-Beatle Ringo Starr was guest host on NBC-TV's Saturday Night Live.
Again in 1984, 
 Springhill, Nova Scotia's Anne Murray had a Billboard #1 hit with Nobody Loves Me Like You Do, a song she sang with Dave Loggins.
On this day in 1986, the 100th episode of "Newhart" aired on CBS.
Also this day in 1986, Santa Claus was really TV's Ed McMahon (at least at the White House). Johnny Carson's straight man arrived in D.C. for a Christmas bash. He and First Lady Nancy Reagan exchanged kisses and, according to Ed, "She gave me a kiss, and I gave her a Hershey."  Always the pitchman, that McMahon guy. (At least it wasn't Alpo … or Budweiser.)
On this day in 1988, actress Anne Seymour died while still accepting roles at age 79.  She was the 7th generation of an acting family, and left her mark on dozens of TV series, including repeated appearances on Robert Montgomery Presents, Studio One, Follow Your Heart, Empire, the Tim Conway Show, Another World, and General Hospital..
On this day in 1990, Stevie B's "Because I Love You (The Postman Song)" reached No. 1 on Billboard's Hot 100, a position it held for four weeks. Billboard ranked it the top song of 1990.
Also this day in 1990, "Wiseguy"  aired for the last time on CBS. Much of the four-year series had been filmed in Vancouver.
On this day in 1991, jazz trumpeter Buck Clayton, best knpwn for his years with Count Basie, died of natural causes in Manhattan at age 80.
Also this day in 1991, actor Gregory Peck and country legend Roy Acuff were honored at the Kennedy Center Honors. Acuff was the first country artist to receive this prestigious attention.
On this day in 1992, NBC announced that "Cheers" would go off the air the following May.
On this day in 1995, the surviving members of the Grateful Dead announced they were disbanding. Jerry Garcia's, the founder of the group, had died the previous August.
Also this day in 1995, Courtney Love put on a suit for a TV interview with Barbara Walters for ABC's "10 Most Fascinating People of 1995." Love tearfully told Walters she wished she'd done "eight thousand million things" differently to prevent husband Kurt Cobain's death.
On this day in 1996, actor Howard E Rollins Jr died of lymphoma at age 46. His major TV success was co-starring with Carroll O'Connor in the NBC series 'In the Heat of the Night.'  Other notable small screen credits include the series Wildside, Another World & All My Children, plus mini-series King, & Roots:The Next Generations.
On this day in 1997, the first-ever Bozo the Clown at Chicago's WGN-TV, Bob Bell died of heart failure at age 75.

Also this day in 1997, winners at the Billboard Music Awards include teenage sensation LeAnn Rimes (artist of the year, country album of the year for "Blue" and country artist of the year), Elton John (single of the year for "Candle In the Wind, 1997"), and British brats the Spice Girls (album of the year for "Spice").
On this day in 1998, the FBI released nearly 1,300 pages of the secret files it kept on Frank Sinatra, detailing Old Blue Eyes' ties to organized crime, allegations that he was a Communist Party sympathizer and that he dodged the draft.
Also this day in 1998, Bruce Springsteen announced he would tour again with the E Street Band for the first time in nearly a decade.
On this day in 1999, R&B/soul legend James Brown made his new MP3-only holiday album "James Brown Christmas For The Millennium & Forever" available exclusively through online retailer Emusic.com.
Also this day in 1999, teen acts proved their chart clout at the 10th annual Billboard Music Awards at the MGM Grand Garden Arena in Las Vegas. Backstreet Boys and Britney Spears were top winners with four awards each.
Still in 1999, Prince made an appearance on NBC-TV's "Today."
On this day in 2000, Sting 
 received a star on the Hollywood Walk of Fame. The former 'Police' frontman's star was unveiled in front of the El Capitan Theatre on Hollywood Boulevard, in a ceremony attended by the artist and his wife, filmmaker Trudie Styler.
Also this day in 2000, Metallica sued perfume manufacturer Guerlain Inc. and the Neiman-Marcus and Bergdorf Goodman department store chains, alleging that they had infringed on and diluted the rock band's trademarked name by creating and marketing a "Metallica" perfume brand.
On this day in 2003, Ozzy Osbourne was seriously injured while riding a quad bike around his English estate. He apparently hit something and the bike landed on top of him, fracturing his collarbone, six ribs and a neck vertebrae.
On this day in 2004, former host of "American Bandstand" & producer Dick Clark was hospitalized after suffering a debilitating stroke. Although unable to speak clearly again, Clark annually returned to Times Square for a few moments on ABC-TV during their New Year's Eve celebration. He suffered a fatal heart attack April 18 2012 after prostate surgery. Dick Clark was aged 82.
On this day in 2005, Edmonton's CHMC-FM signed on as Magic 99, at 99.3 MHz. The station ran commercial-free for more than a month.
Also this day in 2005, guitarist Dimebag Darrell, formerly of Pantera, was shot and killed during a show with his new band, DamagePlan, in Columbus, Ohio. Three others also were killed before a police officer shot and killed the gunman, Nathan Gale.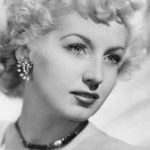 On this day in 2006, big band singer (the Liltin') Martha Tilton  who sang with the Benny Goodman Orch. in its late-30's heyday, died at age 91.                                                                                                                                                                               After being one of the first artists signed by Capitol records in 1942, Ms. Tilton co-starred with first Jack Smith and then with Curt Massey in a series of 15-minute radio & TV shows in the 1940's and '50's.
Also in 2006, Aboriginal Voices Radio signed on at FM 106.3 in Vancouver.  It commenced regular programming the following March.
On this day in 2008, actor Robert Prosky, who was featured in TV's Hill Street Blues and Veronica's Closet,  died after heart surgery at age 77.
Also this day in 2008, Mike McCready's Jimi Hendrix tribute band Shadow '86 performed in the Pearl Jam guitarist's hometown of Seattle. The club show raised money for the 'Treehouse for Kids' organization for foster children.
On this day in 2009, Green Day ran away with the Rolling Stone 'Best of the Decade' Readers Poll. "Boulevard Of Broken Dreams" was voted the best single and "American Idiot" won the finest album honor. The group was also named the most accomplished artist of the past 10 years. However, Rolling Stone editors, writers and select musicians named Radiohead's "Kid A" as the album of the decade.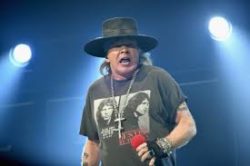 On this day in 2010, Guns N' Roses frontman Axl Rose was named the top lead singer of all time in a poll by MusicRadar.com.
On this day in 2011, we lost two key sidemen. Keyboardist Dick Sims, who played with Eric Clapton during the 1970s, died of cancer at age 60. And the bassist for 40 years in Willie Nelson's travelling band, Dan "Bee" Spearsslipped and fell outside his Nashville home and was found dead of exposure at age 62.
Also in 2011, Nickelback donated $50,000 to B.C. Children's Hospital as part of a challenge issued by the Chilliwack-based band Pardon My Striptease. "We're moved by the efforts of Pardon My Striptease to raise money for B.C. Children's Hospital and are happy and excited to take part," wrote Nickelback's Chad Kroeger in a release. Pardon My Striptease's lead singer Andrew Putt's one-year-old daughter had already undergone two bouts of chemotherapy at the Vancouver hospital.
On this day in 2012, Connecticut radio sportstalk pioneer Arnold Dean died at age 82. The longtime WTIC Hartford host, who began talking sports with callers in 1976, died one day after his pacemaker was replaced.
On this day in 2013, actor Don Mitchell, who played aide to the wheelchair-bound Raymond Burr on the 1970s NBC police series Ironside, died of natural causes at age 70.
Also in 2013, in Washington D.C.,soprano Martina Arroyo, jazzman Herbie Hancock, singer/songwriter Billy Joel, actress Shirley MacLaine, and musician Carlos Santana were recipients of the Kennedy Center Honors.  The ceremonies were recorded for broadcast three weeks later on CBS-TV.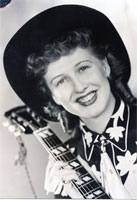 On this day in 2015,  Bonnie Lou, a pioneering country music artist and rockabilly singer who later became a radio and TV host on programs such as Midwestern Hayride on WLW Cincinnati, died at age 91.
On this day in 2017, Macon, GA mayor Robert Reichert declared it "Gregg Allman Day," honoring the musician posthumously. The frontman for the Allman Brothers Band passed away the previous May at age 69.
On this day in 2018, Guns N' Roses performed in Hawaii for the first time, at Honolulu's Aloha Stadium, with a show that lasted more than 3 hours.
Today's Birthdays
Actor Michael Levin (Ryan's Hope, All My Children, As The World Turns) is 90.
Flutist Sir James Galway is 83.
Singer Jerry Butler is 83.
Drummer Bobby Elliott (The Hollies) is 81.
Reggae singer Toots Hibbert (Toots and the Maytals) is 80.
Actress Mary Woronov (Who's Watching Who?, Here Come the Munsters, Somerset) is 79.
Singer Bertie Higgins is 79.
Actor John Rubinstein (Day Break, Crazy Like a Fox, Family) is 76.
Actress Kim Basinger (From Here to Eternity, Dog & Cat) is 69.
Penticton BC-born actor Kevin McNulty (Arctic Air, Robson Arms) is 67. 
Rock musician Warren Cuccurullo (Duran Duran, Missing Persons) is 66.
Rock musician Phil Collen (Def Leppard) is 65.
Country singer Marty Raybon (The Raybon Brothers, Shenandoah) is 63.
Rock musician Marty Friedman (Megadeth) is 60.
Actor Wendell Pierce (Tom Clancy's Jack Ryan, Suits, The Odd Couple 2015, Ray Donovan, Michael J. Fox Show, Treme, The Wire) is 59.
Actress Kim Sill (Bedtime Stories) is 59.
Actress Teri Hatcher (Supergirl, Desperate Housewives, Lois & Clark, The Odd Couple 2016) is 58.
UK actor David Harewood (Supergirl, Homeland) is 57.
Rapper Bushwick Bill (The Geto Boys) is 56.
Singer Sinead O'Connor is 56.
Actor Matthew Laborteaux (Little House on the Prairie) is 56.
Saskatoon-born actor Tyler Mane (Chopper, How to Make a Monster) is 56.  
Rock musician Ryan Newell (Sister Hazel) is 50.
Actor Dominic Monaghan (Lost, FlashForward) is 46.
Actor Ian Somerhalder (Lost, The Vampire Diaries) is 44.
Actress Margaret Anne Florence (Million Dollar Quartet) is 44.
Seattle-born actor Nick Thune (Burning Love) is 43. 
Singer Ingrid Michaelson is 43.
Reality TV star Lisa Kelly (Ice Road Truckers, IRT: Deadliest Roads) is 42.
Toronto-born actor Dov Tietenbach (Billable Hours) is 41.
Singer/TV personality Nicki Minaj (American Idol) is 40.
UK model/actress Hannah Ware (Boss, Betrayal) is 40.
Singer Chrisette Michele is 40.
Actor Utkarsh Ambudkar (The Mindy Project) is 39.
Country singer Sam Hunt is 38.
Rock singer-actress Kate Voegele (One Tree Hill) is 36.
Drummer Jen Ledger of Skillet is 33.
Actress Wallis Currie-Wood (Madam Secretary) is 31.
Actress Katie Stevens (Faking It) is 30.
Actress AnnaSophia Robb (The Carrie Diaries, Samantha: An American Girl Holiday) is 29.
Toronto-born actress Jessica Tyler (Degrassi: The Next Generation) is 29.
Actress Teala Dunn (Are We There Yet?) is 26.
Chart Toppers – Dec. 8
1952
You Belong to Me – Jo Stafford
Glow Worm – The Mills Brothers
Because You're Mine – Mario Lanza
Back Street Affair – Webb Pierce
1961
Big Bad John – Jimmy Dean
Please Mr. Postman – The Marvelettes
Goodbye Cruel World – James Darren
Walk on By – Leroy Van Dyke
1970
I Think I Love You – The Partridge Family
The Tears of a Clown – Smokey Robinson & The Miracles
Gypsy Woman – Brian Hyland
Endlessly – Sonny James
1979
Babe – Styx
Still – Commodores
Please Don't Go – K.C. & The Sunshine Band
I Cheated Me Right Out of You – Moe Bandy
1988
Baby, I Love Your Way/Freebird Medley (Free Baby) – Will To Power
Look Away – Chicago
How Can I Fall? – Breathe
I Know How He Feels – Reba McEntire
1997
Something About the Way You Look Tonight/Candle in the Wind 1997 – Elton John
You Make Me Wanna… – Usher
How Do I Live – LeAnn Rimes
Love Gets Me Every Time – Shania Twain
2006
My Love – Justin Timberlake featuring T.I.
How to Save a Life – The Fray
Smack That – Akon featuring Eminem
Before He Cheats – Carrie Underwood
Today in Broadcast History compiled by Ron Robinson