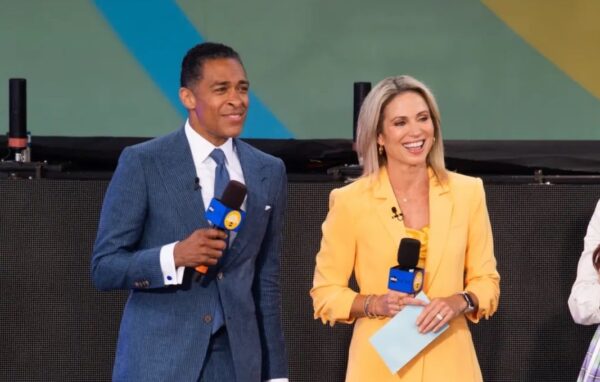 The Western Journal
December 6, 2022
ABC has removed "Good Morning America" hosts T.J. Holmes and Amy Robach from the show after reports of an ongoing affair between the two surfaced last week.
The U.K.'s Daily Mail noted that neither was present on this afternoon's program, having been replaced, at least for the day, by ABC National Correspondent Stephanie Ramos and Transportation Correspondent Gio Benitez. (Despite the name, "GMA3," the hour hosted by Robach and Holmes, airs at 1:00 p.m. Eastern.)
"Amy Robach and T.J. Holmes have the day off," was all Ramos had to say about the matter.