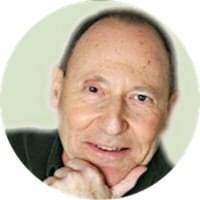 FOR IMMEDIATE RELEASE
DIGITAL RADIO STATION SET TO LAUNCH IN DELTA
"Radio Innovator launches first Digital ALL Podcast Radio Station in Canada"
Delta B.C. Nov. 10, 2022-Allan Holender , a veteran innovator in the broadcast industry, and one of the original owners  of C-ISL 650 in Richmond will be launching Canada's first Digital ALL Podcast Radio Station in Delta on Monday November 14th at 8:00 a.m. pacific. The broadcast will be streamed live. And the access link will be posted Monday on their facebook site at 7:59 A.M. www.facebook.com/deltapodcastradio
DELTA PODCAST RADIO  is the latest and newest hybrid in the  radio industry that meets the challenge of having an independent hometown radio station, without the need of a CRTC license, broadcast tower, radio frequency, building,  equipment, and staff. After successfully creating two community online radio stations in the Okanagan, Holender feels the time is right to bring the concept to the Lower Mainland. And what better place than right here where Holender now resides. His success in those communities, was due to what's known in the industry  as "narrowcasting". Narrowcasting, he explains , " is the dissemination of information (usually via Internet, radio, newspaper, or television) to a narrow audience, rather than to the broader public at-large".
By focusing on the development of locally produced  podcasts, with hosts known to the community, he fostered a relationship between radio and local listeners in the two communities. These "hyperlocal" podcasts ranged from a gardening show, wine show, and  health and fitness, to a local arts and entertainment podcast,"Around the  Town". And then there is something unique that no other radio station is offering, and that's a chance to be part of the fun in bringing up this newly birthed radio station. As opposed to local investors, Holender is reserving a special place  for some of the larger companies, who have already established their brand identity in their respective communities, and new ones who want to create awareness. "  He calls them "Community Broadcast Partners" , and says that "they will lead from the front with the various community events and be considered anchor sponsor partners. There is a natural mutual synergy that comes with the high exposure of these large companies, and the people in the community that they serve, he says.  They will also be invited to an annual recognition event, at which time the "state of the union" of the station will be presented, and they will have the opportunity to offer input, ideas, and suggestions.
One thing that was missing with his stations in the Okanagan , says Holender, was coverage of the local amateur sports scene. That part of the equation will be covered at his new station, by Delta's  Steve Erickson,  who will be the station's new Sports Director. Sportswave Productions is owned and operated by Steve Erickson who has a long standing career within the broadcasting and refereeing for Minor League Sports in BC and across Canada. Steve is recognized by his peers, associations, communities and colleagues for his endless contributions to multiple Amateur Sports within the Lower Mainland. Steve was Volunteer of the Year Award by the Delta Chamber of Commerce in 2015 and inducted into the Vancouver Canadians Baseball Hall of Fame in 2017.He was also recognized by Ravi Kahlon, BC's MLA Minister in September 11, 2017.
Holender describes his new station as an" Independent, Free Range , Organic , Online  Radio Station, Without Harmful Additives- Like Commercials !!  We are Commercial Free and Pollution Free (No Car is Required)". A lot of people he says; "are listening to radio programming via podcast. Live Radio is now in a downward slippery slope, but the content is still wanted when it's convenient for the audience. There is a large , highly engaged audience tuning in to podcasts" he says, and that's why Delta Podcast Radio's offering is not defined by the medium of delivery, but by the connection to the communities( Ladner, Tsawwassen , South Delta) and audience it serves.
The station's focus will be on Hometown News, Local In Depth Sports , Interviews and live broadcasts of amateur sports venues, and a heavy emphasis on the arts and culture . But most importantly, station owner Holender says, is " the recognition of the distinct nature of each community. From the Village of Ladner to the Beaches of Boundary Bay. From fishing to farming you'll love what we have in store. Stay tuned!
'People, I think, care more about real and relevant radio than they care about where it's being broadcast from", Holender says, as he enters his 40th year in the broadcast industry.  "Great radio sounds great: and if it happens to be from a podcast that seems fine.  Podcasts Are Now The Top Platform For Consuming Spoken Word/Personality Audio. In 2014, the share of time spent listening to "Personalities/Talk Shows" was: AM/FM Radio 74%, Podcasts 12%, All others 14%. The numbers in its most recent update for the second quarter of 2022 show a surprisingly different picture: AM/FM Radio 39%, Podcasts 41%, All others 20%."In a relatively brief period of time, listening to this category has been transformed, and for the first time, listening to Personalities/Talk Shows goes to Podcast. Bluetooth has now overtaken FM Radio as the most important feature among new car buyers.There are 383.7 million podcast listeners globally. It is predicted that there will be around 424 million podcast listeners worldwide by the end of 2022. As of June 2022, there are over 2.4 million podcasts with over 66 million episodes between them. "The podcast scene is booming, especially after the pandemic," Holender says, and the industry is really taking off". "Hence, the reason we have combined what's new and popular with the vintage sounds of original radio- the perfect marriage for the radio aficionado. A complete local and global entertainment package of music and spoken word all presented in stereo on the digital dial. It's all FREE and contained in one easily accessible hub. They never have to  leave. It's like having their own personal radio station. That's why we say " Local radio never sounded so good."
Delta Podcast Radio's starting lineup of curated music podcasts will appeal to the 50 plus demographic, which continues to be the largest  group in the three communities. Those Boomers and Beyond  in their 50's-90's, who grew up with radio, remember the "magic of radio" Holender, himself a Boomer Plus, says; "We hope to bring back some of that nostalgia, in a world that is shifting and changing with the times, and radio stations that are still constantly tweaking their program formats to cater to the 24-37 demographic, and  ignoring Boomers.  The program lineup includes everything from Jazz to the Blues , Music of the 40's, 50's, Big Band , Rock and Roll and the sound track of the 60's., hosted by veteran radio personalities from around the world. It's the JukeBox of Your Life.  If you live in Ladner, Tsawassen, or South Delta and host a podcast, the station is auditioning now for suitable podcasts to insert in their program lineup. They are also offering local merchants the maximum amount of exposure for the least amount of marketing dollars."The number one intention from now till Christmas is to get local customers to shop at local stores. " says Holender.  We want  customers to  get to know their local merchants.", and so we are offering local retailers a special Pre-Christmas package ."TELL US YOUR STORY" . Every business has a story to tell. Stories not just about what we do. They define who we are. Whatever you make or however you make it. Let's make it together!!' Says Holender.
Contact:
Allan Holender
Owner/General Manager
Delta Podcast Radio
Cell/Text 604.916.5204
[email protected]
www.facebook.com/deltapodcastradio