ON THIS DAY in 1901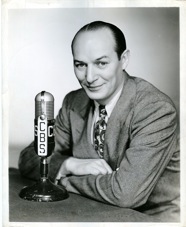 early radio sportscaster Ted Husing was born in the Bronx NY.  For CBS he covered events as diverse as boxing, horse racing, track and field, regattas, seven World Series, tennis, golf, four Olympic Games, Indianapolis 500 motor racing, and especially college football, where he laid down much of the structure of football play-by-play that is still used today. Husing died of a brain tumour Aug. 10 1962 at age 60.
On this day in 1916, sportscaster Chick Hearn was born in Aurora Illinois.  Beginning in March 1961, over the next 40 years he broadcast 3,388 games of basketballs' L. A. Lakers, many of them simulcast on radio & TV.   He died Aug. 5 2002 at age 85, three days after suffering a head injury in a fall at his home.
On this day in 1917, "Buffalo" Bob Smith was born (where else?) in Buffalo NY. Beloved pioneer TV kids' show host, Smith was the co-creator and host of TV's "Howdy Doody" for almost its entire thirteen-year run (NBC: 1947 – 1960), being sidelined for a little less than a year by a near-fatal heart attack in 1954. He died from cancer July 30, 1998 at age 80.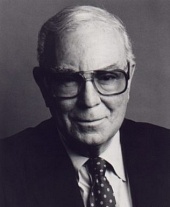 On this day in 1918, actor Stephen Elliott was born in New York City. Over a 50 year career in TV he achieved cast status in nearly a dozen series, including Chicago Hope, Trial & Error, St. Elsewhere, Falcon Crest, Executive Suite, Beacon Hill, A World Apart, & As The World Turns.  He died of congestive heart failure May  21 2005 at age 86.
On this day in 1924, bandleader/arranger Jack Kane was born in England, but he emigrated to Canada as a child.  His first radio performance was in 1941, in the 50's he was musical director for CBC TV's 'On Stage', 'The Jackie Rae Show', 'Summertime '57,' 'Music Makers '58,' 'Music Makers '59,' and 'Music '60 Presents the Jack Kane Hour'. He was also music director for US TV series starring Steve Lawrence and Eydie Gormé (NBC, 1958 ) and Andy Williams (CBS, 1959.) He died of cancer March 27 1961 at age 36.
On this day in 1925, actor Marshall Thompson was born in Peoria Illinois.
He reached star status after being cast in the African animal adventure TV series Daktari, which ran for five seasons in the 60's. He died of congestive heart failure May 18, 1992 at age 66.
On this day in 1926, radio station KXL in Portland, Oregon began broadcasts with a licensed power of 50 watts.  Although it operates today on 750 khz, where it began, the station has been moved around the AM dial half-a-dozen times.
Also this day in 1926, Louis "Satchmo" Armstrong recorded You Made Me Love You on Okeh Records.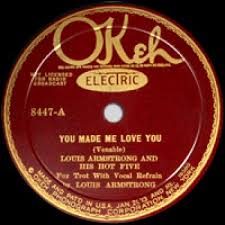 A radio first this day in 1930.  Broadcasting from "…a little theatre off Times Square," according to the show's introduction, "First Nighter" was first heard on NBC. The 30-minute anthology series, which actually originated from Chicago, then beginning in 1946 from Hollywood, aired for an impressive 23 years, featuring both dramas and comedies complete in each show.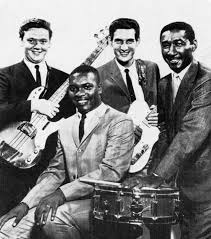 On this day in 1935, drummer Al Jackson Jr. was born in Memphis. He was instrumental in the success of Booker T. and the M.G.'s (Al is on the right), as well as the Willie Mitchell Band.  He was shot to death Oct 1, 1975 at age 39 after an argument with his wife; she claimed he was the victim of burglars though nothing seemed to be missing from the house.
On this day in 1941, singer/songwriter Eddie Rabbitt was born in Brooklyn, but was raised in New Jersey. During the 1970's & 80's he helped develop the crossover influenced sound in Country music. He scored 26 number-ones during his career, including I Love A Rainy Night, Drivin' My Life Away, and Every Which Way But Loose.  Rabbitt died May 7, 1998 of lung cancer at age 56.
On this day in 1942, rocker Jimi (James Marshall) Hendrix was born in Seattle. He is best remembered for such songs as "Purple Haze", "Foxy Lady", "Fire", "Hey Joe", "Voodoo Child (Slight Return)" and "All Along The Watchtower,"  Jimi died of a drug overdose Sept. 18, 1970 at the early age of 27.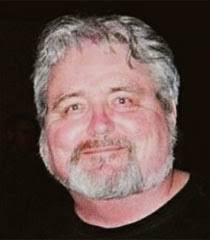 Also in 1942, deejay Robert O. Smith was born in Grass Valley, California. After beginning in California and Nevada radio he was hired by KJR, then KOL Seattle, KTAC and KIXI-FM.   In the early 80s he became morning host at Vancouver's CFMI, and later C-ISL.  He stayed in Vancouver, doing voiceovers and animation soundtracks; he became a Canadian citizen, until his death due to liver & pancreatic cancer May 30, 2010 at age 67.  
On this day in 1957, "The Chirping Crickets," the first album to feature The Crickets' lead singer Buddy Holly was released on the Brunswick label. It contained the singles "That'll Be the Day," "Maybe Baby," and "Not Fade Away."
On this day In 1960, the CBS Radio Network canceled "Have Gun Will Travel".  When last heard, Paladin was leaving San Francisco for Boston to pick up a $100,000 inheritance. (The TV version continued until 1963.)
On this day in 1962, The Beatles recorded their first radio session at the BBC Paris studio in London. They taped 'Twist and Shout', 'Love Me Do' and 'P.S. I Love You', numbers which later aired on the BBC Light Program 'Talent Spot.'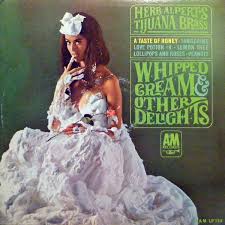 On this day in 1965, Herb Alpert's Tijuana Brass went to No.1 on the US album chart with 'Whipped Cream & Other Delights'.
Also in 1965, The Lovin' Spoonful released their second single (and second Top 10 chart entry), "You Didn't Have To Be So Nice."
On this day in 1966, the No. 1 Billboard Pop Hit was "Winchester Cathedral" by The New Vaudeville Band. Composer Geoff Stephens sang the song through a megaphone, giving it a 1930s vaudeville style.
On this day in 1967, the Association, a California group,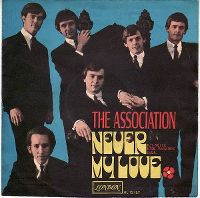 earned a Gold Record for the hit Never My Love, on Warner Bros. Records. The group also earned worldwide fame for other hits including Windy, Cherish and Along Comes Mary.
Also this day in 1967, the Beatles released their Magical Mystery Tour album in North America — and the world began singing along to: Magical Mystery Tour, The Fool on the Hill, Flying, Blue Jay Way, Your Mother Should Know, I Am the Walrus, Hello Goodbye, Strawberry Fields Forever, Penny Lane, Baby You're a Rich Man and All You Need is Love. And a coo coo ca choo to you.
On this day in 1968, the album "Steppenwolf" earned Gold Record certification.
On this day in 1969, the Rolling Stones used portions of their 4-night gig at New York's Madison Square Garden for their "live" album Get Yer Ya-Yas Out (released in 1970).

Also this day in 1969, singer Frankie Avalon was the guest star on the 'A Friend in Deed' episode of ABC TV's action series 'It Takes a Thief', playing an old friend of series star Robert Wagner's character.
On this day in 1970, George Harrison released All Things Must Pass, a 3-disc album which included a number of songs left over from Beatle sessions. The set would go on to be certified '6x Platinum', thus becoming the best selling album by a solo former Beatle.
On this day in 1973, Hank Snow's guitarist Jimmy Widener was shot dead, his body was dumped in an alley.
Also in 1973, the No. 1 Billboard Pop Hit was "Top of the World" by the Carpenters. Richard Carpenter wrote the song with John Bettis, who also wrote lyrics for such Carpenter hits as "Goodbye to Love" and "Yesterday Once More."
On this day in 1974, "Kung Fu Fighting" by Carl Douglas was certified to be a Gold Record.
On this day in 1976, Brian Wilson of the Beach Boys was the musical guest on NBC-TV's "Saturday Night Live."  Host this week was 14-year old Jodie Foster.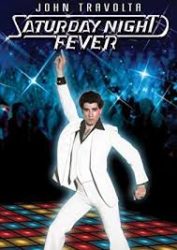 On this day in 1977, it was a big day for sweat hog Vinnie Barbarino, formerly of TV's "Welcome Back Kotter". His new character, Tony Manero, set box office records as Saturday Night Fever made a superstar of John Travolta. The soundtrack album, by the Bee Gees and others, sold more than 11 million copies.
On this day in 1980, the 200th episode of "The Waltons" aired on CBS-TV, while on ABC, the first episode of "Bosom Buddies" (introducing Tom Hanks) took to the air.
On this day in 1981, the British Phonographic industry placed ads in the UK press claiming that 'home taping was wiping out music'. The Boomtown Rats, 10cc, Elton John and Cliff Richard all backed the campaign.
On this day in 1982,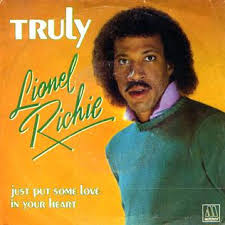 the #1 song in the U.S. was former Commodores lead singer Lionel Richie's Truly. The love song stayed at the top of the charts for two weeks. The song was his first solo hit and followed Endless Love, a duet with Diana Ross (1981).
On this day in 1985, Allan Ramsay, the original bassist with Gary Lewis and The Playboys, was killed in the Rhode Island crash of the light plane he was piloting at night at age 42.
On this day in 1986, the No. 1 Billboard Pop Hit was "You Give Love a Bad Name" by Bon Jovi.
On this day in 1986, actor Steve Tracy, who played Percy Dalton in TV's Little House on the Praire, died from AIDS at age 61.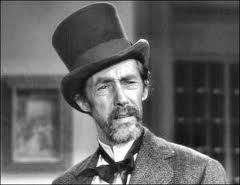 On this day in 1988, actor John Carradine died at age 82 of kidney failure.
The craggy-faced man with the ominous, resonant voice had played roles as disparate as Dracula, and King David, over 35 years of guest roles on the small screen.  He also had a recurring part in his son David's series "Kung Fu."
On this day in 1989, Paul McCartney suggested the three surviving Beatles might reunite, in light of the recent settlement of lawsuits involving the group. But George Harrison quickly threw cold water on the idea with the oddly-worded statement that "there won't be a Beatles reunion as long as John Lennon remains dead."
Also in 1989, during Paul McCartney's concert in Los Angeles, Stevie Wonder delighted the crowd when he joined Paul in singing their smash hit, "Ebony And Ivory."
On this day in 1991, MTV's 10th anniversary special was broadcast on ABC. "MTV 10" featured performances by George Michael, Aerosmith, Madonna, REM and Michael Jackson.
Also this day in 1991, Nirvana's "Nevermind" album was certified platinum.
On this day in 1995,"One Sweet Day," Mariah Carey's duet with Boyz II Men

 entered the Billboard Hot 100 Singles Chart at No. 1.  Carey became the first recording artist in history to have two consecutive singles debut at No. 1 following "Fantasy" which was also from her No. 1 album "Daydream."
Also in 1995, a full quarter-century after their breakup, The Beatles' album "Anthology I" set a first-week sales record of 1.2 million copies.
On this day in 1997, Icelandic singer Bjork was admitted to the hospital in Reykjavik, Iceland, with a high fever. The singer was forced to cancel many upcoming performance dates due to a kidney infection.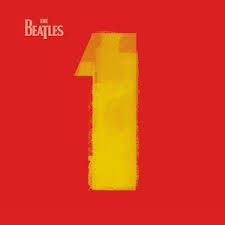 On this day in 2000, the Beatles returned to No. 1 on the Billboard 200 with a collection of their 27 chart-topping hits, appropriately titled "1." The collection, which debuted at No. 1 in the U.K. a week earlier, sold nearly 595,000 copies in the U.S. during its first week.
On this day in 2001, Elvis Presley was inducted into the Gospel Music Hall of Fame in Franklin, Tennessee.
On this day in 2003, Farm Aid 2003, which had been taped in Columbus, Ohio on September 7, was telecast on PBS. Performances by Willie Nelson, Neil Young, John Mellencamp, Brooks & Dunn, Emmylou Harris, and Dave Mathews were included.
On this day in 2005,  Joe Jones, who sang the 1961 hit "You Talk Too Much," died in Los Angeles at age 79, following quadruple bypass surgery.
On this day in 2006, Sir Cliff Richard lost a battle to extend the length of time that musicians would receive royal  ties for their recordings. Richard was urging that copyright should last 95 years, almost double the present 50 years, but an independent review recommended against any change.
Also this day in 2006, the Rolling Stones' A Bigger Bang world tour was proclaimed #1 all-time, according to Billboard magazine's Boxscore monitor. The jaunt grossed $437 million, putting it ahead of U2's Vertigo tour, which earned approximately $377 million.
On this day in 2007, singer Pat Boone flew to Chicago's Rush University Medical Centre for a partial knee replacement surgery.
Also in 2007, KISS bassist-singer Gene Simmons underwent a roast for charity in Los Angeles. Comedians and celebrities taking part held nothing back. "I had a new a**hole drilled into me," quipped   Simmons. "Apparently, one wasn't enough."
On this day in 2008, U2's Bono launched an anti-AIDS initiative with Starbucks. A percentage of the money raised by sales of select Starbucks drinks would benefit the fight against AIDS in Africa. "This coffee will be beautiful because it's going to chase away the ugliness of this tiny little virus, HIV," said Bono.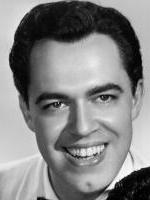 On this day in 2009, singer Al Alberts, lead singer of The Four Aces (Love Is A Many-Splendored Thing, Three Coins In The Fountain) and host of a TV talent show in Philadelphia, died at his Florida home of complications from kidney failure at age 87.
On this day in 2011, Jimi Hendrix was named "the greatest Rock guitarist ever" by a panel convened by Rolling Stone magazine. "Hendrix exploded our idea of what Rock music could be," wrote Rage Against The Machine guitarist Tom Morello. Following Hendrix were Brits Eric Clapton, Jimmy Page, Keith Richards and Jeff Beck.
On this day in 2012, guitarist/singer Mickey Baker, of the Mickey & Sylvia duo of "Love is Strange" fame, and who riffed on the recordings of the likes of The Drifters, Louis Jordan, Ike & Tina Turner and Little Willie John, died of heart and kidney failure at age 87.
On this day in 2014,  KISS appeared in the 88th annual Macy's Thanksgiving Day parade, surrounded by 600 cheerleaders.  They flubbed their lip-sync version of "Rock and Roll All Night."
On this day in 2016, at the 104th Grey Cup Game in Toronto, the Ottawa Redblacks upset the heavily favoured Calgary Stampeders in overtime, 39-33.
On this day in 2018, animator Stephen Hillenburg, best remembered as creator of the animated Nickelodeon TV series SpongeBob SquarePants which he also directed, produced, and wrote, succumbed to the fatal disease ALS at age 51.
Today's Birthdays
Actress Barbara Anderson (Ironside, Mission Impossible) is 77.
Actor Curtis Armstong (Boston Legal, One on One, The Chronicle) is 69.
Actress Kimmy Robertson (Twin Peaks, Gravedale High, The Louie Show) is 68.
Oak Harbour Wash-native Patricia McPherson (Knight Rider) is 68.
TV host Bill Nye (Bill Nye, the Science Guy) is 67.
Actor William Fichtner (Prison Break, Invasion, Grace Under Fire, As the World Turns) is 66.
Former U.S. First Daughter Caroline Kennedy-Schlossberg (Kennedy Center Honors) is 65.
Actor Michael Rispoli (Magic City) is 62.
Rock musician Charlie Burchill (Simple Minds) is 62.
Jazz musician Maria Schneider is 62.
Actress Samantha Bond (Downton Abbey) is 61.
Rock drummer Charlie Benante (Anthrax) is 60.
Rock drummer Mike Bordin (Faith No More) is 60.
Actor Fisher Stevens (Early Edition, Key West, Ryan's Hope) is 59.
Actress Robin Givens (Sparks, Forgive or Forget, Head of the Class) is 58.
Producer/director/ TV judge Adam Shankman (So You Think You Can Dance) is 58.
Actor Michael Vartan (The Arrangement, Hawthorne, Alias) is 54.
Actress Elizabeth Marvel (Homeland, Fargo, House of Cards, The District) is 53.
Actor Chin Han (Marco Polo) is 53.
Model/actress Brooke Langton (Friday Night Lights, Life, Melrose Place) is 52.
Rapper Skoob (DAS EFX) is 52.
Actor Kirk Acevedo (Fringe, Oz) is 51.
Acctor Randal Reeder (Hitting the Breaks) is 51.
Rapper Twista is 50.
TV host/actress Samantha Harris (Entertainment Tonight, Dancing With The Stars, Player$) is 49.
Actor Sharlto Copley (Powers) is 49.
Actor Tadanobu Asano (The Long Goodbye) is 49.
Actress  Jennifer O'Dell (The Lost World) is 48.
Actor Alec Newman (The Bastard Executioner) is 48.
Actor Todd Giebenhain (Raising Hope) is 48.
Brampton Ont.-born actress Joanne Bolan (Gangland Undercover, Strange Empire, Copper) is 47.
Actor Jaleel White (Family Matters) is 46.
Actor Joshua Harris (Dallas) is 44.
Actor Arjay Smith (Sons of Anarchy, Perception, Journey of Allen Strange) is 39.
Toronto-born actress Alison Pill (The Newsroom, In Treatment, Book of Daniel) is 37.
Actress/TV host Lauren C. Mayhew (The Flash Aftershow, Guiding Light, The Reppies) is 37.
Actress Nicole Travolta (Cowgirl Up, Anger Management) is 37.
Actress Olivia Nita (Comrade Detective) is 35.
Actress Jessica Grace Smith (Spartacus: Gods of the Arena) is 34.
Actress Aubrey Peebles (Nashville) is 29.
Ontario-born actor Ricardo Hoyos (Degrassi: The Next Generation) is 27.
Chart Toppers – Nov. 27
1950
Harbor Lights – The Sammy Kaye Orchestra (vocal: Tony Alamo)
Goodnight Irene – The Weavers
Thinking of You – Don Cherry
I'm Moving On – Hank Snow
1959
Mack the Knife – Bobby Darin
Don't You Know – Della Reese
In the Mood – Ernie Fields Orchestra
Country Girl – Faron Young
1968
Hey Jude – The Beatles
Love Child – Diana Ross & The Supremes
Magic Carpet Ride – Steppenwolf
Stand by Your Man – Tammy Wynette
1977
You Light Up My Life – Debby Boone
Don't It Make My Brown Eyes Blue – Crystal Gayle
How Deep is Your Love – Bee Gees
The Wurlitzer Prize (I Don't Want to Get Over You) – Waylon Jennings
1986
Human – Human League
True Blue – Madonna
You Give Love a Bad Name – Bon Jovi
You're Still New to Me – Marie Osmond with Paul Davis
1995
Exhale (Shoop Shoop) – Whitney Houston
You Remind Me of Something – R. Kelly
Hey Lover – LL Cool J
Check Yes or No – George Strait
2004
Over And Over – Nelly featuring Tim McGraw
My Boo – Usher & Alicia Keys
Lose My Breath – Destiny's Child
Mr. Mom – Lonestar
Today in Broadcast History compiled by Ron Robinson