NLogic has been a supporter of our podcast since 2017. In that time, we've had NLogic's President and COO David Phillips on the show to discuss the radio industry's relationship with audience data. In the current day and age, we have more audience data than ever before, and often we can't see what is relevant in the moment. I saw David at a panel at Canadian Music Week not too long ago, and had some questions I needed to ask him. That, paired with the fact that he's leaving NLogic in the next few weeks, meant I just had to get him back for another chat.
In this episode, we speak to David about how he manages to take in all that data, and what the evaluation process looks like. We also talk about what radio stations can do to enhance their monetization opportunities, since it's become a bit of a trend that radio companies don't want to innovate. Listener be warned: this chat gets very technical, so hopefully you're a radio nerd like us.
The other aspect we explore is television- what's the business model of the future? Is it subscription/streaming services? Is it completely free? And most importantly for us, how does that play into potential business strategies for radio? The two might seem unrelated, but I promise they're more closely intertwined than you might think.
If you want to connect with David, or hear more of his thoughts, you can drop him a follow on LinkedIn.
A thanks to the people who support the show each week and allow it arrive on your phones for free.
NLogic: TV & radio advertising and audience data solutions
Megatrax – Licensed Music for your radio station or podcast production company.
Click here for a transcript of this episode
…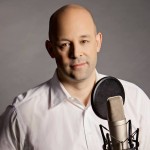 Matt Cundill works with radio groups on digital strategies and talent coaching. He recently started the Sound Off Podcast: The Podcast about Broadcast"
E-mail Matt: [email protected]
Twitter: @mattcundill
" The Sound Off Podcast is committed to helping broadcasters find their way through the digital revolution. "