Podcast Hall of Fame Eve Terra is ending his Podcast Pontifications show. The show has dissected all points of the podcast business and there have been moments of punditry, contemplations, skepticism, and at times political positioning. This show along with a selection of others have been my "go-to" shows to learn more about what is happening in podcasting.
In this episode you will find out what Evo is up to next. We also discuss the value of Podcast 2.0 . We also talk a lot about fiction podcasts, audiobooks and narration which should give you an idea of what Evo will be doing next. Speaking of Podcast 2.0 and Value-for-Value, we have pivoted ourselves and are entertaining your support with Boosts. We are so new to it we have no idea what we are doing or talking about but this marks the first episode where we are swimming in the Boostagram swimming pool. (We started by downloading and listening to podcasts using the Fountain App.
Sign up for his newsletter here.
And Follow the Twitter account here.
Evo also gave us one last podcast pontification on Twitter and announced he might be doing Twitter a little bit less and is involving himself with Mastadon.
A thanks to the people who support the show each week and allow it arrive on your phones for free.
Megatrax – Licensed Music for your radio station or podcast production company.
Click here for a transcript of this episode
…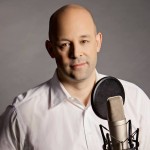 Matt Cundill works with radio groups on digital strategies and talent coaching. He recently started the Sound Off Podcast: The Podcast about Broadcast"
E-mail Matt: [email protected]
Twitter: @mattcundill
" The Sound Off Podcast is committed to helping broadcasters find their way through the digital revolution. "