Tessa Malisani's Many Roles
This week's guest is Tessa Malisani. Tessa is a voiceover artist, and if you couldn't tell from the title, one with quite the diverse portfolio. Aside from her current VO work, you'd probably be most likely to recognize her as the voice of the weeknight shift on 99.9 Virgin Radio in Toronto.
You might also know her as the host of the backstage lounge at the iHeartRadio MMVA's. Or for her time on CTV and MUCH Music. Or for her interviews with A-list celebs like Dwayne Johnson and Cardi B… The list goes on.
In this episode, Tessa talks to us about her career path and how she's kept it so open. We go over her past, her present, and a little bit about her plans for the future. There's no shortage of juicy information and stories here.
If you're an aspiring VO artist, radio host, TV personality, or any other position that puts you in the spotlight, this episode is a great reminder to think about all the ways you can leverage your skills. There's no need to pigeonhole yourself into one position- if you've got a great voice for radio, chances are you'll sound great on TV or in voiceovers too. Keep your options open, and hopefully one day your resume might look a bit like Tessa's.
…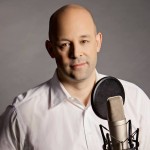 Matt Cundill works with radio groups on digital strategies and talent coaching. He recently started the Sound Off Podcast: The Podcast about Broadcast"
E-mail Matt: [email protected]
Twitter: @mattcundill
" The Sound Off Podcast is committed to helping broadcasters find their way through the digital revolution. "