ON THIS DAY in 1923
Jan Savitt and his Orchestra recorded "720 in the Books" on Decca Records.  This item has a special place in my heart, since this was the very 78 I was assigned to write an introduction for, at the start of my radio training in 1950.
On this day in 1926, one of the most influential US jazz composers & musicians, sax player John Coltrane was born in Hamlet North Carolina.Much alcohol & heroin abuse led to his early death from liver cancer at age 40.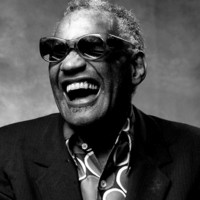 On this day in 1930, the blind musician & Grammy-award winning singer Ray Charles (Robinson) whose life was immortalized in the hit film "Ray," was born in Albany Georgia.He died June 10, 2004 at age 73.
On this day in 1951, the first transcontinental telecast was received by microwave on the US West Coast. The show "Crusade for Freedom" was broadcast by CBS-TV from New York.
On this day in 1952, Vice-Presidential candidate Richard Nixon gave his "Checkers Speech".  He defended his campaign against illegal contribution charges; even the gift of the dog Checkers to his family "could be attacked by some" he said, "but the kids love it, and we're going to keep it."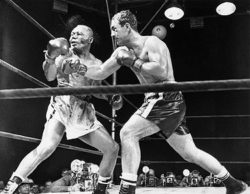 Also in 1952, Pay Television for sporting events began — with the Rocky Marciano-Jersey Joe Walcott fight, coast to coast, in 49 theatres in 31 North American cities.
Still in 1952, country singer/songwriter Hank Williams was in Nashville to record his iconic "Your Cheatin' Heart" as part of what turned out to be his last studio session.
On this day in 1956, Mickey Dolenz began his television career in NBC's "Circus Boy" series. But he became a star ten years later as a key member of The Monkees, the TV series inspired by The Beatles.
On this day in 1957, "That'll Be the Day" by Buddy Holly & the Crickets reached #1 on the charts. The title was from a phrase used by John Wayne in the film 'The Searchers.'
Also in 1957, Elvis Presley released "Jailhouse Rock" b/w "Treat Me Nice."
On this day in 1958, at the Cosimo Studio in New Orleans, Fats Domino recorded his next Top Ten pop hit, "Whole Lotta Loving."
On this day in 1961, accompanied by his mother, 11-year old Stevie Wonder successfully auditioned for Motown Records.
On this day in 1962, the futuristic family cartoon show 
"The Jetsons"
debuted on ABC-TV. It was the first program on the network to be broadcast in color.
On this day in 1965, the then-regulating authority the Board of Broadcast Governors ruled that Vancouver radio station CJOR must be sold by the Chandler family to Ralph Cunningham and Jim Pattison. The order was based both on listener complaints about Pat Burns' open line programs, and irregularities in shareholder compensation.
On this day in 1966, the Rolling Stones began a tour of the UK at Royal Albert Hall in London, with Ike & Tina Turner and the Yardbirds as opening acts.
Also in 1966, "Have You Seen Your Mother, Baby" by the 
Rolling Stones
 was released. On this day in 1967, 
"People Are Strange"
 was released to radio by the 
Doors
, the followup to their #1 hit, 
"Light My Fire."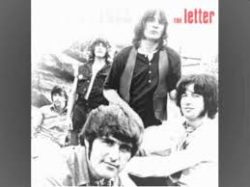 Also this day in 1967, the Box Tops from Memphis hit #1 with The Letter. The song was #1 for four weeks, sold some four million copies and remained on the charts for 13 weeks. The Box Tops reorganized right after that first hit and never made it to #1 again.
On this day in 1968, Lucille Ball returned to TV in the sitcom "Here's Lucy" on CBS.
Also in 1968, working on new songs for their forthcoming 'White Album', The Beatles recorded a new John Lennon song 'Happiness Is A Warm Gun In Your Hand'. Jim Morrison from The Doors came to visit The Beatles in the studio and watched them recording.
On this day in 1969,
the first broadcast of "Marcus Welby MD" starring Robert Young & James Brolin aired on ABC-TV. It ran for 7 seasons.
Also this day in 1969, the London Daily Mirror became a rumourmonger. It printed a story saying that Beatle Paul McCartney was dead. It was the first time, but not the last time that rumour would make the rounds.
On this day in 1971, the Honey Cone scored their second gold record with "Stick-Up" on the Hot Wax label. It was a follow-up to their #1 smash, "Want Ads" three months earlier.
On this day in 1972, the song "Baby Don't Get Hooked on Me" by Mac Davis topped the charts and stayed there for 3 weeks. On this day in 1973, Neil Young helped open The Roxy Theatre, Lou Adler's new nightclub on the Sunset Strip in Hollywood. Young and his band the Santa Monica Flyers performed each night for the first week.
On this day in 1974, comedian 
Cliff Arquette
, 
 who late in his career was best known on NBC-TV's Jack Paar Show & Hollywood Squares as 
Charlie Weaver
 (above), died following a stroke at age 68. He had been active in both comedy and straight roles all over the OTR dial, with leading roles in Glamour Manor and Point Sublime.
Also this day in 1974, drummer Robbie McIntosh of the Average White Band died of a heroin overdose at a party in Los Angeles at age 24. He'd injested the drug thinking it was cocaine.  A murder charge was laid, and a man later admitted it was a revenge killing.
Still in 1974, Elvis Presley went on a $100,000 shopping spree in Memphis. He bought six Lincoln Continentals and five Cadillacs to hand out to his friends.
On this day in 1976, the first season of "Black Sheep Squadron" began on NBC under the name "Baa Baa Black Sheep".
On this day in 1977, Cheryl Ladd made her first appearance on ABC-TV's "Charlie's Angels," replacing Farrah Fawcett, who would later return in guest appearances.
On this day in 1980, the rock group Foreigner released their second album"Double Vision."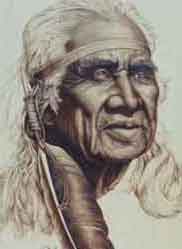 On this day in 1981, North Vancouver actor Chief Dan George died at age 
82.
Although his most acclaimed work was on the big screen, George began his acting career in his 60's playing Ol' Antoine in the 1960 CBC series, Cariboo Country.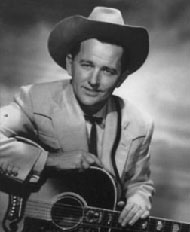 On this day in 1982, one of the big "singing cowboys" of the 1940's, Jimmy Wakely died of heart failure & emphysema at age 68.
On this day in 1984, top honors in the 36th Annual Emmy Awards went to Hill St Blues, Cheers, John Ritter & Tyne Daly.
On this day in 1986, NBC-TV was named winner of the ratings race for the 52-week season (1985-1986). The Cosby Show and Family Ties rated #1 and #2 respectively. In fact The Cosby Show remained number one through the 1989-1990 season.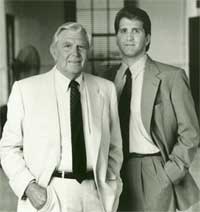 Also this day in 1986, the first season of "Matlock" starring Andy Griffith, began on NBC.
Still in 1986, an anti-crack rally at New York's Plaza Hotel was headlined by James Brown, Freddie Jackson, and Melba Moore.
On this day in 1989, Milli Vanilli started a two week run at No.1 on the US singles chart with 'Girl I'm Gonna Miss You', the duo's second US No.1. Also today the duo went to No.1 on the US album chart with 'Girl You Know It's True'.
On this day in 1990, 
PBS
 began showing the 11 hour miniseries by 
Ken Burns 
on the US 
Civil War
.
On this day in 1992, the first episode of "
Mad About You
" with Paul Reiser and Helen Hunt, aired on NBC-TV. On this day in 1994, 
Oasis
 arrived in Seattle to begin their first U.S. tour at a place in the Capital Hill district called Moe's.
On this day iIn 1996, Canadian-born actor Jim Carrey married actress Lauren Holly. She filed for divorce a year later.
On this day in 1997, The Rolling Stones kicked off the North American leg of their Bridges To Babylon tour, playing the first of two nights at Chicago's Soldier Field.
Also in 1997, Elton John's single "Candle in the Wind 1997" was released in the U.S., ten days after It went for sale in the UK.
On this day in 1998, actress 
Mary Frann
, who co-starred on TV's Newhart, died of heart failure at age 55.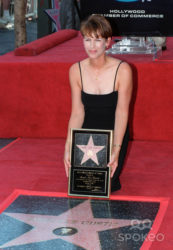 Also in 1998, movie star Jamie Lee Curtis, who had been featured in two TV series, "Anything But Love" & "Operation Petticoat", received a star on the Hollywood Walk of Fame.
On this day in 1999, rapper Coolio  appeared on TV's "Judge Joe Brown" to settle a financial dispute with his backing band the Wyld Bunch. The judge ruled the band was due $4,000 in unpaid earnings appeared on TV's "Judge Joe Brown" to settle a financial dispute with his backing band the Wyld Bunch. The judge ruled the band was due $4,000 in unpaid earnings.
On this day in 2001, following the disastrous 9/11 terrorist attacks nearly two-weeks earlier, a full-page ad in the New York Times read: "Imagine the people living in peace." Placed by Yoko Ono, the message was from her late husband John Lennon's song "Imagine."
Also in 2001, Jay-Z started a three-week run at No.1 on the US album chart with 'The Blueprint'.
On this day in 2002, the first spinoff of the original "CSI" franchise "CSI: Miami" with David Caruso, aired its first broadcast on CBS.
On this day in 2003, Rosalie Allen died at age 79. Allen was the singer/broadcaster also known as the "Queen of the Yodelers". Allen was the first woman inducted into the Country Radio Broadcasters Country DJ Hall of Fame.
Also in 2003, the longrunning, ratings-topping series NCIS starring Mark Harmon debuted on CBS.  It was a spinoff of the JAG series.
On this day in 2004, radio broadcaster 
Bill Ballance
 died at age 85.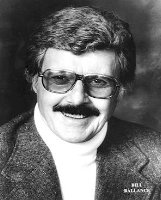 Ballance is widely credited for paving the way for "shock jocks" with his controversial Los Angeles phone-in radio show in the 1970s which covered topics such as relationships and sex.  He also had a widely-publicized affair with a young 
Dr. Laura Schlessinger
, and twenty-odd years later,  in 1998 released nude pictures of her on the Internet.
Also in 2004, the fifth season of "CSI" began on CBS. Still in 2004, former Alice in Chains members Jerry Cantrell and Sean Kinney and an acoustic Queensrÿche performed in Seattle at the No Vote Left Behind festival. Proceeds from the four days went to political campaigns for progressive candidates and the Democratic National Committee.
On this day in 2005, Bon Jovi went on NBC's Tonight Show With Jay Leno to promote their 9th studio album "Have A Nice Day."
On this day in 2006, Neil Young was named artist of the year at the Americana Honors and Awards at the fifth annual event in Nashville, Tennessee. The 60-year-old singer-songwriter from Toronto had released the protest album Living With War this year.
Also in 2006, 
Beyonce
 was at No.1 on the US album chart with her second solo album 'B'Day.'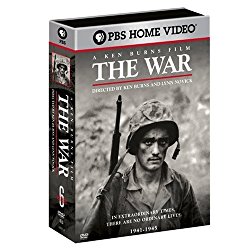 On this day in 2007, Ken Burns' 7-part, 15-hour opus The War began on PBS, which later said that 18.7 million viewers saw the airings of "The War".
Also in 2007, this week's episode of the CBS crime drama Cold Case used Nirvana songs exclusively. The episode focused on a '94 murder and featured "Come as You Are," "Heart Shaped Box" and All Apologies" by the Seattle Grunge band, in the words of the producer "to not only evoke the era of the killing, but also bring a starkness and poetry to the story."
On this day in 2009, actress Mackenzie Phillips told Oprah Winfrey's TV audience that for more than a decade she had maintained a consensual sexual relationship with her father, John Phillips of the Mamas and the Papas. Philips also said that her father, who died in 2001, introduced her to drugs at the age of 11.
Also in 2009, fourteen re-mastered 
Beatles
 albums and boxed sets sold more than 2.25 million copies during the first five days they were on sale in North America, Japan and the UK.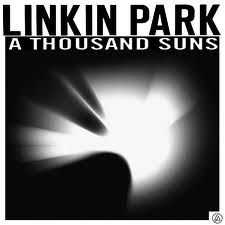 On this day in 2010, 
Linkin Park
's fourth album "A Thousand Suns" debuted at #1 on the Billboard 200 chart, selling 241,000 copies in its first week.
On this day in 2011, founding bassist with Gene Vincent and the Blue Caps,"Jumpin'" Jack Neal, who played on 35 released tracks with the rockabilly group, died at age 80.
On this day in 2012, Brandon Manitoba-born broadcast journalist Henry Champ, who did lengthy TV stints with first the CTV, then NBC, and eventually the CBC news divisions, died in Washington DC at age 75.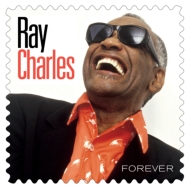 On this day in 2013, which would have been his 83rd birthday, the "father of soul," Ray Charles was honored by the U.S. Postal Service with a commemorative stamp as part of their Music Icons series.
This day in 2014 was proclaimed 
David Bowie Day
 in Chicago. The decree from Mayor Rahm Emanuel coincided with "
David Bowie
 Is," a retrospective exhibit at the city's Museum of Contemporary Art.
On this day in 2015, 
Aerosmith
 frontman 
Steven Tyler
 was a guest on the season four premiere of ABC-TV's 
Nashville
. He appeared as himself.
On this day in 2016, 18-year old Canadian singing sensation Shawn Mendes released his second album, Illuminate.
On this day in 2017, at Massey Hall in Toronto, Neil Young was inducted into the Canadian Songwriters Hall of Fame.  
Today's Birthdays
Singer Julio Iglesias is 78.
Lovin' Spoonful bassist Steve Boone is 78.
Actor Paul Petersen (The Donna Reed Show) is 76.
Edmonton-born director Anne Wheeler (Private Eyes, Chesapeake Shores, Bomb Girls, Cra$h & Burn, This is Wonderland, DaVinci's Inquest) is 75.
Actress-singer Mary Kay Place (Big Love, Mary Hartman, West Wing) is 74.
Actress Caroline Lagerfelt (Gossip Girl, Nash Bridges) is 74.
Singer Bruce Springsteen is 72.
Drummer Leon Taylor of The Ventures is 66.
Model/actress Maren Jensen (Battlestar Galactica) is 65.
Actress Rosalind Chao (Star Trek: Deep Space Nine, The O.C.) is 64.
Actress Rosalind Allen (Seaquest 2032, Santa Barbara, All My Children) is 64.
Actor Jason Alexander (Seinfeld) is 62.
Actor John Henton (The Hughleys, Living Single) is 61.
Actor Jason Carter (Babylon 5) is 61.
Actor Chi McBride (Hawaii 5-Oh 2013, Marvel's Avengers Assemble, Golden Boy, Pushing Daisies, Boston Public) is 60.
Actress Elizabeth Pena (Maya & Miguel, I Married Dora) is 60.
Country musician steel-guitarist Don Herron (BR549) is 59.
Actor Erik Todd Dellums (Homicide, The Wire) is 57.
Actress LisaRaye (McCoy) (Single Ladies, All of Us) is 55.
Actress LisaRaye McCoy-Misick (All of Us, Single Ladies) is 54.
Actress Jenna Stern (Law & Order: SVU, Law & Order) is 54.
Actor Crispin Bonham-Carter (Coronation Street:After Hours, Pride & Prejudice) is 52.
Singer/songwriter Ani DiFranco is 51.
Actor/writer Karl Pilkington (The Ricky Gervais Show) is 49.
Singer Sarah Bettens of K's Choice is 49.
Rapper-producer-record head Jermaine Dupri is 49.
Journalist/blogger Ana Marie Cox (Wonkette) is 49.
Actor Kip Pardue (Runaways, Ray Donovan, The Nightmare Nanny, ER) is 46.
Everett Wa.-born producer/director/actor Christopher Miller (The Last Man on Earth, How I Met Your Mother, Clone City) is 46. 
Actress Jaime Bergman (Son of the Beach) is 46.
Actor Rob James-Collier (Coronation Street, Downton Abbey) is 45.
Actress Faune Chambers Watkins (Save the Last Dance) is 45.
Actor Warren Kole (Shades of Blue, Common Law, 24) is 44.
Actress Keri Lynn Pratt (Jack & Bobby, The Originals: Awakening) is 43.
Actor Anthony Mackie (All the Way) is 43. Singer Erik-Michael Estrada of O-Town is 42.
Actress Aubrey Dollar (Battle Creek, Women's Murder Club, Point Pleasant) is 41.
Actress Misti Fraya (Living with Fran) is 40.
Actress Bevin Prince (One Tree Hill) is 38.
Actress Alyssa Sutherland (Vikings) is 38.
Actor David Lim (Quantico, Hollywood Heights) is 38.
Actress Anneliese Van der Pol (That's So Raven, Shalom Sesame, Raven's Home) is 37.
Actress Kate French (Wicked Wicked Games, The L Word, One Tree Hill) is 37.
Model/TV personality CariDee English (Pretty Wicked, America's Next Top Model) is 37.
Actor/TV personality Brandon Richardson (Tough Love) is 37.
Actress Cush Jumbo (The Good Fight, The Good Wife) is 36.
Actor/TV personality Hasan Minaj (The Daily Show, Disaster Date) is 36.
Actress Kaylee DeFer (Gossip Girl, The War at Home) is 35.
Actor 
Skylar Astin
 (Ground Floor, Graves) is 34.
Chart Toppers – Sept.23
1948 A Tree in the Meadow – Margaret Whiting It's Magic – Doris Day You Call Everybody Darlin' – Al Trace (vocal: Bob Vincent) Just a Little Lovin' (Will Go a Long Way) – Eddy Arnold
1957 Tammy – Debbie Reynolds Diana – Paul Anka Mr. Lee – The Bobbettes Fraulein – Bobby Helms
1966 You Can't Hurry Love – The Supremes Yellow Submarine – The Beatles Cherish – The Association Almost Persuaded – David Houston
1975 Rhinestone Cowboy – Glen Campbell I'm Sorry – John Denver Could It Be Magic – Barry Manilow Daydreams About Night Things – Ronnie Milsap
1984 Missing You – John Waite Let's Go Crazy – Prince & The Revolution Drive – The Cars Let's Chase Each Other Around the Room – Merle Haggard
1993 Dreamlover – Mariah Carey Whoomp! (There It Is) – Tag Team Right Here/Human Nature / Downtown – SWV-Sisters With Voices Ain't Going Down (Til the Sun Comes Up) – Garth Brooks
2002 Dilemma – Nelly featuring Kelly Rowland Gotta Get Thru This – Daniel Bedingfield Just A Friend 2002 – Mario I Miss My Friend – Darryl Worley
2011 Someone Like You – Adele Moves Like Jagger – Maroon 5 featuring Christina Aguilera Pumped Up Kicks – Foster the People Barefoot Blue Jean Night – Jake Owen
Today in Broadcast History is compiled by Ron Robinson