ON THIS DAY in 1907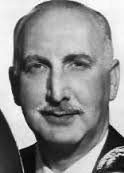 radio newsman & commentator Cecil Brown was born in New Brighton Pennsylvania.  Some of his most important broadcasts were from the Pacific war front during the early days of World War II. One of the correspondents known as 'Murrow's Boys,' he resigned from CBS in 1943, but continued his commentaries until 1967, with Mutual, NBC and ABC. For his contributions to radio he has a star on the Hollywood Walk of Fame. He died Oct. 25 1987 at age 80.
On this day in 1908, orchestra leader Bernard Green was born in New York City.  He played for such radio shows as the Henry Morgan Show & Garry Moore.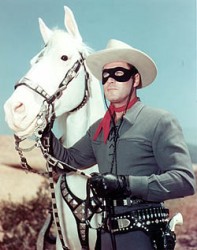 On this day in 1914, actor Clayton Moore who played The Lone Ranger   on TV & in the movies, was born in Chicago.
On this day in 1920, actress Kay Medford (Barney Miller, Dean Martin Show) was born in New York City.
On this day in 1921, CBS & ABC newsman Hughes Rudd was born.
On this day in 1924, Yankee baseball player & later broadcaster Jerry Coleman was born in San Jose Calif.  After calling the games of the Yankees, then the Angels, he was the play-by-play voice of the San Diego Padres for more than 30 years. In latter years he greatly reduced the number of games he worked, and switched to the analyst role.  After injuries sustained in a fall at his home he died Jan. 5 2014 at age 89.
On this day in 1936, the NBC radio network presented the daytime soap John's Other Wife for the first time. Actually, John's other wife was not his wife at all, but his secretary.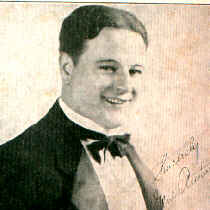 On this day in 1927, singer Gene Austin  waxed one of the first million sellers, My Blue Heaven, for Victor Records, which eventually was #1 for 13 straight weeks.  Austin was the most popular singer of the late '20's.
The same day in 1936, CBS debuted a new daily quarter-hour drama Big Sister, detailing the life and loves of Ruth Evans, who became Ruth Wayne during the popular soap's 16 year run. Alice Frost played the title role for the first 6 years, Grace Mathews was Ruth during the final 6 years.
Also in 1948, Vernon Dalhart, whose 1924 recording of "The Prisoner's Song" was the biggest-selling non-Christmas record of the pre-rock 'n' roll era, died at age 65. Dalhart recorded "The Prisoner's Song" for no less than 28 labels under numerous pseudonyms. Total sales of all versions were estimated at 25-million.
On this day in 1955, Little Richard entered a New Orleans recording studio to begin two days of recording. Things were not going well and during a break, Richard and his producer Bumps Blackwell went to the Dew Drop Inn for lunch. Richard started playing the piano in the bar like crazy, singing a loud and lewd version of 'Tutti Frutti.' With only fifteen minutes left in the session, Richard recorded the soon-to-be-smash hit and coined the phrase, "a-wop-bop-a-loo-bop-a-lop-bam-boom."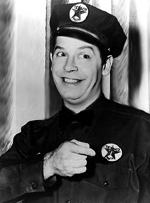 On this day in 1948, Milton Berle was named permanent host of Texaco Star Theater on NBC-TV.Within the year he was responsible for selling so many receivers he was dubbed "Mr. Television."
On this day in 1957, actor Richard Boone became the hired gun, Paladin.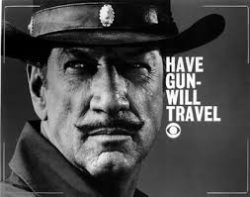 The CBS-TV series "Have Gun Will Travel" continued for 6 years.  A radio version starring John Dehner began a year later, and continued until 1960.  This was one of the rare instances where a TV series preceded the radio version.
On this day in 1960, Chubby Checker's "The Twist" hit #1 on the charts.
On this day in 1962, the third season of "The Flintstones" began on ABC TV. The first show of the season was the first to be broadcast in color. All previous episodes (the first two seasons) had been filmed in color but had been broadcast in black and white.
Also in 1957, Alberta's 4th TV station CHAT-TV Medicine Hat signed on as Channel 6, with Premier Ernest Manning on hand. It would be 3 months before the microwave network connected bringing live CBC programming.
On this day in 1963, The Beatles' "She Loves You" became England's best-selling single of all time. That would be erased in 1977, by ex-Beatle Paul McCartney's "Mull Of Kintyre."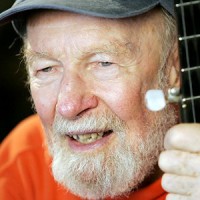 Also in 1963, iconic folksinger/songwriter Pete Seeger agreed to appear on ABC-TV's "Hootenanny," but backed away after the network asked him to sign a 'loyalty oath,' to verify he'd never been a communist sympathizer.
On this day in 1964, George Burns debuted the sitcom "Wendy and Me," co-starring Connie Stevens on ABC-TV. This attempt to continue George's TV career after the retirement of his wifeGracie Allen, ran just the one season.
That same day in 1964, the Bing Crosby Show, a filmed sitcom in which the crooner and co-star Beverly Garland played middle-aged parents, had its premiere on ABC TV.  It too was cancelled the following spring.
On this day in 1965, the military satire set in the Old West "F-Troop" debuted on ABC-TV.
Also this day in 1965, the short-lived Jerry Van Dyke sitcom "My Mother The Car" premiered on NBC TV. The series was canceled after only a few weeks.
On this day in 1966, Gertrude Berg,  the lead actress and creative force behind the daytime comedy-drama The Goldbergs, died of heart failure at age 67.  The show ran for 19 years on radio, and some 5 years on TV.
On this day in 1967, New Westminster's Raymond Burr appeared (in a wheelchair) on the first episode of Ironside on NBC.
Also in 1967, The Jimi Hendrix Experience appeared on BBC music show Top Of The Pops.
On this day in 1968, Roy Orbison's house in Nashville burnt down, his two eldest sons died in the blaze. Orbison was on tour in the UK at the time.
Also in 1968, "The Archies" Saturday morning cartoon musical series premiered on CBS-TV.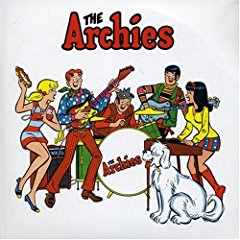 Created by Don Kirshner, the man who unleashed The Monkees two years earlier, The Archies existed only in the studio. The vocals were all overdubbed by one man, Ron Dante. Despite their make-believe status, The Archies had the biggest-selling record of 1969, "Sugar, Sugar."
Still in 1968, Pete Townshend of the Who told Rolling Stone magazine that he planned to write a 90-minute rock opera called "Tommy," about a deaf, dumb and blind boy. The opera was released as a double L-P in April, 1969, and was hailed by the New York Times as the first pop masterpiece. Other critics found the work pretentious. But "Tommy" caught on, the album sold a million copies, and a single from it, "Pinball Wizard," became a hit.
Again in 1968, the Jeff Beck Group's "Truth" album and Big Brother & the Holding Company's "Cheap Thrills" first entered the Billboard Album chart. The Beck Group had Rod Stewart and future Rolling Stone Ron Wood (on bass) while Big Brother was driven by Blues wailer Janis Joplin.
On this day in 1970, the No. 1 Billboard Pop Hit was "Ain't No Mountain High Enough" by Diana Ross. The song was the first solo effort by the singer to reach No. 1.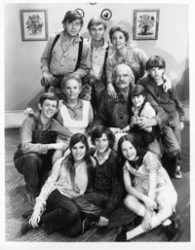 On this day in 1972, the first show in the CBS family drama The Waltons was aired.The immensely-popular family series set in the depths of the 1930's depression ran weekly until 1981.
On this day in 1973, the fifth and final season of "The Brady Bunch" began.
Also in 1973, Donny Osmond received a gold record for his hit single, The Twelfth of Never.  The youngster would strike gold a total of five times in his recording career.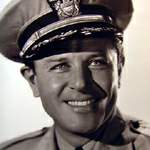 On this day in 1974, actor & radio host Warren Hull (Strike it Rich, Vox Pop) died at age 71.His impact on radio resulted in his own star on the Hollywood Walk of Fame.
Also dying this day in 1974 was actress Barbara Jo Allen, better known as the man-chasing Vera Vague on the Bob Hope radio show. She was 70 years old.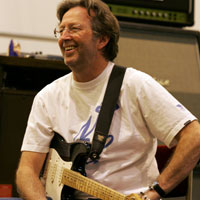 Still in 1974, the song "I Shot the Sheriff" by Eric Clapton  topped the charts, but only remained #1 for a week.
On this day in 1976, Bob Dylan's "Hard Rain" concert ran as a television special on NBC.
On this day in 1978, the first show of the TV series Mork & Mindy, starring the irrepressible Robin Williams as Mork and actress Pam Dawber as Mindy, aired on ABC-TV.  It was a spinoff from Happy Days.
On this day in 1979, singer Kenny Rogers received a star on the Hollywood Walk of Fame.
On this day in 1981, Entertainment Tonight premiered. ET was the first syndicated program to be distributed by satellite. Mary Hart, who debuted in the anchor chair in 1982, became the longest continuous-serving host.
On this day in 1984 the first MTV Awards were held, with Bette Midler & Dan Aykroyd as hosts.Michael Jackson's "Thriller" was a big winner, as was Herbie Hancock.  But the Cars, Police, Van Halen and ZZ Top also took home some hardware. Madonna descended from a giant wedding cake to perform "Like a Virgin."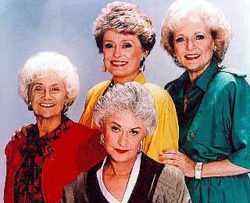 On this day in 1985, the first episode of "The Golden Girls" aired on NBC.
In 1987, "American Bandstand" host Dick Clark was honoured by the Guinness Book of World Records with its first Supreme Achievement Award. "American Bandstand" was cited by the record book as being the longest-running entertainment program on television.  Among the many performers who received their first national exposure on "Bandstand" were Jerry Lee Lewis, Buddy Holly, the Beach Boys, Prince and Madonna.
In 1988, "Unsolved Mysteries," hosted by Robert Stack, premiered on NBC.
Also in 1988, Prince played the first night of the North American leg on his Lovesexy 84-date world tour at the Met Center in Minneapolis.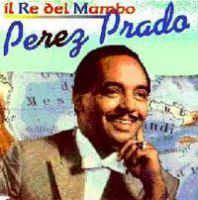 In 1989, Latin bandleader Perez Prado, who helped spread the mambo craze throughout the world in the early 1950's, died in Mexico City of a stroke. He was 72.
In 1991, TV comedian Jay Leno was slightly injured when his motorcycle was hit by another biker.
Also in 1991, Paula Abdul scored her sixth US No.1 single with 'The Promise Of A New Day.'
In 1993, lawyers for a 13-year-old boy filed suit in Los Angeles against Michael Jackson, claiming the entertainer seduced and sexually abused the youth. Jackson denied the allegations, and his security consultant claimed they were part of an extortion plot. The case was settled out of court.
In 1994, Gordon Lightfoot bailed out of performing at a rally to save trees at the Ontario Place concert site on Toronto's waterfront. Lightfoot's manager denied the singer was pressured to withdraw by M-C-A Concerts, the music company heading the site's redevelopment.
Also in 1994, the 60's Doo-Wop group The Temptations 
  received a star on the Hollywood Walk of Fame.
On this day in 1995, Earth, Wind and Fire received a star on the Hollywood Walk of Fame.
Also in 1995, Paul McCartney's handwritten lyrics to "Getting Better" by The Beatles were auctioned off by Sotheby's in London. The winning bid was $249,200.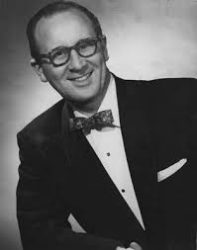 On this day in 1996, the Panorama Roof of the Hotel Vancouver closed after 57 years of music for dining and dancing.  Entertaining on this final night was longtime Roof institution
Dal Richards and his orchestra, and CBC-TV singing star Juliette (below), who got her start there in 1941, at age 13.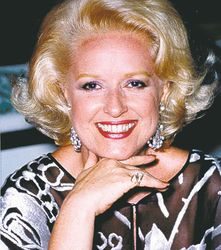 In 1997, Paul McCartney revealed in his authorized biography that Bob Dylan introduced him to marijuana in 1964, and he in turn did the same for Mick Jagger two years later. The former Beatle also claimed to have played the dominant role in his songwriting partnership with John Lennon.
Also on this date in 1997, LeAnn Rimes' album "You Light Up My Life" debuted at Number One on three of Billboard's charts — pop, country and contemporary Christian. She had just turned 15.
On this day in 1998, Shania Twain won awards in six of the eight categories for which she was nominated in the Canadian Country Music Awards.
On this day in 1999, we learned that George Michael was being sued for $10 million by the policeman who arrested the singer in a public lavatory. Marcelo Rodriguez claimed he was mocked in the video 'Outside' leaving him in physical distress.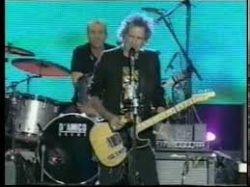 Also in 1999, Sheryl Crow and friends stage a free concert for 25,000 lucky fans in New York's Central Park. Crow's guests include Sara McLachlan, Chrissie Hynde, Stevie Nicks, Eric Clapton, the Dixie Chicks and Keith Richards.
On this date in 2000, Winnipeg's CHVN-FM signed on with 100,000 watts on 95.1 MHz.
Also in 2000, Paul Simon, Crosby Stills and Nash, and the Eagles' Don Henley and Glenn Freyperformed at the joint VH1/Rolling Stone fundraiser for U.S. presidential hopeful Al Gore.
On this day in 2001, as a result of the 9/11 terrorist attacks, Clear Channel Communicationsissued a controversial list of 'songs which could be upsetting' to Americans, and were therefore banned from play.  They included Bobby Darin's 'Mack the Knife,' 'What a Wonderful World' by Louis Armstrong, and Ricky Nelson's 'Travelin' Man.'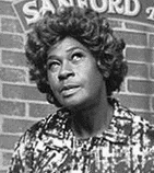 On this day in 2002, actress LaWanda Page, who played Aunt Esther in TV's Sanford & Son, died of complications from diabetes at age 81.
On this day in 2003, Gerry Marsden of Gerry and the Pacemakers underwent triple heart bypass surgery in Liverpool, England.
Also in 2003, Mary J. Blige was at No.1 on the US album chart with 'Love & Life.' the singer's second US No.1.
On this day in 2004, CKRW Whitehorse launched its new FM repeater as "The Rush 96.1 FM."  Initially simulcasting the AM 610 signal it has since become the primary frequency, with repeaters throughout the Territories, while the AM transmitter has gone dark. 
On this day in 2005, HMV stores in Canada removed Bob Dylan CDs from their shelves to protest the singer's exclusive deal to sell his new album only in Starbucks.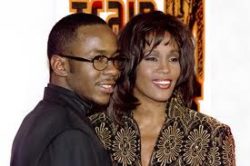 On this day in 2006, singer Whitney Houston filed for divorce from singer Bobby Brown, after 14 years of marriage.
Also in 2006, Bob Seger made his first appearance on NBC's Tonight Show With Jay Leno.
On this day in 2008, Metallica started a two week run at No.1 on the UK album chart with their ninth album 'Death Magnetic'.
On this day in 2009 we lost two actors who made a major impact on the small screen.  Patrick Swayze, whose career was bookended by the miniseries North & South and the cable series The Beast, died of pancreatic cancer at age 57. And Henry Gibson, who co-starred on Rowan & Martin's Laugh In, succumbed to cancer one week short of his 74th birthday.
Also in 2009, The Beatles made U.K. music chart history by breaking Elvis Presley's record for having the most albums by a single artist in the top 60 positions at one time. Elvis had 14 albums in '77 (the year he died) but The Beatles tallied 16.
On this day in 2010, Robert Plant's roots-oriented "Band Of Joy," a CD named after his pre-Led Zeppelin outfit, was released for sale.
On this day in 2011, the Bronx Borough president declared it Anthrax Day in the Bronx (New York City). The honor coincided with the Big 4 concert (Metallica, Megadeth, Slayer and Anthrax) at Yankee Stadium in the Bronx, the first metal concert at the iconic locale. Three members of Anthrax are natives of the Bronx.
  On this day in 2012, Vancouver-born actor Winston Reckert, who starred in the TV series Neon Rider and Adderly, and guested on scores of other episodic series, succumbed to cancer in Vancouver at age 63.
Also in 2012, actor Stephen Dunham, a charismatic performer who starred in the TV series DAG, Oh, Grow Up and Hot Properties, died just days after suffering a heart attack. He died on his 48th birthday.
In 2014, having announced his departure weeks earlier, Chris Walla, a founding member of Death Cab For Cutie, played his final concert with the band at the Rifflandia Festival in Victoria, B.C.
In 2015, Iron Maiden debuted at #4 on the Billboard 200 album chart with "The Book Of Souls" after opening week sales of 75,000 copies.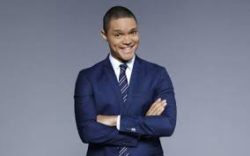 In 2017,  Comedy Central renewed Trevor Noah's deal through 2022 to host the half-hour late-night satirical TV program 'The Daily Show.'
In 2018, Universal Studios in Hollywood opened "Halloween Horror Nights," a maze with a soundtrack provided by Slash (Guns N' Roses).
Today's Birthdays
Actor Walter Koenig (Star Trek, Babylon 5) is 86.
Singer-actress Joey Heatherton (Hollywood Palace) is 78.
Sha Na Na leader Jon "Bowzer" Bauman is 75.
Actor Sam Neill (Alcatraz, The Tudors, Crusoe, Kane & Abel) is 75.
Actor Robert Wisdom (Nashville, Chicago PD, Prison Break, The Wire) is 69.
Saxophonist Steve Berlin of Los Lobos is 67.
Country singer-songwriter Beth Nielsen Chapman is 66.
Actress Mary Frances Crosby (Dallas, Brothers & Sisters '79) is 63.
Actor Kirk Baltz (Wicked City, Human Target) is 63.
Actress Haviland Morris (One Life to Live) is 63.
Singer Morten Harket of A-ha is 63.
Country singer John Berry is 63.
Vancouver-resident actor Callum Keith Rennie (Californication, Battlestar Gallactica, Due South) is 63.
Actress Melissa Leo (I'm Dying Up Here, Wayward Pines, Treme, Homicide, All My Children) is 62.
Actor Radames Pera (Kung Fu, Little House on the Prairie) is 62.
Actress Faith Ford (Faith and Hope, Murphy Brown) is 58.
Actress Michelle Stafford (The Young and the Restless, Parker) is 57.
Actor Dan Cortese (What I Like About You, Veronica's Closet, Melrose Place) is 55.
Ottawa-born actor K. C. Martel (Growing Pains) is 55. 
Singer Mark Hall of Casting Crowns is 53.
Producer/director Tyler Perry (If Loving You is Wrong, For Better or Worse, House of Payne) is 53.
Actor Ben Garant (Reno 911!) is 52.
Actress Farah White (Lunch Break) is 52.
Bassist Craig Montoya (Everclear) is 52.
Actress Kimberly Williams-Paisley (According to Jim) is 51.
Actor Pat Healy (Eagleheart) is 51.
Actor Andrew Lincoln (The Walking Dead) is 49.
Rapper Nas is 49.
Actor Brian Klugman (Bones, Frasier, Felicity) is 47.
Actor Austin Basis (Beauty & the Beast, Life Unexpected) is 46.
Actress Dilshad Vadsaria (Revenge, Second Chance, Greek) is 45.
TV chef Katie Lee (Top Chef, The Kitchen, Rachael Ray) is 41.
Actor Boogie (AKA Bobby Bowman) (iCarly) is 41.
Actor Nyasha Hatendi (Casual) is 41.
Former Pussycat Dolls dancer/singer Ashley Roberts is 41.
Actress Kristen Renton (Days of Our Lives, Sons of Anarchy) is 40.
Actor Adam Lamberg (Lizzie McGuire) is 38.
Singer Alex Clare is 37.
Model/ actress Shannon Kane (All My Children, Hollywood Heights) is 36.
Actor A.J. Trauth (Even Stevens) is 36.
Actress Jessica Brown Findlay (Downton Abbey) is 33.
Actor-singer Logan Henderson (Big Time Rush) is 33.
Actor Jesse James (TMI Hollywood) is 33.
Actor Shayne Topp (Smosh, Smosh Summer Games 2016, The Goldbergs, So Random) is 31.
Actress Emma Kenney (Shameless, 2018's Roseanne, The Conners) is 23.
Chart Toppers – September 14
1948 A Tree in the Meadow – Margaret Whiting It's Magic – Doris Day You Call Everybody Darlin' – Al Trace (vocal: Bob Vincent) Just a Little Lovin' (Will Go a Long, Long Way) – Eddy Arnold
1957 Tammy – Debbie Reynolds Honeycomb – Jimmie Rodgers Mr. Lee – The Bobbettes Whole Lot of Shakin' Going On – Jerry Lee Lewis
1966 You Can't Hurry Love – The Supremes Yellow Submarine – The Beatles Land of 1000 Dances – Wilson Pickett Almost Persuaded – David Houston
1975 Rhinestone Cowboy – Glen Campbell At Seventeen – Janis Ian Fame – David Bowie Feelins' – Loretta Lynn/Conway Twitty
1984 What's Love Got to Do With It – Tina Turner Missing You – John Waite She Bop – Cyndy Lauper Tennessee Homesick Blues – Dolly Parton
1993 Dreamlover – Mariah Carey Whoomp! (There It Is) – Tag Team If – Janet Jackson Thank God for You – Sawyer Brown
Today in Broadcast History compiled by Ron Robinson
2002 Dilemma – Nelly featuring Kelly Rowland Complicated – Avril Lavigne Gotta Get Thru This – Daniel Bedingfield Unbroken – Tim McGraw
2011 Moves Like Jagger – Maroon 5 featuring Christina Aguilera Party Rock Anthem – LMFAO featuring Lauren Bennett & GoonRock Pumped Up Kicks – Foster the People Remind Me – Brad Paisley (duet with Carrie Underwood)
Today in Broadcast History compiled by Ron Robinson