Jay Nachlis recently celebrated 5 years at Coleman Insights, he admitted that "not every career move I've made was the best decision, but every one of them was important for different reasons. With every single one, I made lasting friendships, learned from mistakes, and got better." Which is why he ascended to VP/Consultant & Marketing Director at Coleman Insights earlier this year. I had the opportunity to meet Jay at Podcast Movement earlier this year and found ourselves talking about Canadian radio, Buffalo, the Buffalo Bills, podcasting, and more Buffalo Bills.
In this episode, you will hear about Jay's early radio days working in Syracuse at the campus radio station, (WJPZ) going back to San Francisco to look for work, only to return to Syracuse at WYYY and rise to PD at the age of 24. We later get into his time in Buffalo, Detroit and a very important moment involving comedian Kurtis Connor, which Jay blogged about here. 
We also spoke about the buzz in the room at Morning Show Bootcamp and Podcast Movement.
A thanks to the people who support the show each week and allow it arrive on your phones for free.
The CHR Prep Service – Click to get a free trial.
Megatrax – Licensed Music for your radio station or podcast production company.
…
…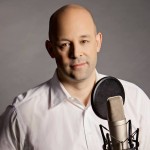 Matt Cundill works with radio groups on digital strategies and talent coaching. He recently started the Sound Off Podcast: The Podcast about Broadcast"
E-mail Matt: [email protected]
Twitter: @mattcundill
" The Sound Off Podcast is committed to helping broadcasters find their way through the digital revolution. "