This episode, versatility is the word of the day. Sam Cook is currently the host and executive producer of The Shot, a singer/songwriter competition show filmed in Toronto, but she's also spent time as a radio host, podcaster, VO artist, and on-screen with other TV networks like YTV.
It should go without saying that most people don't begin their career on one of the biggest shows in television history, but that's exactly what Sam did. We talk to her about how a Canadian girl managed to land an internship on David Letterman in New York, and how she followed it up with getting a job at YTV by crashing her car in the parking lot. Certainly not a conventional start, but a roaring one nonetheless.
We also talk about how she began to fall in love with radio, and when she made the move to voiceover and teaching. Sam teaches On-Air Television at Mohawk College, and in the latter half of the episode, we dive into everything about teaching the hosts of tomorrow – including some of my rather strong opinions about entry-level radio jobs.
To connect with Sam, you can follow her on Twitter, Facebook, LinkedIn and YouTube.
Or, if you're considering her for any radio/voiceover positions, check out her website.
CLICK HERE to get a transcript of this episode.
A thanks to the people who support the show each week and allow it arrive on your phones for free.
The CHR Prep Service – Click to get a free trial.
Megatrax – Licensed Music for your radio station or podcast production company.
…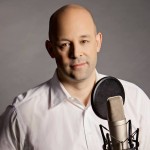 Matt Cundill works with radio groups on digital strategies and talent coaching. He recently started the Sound Off Podcast: The Podcast about Broadcast"
E-mail Matt: [email protected]
Twitter: @mattcundill
" The Sound Off Podcast is committed to helping broadcasters find their way through the digital revolution. "