ON THIS DAY in 1896
singer/musician/actress Amanda Randolph was born in Louisville Ky. She is best remembered as Kingfish's mother-in-law in Amos & Andy, both radio & TV. In the late 1930's she had been featured on the radio soaps Young Dr. Malone, Romance of Helen Trent and Big Sister.  She was one of several actresses to play Beulah on TV, and was a cast member on The Danny Thomas Show.  She suffered a fatal stroke August 24, 1967, a week short of her 71st birthday.
In 1906, writer/comedienne Barbara Jo Allen was born in New York City.
She created the inimitable radio character Vera Vague in the late 1930's, and played the wise-cracking man-chasing spinster to the hilt in her regular spots on Bob Hope's Pepsodent radio programs. She was part of his USO troupe during WWII. In addition to an extensive radio resume she appeared in some 60 films, and hosted (as Vera) the CBS TV audience participation show Follow the Leader in 1953. She died Sept. 14 1974, just 12 days after turning 68.
In 1927, burlesque & vaudeville belter Sophie Tucker recorded a unique version of her signature song, 'Some of These Days,' in which she narrates the first part of the verse and tells how the song is the story of her life.  It was never released until THIRTY YEARS LATER on Columbia's archive series "The Original Sound of the 20s."
In 1931, the radio show "15 Minutes with Bing Crosby" debuted on CBS. For the first six months it ran six nights a week.
In 1934, comedian/actor/ puppeteer/voice actor Chuck McCann was born in Brooklyn.  After two decades hosting New York TV puppet/variety shows for kids, he moved west in 1975 and became a force in Los Angeles-based TV.  He made frequent guest appearances on Little House on the Prairie, Bonanza, Columbo, The Rockford Files and The Bob Newhart Show, and was a regular on Norman Lear's All That Glitters. He co-starred with Bob Denver in CBS's Saturday-morning sitcom Far Out Space Nuts, which he co-created, and found fame in a long-running series of commercials for Right Guard.  He died of congestive heart failure April 8 2018 at age 83.
In 1953, singer Eddy Arnold and "Colonel" Tom Parker dissolved their management agreement, after nine years.
In 1954, NBC Radio aired the first of just 39 episodes to be produced of 'The Six Shooter,' an adult western starring Jimmy Stewart.  OTR enthusiasts regard it as one of the best-ever audio series.
In 1956, Elvis Presley was in a studio in West Hollywood & recorded "Long Tall Sally," "When My Blue Moon Turns To Gold Again," "Paralyzed," "Old Shep," and "Too Much."  During the first three days of the month Elvis waxed 13 songs, 11 of which were for his second LP, "Elvis."
In 1957, the Everly Brothers released "Wake Up Little Susie," their first single to top both the Pop and Country charts.
Also in 1957, on ABC-TV's American Bandstand Andy Williams performed ""(I'll Taste your) Lips of Wine"' while The Bobbettes lipsynched their hit ""Mr. Lee.""
In 1963, "The CBS Evening News with Walter Cronkite" expanded from 15 to 30 minutes, becoming network television's first half-hour nightly newscast.
Also in 1963, the Angels were atop the singles chart with "My Boyfriend's Back."
In 1964, The Beatles appeared at The Convention Hall in Philadelphia. Days earlier Philadelphia had experienced race-riots, and the Beatles, who were Civil Rights supporters, were shocked to see that their audience of 13,000 was completely white.
Also in 1964, the Rolling Stones were in Chicago where they recorded "Little Red Rooster," the only blues number to ever top the UK pop charts.
In 1965, the Beatles received a Gold Record for their single "Help!", from the movie of the same name.
Also in 1965, The Doors recorded their first demos at World Pacific Jazz Studios in Los Angeles, where they cut six Jim Morrison songs.
In 1968, The Doors were forced to perform as a trio at a concert in Amsterdam after lead singer Jim Morrison collapsed while dancing during the Jefferson Airplane's performance.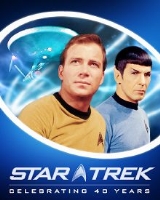 In 1969, NBC-TV canceled "Star Trek." The show had debuted on September 8, 1966, but never became a cult sensation until it went into syndication (repeats.)
In 1970, an obscure art-rock band named Genesis ran an ad in Britain's Melody Maker magazine looking for a drummer.  As a result, 19-year-old Phil Collins was hired… and the rest is history.
Also in 1970, appearing at the Oakland Stadium in California, was Led Zeppelin.
In 1971, the band manager of The Grateful Dead was arrested after disappearing with over $70,000 of the band's money.

In 1972, the Erie Canal Soda Pop Festival was held over three chaotic days on Bull Island in Indiana. The promoters expected about 50,000 music fans; but over 200,000 attended the festival. Many bands pulled out as the festival drifted steadily into anarchy. Those that did appear included Flash Cadillac & the Continental Kids, Cheech and Chong, Foghat, Albert King, Canned heat, Flash, Ravi Shankar, The Eagles, The Amboy Dukes, and Gentle Giant. Three concert goers drowned in the Wabash River. And as the festival ended, the remnants of the crowd burned down the music stand.
In 1974, on his Diamond Dogs tour David Bowie played the first of seven sold-out nights at the Universal Amphitheater in Los Angeles.
In 1978, Phil Lalonde died of cardiac arrest following surgery for a broken hip. He began his career at CKAC Montreal in 1929 as an announcer. In 1931, he became General Manager. And in 1933, negotiated with CBS to carry many of its most popular programs. CBS presented Phil with a Golden Mike award in 1963 to mark the 30 year association between CBS and CKAC, which was still an affiliate at that time.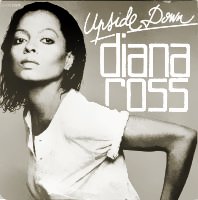 In 1980, the No. 1 Billboard Pop Hit was "Upside Down," by Diana Ross. The song stayed at No. 1 for four weeks, the longest reign of any Ross solo song.
In 1982, Rolling Stones member Keith Richard lost his home in a fire.
Also in 1982, during their 'Hot Space" tour of North America Queen played at The Coliseum in Portland, Oregon.
In 1986, Canadian groupie Cathy Evelyn Smith was sentenced to three years in jail for involuntary manslaughter in the drug overdose that killed Saturday Night Live comedian John Belushi in March 1982.
In 1987, David Bowie played Madison Square Garden on his 'Glass Spider' world tour.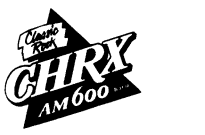 In 1988, the CJOR call letters and the News/Talk format disappeared from 600 on Vancouver's AM dial at 12 Noon; in its place Classic Rock CHRX was born.

In 1989, Ozzy Osbourne was arrested for allegedly trying to kill his wife, Sharon, after a drinking binge. The case was dropped after he went into rehab and the couple reconciled.
Also in 1989, Paula Abdul scored her third US No.1 single of the year with 'Cold Hearted.'
In 1993, Pearl Jam appeared on the MTV Video Music Awards in L.A. After performing "Animal" they were joined by Neil Young for "Rockin' In The Free World." Pearl Jam also won big at the awards as "Jeremy" won them Best Video of the Year, Best Group Video and Best Hard Rock Video.
In 1994, at twelve noon, Seattle's KING 1090 AM dropped its talk format & replaced it with satellite-fed AP All-News Radio as it was in the process of being sold to KIRO Radio.
Also in 1994, Hootie & The Blowfish made their national T.V. debut on NBC's Late Night With David Letterman.
In 1995, "The Concert for the Hall of Fame" was presented at Cleveland Municipal Stadium. It was the grand-opening celebration for the $92-million Rock and Roll Hall of Fame and Museum. Appearing at the concert were such notables as Bruce Springsteen & Chuck Berry, Jerry Lee Lewis, Little Richard, Martha and the Vandellas, and John Mellencamp.
Also in 1995, Michael Jackson went to No.1 on the US singles chart with a song written by R. Kelly 'You Are Not Alone'. It holds a Guinness World Record as the first song in the 37 year history of the Billboard Hot 100 to debut at No.1.
Still in 1995, the Seattle band The Presidents of the United States of America were signed by Columbia Records.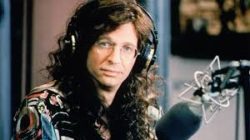 In 1997, the Howard Stern Radio Show premiered in Canada, in Montreal on CHOM 97.7 FM and in Toronto on CILQ 107.1 FM.
In 2000, Victoria's oldest radio station CJVI-900 signed off at 5:05 p.m. CHTT-FM signed on 103.1 MHz just minutes later, after Rogers arranged a frequency swap with Camosun College's CKMO-FM. CKMO-AM began broadcasting on 900 KHz with 10,000 watts on September 5th, as 'Village 900.'
Also in 2000, Destiny's Child, Mary J. Blige, and Angie Stone each took home two trophies at the Soul Train Lady Of Soul Awards, held in Santa Monica, Calif. and hosted by Sisqo, Pink, and actor Shemar Moore.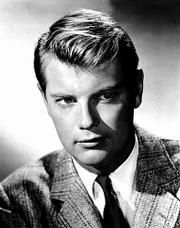 In 2001, actor Troy Donahue, who starred in the early TV series  Surfside 6 & Hawaiian Eye, suffered a fatal heart attack at age 65.
Also in 2001, J.Lo was at No.1 on the Billboard pop singles chart with 'I'm Real.'
In 2005, Port Alberni BC's CJAV-FM signed on at 9:33 a.m. on 93.3 MHz as "The Peak".  And CJAV-AM continued to simulcast at 1240 KHz for three months.
Also in 2005, actor Bob Denver, forever in our hearts as the hapless Gilligan in 99 TV episodes of Gilligan's Island, died of throat cancer and pneumonia at age 70.
Still in 2005, Mariah Carey became only the fifth act ever to hold the top two positions in the Billboard Hot 100 singles chart. The singer's 'We Belong Together' notched a 10th consecutive week at number one on the Billboard chart while 'Shake It Off' jumped two places to second place. The feat puts Carey in a select group of acts to hold the top two with Nelly, OutKast, The Bee Gees and The Beatles.
Again in 2005, Kanye West criticised President Bush's response to Hurricane Katrina during a televised benefit concert in New York. West told the audience: "George Bush doesn't care about black people." The comment went out live on the east coast, but was cut from the taped version seen on the west coast.
In 2006, lead singer of the Isley Brothers, Ronald Isley was sentenced to three years in a US prison for multiple counts of tax fraud. The 64-year-old, was also ordered to pay more than $3.1 million to the IRS for "pathological" evasion. The court heard he cashed royalty cheques belonging to his brother O'Kelly, who died in 1996, and also spent millions of dollars made from undeclared performances on a yacht and two homes.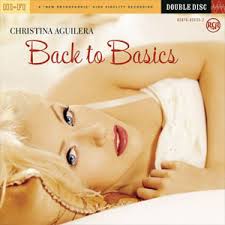 Also in 2006, Christina Aguilera was at No.1 on the Billboard album chart with 'Back to Basics'; the album was also No.1 in 12 other countries.
In 2008, Judas Priest appeared on ABC's Jimmy Kimmel Live! It was the group's debut performance on a late-night U.S. show.
In 2009, Guy Babylon, keyboard player with the Elton John Band died of a heart attack at age 53 while swimming in his pool at his home in Los Angeles.
in 2011, the Red Hot Chili Peppers played a free show at the KOKO Club in London through a partnership with BBC Radio 1. The set list included tracks from their most recent album, "I'm With You" and a cover of Neil Young's "Everybody Knows This Is Nowhere."
In 2012, CBC broadcaster Bob Johnstone, who for decades was the voice of the "Today in History" feature on Radio One, and was one of the first journalists on CBC-TV's "Fifth Estate," succumbed to cancer at age 82.
In 2013, Elton John received the first ever Brits Icon award. Rod Stewart presented the prize, describing John as "the second-best Rock singer ever."
Also in 2013, British broadcaster and presenter David Jacobs, whose on-air career spanned seven decades, died at age 87. He started at the BBC in 1945, hosting shows including Housewives' Choice, Juke Box Jury and Any Questions. In 1964, he became one of the original Top of the Pops presenters.
In 2015,  drummer/professional speaker Donny Conn passed away at age 85.  He was a founding member of the 1950's group The Playmates, who with their hit record Beep Beep appeared on TV on the Ed Sullivan Show, the Milton Berle Show and American Bandstand.  When the band broke up in 1965 Conn reinvented himself first as a comedian and then a motivational speaker.
In 2016, the singing team of Daryl Hall and John Oates were on hand to help unveil their new star on the Hollywood Walk of Fame.
In 2017, famed music documentarian Murray Lerner, who captured Bob Dylan going electric and Jimi Hendrix's legendary Isle of Wight performance, died from kidney failure at age 90.
In 2018, Pearl Jam paid tribute to the late Senator John McCain, a Vietnam War POW and '08 Republican Presidential candidate, during their show at Boston's Fenway Park. PJ performed. "Army Reserve," as a salute to McCain, who died eight days earlier.
Today's Birthdays
Actress Mary Jo Catlett (General Hospital, Diff'rent Strokes, SpongeBob Squarepants) is 84.
Singer and evangelist Jimmy Clanton is 82.
Actress Beverly Sanders (Lotsa Luck, And Justice For All) is 82.
Singer-turned-minister Joe Simon is 79.
Singer Rosalind Ashford of Martha and the Vandellas is 79.
Sportscaster/former star quarterback Terry Bradshaw (NFL on Fox, Better Late than Never) is 74.
TV host/producer Harvey Levin (TMZ on TV) is 72.
Actress Rosanna DeSoto (The Bold & the Beautiful, The Redd Foxx Show) is 72.
Actor Mark Harmon (NCIS, Chicago Hope, St. Elsewhere) is 71.
Actor Michael Gray (Shazam!) is 71.
Actress Linda Purl (The Office, Robin's Hoods, Matlock, Happy Days) is 67.
Drummer Jerry Augustyniak of 10,000 Maniacs is 64.
Toronto-born actor Ian Blackman (House of Cards, One Life to Live) is 63. 
Drummer Paul Deakin of The Mavericks is 63.
Toronto-raised actor Keanu Reeves ( Youngblood, Bill & Ted's Excellent Adventure, My Own Private Idaho, The Matrix, John Wick) is 58.
Actor Tuc Watkins (Desperate Housewives, One Life to Live, General Hospital) is 56.
Actress Salma Hayek (30 Rock, Ugly Betty) is 56.
Actress Cynthia Watros (Lost, Finding Carter, House MD, Titus) is 54.
Actress/TV personality Camille Grammer (The Real Housewives of Beverly Hills) is 54.
Actress Kristen Cloke (Space: Above & Beyond, Millennium) is 54.
Singer K-Ci of K-Ci and JoJo is 53.
Actor T.J. Jagodowski (Shrink) is 51.
Actress Shauna Sand (Hollywood Girls 2, Air America) is 51.
Actor/comedian Katt Williams (Nick Cannon Presents: Short Circuitz, My Wife & Kids, Tracy Morgan Show) is 49.
Actor Andy Davoli (Another World) is 49.
Actor Dan Southworth (Power Rangers Time Force, Divergence, Kickin' It) is 48.
Vancouver-born actress Samantha Quan (Moon Over Milford, NCIS) is 47. 
Actor Michael Lombardi (Rescue Me) is 46.
Bassist Sam Rivers of Limp Bizkit is 45.
Actor Jonathan Kite (2 Broke Girls) is 43.
Actress Tiffany Hines (Bones, Devious Maids, Nikita, Beyond the Break) is 39.
Actor Roberto Urbina (Narcos) is 39.
Actor Joshua Henry (Army Wives) is 38.
Actress Allison Miller (Kings, Terra Nova, Go On) is 37.
Actor Yani Gellman (Pretty Little Liars, The Young & the Restless, Monster Warriors) is 37.
Toronto-born actor Rob Ramsay (Blue Mountain State, Aaron Stone) is 35. 
Drummer Spencer Smith of Panic at the Disco is 35.
DJ-music producer Zedd is 33.
Actor Kian Lawley (H8ters) is 27.
Actor Austin Abrams (The Walking Dead) is 26.
Chart Toppers – Sept. 2
1945
If I Loved You – Perry Como
Till the End of Time – Perry Como
On the Atchison, Topeka and Santa Fe – Johnny Mercer
You Two Timed Me One Time Too Often – Tex Ritter
1954
Sh-Boom – The Crew Cuts
The Little Shoemaker – The Gaylords
I'm a Fool to Care – Les Paul & Mary Ford
I Don't Hurt Anymore – Hank Snow
1963
My Boyfriend's Back – The Angels
Hello Mudduh, Hello Fadduh! – Allan Sherman
Blowin' in the Wind – Peter, Paul & Mary
Ring of Fire – Johnny Cash
1972
Alone Again (Naturally) – Gilbert O'Sullivan
Long Cool Woman (In a Black Dress) – The Hollies
I'm Still in Love With You – Al Green
Woman (Sensuous Woman) – Don Gibson
1981
Endless Love – Diana Ross & Lionel Richie
Slow Hand – Pointer Sisters
Stop Draggin' My Heart Around – Stevie Nicks with Tom Petty & The Heartbreakers
(There's) No Gettin' Over Me – Ronnie Milsap
1990
If Wishes Came True – Sweet Sensation
Blaze of Glory – Jon Bon Jovi
Unskinny Bop – Poison
Next to You, Next to Me – Shenandoah
1999
All Star – Smash Mouth
Genie in a Bottle – Christina Aguilera
Last Kiss – Pearl Jam
Amazed – Lonestar
2008
Forever – Chris Brown
Disturbia – Rihanna
Dangerous – Kardinal Offishall featuring Akon
Should've Said No – Taylor Swift
Today in Broadcast History compiled by Ron Robinson