ON THIS DAY in 1900
rotund announcer Don Wilson was born in Lincoln Nebraska. After starting in radio in Denver, he worked as a sportscaster in LA before first announcing for Jack Benny in 1934.  He was still Benny's announcer, and comedy foil, more than 3 decades later. With wife Lois he had a TV talk show in Palm Springs from 1968 to the mid '70's. Wilson died after a stroke Apr. 25, 1982 at age 81.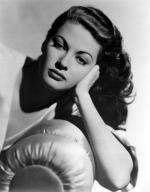 In 1922, actress Yvonne De Carlo was born Peggy Yvonne Middleton in Vancouver BC. Her most memorable role in a six decade career was as Lily Munster, wife of Fred Gwynne, in the 60's TV series The Munsters.  She was awarded two stars on the Hollywood Walk of fame, one for movies and the other for TV.  She died of natural causes Jan. 8, 2007 at age 84.
Also in 1922, the first daily news program on radio was "The Radio Digest", on WBAY radio. The program, hosted by George F. Thompson, the program's editor, originated from New York City.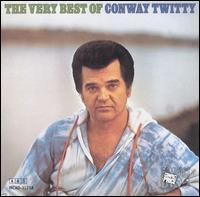 In 1933, singer Conway Twitty was born Harold Lloyd Jenkins in Friar's Point, Miss.
Until 2006, he held the record for the most #1 singles of any country act, with 40 #1 Billboard country hits, including It's Only Make Believe, Danny Boy, Lonely Boy Blue, What Am I Living For, Next In Line, Hello Darlin', and You've Never been this Far Before. He renamed himself after two towns on a road map, Conway, Arkansas, and Twitty, Texas. He died from an abdominal aortic aneurism June 5, 1993 at the age of 59.
In 1934, radio station CKLW Windsor moved from 840 KHz to 1030 KHz with 5000 watts. It had been a CBS affiliate since 1932, but lost it to WJR Detroit in 1935, immediately switching to the Mutual network.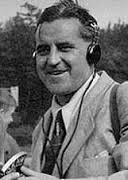 In 1944, radio station CKNW officially signed on, with 250 watts on 1230 KHz. Bill Rae was the owner & #1 deejay. The transmitter site was on Lulu Island (now Richmond), but the city of license and studios were in New Westminster. Testing had begun April 1st, and daily broadcasts had aired since August 15th.
In 1948, CFRB Toronto moved to 1010 KHz with 50,000 watts.  The radio station started by Ted Rogers Sr. was credited as being Canada's first private station with more than 10,000 watts.
In 1949, "Martin Kane, Private Eye" debuted on NBC-TV, and ran for five years. William Gargan was first to star in the title role as a smooth, wisecracking operator who worked closely with the cops. Three other actors played the famous detective, Lloyd Nolan (1951-52), Lee Tracy (1952-53) and Mark Stevens (1953-54.)
In 1952, Saskatchewan-born Art Linkletter debuted his daily House Party on CBS-TV. The variety show featuring 'Kids Say the Darndest Things" had begun on daytime radio in 1945.
Also in 1952, Ray Charles' recording contract was bought by Atlantic Records from the Swingtime label, where Ray had been recording in the mellower, bluesy style of Nat King Cole and Charles Brown. Ray's first Atlantic release was "Roll With My Baby."
In 1953, the Texas duo of Buddy Holly and Bob Montgomery auditioned for Lubbock radio station KDAV's Sunday Party. The pair started a slot on Sunday afternoon that became known as The Bob and Buddy Show.
In 1956, Elvis Presley was at No.2 on the US singles chart with 'Hound Dog,' being held off the top spot by The Platters' 'My Prayer'.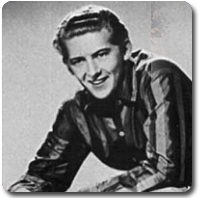 Also in 1956, 19 year old Jerry Lee Lewis arrived at Sun Records in Memphis, hoping for an audition, only to find that owner Sam Phillips was on vacation in Florida. Jerry Lee recorded some demos that Phillips would hear when he returned.
In 1957, The Biggest Show Of Stars package tour kicked off at the Brooklyn Paramount featuring: Buddy Holly & The Crickets, The Drifters, The Everly Brothers and Frankie Lymon. On some southern dates on the tour, black artists were unable to play because of existing segregation laws.
Also in 1957, 14-year-old Jimi Hendrix was in the crowd of 16,000, mostly teenaged girls, attending Elvis Presley's performance at Sicks Stadium in Seattle.
In 1959, Courtenay BC radio station CFCP signed on 1440 KHz with 1000 watts. Founder and primary owner was William G. (Billy) Browne, formerly of CJOR Vancouver, and son of radio pioneer William J. Browne.
In 1962, Vancouver's CHQM AM & FM began a simulcast all-night show. Previously, the stations had signed off at 1 am at the end of the Gaslight program.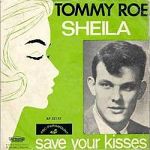 Also in 1962, Tommy Roe went to No.1 on the Billboard singles chart with 'Sheila.' It was a re-recorded version of a song first released in 1960 when Roe was part of a group called The Satins.
In 1965, James Brown, Booker T. & the MGs, Glen Campbell, The Kinks and Bobby Sherman appeared on ABC-TV's "Shindig!"  Brown introduced his latest single, "Papa's Got A Brand New Bag."
In 1966, colour television officially arrived in Canada. CTV created a new logo, with a red C, blue T and green V. Toronto's CFTO-TV had actually been broadcasting some  programming in colour for three months, after becoming the first Canadian private station with colour studio cameras.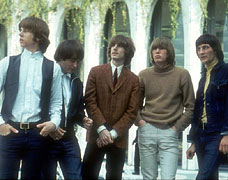 Also in 1966, The Byrds played the first of an 11 night run at the Whisky-a-Go-Go, in Hollywood.
In 1967, Paul McCartney's home in London was the venue as The Beatles decided to manage their own business affairs, following the death of Brian Epstein five days earlier.
Also in 1967, Boz Scaggs joined the Steve Miller Band (he stayed with the group for two years.)
In 1970, the last episode of "I Dream of Jeannie" aired on NBC-TV, after a 5-year run.
Also in 1970, Motown Records released The Jackson 5's next single and a future #1 pop hit "I'll Be There."
In 1971, after being a hit as summer replacements, Sonny & Cher hosted their own TV music/variety/comedy show, premiering this evening on CBS.
Also in 1971, Kamloops TV station CFCR became CFJC-TV, to match the call letters of the owner's AM station.
In 1972, The O'Jays received a gold record for "Back Stabbers." It was the first hit for the group from Canton, Ohio. The O'Jays would place nine more hits on the pop and R&B charts.
In 1973, Elton John and Steely Dan appeared together at Balboa Stadium, the popular site for outdoor rock concerts in San Diego.
Also in 1973, in Lagos Nigeria, Paul and Linda McCartney along with Denny Laine began recording tracks for Wings' upcoming album, "Band On The Run."
In 1974, Edmonton's CITV-TV signed on to Channel 13, becoming the city's third TV station. It is now identified as Global TV.
In 1975, we said goodbye to Matt Dillon and Miss Kitty and the crew, as Gunsmoke aired for the last time on CBS television.
Also in '75, KOL 1300AM in Seattle changed its legendary call letters to KMPS.
Still in 1975, Calgary finally got a CBC-owned television station, CBRT on Channel 9. At the same time, CFAC-TV gave up its CBC affiliation to become independent.
Again in 1975, the last Monday Night Baseball game was broadcast on NBC-TV. Montreal Expos defeated the Philadelphia Phillies 6-5. ABC-TV picked up the games in 1976.
In 1976, CKVU-TV Vancouver signed on to Channel 21/cable 13 with 880,000 watts. 
On its 25th anniversary, this day in 2001, the station found itself without a network, as its Global affiliation moved to CHAN-TV. Today it is branded City TV.
Also in 1976, Ode Records President Lou Adler was kidnapped in Malibu, California. He was eventually released, but only after a $25,000 ransom was paid.
In 1977, singer Debbie Harry of the group Blondie signed a recording deal with Chrysalis Records. Chrysalis bought the group's Private Stock label for $500,000. With the high visibility of the former Playboy Bunny, it was difficult to think of Blondie as a band, and not just Debbie Harry.
In 1979, Port Hardy radio station CFNI signed on, at 1240 KHz with 1000 watts day and 250 watts night. The station was owned by CFCP Courtenay.
Also in 1979, in Ireland, U2 released their very first record, a three-song EP entitled 'U2-3.'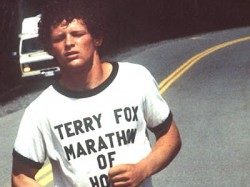 In 1980, one-legged runner Terry Fox was forced to abandon his Marathon of Hope 135 days and over 5,000 km after it started at St. John's, Newfoundland. The cancer had returned and spread to his lungs.  It made all the radio & TV newscasts, and ultimately led to the birth of a Canadian folk hero.
Also in 1980, Fleetwood Mac ended a nine-month world tour with a performance at the Hollywood Bowl. Lindsay Buckingham announced on stage, "This is our last show for a long time."
In 1981, the RKO Radio Network became the first company to offer two separate live overnight services via satellite to affiliate stations as its "America Overnight" talk show debuted from studios in Dallas and Los Angeles. "Night Time America" (hosted by Bob Dearborn from New York), the first, live, daily, satellite-delivered music show in radio history had begun on the network in January of that same year.
In 1983, the other three members of The Clash, who claimed he'd 'drifted apart' from the original idea of the group, fired Mick Jones, their lead guitarist.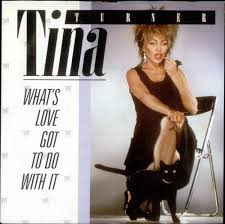 In 1984, after a 25-year career, Tina Turner had her first solo No.1 single with 'What's Love Got To Do With It'       .
In 1990, The Cure broadcast a four-hour pirate radio show from a secret London location, to premiere their latest album, 'Mixed Up'.
Also in 1990, Johnny Esaw retired from CTV, where he had been Vice President of  Sports since 1974.
Still in 1990, girl trio Sweet Sensation went to No.1 on the Billboard pop singles chart with 'If Wishes Came True.'
Again in 1990, during their 'Behind The Mask' world tour Fleetwood Mac appeared at London's Wembley Stadium.

In 1995, the US Postal Service honored Louis Armstrong with his own postage stamp.
Also in 1995, the Rock and Roll Hall of Fame and Museum had its ribbon cutting ceremony in Cleveland. Many titans of the record business were on hand, including Little Richard and Yoko Ono.
In 1999, more Canadian cable channels were introduced.  APTN: Aboriginal People's Television Network was launched with a 3-hour live telecast from Winnipeg.  Four US superstations, KTLA Los Angeles, WSBK Boston, WGN Chicago and WPIX New York were added to the introductory Digital Tier. Also launched was the "Globe and Mail's Report on Business Television."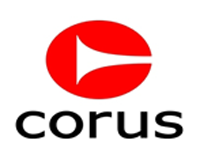 Also in 1999, Corus Entertainment Inc. came into being from the media assets of Shaw Communications Inc. The Shaw family still owned the majority of voting shares, but Corus was a separate corporation.
In 2000, the last surviving original member of The Platters, Herb Reed, was awarded a court injunction against a group using the Platters name but containing no actual original members.
In 2001, CHAN-TV Vancouver and CHEK-TV Victoria became Global TV Network affiliates. And CIVT-TV Vancouver became a CTV affiliate branded as BC CTV.
In 2002, the English alternative band Coldplay scored their second UK No.1 album with 'A Rush Of Blood To The Head.'
In 2005, Barry Cowsill, bass guitarist for The Cowsills, died from injuries caused by Hurricane Katrina. His body was not recovered until December 28th from the Chartres Street Wharf in New Orleans. He was aged 51.
Also in 2005, CanWest MediaWorks Inc. became the new name of the amalgamation of most Global and CanWest companies.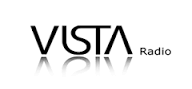 Still in 2005, the CRTC approved the sale of a number of companies to the Vista Broadcast Group. CFCP Radio Ltd. owned CFCP-FM Courtenay, CFWB-AM Campbell River, CFNI-AM Port Hardy and CHPQ-AM Powell River. Cariboo Central Interior Radio Inc. owned CJCI-FM and CIRX-FM Prince George, plus numerous other stations and repeaters in Quesnel, Williams Lake and other communities in the area.
Again in 2005, Mötley Crüe drummer Tommy Lee was a guest on ABC's The View, promoting his new (and shortlived) reality series Tommy Lee Goes To College.
In 2006, CIMM-FM Ucluelet officially launched at 7 a.m. as "The Edge" at 99.5 MHz. Matthew McBride who was licensed for CHMZ-FM in Tofino in 2004, headed up the CIMM-FM license application.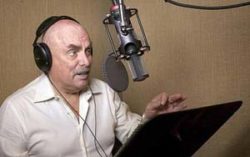 In 2008, accomplished voiceover announcer Don Lafontaine suffered a blood clot in a collapsed lung and died at age 68.  He was famous for using the scene-setting phrase "In a world where …" in his voiceovers for movie trailers.  He claimed he was able do nearly 80 voice-over jobs in a day, and was heard in more than 5,000 trailers & commercials.
Also in 2008, country entertainer/songwriter/actor Jerry Reed  died of complications from emphysema at age 71.  In 1972 his recording of "When You're Hot You're Hot" won the Grammy for Best Country Male Performance.  He acted in more than a dozen films, notably all three "Smokey & the Bandit" movies.
Still in 2008, "Rock N Roll Train," from AC/DC's album "Black Ice," was used in commercials promoting the CBS TV show Criminal Minds.
In 2010, Apple's Steve Jobs unveiled Ping, a line of iPods and a "social network for music," that allows iTunes users to connect with their friends for music recommendations. Jobs called it "Facebook and Twitter meet iTunes."
In 2011, Green Day frontman Billie Joe Armstrong was ejected from a Southwest Airlines flight because his "pants sagged too low." Asked by a flight attendant to hike his pants higher, the singer responded by asking if there weren't "better things to do than worry about that?" Apparently that was not the correct answer.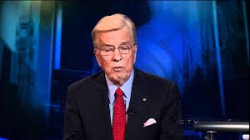 Also in 2011, On the CTV National News on Thursday July 8th 2010, Lloyd announced that, while he had signed a contract with CTV to continue as the Chief News Anchor and Senior Editor for another year, he would be stepping down from these roles in late 2011. He would however be continuing to do other on-air appearances for the Network, including his co-host role on W5.  On July 9th, CTV news anchor Lisa La Flamme was named as Lloyd's eventual successor
On June 2nd 2011, at CTV's Upfront presentation of their new season product, Lloyd Robertson announced that his final appearance as CTV National News anchor would be on September 1st 2011.

In 2012, lyricist Hal David (pictured, right), best known for his partnership with Burt Bacharach on songs such as Walk On By, I Say A Little Prayer, and Raindrops Keep Dropping on My Head, died of complications from a stroke, at age 91.
Also in 2012, the Dave Matthews Band debuted their own XM Radio Station with a live broadcast from the Gorge Amphitheater at George in Washington State.
In 2013, Joe Kelley, who played bass and guitar for the Shadows of Knight and became a major blues guitarist in the Chicago area, died following a long battle with cancer. After leaving the group in 1967 Kelley  became a well respected blues player, working with the Allman Brothers, Buddy Miles, Willie Dixon, Freddie King and the Outsiders.
In 2015,  actor Dean Jones, who starred in the TV series Ensign O'Toole, Herbie the Love Bug and The Chicago Teddy Bears, and provided a lead voice in the animated series Beethoven, while pursuing a career as star of numerous bigscreen Disney family films, died at age 84 of complications from Parkinson's Disease.
In 2016, veteran character actor Jon Polito, featured in the acclaimed NBC police drama Homicide: Life on the Street, died of complications from cancer at age 65.  He had been much in demand as a guest on TV shows like Modern Family, Major Crimes, Crime Story, Miami Vice, The Equalizer, NYPD Blue, Gilmore Girls and It's Always Sunny in Philadelphia, as well as many bigscreen assignments.
Also in 2016, folksinger Fred Hellerman, the last surviving member of the influential Fifties group The Weavers, died at his  Connecticut home at age 89.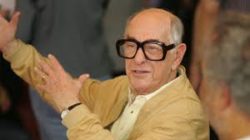 In 2017,  pioneering comedian & actor Shelley Berman, whose later fame was acting as Larry David's father on 'Curb Your Enthusiasm, died of Alzheimer's-related complications at age 92. In his early career as comedian, in which he usually employed an imaginary telephone to take the place of an onstage partner, he won the first ever Grammy Award for a spoken comedy recording in 1959
In 2018, U2's Bono suffered a "complete loss of voice" during a concert in Berlin. Half way around the world, the Foo Fighters were forced to reschedule Edmonton and Calgary dates on their Concrete and Gold tour after frontman Dave Grohl lost his voice following the band's Seattle show at Safeco Field.
Today's Birthdays
Actor George Maharis (Route 66, Most Deadly Game) is 94.
Comedian-actress Lily Tomlin (Laugh In, Grace & Frankie, Damages, West Wing, Desperate Housewives) is 83.
Actor Don Stroud (Dragnet, Mrs. Columbo) is 79.
Singer Archie Bell of Archie Bell and the Drells is 78.
Singer Barry Gibb of the Bee Gees is 76.
Actress Mary Louise Weller (Starsky & Hutch, When the Whistle Blows) is 76.
Drummer Greg Errico of Sly and the Family Stone is 74.
Talk show host Dr. Phil McGraw is 72.
Radio host/voicist Phil Hendrie (King of the Hill, Rick and Morty) is 70.
Actor/voicist Beau Billingslea (Franklin & Bash, Just Jordan, Naruto: Shippûden) is 69.
Actress Sachi Parker (Santa Barbara, Capitol) is 66.
Singer Gloria Estefan is 65.
TV Commentator/former White House Press Secretary Dee Dee Myers is 61.
Jazz saxophonist Boney James is 61.
Vancouver-born actress Michelle Meyrink (Tonight's the Night) is 60. 
Singer-guitarist/actor Grant Lee Phillips (Gilmore Girls) is 59.
Vancouver-based voiceover artist/station branding voice Jim Conrad is ??
Country singer-songwriter Charlie Robison is 58.
Actor Steve Pemberton (Happy Valley) is 55.
Author/actress/producr/TV host Padma Lakshmi (Top Chef) is 52.
DJ Spigg Nice of Lost Boyz is 52.
Actor Maury Sterling (Extant, Homeland) is 51.
Actor Ricardo Antonio Chavira (Desperate Housewives) is 51.
Actress Debbie Chazen (Coronation Street) is 51.
Fashion stylist/TV host Rachel Zoe (The Rachel Zoe Project) is 51.
Canadian actress Polly Shannon (What About Brian, Sue Thomas:FB Eye) is 49.
New York (formerly NBC/MSNBC & CBS): news anchor Betty Nguyen is 48.
Actor Burn Gorman (TURN: Washington's Spies, Jamestown, Torchwood) is 48.
Toronto-raised actor Scott Speedman (Animal Kingdom, Last Resort, Felicity) is 47.
Actress Jenae Altschwager (MANswers) is 46.
Singer Angaleena Presley of Pistol Annies is 46.
Actress Adrienne Wilkinson (Venice The Series, Spike TV Movies) is 45.
Actor Justice Leak (Powers) is 43.
Actress Camille Chen (Two Broke Girls., Studio 60 on the Sunset Strip) is 43.
Actress Lara Pulver (DaVinci's Demons, True Blood) is 42.
Ontario-born actor Michael Adamthwaite (Stargate:SG1) is 41.
Actor Boyd Holbrook (Narcos, Hatfields & McCoys) is 41.
Actress Zoe Lister Jones (Life in Pieces, Whitney, Friends with Better Lives, New Girl) is 40.
Actor Jesse Head (So Little Time, Summerland) is 39.
Guitarist Joe Trohman of Fall Out Boy is 38.
Actress Lilan Bowden (Andi Mack, Filthy Preppy Teen$) is 37.
Singer/songwriter/actress/TV host Chanel West Coast (Ridiculousness) is 34.
Actress Aisling Loftus (Mr. Selfridge) is 31.
Ontario-born actor Alexander Conti (Di-Gata Defenders, Street Time) is 29. 
Actress Zendaya (Shake it Up) is 26.
Chart Toppers – Sept. 1
1944
Amor – Bing Crosby
I'll Be Seeing You – Bing Crosby
Time Waits for No One – Helen Forrest
Is You is or is You Ain't (Ma' Baby) – Louis Jordan
1953
I'm Walking Behind You – Eddie Fisher
No Other Love – Perry Como
You, You, You – The Ames Brothers
A Dear John Letter – Jean Shepard & Ferlin Husky
1962
Sheila – Tommy Roe
You Don't Know Me – Ray Charles
Party Lights – Claudine Clark
Devil Woman – Marty Robbins
1971
How Can You Mend a Broken Heart – The Bee Gees
Take Me Home, Country Roads – John Denver
Signs – Five Man Electrical Band
Good Lovin' (Makes It Right) – Tammy Wynette
1980
Sailing – Christopher Cross
Upside Down – Diana Ross
Emotional Rescue  – The Rolling Stones
Cowboys and Clowns – Ronnie Milsap
1989
Right Here Waiting – Richard Marx
Cold Hearted – Paula Abdul
Hangin' Tough – New Kids on the Block
Are You Ever Gonna Love Me – Holly Dunn
1998
I Don't Want to Miss a Thing – Aerosmith
My Way – Usher
Iris – Goo Goo Dolls
I'm Alright – Jo Dee Messina
2007
Big Girls Don't Cry (Personal) – Fergie
The Way I Are – Timbaland featuring Keri Hilson
Hey There Delilah – Plain White T's
Never Wanted Nothing More – Kenny Chesney
Today in Broadcast History compiled by Ron Robinson