ON THIS DAY in 1895
the real Eleanor Rigby was born in Liverpool. This is the real-life person whom the Beatles song of the same name was based on.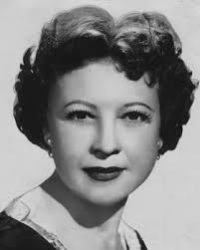 In 1906,
In 1912, actor Barry Sullivan was born in New York City. Besides a big screen career that spanned 100 movies, he starred in two television series (The Tall Man & Harbourmaster) and was constantly in demand to guest in scores more, moving easily from leading man roles into character parts later in his career.   He died June 6 1994 at age 81.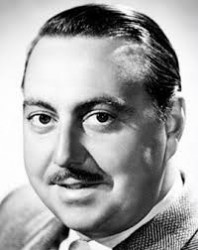 In 1914,   career radio actor Willard Waterman was born in Madison Wisconsin.  After many years as a versatile supporting actor he rose to the front line of radio stars when Kraft Foods picked him in 1950 to replace a disgruntled Harold Peary in the title role of their hit radio sitcom 'The Great Gildersleeve.'   He assumed the role after a summer break in one of the most successful transitions of its ilk, and the program continued seamlessly for another decade. Waterman died of bone marrow disease February 2, 1995, at age 80.
In 1917, actress Isabel Sanford was born in New York City. She is best known for her role as Louise 'Weezy' Jefferson on the 1970's CBS TV sitcoms All in the Family and The Jeffersons, for which she won an Emmy and has a star on the Hollywood Walk of Fame. She suffered cardiac arrest and died July 9 2004 at age 86.
In 1922, Calgary radio station CFAC, the pride of the Calgary Daily Herald, had its official opening at 7:45 p.m. with a concert by the Salvation Army Band.  It was the first private radio station between Winnipeg & Vancouver.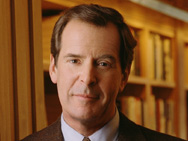 In 1936, CTV/ABC news anchor Peter Jennings was born in Toronto. The son of a CBC newsman/exec he had his own half-hour Saturday radio program at age 9.  Before his 30th birthday he anchored briefly for CTV and ABC TV, but was considered too young with insufficient gravitas.  After much reporting from world hot spots he became sole anchor of ABC's World News Tonight in 1983, an assignment he continued until just before his death from lung cancer Aug. 7 2005 at age 68.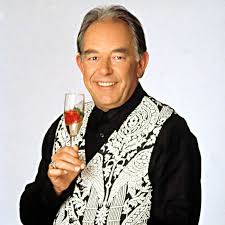 In 1941, TV host Robin Leach was born in a London suburb in the UK.  Beginning his career as a print journalist, first in England and then in the U.S.. he became best known for hosting the television series Lifestyles of the Rich and Famous from 1984 to 1995. The show focused on profiling well-known celebrities and their lavish homes, cars and other materialistic details. His voice is often parodied by other actors with his signature phrase, "champagne wishes and caviar dreams." He died Aug. 24 2018 at age 76, due to complications from a stroke suffered nine months earlier.
In 1943, summertime replacement show Paul Whiteman Presents was heard on NBC radio for the last time. The hostess was Dinah Shore, and Whiteman led a 35-piece orchestra. His well-known theme song was Gershwin's Rhapsody in Blue.
In 1946, Ella Fitzgerald and The Delta Rhythm Boys recorded It's a Pity to Say Goodnight on Decca Records. The song turned out to be one of Lady Ella's most popular.
In 1958, the Alan Freed "Big Beat Show" opened at the Fox Theatre in Brooklyn, featuring Frankie Avalon, Jimmy Clanton, Chuck Berry, Bobby Freeman, and Bill Haley and his Comets. Alan Freed was the Cleveland (later New York City) DJ who coined the term "Rock and Roll."
Also in 1958, one of the greatest of all time, singer, songwriter, dancer & actor Michael Jackson was born in Gary Indiana. Within six years he had taken his unique talents to the bigtime stage, joining his brothers as The Jackson Five, followed by an iconic solo superstar career.. and a persistent pedophilic scandal that never went away.  Jackson died much too young June 25 2009 at age 50, due to cardiac arrest.
Still in 1958. George Harrison joined John Lennon and Paul McCartney in their group, the Quarrymen. Later, with the addition of drummer Richard Starkey, aka Ringo Starr, they would become The Beatles.
Again in 1958, the western action series "The Adventures Of Jim Bowie," starring Scott Forbes, ended it's 78-episode run on ABC-TV.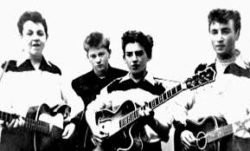 In 1959, the British teen group called The Quarry Men (John Lennon, Paul McCartney, George Harrison, and Ken Brown) performed at the Casbah Coffee Club in Liverpool. This was the opening night of a new teen club in a large Victorian house, and the first of seven straight Saturdays that The Quarry Men played here.
In 1962, Calgary got its first FM station CHFM-FM, at 95.9 MHz. 
In 1963, Fats Domino performed "Red Sails in the Sunset" on "American Bandstand." This was the last weekday showing of Bandstand.  All future shows were on Saturdays.
In 1964, the Roy Orbison iconic song, "Oh, Pretty Woman" was released. It hit number one on September 26th, stayed there for 3 weeks, and went on to become the biggest smash of Orbison's career.
Also in 1964, Dean Martin's hit "Everybody Loves Somebody" spent a fifth week at #1 on the Easy Listening chart.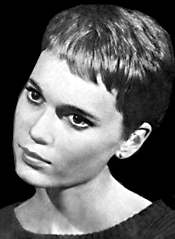 In 1966, actress Mia Farrow withdrew from the cast of the ABC-TV prime time drama "Peyton Place", after starring for two years. With Farrow's exit, her character, Allison, was dropped from the wildly popular primetime soap opera.
Also in 1966, Lesley Gore, Paul Anka, the Cyrkle and Peter & Gordon appeared on NBC-TV's last "Hullabaloo" show.
Still in 1966, The Beatles played what would prove to be their last concert before a paying audience at Candlestick Park in San Francisco, to a sold-out crowd of 25,000. John and Paul, knowing what the fans do not (that this will be the last concert ever) brought cameras on stage and took pictures between songs. (Their lone remaining public performance was the 1969 rooftop appearance in London).
Again this date in 1966, the Youngbloods recorded "Get Together." It didn't get far in its initial release, until it was used in a radio public service announcement as a call for brotherhood.  That prompted a second release in 1969, when it reached #5 on the Pop Singles chart.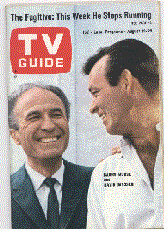 In 1967, the 120th and final episode of TV's ratings sensation The Fugitive was aired. It attracted the largest audience in TV history until the "Who Shot J.R." episode of "Dallas" (1980) and later, the "MASH" finale (1983). The 4-year series starred David Janssen and Barry Morse, with William Conrad as narrator.
In 1969, to compete with Johnny Carson (NBC) and Joey Bishop (ABC), CBS-TV presented Merv Griffin on late-night TV.  Johnny ruled the nights — staying on top for almost 23 years to come. Merv's CBS show lasted just 3 years, but set the stage for his very successful syndicated daytime show. (which KVOS TV played it nightly in prime time…8.30-10.)
In 1970, Edwin Starr started a three week run at No.1 on the Billboard Hot 100 singles chart with 'War', his only No.1.
Also in 1970, Anne Murray's first hit "Snowbird" took over at #1 on the Billboard Easy Listening chart.
Still in 1970, Led Zeppelin headlined the Man-Pop Festival at the Winnipeg Arena, with The Youngbloods, Iron Butterfly, Chilliwack, The Ides of March plus other local talent on the bill.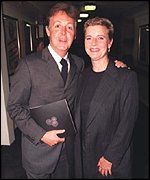 In 1971, the No. 1 Billboard Pop Hit was "Uncle Albert/Admiral Halsey," by Paul & Linda McCartney. McCartney had a real Uncle Albert, who he said would quote the Bible when he got drunk.
In 1976, blues musician/songwriter Jimmy Reed died in San Francisco of respiratory failure following an epileptic seizure just before his 51st birthday. Reed was a major influence on The Rolling Stones, he had the 1957 hit 'Honest I Do' and 'Baby What You Want Me To Do' in 1960.
In 1977, actress Jean Hagen, best remembered as Danny Thomas' first wife Margaret in his TV sitcom Make Room for Daddy, died of throat cancer at age 54.
Also in 1977, three people were arrested at the Forest Hill Cemetery in Memphis after trying to steal Elvis Presley's body. As a result, his remains would later be moved to Graceland.
In 1978, The Eagles performed in Florida at the Miami Baseball Stadium.
In 1980, during a North American tour Queen appeared at the Forum in Montreal.
In 1981, pioneer radio newscaster Lowell Thomas died in Pawling New York at age 89.  The man who made Lawrence of Arabia famous was in his day the longest serving national radio name, with a nightly personalized quarter-hour news broadcast from 1930 to 1976.  The record was later eclipsed by Paul Harvey.
In 1985, actor Paul Kligman, a key member of the Wayne & Schuster TV troupe, died of heart failure in Toronto at age 62.
In 1986, the former "American Bandstand" studio, at the original home of WFIL-TV in Philadelphia, was placed on the National Register of Historic Places. The studio is located at 4548 Market Street.
In 1987, Archie Campbell, a writer and comedian on TV's Hee Haw, suffered a fatal heart attack at age 72.
Also in 1987, actor & singer Lee Marvin died after a heart attack at age 63.  Early in his career he starred in 117 episodes of M Squad (1957), and his 1968 recording of 'Wandering Star' from Paint Your Wagon was played all over radio.
Still in 1987, Los Lobos started a three week run at No.1 on the Billboard pop singles chart with 'La Bamba.'
In 1990, Elton John checked into a rehab center in Chicago to receive treatment for bulimia, alcoholism and drugs.
In 1991, at 7pm, DJ Kurt St. Thomas from radio station WFNX in Boston gave Nirvana's album 'Nevermind' its world premiere by playing the album from start to finish.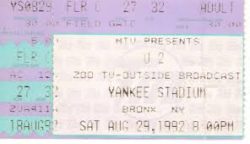 In 1992, U2 became the 2nd act ever to play at Yankee Stadium in New York, during the sold out Zoo TV tour. (Billy Joel was the first and also played the last concert ever held there, before the old Stadium's decommission in 2008 ).
In 1994, Oasis released their debut album 'Definitely Maybe', which ultimately spent 177 weeks on the UK chart.
In 1995, a pilot and cameraman were killed in a helicopter crash while shooting the music video for Meat Loaf's "I'd Lie for You (And That's The Truth)."  The chopper came down in the Sequoia National Forest about 150 miles north of Los Angeles.
Also in 1995, the U.S. Internal Revenue Service placed a lien on Aretha Franklin's posh home in a Detroit suburb for $600,000 in back taxes.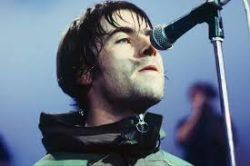 In 1996, Liam Gallagher was reunited with the rest of Oasis in Chicago after a week of speculation on the future of the group. He had walked out on the band a few days earlier, saying he could no longer work with his brother.
In 1998, Detroit area police officials called for a ban on rap concerts following a series of fights at a weekend "No Limit" show headlined by Master P and Scarface. The call for a ban was later withdrawn.
In 2001, the Dixie Chicks sued their record company – Sony Music Entertainment – for allegedly defrauding them of $4 million. The trio were also seeking to terminate their contract with Sony, claiming that Sony engaged in "systematic thievery" because it did not pay the group the full royalties for two multi platinum albums.
In 2002, Eminem drew boos at the MTV Video Music Awards after he called Moby a girl and threatened to hit a guy with glasses, which Moby was wearing. That same night, Michael Jackson accepted a special award as a birthday present that he mistook for the Artist of the Millenium award.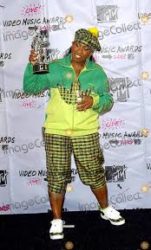 In 2003, winners at this years MTV Video Music Awards held in New York included, Missy Elliot, Video of the year for 'Work It', Viewers Choice award, 'Lifestyles Of The Rich And Famous'  Good Charlotte, Rap Video went to 50 Cent for 'In Da Club', Pop Video, Justin Timberlake, 'Cry Me A River.' Madonna stunned a packed Radio City Hall audience by passionately kissing Britney Spears and Christina Aguilera during a racy version of 'Like A Virgin.'
In 2005, 77-year-old Fats Domino was rescued from the flooding in New Orleans caused by Hurricane Katrina. He had earlier told his agent that he planned to remain in his home despite the order to evacuate.
In 2006, "Sgt Pepper's Lonely Hearts Club Band" by The Beatles was revealed as the #1 album of all time as voted by British music fans.  (The Beatles had three other albums in the top 10, including #6 "Revolver," at #8 "Abbey Road," and the so-called "White Album" at #10.)
In 2007, Keith Richards wrote a letter demanding apologies from two Swedish tabloids that published negative reviews of the Rolling Stones performance at (Gothenburg's) Ullevi stadium. "There were 56,000 people who . . . experienced a completely different show than the one you reviewed,'" wrote the guitarist. One paper Expressen claimed Richards was drunk, while the other, Aftonblat said he seemed "a bit confused."
In 2008, Jurgen Gothe's final "Disc Drive" aired from Vancouver on CBC Radio Two as the network made some sweeping (and controversial) changes.  Jurgen Gothe, 71 years old, passed away April 9th, 2015
Also in 2008, rapper DMX pleaded guilty to trying to buy cocaine and cannabis in Miami. The 37-year-old singer, real name Earl Simmons, was sentenced to time served.  He still had similar charges to face in Arizona.
Still in 2008, organizers of a French music concert threatened legal action after Amy Winehouse, then 24,  gave just two hours notice that she was too ill to  headline the three-day Rock En Seine festival in Paris.
In 2009, the Los Angeles coroner confirmed Michael Jackson's death in June was homicide, primarily caused by the powerful anaesthetic Propofol.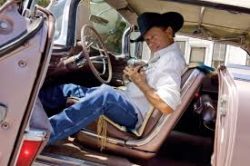 Also in 2009, George Strait was at No.1 on the Billboard album chart with 'Twang', the country singer/songwriter's 26th studio album.
Still in 2009, a 39-year old interview with John Lennon published in Rolling Stone magazine blamed the Beatles breakup largely on the disrepect shown Yoko Ono, and Paul McCartney's superior attitude. In John's words, 'we got fed up with being sidemen for Paul.'
In 2012, country music star Leann Rimes checked into a rehab facility for 30 days to learn how to better cope with anxiety and stress.
In 2013,  Carlos Santana, Neal Schon and Gregg Rolie shared a stage for the first time in over 40 years. The Santana veterans performed at the end of Journey's concert at the Palms Hotel and Casino in Las Vegas.
In 2014, Dr. Wayne Dyer, the self-help guru whose best-seller "Your Erroneous Zones" was adopted by millions as a guide to better living, and whose television broadcasts were used regularly in PBS  fundraising drives, died of complications from leukemia at age 75.
In 2016, actor Gene Wilder died of complications from Alzheimer's at age 83.  He followed a stellar bigscreen career with repeated appearances on PBS' Sesame Street, and in the 90's his own NBC series, Something Wilder.  He also made four TV movies.
In 2017, Rupert Murdoch's 21st Century Fox announced that it had stopped broadcasting its Fox News Channel in the U.K., amid the media conglomerate's $15 billion bid to buy the 61% of British pay-TV company Sky that Fox didn't already own.
Today's Birthdays
Film director William Friedkin (CSI, Time-Life Spcls: The March of Time) is 87.
Actor Elliott Gould (9JKL, Doubt, Ray Donovan, Kim Possible, Friends, Baby Bob) is 84.
Actress Ellen Geer (Santa Barbara, Falcon Crest, Jimmy Stewart Show) is 81.
Actress Deborah Van Valkenburgh (Too Close for Comfort) is 70.
Actor/voicist Roger Jackson (The Powerpuff Girls) is 66.
Keyboardist Dan Truman of Diamond Rio is 66.
Actor Lenny Henry (Broadchurch) is 64.
Actress Rebecca DeMornay (John from Cincinnati) is 63.
Actress Lycia Naff (General Hospital, Fame) is 60.
Actress/voicist Dina Spybey-Waters (Neighbours from Hell, Greg the Bunny, Men Behaving Badly) is 57.
Actress Stacey Travis (Men of a Certain Age, Hollis & Rae) is 56.
Bassist-singer Me'Shell NdegeOcello is 54.
Singer Carl Martin of Shai is 52.
Actress Carla Gugino (Jett, The Haunting of Hill House, Roadies, Wayward Pines, Entourage, Karen Sisco, Chicago Hope) is 51.
Actor/voicist Jason Spisak (Green Lantern:the Animated Series, Young Justice, Zatch Bell!) is 50.
Guitarist Kyle Cook of Matchbox Twenty is 47.
Actor/voicist Dante Basco (Star Wars: Galaxy of Adventures, 30 Something ..else, Avatar: The Last Airbender, American Dragon: Jake Long) is 47.
Actor John Hensley (Nip/Tuck) is 45.
Actress Beth Dover (Another Period, Children's Hospital, Burning Love) is 44.
Actress Maïté Schwartz (Hand of God) is 43.
Actress Kate Simses (Dr. Ken, Mixology) is 42.
Bassist David Desrosiers of Simple P.lan is 42.
Montreal-born actress Emily Hampshire (Schitt's Creek, 12 Monkeys, Ruby Gloom, Anne of Green Gables: Animated Series) is 41.
Actress Emilie Dequenne (The Missing) is 41.
Actor Jay Ryan (Beauty and the Beast, Top of the Lake, Sea Patrol) is 41.
Actress Jennifer Landon (As the World Turns) is 39.
Seattle Mariners radio/TV broadcaster Aaron Goldsmith is 39.
Ontario-born actress Lauren Collins (Degrassi: The Next Generation) is 36.
Actress Lea Michele (Glee, Scream Queens) is 36.
Actress Charlotte Ritchie (Call the Midwife) is 33.
Actress Nicole Gale Anderson (Beauty & the Beast, Jonas) is 32.
Actress Laura Ashley Samuels (Modern Family, The Cheating Pact) is 32.
Actor Lucas Cruikshank (Fred, Fred:The Show, Marvin Marvin) is 29.
Singer Liam Payne of One Direction is 29.
TV personality Courtney Stodden (Celebrity Big Brother) is 28.
Chart Toppers – Aug. 29
1950
Mona Lisa – Nat King Cole
I Wanna Be Loved – The Andrews Sisters
Play a Simple Melody – Bing Crosby
Goodnight Irene – Red Foley-Ernest Tubb
1959
The Three Bells – The Browns
Sea of Love – Phil Phillips
Lavender-Blue – Sammy Turner
Waterloo – Stonewall Jackson
1968
People Got to Be Free – The Rascals
Born to Be Wild – Steppenwolf
Light My Fire – Jose Feliciano
Already It's Heaven – David Houston
1977
Best of My Love – Emotions
(Your Love Has Lifted Me) Higher and Higher – Rita Coolidge
Easy – Commodores
Don't It Make My Brown Eyes Blue – Crystal Gayle
1986
Papa Don't Preach – Madonna
Higher Love – Steve Winwood
Venus – Bananarama
Strong Heart – T.G. Sheppard
1995
Kiss from a Rose – Seal
Boombastic /Summer Time – Shaggy (featuring Rayvon)
Colors of the Wind – Vanessa Williams
You're Gonna Miss Me When I'm Gone – Brooks & Dunn
2004
Pieces of Me – Ashlee Simpson
She Will Be Loved – Maroon 5
Move Ya Body – Nina Sky
Somebody – Reba McEntireink
Dilemma – Nelly featuring Kelly Rowland
The Good Stuff – Kenny Chesney
2011
Last Friday Night (T.G.I.F.) – Katy Perry
Party Rock Anthem – LMFAO featuring Lauren Bennett & GoonRock
Moves Like Jagger – Maroon 5 featuring Christina Aguilera
Just A Kiss – Lady Antebellum
Today in Broadcast History compiled by Ron Robinson