Todd Cochrane is a guest you might recognize. Last time he was on the show, in October 2019, we kept things fairly light. This time, however, diving straight into the deep end on the technical side of podcasting: RSS feeds, micro payments, Podcast 2.0, and what the future might look like for podcasts. If you're a creator who cares about the computer mumbo-jumbo that goes on behind the scenes, this episode is for you.
Todd is the team leader at Blubrry, a podcast hosting platform that's breaking new ground in terms of what your platform can do for you. Of course we go into more detail in the episode, but here's an overview. Blubrry is partnered with Descript, meaning Descript users can publish edited episodes directly from the app. It also features programmatic advertising, and as of August 21st, something extra unique: built-in transcriptions that can be activated from an embedded player. Seriously next-level. And the best part is, the team is still developing and expanding the project every day.
We also discuss a commonly asked question in the podcast world- What is Podcast 2.0? Or Rss 2.0, whatever you'd like to call it. You've probably heard this term a lot if you're involved with podcasting, and Todd gives an incredible rundown that's much too long to repeat here. But in summary, it's less of a replacement for the current systems, and more of a way to bring them into the future. You won't need to worry about drastically changing the way you upload podcasts. Think of it like going from Windows 7 to Windows 10. Same system, but with more features.
For more about the future of podcasting, I'd also highly recommend Podcasting 2.0, hosted by Adam Curry and Dave Jones. It's all about new developments in the podcast sphere, and if this episode felt like an appetizer for you, Podcasting 2.0 is the main course.
You should definitely keep up with Todd, too. You can follow him on Twitter, LinkedIn or Facebook for more updates as Blubrry continues to grow and evolve.
CLICK HERE to get a transcript of this episode.
A thanks to the people who support the show each week and allow it arrive on your phones for free.
The CHR Prep Service – Click to get a free trial.
Megatrax – Licensed Music for your radio station or podcast production company.
…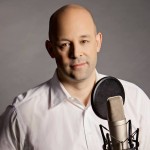 Matt Cundill works with radio groups on digital strategies and talent coaching. He recently started the Sound Off Podcast: The Podcast about Broadcast"
E-mail Matt: [email protected]
Twitter: @mattcundill
" The Sound Off Podcast is committed to helping broadcasters find their way through the digital revolution. "