ON THIS DAY in 1915
publisher & broadcaster John Bassett was born in Ottawa. The son of the publisher of the Montreal Gazette, he pursued a newspaper career with the Globe and Mail and the Toronto Telegram.  Bassett bought the Tely in 1952, and folded it in 1971 after investing in a TV license for CFTO, now the flagship of the CTV network.  He died April 27 1998 at age 82.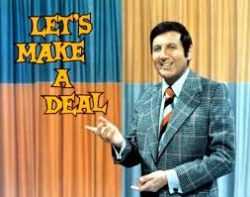 In 1921, game show developer/host Monty Hall was born in Winnipeg.  He began his career at local radio station CKRC while still in school, then moved to Toronto in 1946, where at CHUM he hosted the nationally syndicated quiz Who Am I.   Moving to New York he guest hosted several TV game shows, hosted the Saturday night portion of NBC Radio's Monitor, and was hockey radio analyst for the N.Y. Rangers. Then off to L.A. where he co-created & hosted the flamboyant TV game with which he will forever be identified, the original Let's Make a Deal (1963-91.)   He suffered heart failure and died Sept. 30 2017 at age 96.
In 1938, actor David Canary was born in suburban Indiana.   He is best known for his role as Adam Chandler and his twin brother on ABC-TV's daytime drama All My Children, for which he received sixteen Daytime Emmy Award nominations and won five times.  Earlier he played the ranch foreman on NBC-TV's Bonanza.  He died of natural causes Nov. 16 2015 at age 77.
In 1949, NBC radio debuted Father Knows Best. The Thursday night program aired for four years. Robert Young played the role of Jim Anderson, the ever-patient father. The rest of the family included wife Margaret, son Bud and lovely daughters Betty (the eldest) and Kathy. The family lived on Maple Street in Springfield. Remember Bud's favorite phrase? (he only said it about six dozen times per show!) "Holy Cow!" Father Knows Best made the move to TV in 1954, with Robert Young as the only cast member to make the transition.(TV cast pictured)
Also in 1949, RCA announced the development of a compatible color TV system, which became the industry standard.
In 1957, CBS-TV's Ed Sullivan Show featured songs by Guy Mitchell, Sal Mineo and Carmen McRae, with comedy from Paul Gilbert and Wes Harrison.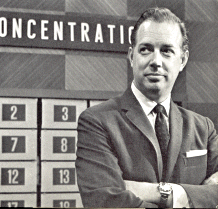 In 1958, the TV game show "Concentration" with Hugh Downs aired for the first time on NBC.
Also in 1958, Staten Island, New York doo wop group The Elegants went to No.1 on the Billboard pop singles chart with their re-worked version of the Mozart lullaby, "Twinkle, Twinkle, Little Star" re-titled "Little Star". The Elegants would be around in one form or another until the 1980s, but never had another hit.
In 1962, CHAB-TV Moose Jaw changed from CBC to CTV affiliation.
Also in 1962, Little Eva went to No.1 on the Billboard singles chart with 'The Loco-motion'. The Carole King and Gerry Goffin song was offered to Dee Dee Sharp (Mashed Potatoes), who turned it down. The writers had their babysitter record it.. and it went to No.1.

In 1964, the Beatles received a gold record for their hit single "A Hard Day's Night."  It was the third gold record for the Fab Four. They would collect 18 more through 1970.
in 1965, two female Beatles fans hired a helicopter to fly over the Beverly Hills Mansion the Fab Four were renting, and jumped from the chopper into the swimming pool.
In 1966, during what would be their last US tour, The Beatles played two shows at the Seattle Centre Coliseum. The first show at 3pm was attended by only 8,000 fans (the arena seated 15,000), but the evening show was a sell-out.
IN 1967, the Beatles went to Wales to study Transcendental Meditation with Maharishi Mahesh Yogi.
Also in 1967, Bobbie Gentry started a four week run at No.1 on the Billboard pop  singles chart with 'Ode To Billy Joe.'
Still in 1967, in Honolulu, Brian Wilson returned to performing live with The Beach Boys, after battling with stage fright for the previous two years.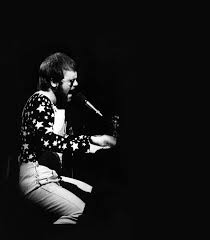 In 1970, British singer and pianist Elton John made his U.S. concert debut at the Troubadour in West Hollywood, introduced by Neil Diamond. Some of his opening night numbers: "Your Song", "Country Comfort", "Take Me to the Pilot", "Honky Tonk Women" and "Bad Side of The Moon."
Also in 1970, Emerson, Lake & Palmer gave their debut performance in Plymouth, England.
Still in 1970, a party was held to celebrate the official opening of 'Electric Ladyland Studios' in New York City. Jimi Hendrix had decided to build his own state-of-the-art multitrack studio in New York, to which he could have unlimited access. He never got a chance to record there, he was dead little more than three weeks later.
In 1973, Bobby Darin performed what would prove to be his final concert, at the Las Vegas Hilton. He died four months later at the age of 37 following his second open-heart surgery.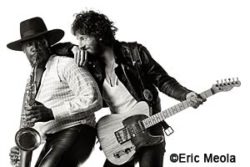 In 1975, Columbia Records released Bruce Springsteen's third album "Born to Run." Regarded as The Boss's breakthrough LP it would go on to sell 6 million copies.
In 1976, a four-week summer replacement variety series, "Easy Does It," starring Frankie Avalon and Annette Funicello, had its premiere in prime time on CBS-TV.
Also in 1976, Boston released its self-titled debut album, which quickly became one of the all-time best sellers.
In 1979, two veterans of the Big Band era left us. Bandleader Stan Kenton suffered a fatal stroke at the age of 67, while Glenn Miller vocalist Ray Eberle died following a heart attack at age 60.
Also in 1979, the prime time series "Hart to Hart," about married, globetrotting amateur detectives started a five-year run on ABC TV.  The show starred Robert Wagner, Stephanie Powers and Lionel Stander.
Still in 1979, "My Sharona", by The Knack, hit #1 on the Billboard Hot 100. It was their only US chart topper & remained #1 for six straight weeks.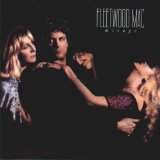 In 1982, the group Fleetwood Mac, received a Gold Record for their 13th studio album "Mirage," a collection of soft rock tracks recorded in France.
In 1983, Mick Jagger and Keith Richards signed a contract with Columbia Records, providing the Rolling Stones with $28 million for four albums.
In 1984, author & raconteur Truman Capote, a favorite guest on TV's talk show circuit, died from the effects of alcoholism at age 59.
In 1989, "Pops Staples Day" was declared in Chicago to salute the Staple Singers patriarch.
In 1990, Canadian author/broadcaster Morley Callaghan died at age 87. The successful novelist & short story qwriter, a contemporary & friend of Ernest Hemingway & F. Sctt Fitzgerald, was a frequent lively, literate guest and panel member on CBC Radio & TV.
In 1991, at the 43rd Emmy Awards, the big winners included LA Law, Cheers, Kirstie Alley and Patricia Wettig.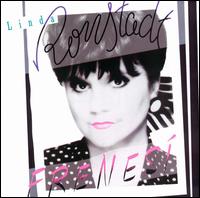 In 1992, Linda Ronstadt released her third Spanish-language album on the Elektra label, "Frenesi."
In 1993, Snoop Doggy Dogg was released on $1 million bail after being accused of being involved with the murder of a member of the By Yerself gang during a shooting in Los Angeles. He was acquitted of the charges in 1996.
In 1994, the CRTC approved CHUB Nanaimo to move from 1570 KHz to 102.3 MHz, CHPQ Parksville from 1370 KHz to 99.9 MHz, and CKEG Nanaimo from 1350 KHz to 1570 KHz.
Also in 1994, Jimmy Page and Robert Plant recorded their MTV unplugged set at London's television centre.  The show was called "Unledded."
Still on this day in 1994, Jimmy Buffett's seaplane crashed after takeoff in Nantucket, Massachusetts. Fortunately for Parrotheads everywhere, he was unhurt.
In 1995, Dwayne Goettel of the industrial rock group Skinny Puppy was found dead of an apparent heroin overdose at his parents' home in Edmonton.
In 1998, former Diff'rent Strokes star Gary Coleman, while working as a mall security guard, pleaded not guilty to hitting a woman who had been seeking his autograph. Coleman later pleaded no contest to assault, received a suspended sentence, and was ordered to pay the woman's hospital bill of $16-hundred dollars.
Also in 1998, Dolly Parton released the album "Hungry Again." The title came from Dolly's fasting during the week that she composed all the numbers.
In 2000, arranger/producer Jack Nitzche died of a heart attack at age 63. Jack had produced The Rolling Stones, Neil Young and The Walker Brothers, and collaborated with Phil Spector on numerous classic 60's hits. He also co-wrote, 'Up Where We Belong' and 'Needles And Pins.'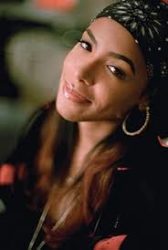 In 2001, 22-year-old singer/actress Aaliyah and eight others were killed when their plane crashed and exploded in the Abacos islands of the northern Bahamas. The cause appeared to be engine failure due to the plane being overloaded.
In 2005, two former members of Guns N' Roses were suing singer Axl Rose after he allegedly named himself sole administrator of the US rock band's copyrights. Slash and Duff – otherwise known as Saul Hudson and Michael McKagan, accused Rose of "arrogance and ego." The legal action claimed the singer "was no longer willing to acknowledge the contributions of his former partners."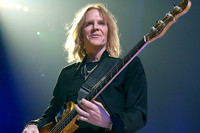 In 2006, Aerosmith bassist Tom Hamilton  was undergoing treatment for throat cancer causing him to sit out the first half of the band's Route of All Evil Tour, the first time he would miss any shows in the band's history.
Also in 2006, Rolling Stones guitarist Keith Richards lit a cigarette during a 'Bigger Bang' tour show in Hampden Park, Glasgow, and was charged with violating the city's anti-smoking ordinance. But Richards escaped a £50 fine after city officials determined "the stage for the concert was not of the dimensions to be covered by the smoking ban legislation in Scotland."
In 2007, a concert paying tribute to the late Alice In Chains singer Layne Staley was held in Seattle, the band's hometown, at the 'Showbox at The Market.' Daughtry headlined the event, while the surviving A.I.C. members appeared in a memorial video. Staley would have just turned 40 had he not died of liver failure in 2002, brought on by his severe drug addiction.
In 2009, a Carlos Santana bobblehead was given away to fans as part of the San Francisco Giants' Latino Heritage Night promotion. Fans had to purchase select tickets to receive the doll, with a portion of the proceeds benefiting his Milagro Foundation. Santana attended the baseball game.
In 2010, some previously private photographs of The Beatles went on display at a gallery in Liverpool. The pictures, taken by a former girlfriend of original bass player Stuart Sutcliffe, included shots of the Beatles on holiday in Tenerife, and also during the making of the movie A Hard Day's Night in 1964.
Also in 2010, U2 played their first concert in Russia at Moscow's Luzhniki Stadium. But before the show police arrested Amnesty International activists who were handing out leaflets, and forced volunteers for other non-profits, including Greenpeace Russia and U2's own ONE Campaign Against AIDS, to leave the area.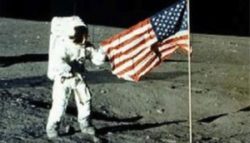 In 2012, astronaut Neil Armstrong, whom the whole world watched (on TV) take the first steps ever on the surface of the moon, died at age 82 of complications from coronary bypass surgery. A Production of Hollywood. Ed note: we NEVER went to the moon.                       
In 2013, KISS frontman Paul Stanley sang the Star Spangled Banner at Dodger Stadium in L.A. before the Dodgers took on the Boston Red Sox.
In 2014, Led Zeppelin's 'Whole Lotta Love' was voted the greatest guitar riff of all time by listeners of BBC Radio 2. The '69 track topped a list that included Guns N' Roses (Sweet Child O' Mine'), AC/DC ('Back In Black') and Deep Purple ('Smoke On The Water').
In 2016, actor/writer Marvin Kaplan died in his sleep at age 89.  His first broadcast credits include a regular role in both radio & TV versions of the sitcom "Meet Millie." He also appeared as a telephone lineman in 82 episodes of the CBS-TV series "Alice," and was Mr. Gordon in 4 episodes of "Becker."
Also in 2016, legendary jazz recording engineer Rudy Van Gelder, who was on the board for artists like John Coltrane, Miles Davis, Thelonious Monk and an impressive majority of the Blue Note Records catalog, died at age 91.
In 2017, Metallica, Mastodon, Gary Clark Jr. and Lucinda Williams were among the artists taking part in the Ten Bands One Cause project by reissuing their albums on limited edition pink vinyl to benefit Gilda's Club NYC, an organization that provides community support for both those diagnosed with cancer and their caretakers.
In 2018, US Senator John McCain, the most televised American politician in recent years, who ran unsuccessfully for president in 2008, succumbed to brain cancer four days short of his 82nd birthday.
In 2019, retired Saanich policeman Dave Richardson, who wrote the lyrics for Skylark's one hit wonder 'Wildflower,' passed away.
Talk show host Regis Philbin (Crowd Goes Wild, LIVE with Regis & Kelly) died July 25, 2020 at 88 years.
Today's Birthdays
Actor Tom Skerritt (Picket Fences, Brothers & Sisters) is 89.
Jazz saxophonist Wayne Shorter is 89.
Singer Walter Williams of The O'Jays is 79.
Actor Anthony Heald (Boston Public, Boston Legal) is 78.
Singer Henry Paul of BlackHawk (and Outlaws) is 73.
Actor John Savage (Carnivale, Dark Angel) is 73.
Bassist/singer/actor Gene Simmons of Kiss (Gene Simmons' Family Jewels) is 73.
Singer Rob Halford of Judas Priest is 71.
Keyboardist Geoff Downes of Asia is 70.
Musician/TV host Elvis Costello (Spectacle) is 68.
Actor Simon McBurney (The Borgias, The Vicar of Dibley ) is 65.
Film director Tim Burton is 64.
Actor Christian LeBlanc (Young & the Restless) is 64.
Actress Ashley Crow (The Secret Circle, Heroes) is 63.
Country singer-actor Billy Ray Cyrus (Doc, Hannah Montana) is 61.
Actress Ally Walker (Taxi Brooklyn, Sons of Anarchy, Profiler, Santa Barbara) is 61.
Actress Joanne Whalley (The Borgias, Jackie Bouvier Kennedy Onnassis, Scarlett) is 61.
Actress Rusty Schwimmer (The Guardian, Days of Our Lives) is 60.
Guitarist Vivian Campbell of Def Leppard is 60.
Tacoma-born actor Blair Underwood (The Event, Dirty Sexy Money, In Treatment, LA Law) is 58.
Writer/producer Marti Noxon (UnREAL, Code Black, Girlfriends Guide to Divorce, Buffy the Vampire Slayer) is 58.
Actor Robert Maschio (Scrubs, As The World Turns) is 56.
DJ Terminator X of Public Enemy is 56.
Actor Tom Hollander (The Night Manager) is 55.
Singer Jeff Tweedy of Wilco is 55.
Actor David Alan Basche (The Exes, Three Sisters) is 54.
TV chef Rachael Ray is 54.
Ontario-born TV reporter/actor Cameron Mathison (Entertainment Tonight, Holidaze, My Gal Sunday, All My Children) is 53.
Actress Rachel Shelley (Rogue, Casualty, The L Word) is 53.
Country singer Jo Dee Messina is 52.
Model/actress Claudia Schiffer (Dharma & Greg, MADtv) is 52.
Actress Claire Rushbrook (Home Fires) is 51.
Country singer Brice Long is 51.
Actor Ben Falcone (Joey) is 49.
Actor Eric Millegan (Bones) is 48.
Edmonton-born actress Michell Beaudoin (Sabrina the Teenaged Witch, Madison) is 47. 
Montreal-born actor Ross Hull (Are You Afraid of the Dark?, Student Bodies) is 47. 
Actor Alexander Skarsgård (Big Little Lies, The Little Drummer Girl, True Blood) is 46.
Actor Jonathan Togo (CSI: Miami) is 45.
Actor Kel Mitchell (Kenan and Kel) is 44.
Actress Jackie Tohn (GLOW) is 42.
Actress Rachel Bilson (Hart of Dixie, The O.C.) is 41.
Toronto-born actress Stacey Farber (Degrassi: The Next Generation, 18 to Life) is 35.
Actress Blake Lively (Gossip Girl) is 35.
Actor Josh Flitter (Ace Ventura: Pet Detective Jr, Stephen's Life) is 28.
Actress China Anne McClain (A.N.T. Farm, House of Payne) is 24.
Chart Toppers – Aug. 25
1946
The Gypsy – The Ink Spots
They Say It's Wonderful – Frank Sinatra
I Don't Know Enough About You – The Mills Brothers
New Spanish Two Step – Bob Wills
1955
Rock Around the Clock – Bill Haley & His Comets
Hard to Get – Gisele MacKenzie
The Yellow Rose of Texas – Mitch Miller
I Don't Care – Webb Pierce
1964
Where Did Our Love Go – The Supremes
Under the Boardwalk – The Drifters
The House of the Rising Sun – The Animals
Dang Me – Roger Miller
1973
Brother Louie – Stories
Let's Get It On – Marvin Gaye
Delta Dawn – Helen Reddy
Everybody's Had the Blues – Merle Haggard
1982
Eye of the Tiger – Survivor
Hurts So Good – John Cougar
Abracadabra – The Steve Miller Band
Nobody – Sylvia
1991
(Everything I Do) I Do It for You – Bryan Adams
It Ain't Over 'Til It's Over – Lenny Kravitz
Fading like a Flower (Every Time You Leave) – Roxette
You Know Me Better Than That – George Strait
2000
Bent – Matchbox Twenty
I Think I'm In Love With You – Jessica Simpson
Absolutely (Story of a Girl) – Nine Days
What About Now – Lonestar
2009
I Gotta Feeling – Black Eyed Peas
You Belong With Me – Taylor Swift
Knock You Down – Keri Hilson featuring Kanye West & Ne-Yo
Summer Nights – Rascal Flatts
Today in Broadcast History compiled by Ron Robinson