ON THIS DAY in 1915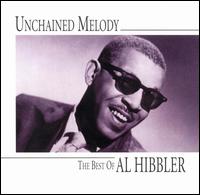 blind balladeer Al Hibbler was born in Tyro Mississippi.
After singing eight years with the Duke Ellington Orchestra he started a solo career in the early 1950's, his biggest hits being Unchained Melody, He, and After the Lights go Down Low.  He died April 24 2001 at age 85.
In 1930, Frank Gifford was born in Santa Monica Calif.  After a 12-year playing career with the NFL's New York Giants he became an Emmy-award winning play-by-play announcer and commentator for 27 years on ABC's Monday Night Football.  He was married to TV personality Kathie Lee Gifford for nearly 30 years.   He died of natural causes Aug. 9th 2015 at age 84.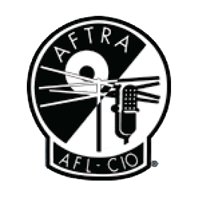 In 1937, a national union of broadcast performers, the American Federation of Radio Artists or AFRA was formed, succeeding earlier unions formed in New York and Los Angeles. Fifteen years later it became AFTRA, the American Federation of Television and Radio Artists.
In 1938, blues musician Robert Johnson died at the age of 27 (probably poisoned by a jealous husband.) His recordings from 1936–1937 have influenced generations of musicians including Muddy Waters, Bob Dylan, Jimi Hendrix, Led Zeppelin, The Rolling Stones, Johnny Winter, Jeff Beck and Eric Clapton.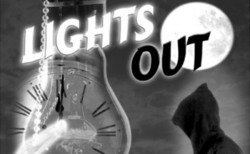 In 1939, "Lights Out," radio's "ultimate horror show," was heard for the last time on NBC Radio. It returned to the air on CBS in 1942. The show's most familiar trademark, guaranteed to put you under the covers on a dark night was "Lights out everybody!" followed by 12 eerie chimes of a clock.
In 1950, pianist/singer Nat 'King' Cole and his King Cole Trio, with the backing of the Stan Kenton Orchestra, recorded a future Top 20 hit "Orange Colored Sky" at Capitol Records in Hollywood.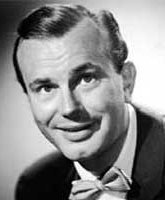 In 1954, comedian Jack Paar replaced Walter Cronkite as host of CBS-TV's "The Morning Show." Cronkite was reinstalled as host in October, 1955, when Paar didn't pan out. Paar's true forte developed three years later when he took over as host of NBC TV's "The Tonight Show."
In 1957, CFSL Weyburn, Saskatchewan, signed on with 250 watts on 1340 KHz. The "SL" in the call letters stood for owner Soo Line Broadcasting Co. Ltd.
Also in 1957, Buddy Holly and the Crickets, still being billed by the band name only, began a six-night engagement at Harlem's Apollo Theater, the first white rock act to play there.
Still in 1957, the Everly Brothers were in Nashville to record their second straight million seller, "Wake Up Little Susie."  Their first smash just months earlier was their debut single "Bye Bye Love."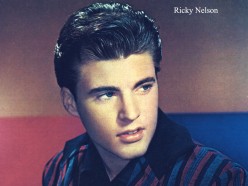 Again in 1957, Ricky Nelson recorded "Be-Bop Baby," his first effort for his new label, Imperial Records.
In 1962, the first single by 12-year-old Little Stevie Wonder, "I Call It Pretty Music," was released. Marvin Gaye played drums on the track which failed to gain much attention.
In 1963, the lead vocalist with the northwest rock band The Kingsmen, Jack Ely, who sang on the recording of "Louie, Louie," decided to quit the group before the song became a hit.
In 1964, The Beatles performed in Blackpool, with a group called High Numbers opening for them.  Later High Numbers would become world famous as The Who.
In 1965, a new group appeared on the scene as the Lovin' Spoonful released their debut single "Do You Believe In Magic" to radio stations.
Also in 1965, folk/rock singer/songwriter Barry McGuire released what would become his signature song, 'Eve of Destruction.'
Still in 1965, David Jones' official stage name became David Bowie.
In 1966, The Beatles appeared at Philadelphia's John F. Kennedy Stadium, playing their set during a huge electrical storm.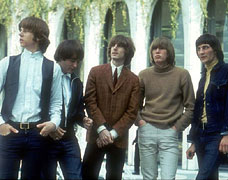 Also in 1966, The Byrds played the first of two nights at the Fillmore Auditorium in San Francisco.
Still in 1966, The Monkees released their first single, "Last Train to Clarksville," some three weeks prior to the debut of their NBC TV series.
In 1967, Louis 'Satchmo' Armstrong recorded his iconic "What A Wonderful World."  It was a major hit in the UK long before really catching on in North America the following year.
In 1968, The Jackson Five made their formal debut as the opening act for Diana Ross and The Supremes at the Great Western Forum in Southern California.
Also in 1968, Bruce Springsteen's new band Earth performed publically for the first time at a coffee house in Red Bank, New Jersey. Admission was 75c.
Still in 1968, Welsh singer Mary Hopkin released her debut single and future Top 10 hit "Those Were The Days."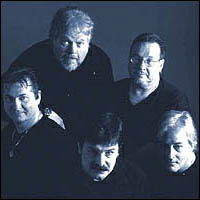 In 1969, the Winnipeg-based Guess Who received their first American gold record for "These Eyes."
Also in 1969, the sitcom "The Debbie Reynolds Show" premiered on CBS-TV. It lasted just one season.
Still in 1969, Crosby, Stills, Nash & Young and Joni Mitchell appeared together at the Auditorium Theater in Chicago.
Again in 1969, Zager & Evans made it six weeks atop the Billboard Hot 100, and even took over the Adult Contemporary chart with "In the Year 2525".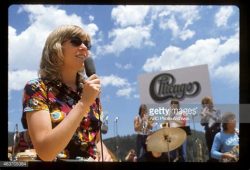 In 1974,  a TV special taped at the Caribou Ranch in Colorado, starring the band Chicago (with guest Anne Murray) aired in prime time on ABC.
Also in 1974, The Ramones made their concert debut at CBGB's (Punk's breeding ground) in New York City.
In 1975, Peter Gabriel announced that he was leaving the group Genesis, suggesting the band was dragging him down creatively. Phil Collins would become the new lead singer after the group auditioned more than 400 hopefuls.
Also in 1975, "Jive Talkin'" by The Bee Gees was the #1 song in North America.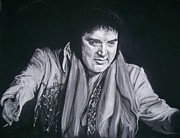 In 1977, the world stopped as we learned that Elvis Presley had died in his Memphis mansion at the age of 42.  Radio stations around the world cancelled regular programming to pay tribute.
In 1979, "My Sharona" by The Knack was certified as a Gold Record (million seller.)
In 1980, Olivia Newton-John's "Magic" remained at #1 for a fifth week on the Adult Contemporary chart.
In 1983, after 6 years of dating Paul Simon married actress Carrie Fisher. They were divorced within two years.
In 1985, Madonna married actor Sean Penn in Malibu, on her 27th birthday.  The violence-marred union was dissolved in 1989.
In 1986, "Papa Don't Preach" by Madonna topped the charts and stayed there for 2 weeks. It was her 4th chart topper.
Also in 1986, Peter Cetera of Sun Valley, Idaho stayed at #1 on the Adult Contemporary chart for the fifth week in a row with "Glory of Love".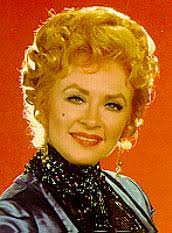 In 1989, actress Amanda Blake who for 19 years played saloonkeeper Miss Kitty on TV's Gunsmoke, died of AIDS, liver failure & hepatitis at age 60.
Also in 1989, Cincinnati radio station WCVG dropped its "All Elvis" format in exchange for a business news format.
In 1995, Brian Wilson of the Beach Boys sang in public for the first time with his formerly estranged daughters Carnie and Wendy of the trio Wilson Phillips.
In 1997, on the 20th anniversary of Elvis Presley's death, more than 30,000 fans descended on Memphis for a 10-minute mourning circuit circling his grave. According to a poll, almost a third of the fans present were hoping to spot Elvis in the Graceland crowd.
In 1998, actor and comedian Phil Leeds who had recurring roles on TV's Ally McBeal, Night Court, Wings, Everybody Loves Raymond, and The Larry Sanders Show, died of pneumonia at age 82.
In 1999, the first episode of "Who Wants to Be a Millionaire" aired on ABC.
In 2000, Alan Caddy, guitarist with The Tornadoes, died at age 60. They were one-hit wonders with the 1962 No.1 single 'Telstar,' the first major hit from a UK act to make the Billboard chart.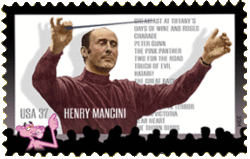 In 2003, a U.S. postage stamp featuring Henry Mancini was unveiled. The design showed Mancini conducting while titles of his works scroll past on a screen behind him.
In 2005, radio station CHMZ-FM Tofino, B.C., signed on as "The Bear" on 90.1 MHz with 170 watts. The call letters were intended to be pronounced "Chimz", a local native word for bear. Owner Matthew McBride had been the General Manager of Central Island Broadcasting of Nanaimo.
Also in 2005, Madonna suffered several broken bones in a horse riding accident at her home outside London.  She was treated and released after cracking three ribs and breaking her collarbone and hand.
Still in 2005, P Diddy appeared on NBC's Today Show and announced that he was altering his stage name again, dropping the "P." and referring to himself simply as "Diddy."

Again in 2005, the NBC-TV reality show Tommy Lee Goes To College debuted. The six-episodes produced followed Lee as he attended classes at the University of Nebraska in Lincoln. (However, he was never officially enrolled as a student.)
In 2006, the usually durable Mick Jagger failed to recover from his bout with laryngitis, forcing the Rolling Stones to cancel a second show in Spain on their European tour.
In 2007, drummer Max Roach, who played over six decades with the jazz bands of Charlie Parker, Coleman Hawkins, Dizzy Gillespie, Benny Carter and Miles Davis, died at the age of 83.
In 2010, Wayne Coyne of Flaming Lips began a week-long guest DJ stint on Sirius XM Radio.  He played his favorite songs plus deep cuts from the Lips catalog.
In 2012, actor William Windom, probably best remembered for his roles in TV's Star Trek, as well as 50 episodes of Murder She Wrote, died from congestive heart failure at age 88. He won an Emmy for his performance in the whimsical 1970 series My World and Welcome to It.
Also in 2012, Paul McCartney joined other musicians in calling for clemency for the Russian punk group Pussy Riot. The three female band members were on trial for staging a protest against President Vladimir Putin in Moscow's Christ the Saviour Cathedral. The next day, the group was convicted of "hooliganism driven by religious hatred" and received a two year sentence.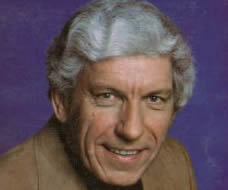 In 2013, longtime host of CBC-TV's Man Alive, Roy Bonisteel, succumbed to cancer at age 83.  Prior to beginning the TV show in 1967, Bonisteel was Director of Broadcasting for the United Church of Canada, based in Vancouver, and introduced a religious-oriented talk show, God Talk, on CKWX Radio.
In 2015, actor Johnny Depp joined Gene Simmons (KISS), former Guns N' Roses guitarist Gilby Clarkeand Mr. Big drummer Matt Starr for a charity concert in Hollywood. Proceeds went to Mending Kids, an organization that helps provide free "life-changing surgical care to children worldwide."
In 2016, political pundit John McLaughlin, who for 34 years hosted the weekly TV discussion show 'The McLaughlin Group' beginning in 1982,  succumbed to prostate cancer at age 89.
In 2017, Paul Reiser's 'There's…Johnny' sitcom (based on the Tonight Show of the 1970's) was left in limbo with the shuttering of NBC Universal's streaming network Seeso. By November the seven episodes so far produced would find a home at Hulu.
In 2019, much honoured BC/Alberta radio executive John Ansell died in White Rock at age 93.
Today's Birthdays
Actress Ann Blyth (Wagon Train) is 94.
Actress Julie Newmar (Batman) is 89.
Actor Gary Clarke (Hondo, The Virginian, Michael Shayne) is 90.
Singer/actress Ketty Lester (Little House on the Prairie) is 89.
Actress Anita Gillette (Normal Ohio, Quincy ME) is 86.
Actress Lorraine Gary (Ironside) is 85.
Country singer Billy Joe Shaver is 83.
Singer Robert "Squirrel" Lester of The Chi-Lites is 80.
Actor Bob Balaban (Seinfeld) is 77.
Actress Lesley Ann Warren (In Plain Sight, Mission Impossible) is 76.
Bassist Joey Spampinato (NRBQ) is 74.
Drummer Scott Asheton of Iggy Pop And The Stooges, (1973 album 'Raw Power') is 73.
Actor Marshall Manesh (How I Met Your Mother) is 72.
Bassist Joey Spampinato of NRBQ is 72.
Actor Reginald VelJohnson (Family Matters) is 70.
TV personality Kathie Lee Gifford (Live with Regis, Today) is 69.
Actor Vincent Curatola (The Sopranos, The Good Wife) is 69.
R&B singer J.T. Taylor (formerly w/Kool & Our Gang) is 69.
Actor Jeff Perry (Scandal, Nash Bridges) is 67.
Actress Laura Innes (ER, The Event, Awake) is 65.
Guitarist Tim Farriss of INXS is 65.
Actress Angela Bassett (Close to the Enemy, American Horror Story, ER, host: Independent Lens) is 64.
Singer Madonna is 63.
Actor Timothy Hutton (American Crime, Leverage, Kidnapped) is 62.
Actor Steve Carell (The Office) is 60.
Actor/commercial spokesman Tim Williams (Trivago commercials) is 56.
Actor Andy Milder (Weeds, Austin & Ally) is 53.
Country singer Emily Robison of The Dixie Chicks is 50.
Toronto-born CBC TV host George Stroumbolopoulos (Hockey Night in Canada, The Hour) is 50.
Actress Aasha Davis (Drunk History, The Unwritten Rules, South of Nowhere, Friday Night Lights) is 49.
Victoria-raised actress Carrie Anne Fleming (Supernatural, The 4400, The L-Word) is 48.
Actor George Stults (7th Heaven) is 47.
Singer Vanessa Carlton is 42.
Actor Cam Gigandet (The O.C.) is 40.
Actress Dominik García-Lorido (Magic City) is 39.
Actress Cristin Milioti (How I Met Your Mother, A to Z, Fargo) is 37.
Actress Agnes Bruckner (The Bold & the Beautiful) is 37.
Actress Arden Cho (Teen Wolf) is 37.
Actor Shawn Pyfrom (Desperate Housewives) is 36.
Country singer Dan Smyers (Dan & Shay) is 35.
Actor Parker Young (Suburgatory, Enlisted) is 34.
Actress Rumer Willis (Dancing With the Stars, 90210) is 34.
Actor Kevin G. Schmidt (The Young and the Restless, Poor Paul) is 34.
Actress Marcella Lentz-Pope (Boardwalk Empire, Smoke & Arrest, Vince Uncensored) is 34.
Montreal-born actress Sarah-Jeanne Labrosse (Les Pays d'en Haut, Unite 9) is 31.  
Rapper Young Thug is 31.
Actor Cameron Monaghan  (Gotham, Shameless) is 29.
Singer Greyson Chance is 25.
Actress Piper Curda (I Didn't Do It, Rule the Mix) is 25.
Chart Toppers – Aug. 16
1951
Too Young – Nat King Cole
Come on-a My House – Rosemary Clooney
My Truly, Truly Fair – Guy Mitchell
Hey, Good Lookin' – Hank Williams
1959
A Big Hunk o' Love – Elvis Presley
My Heart is an Open Book – Carl Dobkins, Jr.
There Goes My Baby – The Drifters
Waterloo – Stonewall Jackson
1967
Light My Fire – The Doors
All You Need is Love – The Beatles
Pleasant Valley Sunday – The Monkees
I'll Never Find Another You – Sonny James
1975
Jive Talkin' – Bee Gees
One of These Nights – Eagles
Someone Saved My Life Tonight – Elton John
Wasted Days and Wasted Nights – Freddy Fender
1983
Every Breath You Take – The Police
Sweet Dreams (Are Made of This) – Eurythmics
She Works Hard for the Money – Donna Summer
He's a Heartache (Looking for a Place to Happen) – Janie Fricke
1991
(Everything I Do) I Do It for You – Bryan Adams
P.A.S.S.I.O.N. – Rythm Syndicate
Every Heartbeat – Amy Grant
She's in Love with the Boy – Trisha Yearwood
2000
Bent – Matchbox Twenty
It's Gonna Be Me – 'N Sync
I Think I'm In Love With You – Jessica Simpson
What About Now – Lonestar
2009
I Gotta Feeling – Black Eyed Peas
You Belong With Me – Taylor Swift
Knock You Down – Keri Hilson featuring Kanye West & Ne-Yo
Summer Nights – Rascal Flatts
Today in Broadcast History compiled by Ron Robinson