ON THIS DAY in 1924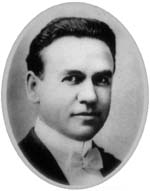 the first country music record to sell at least one million copies was waxed for Victor records. It was The Prisoner's Song, written & recorded by Vernon Dalhart.
Sales eventually reached a reputed SEVEN million. Dalhart was finally elected to the Country Music Hall of Fame in 1981.
In 1930, London-Ont-born Guy Lombardo and his Royal Canadians recorded their early hit, Go Home and Tell Your Mother, for Columbia Records.
In 1952, the original version of Hound Dog was recorded by Willie Mae (Big Mama) Thornton. It was the first hit for songwriters Jerry Leiber and Mike Stoller, who also wrote Kansas City for Wilbert Harrison, On Broadway for The Drifters, and Stand By Me for Ben E. King.  Four years later, Hound Dog got the attention of the world when it was recorded by Elvis Presley.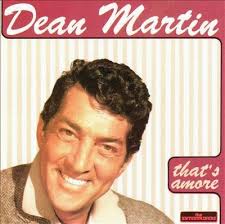 In 1953, Dean Martin recorded his future #2 pop single "That's Amore" for Capitol Records in Hollywood.
In 1957, Frank Sinatra recorded "All The Way" b/w "Chicago," his next Capitol single release. Both sides made the Billboard Hot 100, "All the Way" peaking at #15.
In 1958, Johnny Cash recorded a future #1 country single "Don't Take Your Guns to Town" (and seven other tracks) at the Bradley Studio in Nashville. Columbia issued most of the other songs on the LP "The Fabulous Johnny Cash" the following January.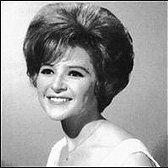 In 1959, 14-year-old Brenda Lee was in Nashville to record her first Top 10 single, "Sweet Nuthin's" for Decca.
In 1960, the No. 1 Billboard Pop Hit was "It's Now or Never" by Elvis Presley. The song sold more than 20 million copes worldwide, making it Presley's biggest-selling single.
In 1963, The 4 Seasons sued their record company, Vee-Jay, for non-payment of royalties which hastened the demise of the label.  One of the company's principals had been siphoning Vee Jay's cash to cover gambling debts.
Also in 1963, the Elvis Presley's soundtrack LP from the movie "Girls! Girls! Girls!" was certified gold.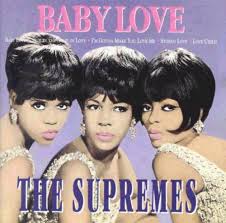 In 1964, in Detroit The Supremes recorded 'Baby Love,' which went on to be the group's second US No. 1 single.
In 1965, The Beatles arrived in New York to start their third U.S. tour.
Also in 1965, Jefferson Airplane made their live performance debut on the stage of the Matrix Club in San Francisco.
In 1966, Lovin' Spoonful started a three week run at No.1 on the Billboard pop singles chart with 'Summer In The City.'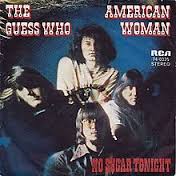 In 1969, in Chicago, the Guess Who recorded "American Woman," with lyrics originally ad-libbed by Burton Cummings at a jam session in Kitchener Ontario.
In 1971, acclaimed saxophone virtuoso King Curtis was repeatedly stabbed by a drug addict outside his New York City home and died at age 37.
Also in 1971, John Lennon flew from Heathrow Airport to New York; he never set foot on British soil again.
In 1975, Bruce Springsteen and the E Street Band began a sold-out five-night engagement at New York's Bottom Line club.

In 1977, Bachman Turner Overdrive split up when Winnipeg's founding member Randy Bachman (third from the left) quit the band. They reunited 6 years later. BTO had the 1974 Billboard No.1 hit 'You Ain't Seen Nothing Yet.'
In 1979, the No. 1 Billboard Pop Hit was "Good Times" by Chic. The song was written by band members Nile Rodgers and Bernard Edwards, who between them have written No. 1 songs for Sister Sledge, Diana Ross, David Bowie, Duran Duran and Madonna.
Also in 1979, Cheap Trick's breakthrough single, the live version of "I Want You To Want Me," which was recorded at the Budokan in Tokyo, was certified as a Gold Record.
In 1980, four masked robbers broke in to Todd Rundgren's New York house and proceeded to steal Hi-Fi equipment and paintings after tying the musician up. It was reported that one of the intruders had been humming his hit 'I Saw The Light'.

In 1981, the last new episode of "The Waltons" aired on CBS-TV.
In 1982, soul star Joe Tex (Joseph Arrington Jr.) died of a heart attack at age 49. Three of his songs topped Billboard's R&B/soul singles chart.
In 1988, as part of their 232-date Hysteria world tour, the English hard rock band Def Leppard played the first of two nights at the Red Rocks Amphitheatre near Denver.
Also that night in 1988, Detroit's grand new sports and entertainment center, the Palace of Auburn Hills, opened with a concert by Sting.
In 1990, soul singer/songwriter Curtis Mayfield (Superfly, Freddie's Dead) was paralyzed from the neck down after a lighting tower fell on him as he rehearsed for an outdoor concert in Brooklyn. Mayfield died Dec 26, 1999.
In 1992, Neil Diamond played the first of six sold-out nights at New York's Madison Square Garden. Diamond would bring in over $40 million from touring this year, the second highest in the music industry.
In 1993, Terry Steele "The Bear", long affiliated with Toronto's CHUM-AM, died from a fall in his bathtub. At CHUM, he called himself "Terrible Terry, The Bear in the Airchair from the Big House on Yonge Street".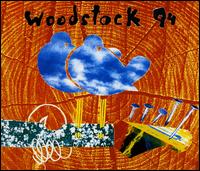 In 1994, Woodstock '94 was held in Saugerties, New York, attended by over 350,000 fans, the festival featured Green Day, Nine Inch Nails, Aerosmith and the Red Hot Chili Peppers. Tickets cost $135.00.
In 1995, four days after Jerry Garcia's death, the largest of many memorials drew 20,000 fans to Golden Gate Park in San Francisco.
In 1997, US cable channel Comedy Central aired the first episode of the adult cartoon series "South Park."

In 1999, Scott Weiland, lead singer of the Stone Temple Pilots, was sent to jail for again violating his probation by continuing his illegal drug use.
In 2004, noted French chef and TV cooking star Julia Child died of kidney failure, two days short of her 92nd birthday.
In 2005, soul singer Francine Hurd Barker, the first woman to perform as Peaches in the 60's/70's singing duo Peaches & Herb ("Let's Fall in Love," "Close Your Eyes," "For Your Love," "Love Is Strange"), died at the age of 58.
In 2006, Bob Dylan launched his second summer tour of U.S. minor league baseball stadiums at Columbus Ohio. The tour was in support of Dylan's "Modern Times" album.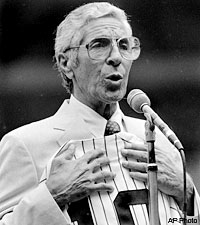 In 2007, New York Yankees broadcaster/Baseball Hall of Famer Phil Rizzuto died in his sleep at age 89.
Also in 2007, the Recording Industry Association of America bestowed its American Legend Award upon Fats Domino. He was only the second artist to receive the honor, the first being Johnny Cash.
Still in 2007, Amy Winehouse pulled out of two gigs with the Rolling Stones in Hamburg Germany citing exhaustion.  British group Starsailor replaced Winehouse for the shows.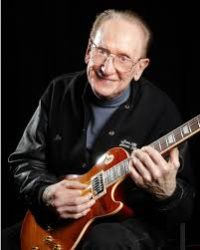 In 2009, uber-guitarist Les Paul died in hospital in White Plains, New York at the age of 94 suffering from severe pneumonia. Paul is credited with developing one of the first solid-body electric guitars, which went on sale in 1952 and contributed to the birth of rock. He also developed other influential recording innovations such as multi-track recording and overdubbing. In the early '50s, Paul and his wife Mary Ford had a string of hits including 'Mockin' Bird Hill,' 'How High the Moon,' and 'Vaya Con Dios.'
In 2010, longtime (1949-'84) NBC newsman Edwin Newman died of pneumonia at age 91.
In 2012, Seattle anchorwoman Kathi Goertzen, who teamed with Dan Lewis on KOMO4 newscasts for more than 20 years, and whose total tenure at the station spanned nearly three decades, lost her 14-year struggle with recurring brain tumors at age 54.
Also in 2012, author and Cosmopolitan Magazine editor Helen Gurley Brown, a frequent guest on TV talk shows for more than two decades, died at age 90.

In 2013,  country music "outlaw" Tompall Glaser, who as a singer, publisher and studio owner bucked the Nashville music establishment for years, died after a long undisclosed illness at age 79.
Also in 2013, Metallica performed in China for the very first time when they played the Mercedes-Benz Arena in Shanghai.
In 2014, guitarist Chris Walla announced his departure from Death Cab For Cutie, after seventeen years. An original member, along with frontman Ben Gibbard, Walla fulfilled his tour commitments before actually leaving.
In 2015, Nickelback cancelled the remaining dates of their No Fixed Address World Tour because singer Chad Kroeger was ordered to rest his voice following surgery for an intracordal cyst.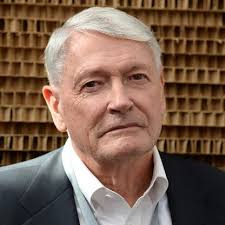 In 2017, the Wall St. Journal reported that  U.S. 'Cable cowboy' John Malone and his lieutenants were quietly building a cable colossus in Europe and Latin America that potentially could be the backbone for the next generation of wireless-internet service.
Also in 2017, Green Day's Billie Joe Armstrong condemned Charlottesville white nationalists in the US saying "I f–king hate racism more than anything." A day earlier, two opposing groups protested in response to the planned removal of a statue of Confederate Civil War general Robert E. Lee. A car plowed into a group of people, killing one person and injuring 19 others.
In 2018, professional wrestler Jim "The Anvil" Neidhart, part of the legendary Hart family wrestling dynasty, died following a fall at home & a severe brain injury, at age 63.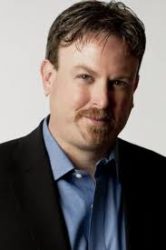 Also in 2018, Netflix said Chief Financial Officer David Wells  planned to step down as soon as the company could pick a successor.  He had guided the company's finances  through 14 fast-growing years.
Today's Birthdays
Organist Dave "Baby" Cortez (The Happy Organ) is 84.
Actor Kevin Tighe (Emergency, Murder One) is 78.
Actress Gretchen Corbett (The Rockford Files) is 77.
Actor/comedian Jeff Altman (Nurses, Baywatch) is 71.
Actress Jane Carr (Dear John) is 68.
Canadian-born actress Kathleen Gati (General Hospital, Fear the Walking Dead: Flight 462, Patika) is 66. 
Actor Hank Cheyne (Saints and Sinners, Sunset Beach, Another World) is 64.
Radio personality/actor Danny Bonaduce (KZOK Seattle DeeJay, Partridge Family) is 63.
Actress Dawnn Lewis (A Different World, 'Hangin' With Mr. Cooper) is 61.
Actor John Slattery (Mad Men, Red Hot American Summer, Veep, Desp. Housewives, Ed) is 60.
Actress Debi Mazar (Younger, Entourage, That's Life, Civil Law) is 58.
Retired child actress Quinn Cummings (Family) is 55.
Fox News reporter /TV host Adam Housley is 51.
Actor David Monahan (Crossing Jordan) is 51.
Actor Rolando Molina (General Hospital, ER) is 51.
Actress Crystal Allen (Those Damn Canadians) is 50.
Country singer Andy Griggs is 49.
Actor  James Carpinello (The Mob Doctor) is 47.
Vancouver-born actress Jody Thompson (The 4400) is 46.
Actor Grégory Fitoussi (American Odyssey, Mr. Selfridge) is 46.
Actor Damian O'Hare (The Royal) is 45.
Drummer Mike Melancon of Emerson Drive is 44.
Actress Kathryn Fiore (Wedding Band, Reno 911!, MADtv) is 43.
Actor Sebastian Stan (Once Upon a Time, Gossip Girl, Kings) is 40.
Actress Jasmine Burke (Let it Shine, Acceptance) is 39.
Actor Eme Ikwuakor (Marvel's Inhumans) is 38.
UK singer James Morrison is 38.
Actress Ashley Spillers (Vice Principals) is 36.
Actress Carrie Wampler (Austin & Ally) is 26.
Ontario-born actress/singer Lennon Stella (Nashville) is 23.
Actor Corey Fogelmanis (Girl Meets World) is 23.
Chart Toppers – August 13th
1948
It's Magic – Doris Day
Woody Woodpecker Song – The Kay Kyser Orchestra (vocal: Gloria Wood & The Campus Kids)
A Tree in the Meadow – Margaret Whiting
Bouquet of Roses – Eddy Arnold
1956
My Prayer – The Platters
Hound Dog/Don't Be Cruel – Elvis Presley
Whatever Will Be Will Be (Que Sera Sera) – Doris Day
I Walk the Line – Johnny Cash
1964
A Hard Day's Night – The Beatles
Everybody Loves Somebody – Dean Martin
Where Did Our Love Go – The Supremes
Dang Me – Roger Miller
1972
Alone Again (Naturally) – Gilbert O'Sullivan
Brandy (You're a Fine Girl) – Looking Glass
(If Loving You is Wrong) I Don't Want to Be Right – Luther Ingram
Bless Your Heart – Freddie Hart & The Heartbeats
1980
Magic – Olivia Newton-John
Take Your Time (Do It Right) – The S.O.S. Band
Sailing – Christopher Cross
Stand by Me – Mickey Gilley
1988
Roll with It – Steve Winwood
Hands to Heaven – Breathe
Make Me Lose Control – Eric Carmen
Don't Close Your Eyes – Keith Whitley
1997
I'll Be Missing You – Puff Daddy & Faith Evans
Mo Money Mo Problems – The Notorious B.I.G. featuring Puff Daddy & Mase
Semi-Charmed Life – Third Eye Blind
Carrying Your Love with Me – George Strait
2006
Promiscuous – Nelly Furtado featuring Timbaland
Buttons – Pussycat Dolls
I Write Sins Not Tragedies – Panic! At The Disco
If You're Going Through Hell (Before the Devil Even Knows) – Rodney Atkins
Today in Broadcast History compiled by Ron Robinson