Ari Daniel: Be Cool or Be Cast Out
I know what you are thinking; with a title like that, the episode involves Rush. It does not. But given all the discussion of Ari's upbringing in the Suburbs of Toronto, and his affinity for playing the bass, this lyric from the song Subdivisions came to my head.
Ari Daniel now lives in Vancouver after working at great radio stations like Virgin Radio 94.5, Sun FM 99.9 in Kelowna, and EZ Rock 97.3 in Toronto. There are lots of legendary names that get mentioned in this episode; all contributors and inspirations to Ari's radio career which started at the age of 15 before he got to Ryerson. (Now Toronto Metropolitan University)
In this episode you will hear how Ari wound up inside the building of 2 St. Clair as a teenager, how he loved moving across Canada to work in Kelowna, British Columbia, (who wouldn't) and how he arrived in Vancouver to work at the Beat 94.5 and then Virgin 94.5.
Ari also hosts a podcast. You can link to it here. One hour, one anonymous caller, one story about addiction. I remember hearing about the podcast called Beautiful Anonymous a number of years ago and saying – I wish I had thought of that. Turns out Ari found a way to repurpose a great idea and help
Click here for a transcription of the show. 
A thanks to the people who support the show each week and allow it arrive on your phones for free.
The CHR Prep Service – Click to get a free trial.
Megatrax – Licensed Music for your radio station or podcast production company.
..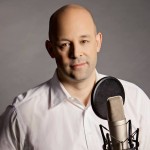 Matt Cundill works with radio groups on digital strategies and talent coaching. He recently started the Sound Off Podcast: The Podcast about Broadcast"
E-mail Matt: [email protected]
Twitter: @mattcundill
" The Sound Off Podcast is committed to helping broadcasters find their way through the digital revolution. "