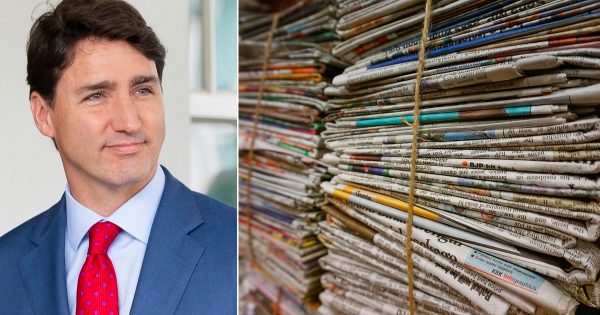 by Brad Salzberg
July 28, 2022
According to a recent poll, the majority of Canadians distrust mainstream media. A report from the Reuters Institute for the Study of Journalism at University of Oxford finds that only 42 per cent of Canadian respondents trust "most news, most of the time."
Why is it that public trust in media has eroded steadily since 2016? One theory(ours) is that trust in the press has diminished in tandem with Justin Trudeau's tenure as Canadian prime minister. An inverse relationship exists within the annals of media presentation. The greater the degree to which media function as a propaganda unit for government, the greater the lack of public trust.
In this regard, Canadian media play a wicked game. To ubiquitously back PM Trudeau and his brood of Liberal-Communists will not do. On this basis, Canadians are sure to see through the deception. To circumvent the perception, CBC, CTV, Globe & Mail and the rest limit criticism of government to pragmatic political issues.
Yes, they will criticize fiscal policy and matters of financial orientation. What they will not do is condemn the Liberals on an ideological basis. Never do they mess with Justin Trudeau's woke messaging. The press are perfectly fine with trashing the working class. Condemnation of Anglophone-bashing Critical Race Theory and Transgender-For-Youth promotion is non-existent. Backlash against branding Canada intrinsically racist is off-the-radar. Sikhism and Islam are the belle of our religious ball, while Christianity is remains anathema.
Read More HERE