This week's show features yet another broadcast icon who I've been a fan of for a long time. Eric Zane is one of many former radio hosts who've made the transition into podcasting, and he's done it more successfully than most. Back when I met Eric in 2019, I knew him from the Free Beer & Hot Wings radio show out of Grand Rapids, Michigan- a show he'd just begun to pivot away from to debut his own podcast. But this was 2019, and it wasn't so easy back then to make the switch.
Eric was one of the first to pick up on the new wave of monetization for podcasting, a wave we're all still riding to this day, and The Eric Zane Show remains a gold standard podcast 3 years later. Together, we talk about how he managed to make that switch, the stumbles he made along the way, and which avenues for support have been the most successful for him. We also dive into his storied radio career in Grand Rapids, where he still lives.
Something we didn't get a chance to talk about on the show, but that I definitely think should tell you a lot about Eric's character, is the time he donated a kidney to an old friend from high school. Check out his Fox News interview about it, or read the full story here.
And here's a fun fact, for those who might not know Eric or his show: he puts out two episodes per day. One for his regular free show, and one exclusive episode for his Patreon supporters. This means that he's put out over 800 episodes total in just three years. As a podcast producer myself, the amount of work that schedule would require not only gives me an anxiety attack, but also a massive amount of respect for Eric's work ethic and dedication to his show.
If you want to learn more about Eric, you're in luck- he just happens to be one of the most connected podcast hosts out there. Of course there's website, where you can (and should) listen to his show, but you can also follow him on Twitter, Facebook, or YouTube, support him on Patreon for exclusive bonus content, or even join his Subreddit r/TheEricZaneShow to become a part of his community.
PHOTO CREDIT: Photo: Brian Kelly Photography & Film
A thanks to the people who support the show each week and allow it arrive on your phones for free.
The CHR Prep Service – Click to get a free trial.
Megatrax – Licensed Music for your radio station or podcast production company.
For a Complete Transcript of this episode
…
..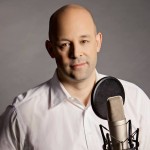 Matt Cundill works with radio groups on digital strategies and talent coaching. He recently started the Sound Off Podcast: The Podcast about Broadcast"
E-mail Matt: [email protected]
Twitter: @mattcundill
" The Sound Off Podcast is committed to helping broadcasters find their way through the digital revolution. "