Jamie Cawdell: Producer Jamie
Jamie Cawdell is the Assistant Programme Controller at Radio Essex in England. He is also the curator the CHR Prep Service which is used on radio stations around the world including Virgin Radio in Canada and Z100 in New York. Over the years, we have seen many of radio's best branch out into other facets of the business. Whether it was John Mielke in the 90's starting his Milkman Unlimited business, Matt Fogarty or Drake Donovan shifting from Creative to voice imaging, or Bob & Sheri or Humble and Fred taking their show independent, there is always entrepreneurial latitude in the radio space.
In this episode you will hear how Jamie got started in radio, the ins and outs of producing a breakfast radio show, and why he started the CHR Prep Service. We also get into what preparing for your show really constitutes and what radio talent is looking for before they head into the studio every day to perform OR record.
If you are a regular listener to the show, please consider the one month free trial Jamie is offering.
And we thank our other supporters including:
nLogic for the data assistance.
..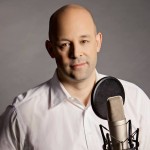 Matt Cundill works with radio groups on digital strategies and talent coaching. He recently started the Sound Off Podcast: The Podcast about Broadcast"
E-mail Matt: [email protected]
Twitter: @mattcundill
" The Sound Off Podcast is committed to helping broadcasters find their way through the digital revolution. "