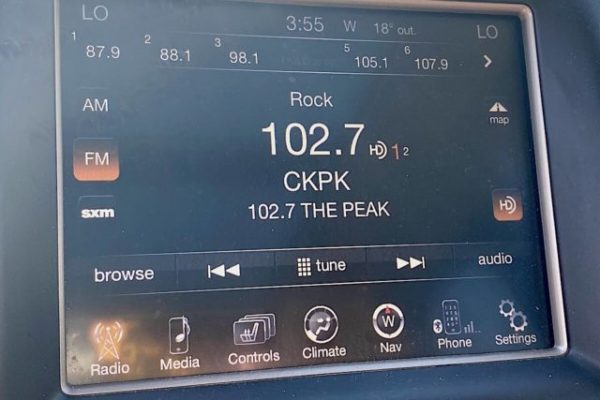 'You can tune in on Monday at 1:02pm to find out what,' station rep says
by Tom  Zillich
July 22, 2022
Changes are coming for Vancouver's PEAK radio station on Monday (July 25).
The alt-rock station is moving to HD radio (HD2), and can still be heard on thepeak.fm and on streaming platforms.
On the FM dial, 102.7 will become a new station. "You can tune in on Monday at 1:02pm to find out what," teased Richelle Collins, PEAK's promotions director.
Owned by Pattison Media, The PEAK has been playing alternative rock for more than a decade, and was recently joined in that genre of music by SONIC, at 104.9.
Read More HERE