ON THIS DAY in 1898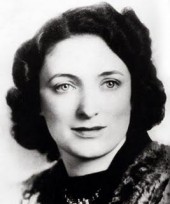 Sara Carter, of the legendary Carter Family country music group, was born in Wise County, Virginia. She was the wife of A-P Carter, the leader of the Carter Family, and was known for her deep & distinctive singing voice. The Carters were among the most influential groups in country music, mainly through their recordings for the Victor company. Their 1928 version of "Wildwood Flower" is reported to have sold one million copies. She died Jan. 8 1979 at age 80.
In 1910, radio's most prolific producer Himan Brown was born in New York City.  Over a span of 65 years Brown produced more than 30,000 radio programs, including The Adventures of the Thin Man, The Affairs of Peter Salem, Bulldog Drummond, Dick Tracy, Flash Gordon, The General Mills Radio Adventure Theater, Grand Central Station, The Gumps, Inner Sanctum Mysteries, Joyce Jordan, M.D., Marie, the Little French Princess, The NBC Radio Theater,  Terry and the Pirates, numerous daytime soap operas, and many lesser known programs.  After the end of most network radio programming in the early 60's Brown persisted with such series as the 5-night-a-week CBS Radio Mystery Theater (1974-82), thereby keeping the art of radio drama alive for another generation. He died June 4 2010 at age 99.
In 1911, professor/writer Marshall McLuhan was born in Edmonton.  He was the originator of the phrase, "The Medium is the Message."  He believed TV to be a "hot" medium, and radio to be "cool," because more listener effort was required to extract value.  He died after a stroke Dec 31, 1980 at age 69.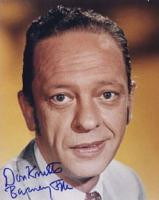 In 1924, comedic actor Don Knotts was born in Morgantown West Virginian.  He got his first big break as a "man on the Street" on The Steve Allen Show, then went on to Emmy-winning stardom as the sheriff's deputy Barney Fife on The Andy Griffith Show. He was also a regular on Matlock,Three's Company & The Don Knotts Show. He died of pulmonary & respiratory complications Feb 24, 2006 at age 81.
In 1931, Ted Husing was master of ceremonies for the very first CBS-TV program, nearly two decades before a significant number of receivers in homes made TV commercially viable. The gala inaugural show featured singer Kate Smith, composer George Gershwin and New York City Mayor Jimmy Walker.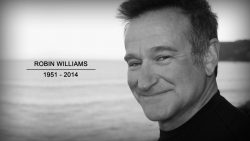 In 1951, comedian/actor Robin Williams was born in Chicago. Starting as a stand-up comedian in San Francisco and Los Angeles in the mid-1970s, he burst on the national scene as Mork in the ABC-TV sitcom Mork & Mindy (1978–82), and went on to establish a career in both stand-up comedy and feature film acting. Because of his zany improvisational skills he became one of the most sought-after guests on television talk shows.  On August 11, 2014, Williams committed suicide by hanging himself at age 63.  It was then revealed that he'd been suffering from severe depression, Parkinson's disease, and diffuse Lewy body dementia.
Also in 1951, country singer/songwriter Lefty Frizzell joined the Grand Ole Opry.
In 1956, "I Walk the Line" by Johnny Cash hit #1 for 8 weeks on Billboard's Country music chart.
Also in 1956, Billboard magazine called Elvis Presley "the most controversial entertainer since Liberace." It also reported that Ed Sullivan, who once said Presley would never appear on his CBS TV Sunday night showcase, had just signed Elvis for three appearances.
In 1958, "Hard Headed Woman" by Elvis Presley topped the charts and stayed there for 2 weeks.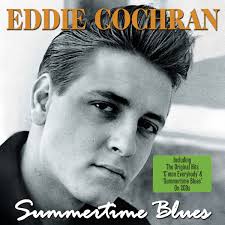 Also in 1958, Eddie Cochran recorded his future Top Ten single 'Summertime Blues.'
.In 1960, singer Brian Hyland of Teenie Weenie Yellow Polka Dot Bikini fame, appeared on CBS-TV's panel game show "To Tell The Truth."
In 1961, singer/songwriter Gene Pitney made his first appearance on Dick Clark's "American Bandstand," to lip-synch along with his new recording of "Every Breath I Take."
In 1965, the still little-known singing duo Sonny & Cher performed at the Power House in San Diego.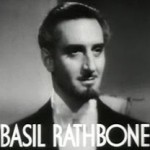 In 1967, actor Basil Rathbone, best remembered for his portrayal of Sherlock Holmes for 7 years on radio & in 14 Hollywood movies, died at age 75.
Also in 1967, Rick Nelson debuted his new TV series, "Malibu U" on ABC, featuring musical performances by the top pop stars of the 60's. It lasted just 7 episodes.
Still in 1967, Jimi Hendrix opened the first night of his three-night gig at the Cafe A Go-Go in Greenwich Village in New York City.
In 1969, just one day after Neil Armstrong set foot on the moon, Duke Ellington and a portion of his band performed a 10-minute composition on ABC-TV titled Moon Maiden. The work featured piano, drums, bass and vocals.
Also in 1969, The Beatles started work on the John Lennon song 'Come Together' at Abbey Road studios in London.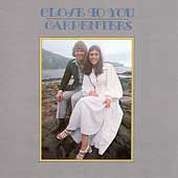 In 1970, the No. 1 Billboard Pop Hit was "(They Long to Be) Close to You," by The Carpenters.
In 1971, Carole King received a gold L-P for "Tapestry." The album, released four months earlier, was the number one album in the U-S for 15 weeks, and stayed on the L-P chart for 292 weeks. King won four Grammy Awards for "Tapestry," and for the hit single from it, "It's Too Late."
In 1972, the CRTC approved the creation of the Global TV network, licensed to serve five Ontario cities. It has since grown to be Canada's third national TV network.
Also in 1972, Salmon Arm BC's 7-year old AM radio station CKXR 580 increased power from 1,000 to 10,000 watts in the daytime.  It would remain at 1 kilowatt at night.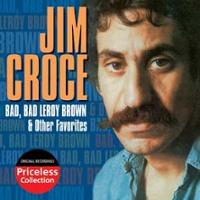 In 1973, Bad, Bad Leroy Brown reached the top spot on the Billboard pop-singles chart, becoming Jim Croce's first big hit. Croce died in a plane crash two months later (September 20, 1973).
Also in 1973, Detroit celebrated Mary Wilson Day in honor of the original member of The Supremes.
In 1975, the No. 1 Billboard Pop Hit was "The Hustle," by Van McCoy & the Soul City Symphony.
Also in 1975, Willie Nelson debuted on the album charts with "Red Headed Stranger." The album included the hit song "Blue Eyes Crying in the Rain."
In 1977, singer Linda Ronstadt, whose cover version of the Rolling Stones' "Tumbling Dice" had just been released, sang the song with the Stones during the band's concert in Tucson, Arizona.
in 1980, WMCA-AM New York, hosted a reunion featuring Joe O'Brien, Harry Harrison, Dan Daniels, Jack Spector and B. Mitchel Reed.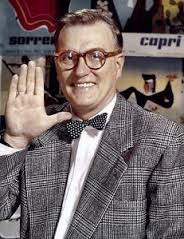 In 1982, Dave Garroway, the amiable, low-key television personality who was the first host of "Today" on NBC-TV, was found dead of a gunshot wound at his home in the Philadelphia suburb of Swarthmore. It was determined to be a suicide. He was 69 years old.
Also in 1982, Queen played the first night on their 32-date 'Hot Space' tour of North America at the Montreal Forum.
In 1983, a severe rainstorm cut short a free Diana Ross concert in New York's Central Park. It was rescheduled for the following day.
In 1985, actress Vicki Vola, best remembered as Miss Miller on Mr. District Attorney, for many years on radio & a shorter time on TV, died, age unknown.
Also in 1985, the No. 1 Billboard Pop Hit was "Everytime You Go Away," by Paul Young.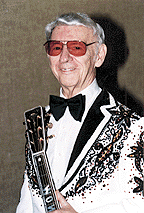 In 1986, country star Hank Snow made a triumphant return to his home province of Nova Scotia. More than 500 people attended a luncheon in Halifax in honour of the 72-year-old singer. Premier John Buchanan proclaimed it "Hank Snow Week" in Nova Scotia. Snow was born in Liverpool, Nova Scotia but moved to Nashville in the mid-1940's and became a U-S citizen. He released his best known song, "I'm Movin' On," in 1950 — it topped the charts for 21 weeks.
In 1987, TV personality Mary Hart of Entertainment Tonight made news as she had her legs insured by Lloyd's of London for $2 million.
Also in 1987, Guns N' Roses released their first album and early smash hit, "Appetite for Destruction."  So far it has sold 30 million copies.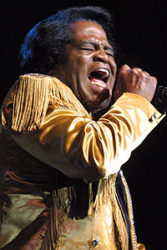 In 1988, a South Carolina judge ordered James Brown to hold a benefit concert for police and abused children as part of a sentence on drug and firearms charges. Brown called the sentence a back-door way of the state forcing him to do a free show.
In 1989, Moxie Whitney, who led a dance band for more than 22 years at Toronto's Royal York Hotel, died in Brockville, Ontario at age 70. Whitney's orchestra performed almost continuously in the hotel's Imperial Room from 1948 to 1971 — one of the longest engagements in Canadian dance band history. Whitney was also music director for the Canadian Pacific hotel chain, and later led an orchestra at the Chateau Laurier in Ottawa. His theme song was "I'll See You In My Dreams."
Also in 1989, former president Ronald Reagan was inducted into the Cowboy Hall of Fame in recognition of his role as George Armstrong Custer in The Santa Fe Trail (1940) and as host of TV's Death Valley Days (1965-1966).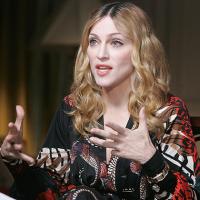 In 1990, the BBC's Radio One apologized to listeners after Madonna  repeatedly cursed during a live concert broadcast from Wembley Stadium.
Also in 1990, about 200-thousand people gathered at a site in East Berlin where the Berlin Wall once stood for a benefit concert that included an all-star cast performing Pink Floyd's "The Wall." Among the performers at the six-plus-hour event were Cyndi Lauper, Sinead O'Connor, Joni Mitchell, Bryan Adams and Pink Floyd founder Roger Waters, who organized the concert. The event ended with the crashing down of a mock Berlin Wall made of plastic foam. Concert proceeds went to an international fund for disaster relief.
Still in 1990, 'Weird Al' Yankovic performed live at Montreal's Theatre St-Denis for the Just For Laughs comedy festival. The taping was for the Showtime pay TV network.
Again in 1990, "She Ain't Worth It" by Glenn Medeiros featuring Bobby Brown topped the charts and stayed there for 2 weeks.
In 1994, singer Dorothy Collins, featured on television's "Your Hit Parade" in the 1950's, died of asthma-fuelled respiratory distress at age 67. The Windsor, Ontario native began on the show by singing "Be happy, go Lucky" for the sponsor, Lucky Strike cigarettes. She later sang the weekly top hits on "Your Hit Parade" and became one of its stars. In the 1960's, Collins helped set up gags on unwitting victims for Allen Funt's "Candid Camera."
In 1995, a Los Angeles judge threw out a lawsuit against Michael Jackson by five of his former security guards. The guards had claimed they were fired for knowing too much about night-time visits by young boys to Jackson's estate. The singer denied any improprieties.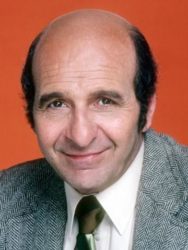 In 1996, actor Herb Edelman, a frequent guest on TV series like The Golden Girls, The Good Guys, Murder She Wrote, Strike Force & St. Elsewhere, died of emphysema at age 62.
Also in 1996, guitarist Kim Thayil of Soundgarden was arrested for allegedly hitting a fan who was trying to take his picture in a hotel in Rockingham, North Carolina.
Still in 1996, Canada's Alanis Morissette started a second run at No.1 on the UK album chart with 'Jagged Little Pill', which stayed at the top for eight weeks.
In 1997, C. Delores Tucker, lobbyist against gangsta rap lyrics, filed a suit against the estate of late rapper Tupac Shakur. The suit alleged intentional infliction of emotional distress, slander, and invasion of privacy due to derogatory lyrics about Tucker on Shakur's last album, "All Eyez On Me."
In 1998, actor Robert Young died of respiratory failure at his home in California. He was 91. He's  best known for playing the dad on "Father Knows Best," and later starred as "Marcus Welby MD."
Also in 1998, Paul McCartney's teenage home, 20 Forthlin Road in Liverpool, was opened as a tourist attraction. The British government's National Trust restored the house to 1950's condition, complete with period furniture and gadgets. The McCartney family lived there from 1955 to 1964, when the family moved out to escape the hordes of screaming Beatles fans. It was in the parlour of 20 Forthlin Road that McCartney and John Lennon wrote such Beatles' hits as "Love Me Do" and "I Saw Her Standing There."
Still in 1998, the Beastie Boys began touring in support of their fifth release, "Hello Nasty," at Seattle's Key Arena. It was their first headlining tour since 1995's "Quadrophonic Joystick" tour.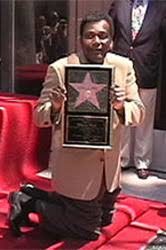 In 1999, country music singer Charley Pride received a star on the Hollywood Walk of Fame. It was the 2,140th star to be dedicated.
In 2000, NBC revealed that they had found nearly all of Milton Berle's kinescopes from the 1950's in storage at Burbank Calif. The filmed recordings of Berle's early TV shows had been the subject of a $30 million lawsuit filed by Berle the previous May… he wanted to market DVD's of his early hit shows.
In 2001, former Decca Records president Milt Gabler died at 90. He worked as a producer with Louis Armstrong, Ethel Merman, Ray Bolger, Billie Holliday and Peggy Lee. Gabler also discovered Bill Haley and the Comets.
Also in 2001, Madonna kicked off the North American leg of her 47-date Drowned World Tour at the First Union Center in Philadelphia. More than 730,000 people attended the shows throughout North America and Europe, the tour grossed more than $75 million.
In 2005, the CRTC approved NL Broadcasting's application for a Country music station in Kamloops BC on 103.1 MHz with 5000 watts.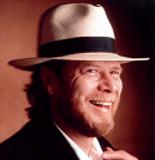 in 2005, Long John Baldry, the British blues legend who helped launch the careers of rock greats like Rod Stewart and the Rolling Stones, died in Vancouver after a four-month battle with a chest infection. The 64-year-old music giant had been admitted to hospital with respiratory problems in April and never recovered.
In 2006, singer Herb Kalin of the Kalin Twins, who had two Top 10 hits in 1958 (When/Forget Me Not), died following a heart attack at age 72.
In 2008, The Police played the first of two nights at the Red Rocks Amphitheatre in Morrison, Colorado during the final leg of their 152-date world Reunion tour. The tour, celebrating the 30th Anniversary of the group's formation, which had kicked off in Vancouver 14 months earlier, became the third highest grossing tour of all time, with revenues in excess of $340 million.
Also in 2008, John Mellencamp appeared on CBS-TV's Late Show With David Letterman to promote his album "Life, Death, Love And Freedom."
In 2009, former New Riders Of The Purple Sage frontman John "Marmaduke" Dawson lost his battle with stomach cancer. He was 64.
In 2010, police in Indiana found marijuana and other drugs on Bret Michaels' two tour buses. One bus was initially stopped for a problem with its tail lights, but police later called in a K-9 team which sniffed out the drugs.
Also in 2010, prior to his hometown show at Long Island's Jones Beach, John Mayer handed out free ice cream samples from a Ben & Jerry's truck.
In 2011, movie buff and TV panelist Elwy Yost — the witty host of TVOntario's Saturday Night at the Movies and the CBC's afternoon movie show Passport to Adventure — died of natural causes at age 86 at his home in West Vancouver. Earlier he had been a panelist on the CBC's Live a Borrowed Life, The Superior Sex and Flashback.
In 2013, former cabaret singer and philanthropist Page Morton Black, whose rendition of the Chock Full of Nuts coffee jingle was indelibly engraved in the memories of generations of east coast Americans, died at age 97.  She got the jingle assignment after marrying the Chock Full of Nuts owner, and it played on radio & TV for more than 20 years.
In 2014, Slash (Guns N' Roses/Velvet Revolver) was the first recipient of the Guitar Legend Award at the inaugural AP Music Awards in Cleveland. Joan Jett nabbed the AP Icon Award.
Also in 2014, Billy Joel won Newsday's "That's So Long Island" competition to determine the area's most iconic person, place or thing.
In 2015, actor/folksinger/activist Theodore Bikel, whose stage successes ranged from The Sound of Music to Fiddler on the Roof, died at age 91.   Among his many TV appearances were on  episodes of Wagon Train, Hawaii Five-O, Columbo, Charlie's Angels, The San Pedro Beach Bums, Cannon, Little House on the Prairie, Mission: Impossible, Gunsmoke, Dynasty, All in the Family, Knight Rider, Murder She Wrote, Fantasy Island, Law & Order, and Mickey Spillane's Mike Hammer.
Also in 2015, guitarist Justin Lowe, co-founder of the Minnesota-based band After the Burial was found dead after apparently falling from a bridge. He left the group the previous month suggesting he was suffering from mental trauma. Lowe was 32.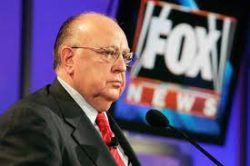 In 2016,  Roger Ailes was forced to resign as CEO of Fox News and Fox Business operations, following an avalanche of complaints from women alleging he had sexually harassed them.
Also in 2016, Bill Cardille, the broadcaster known as "Chilly Billy," who filled Pittsburgh airwaves for six decades as a newsman, television host, radio personality, actor and producer, died of pneumonia at age 87. A few weeks earlier he had been diagnosed with liver cancer.  His nickname originated from his host role on the weekly TV movie feature, "Chiller Theatre."
In 2017, actor John Heard, best remembered as the father in the 'Home Alone' movies, who was featured on TV in the series 'Prison Break' and 'Jack & Bobby,' and was nominated for an Emmy for his guest role in 'The Sopranos,' suffered a fatal heart attack at age 71.
In 2018, Guns N' Roses broke the attendance record for a Hard Rock/Heavy Metal act at Gothenburg, Sweden's Ullevi Stadium. The band's concert was attended by 64,289 people, surpassing the record previously set by Metallica (63,036 attendees).



Today's Birthdays
Toronto-born film director/producer Norman Jewison (The Rez, Judy Garland Show) is 96.
Actor Leigh Lawson (Silent Witness) is 77.
Actor David Downing (Backstairs at the White House, Ziegfeld: The Man & his Women) is 74.
Singer Yusuf Islam (Cat Stevens) is 74.
Halifax-born actor Art Hindle (E.N.G., Paradise Falls) is 74.
Actor Jamey Sheridan (Homeland, Agent X, Arrow) is 71.
Singer-guitarist Eric Bazilian of The Hooters is 69.
Comedian/voicist Jon Lovitz (The Simpsons, Mr. Box Office, The Critic, NewsRadio, Sat. Night Live) is 65.
Actor Lance Guest (Knots Landing, Life Goes On) is 62.
Actor Matt Mulhern (Major Dad, Ellen Burstyn Show) is 62.
Actor/voicist Ike Eisenmann (Ring Raiders, The Fantastic Journey) is 60.
Comedian/TV host Greg Behrendt (Greg Behrendt Show) is 59.
Actor Treva Etienne (Falling Skies) is 58.
Rock musician Koen Lieckens (K's Choice) is 56.
Actress Arija Bareikis (Southland, One Life to Live) is 56.
Actor Godfrey (The Mr. Men Show) is 53.
Singer Emerson Hart of Tonic is 53.
Actress Alysia Reiner (Orange is the New Black) is 52.
Singer Fitz of Fitz and the Tantrums is 52.
Calgary-born country singer Paul Brandt is 50.
Keyboardist Korey Cooper of Skillet is 50.
Miss USA 1996/actress/TV hostess Ali Landry (Hollywood Today Live, Eve, Spy TV, America's Greatest Pets) is 49.
Actress Darren Le Gallo (Then We Got Help) is 48.
Writer/producer/actor Steve Byrne  (Sullivan & Son) is 48.
Actress Jaime Murray (Defiance, Warehouse 13) is 46.
Actor Josh Hartnett (Penny Dreadful, Cracker) is 44.
Actor Justin Bartha (The Good Fight, Cooper Barrett's Guide to Surviving Life, The New Normal) is 44.
Reggae singer Damian Marley is 44.
Country singer Brad Mates (Emerson Drive) is 44.
Contemporary Christian singer Brandon Heath is 44
Actor  Sprague Grayden (The Following, Jericho, 24) is 42.
Season #6 "American Idol" runner-up Blake Lewis is 41
Singer Paloma Faith is 41.
Singer Romeo Santos is 41.
Actress Chrishell Stause (Days of Our Lives, All My Children) is 41.
Drummer Will Berman of MGMT is 40.
Toronto-born actress Vinessa Antoine (General Hospital, Being Erica, Heartland) is 39.
Keyboardist Johan Carlsson of Carolina Liar is 38.
Montreal-born actress Vanessa Lengies (Lego Star Wars, Glee, HawthoRNe, American Dreams) is 37.
Actress Diane Guerrero (Orange Is the New Black, Jane the Virgin) is 36.
Actress Betty Gilpin (Nurse Jackie, The Walker) is 36.
Singer/songwriter Rebecca Ferguson is 36.
Actress Juno Temple (Vinyl) is 33.
Actress Ali Cobrin (Look) is 33.
Dancer/choreographer Chelsie Hightower (Dancing with the Stars) is 33.
Model Sara Sampaio (Victoria's Secret Fasion Show) is 31.
Actress Jessica Barden (Coronation Street) is 30.
.
Chart Toppers July 21st

 
1947
Peg o' My Heart – The Harmonicats
I Wonder, I Wonder, I Wonder – Eddy Howard
Chi-Baba, Chi-Baba – Perry Como
Smoke! Smoke! Smoke! (That Cigarette) – Tex Williams
1956
The Wayward Wind – Gogi Grant
Hound Dog/Don't Be Cruel – Elvis Presley
Whatever Will Be Will Be (Que Sera Sera) – Doris Day
I Want You, I Need You, I Love You – Elvis Presley
1965
(I Can't Get No) Satisfaction – The Rolling Stones
I'm Henry VIII, I Am – Herman's Hermits
Cara Mia – Jay and the Americans
Before You Go – Buck Owens
1974
Rock Your Baby – George McCrae
Rock and Roll Heaven – The Righteous Brothers
Don't Let the Sun Go Down on Me – Elton John
Marie Laveau – Bobby Bare
1983
Every Breath You Take – The Police
Electric Avenue – Eddy Grant
Never Gonna Let You Go – Sergio Mendez
The Closer You Get – Alabama
1992
Baby Got Back – Sir Mix-A-Lot
Achy Breaky Heart – Billy Ray Cyrus
Baby-Baby-Baby – TLC
I Saw the Light – Wynonna
2001
Hot In Herre  – Nelly
Complicated – Avril Lavigne
Days Go By – Dirty Vegas
Courtesy of the Red, White and Blue (The Angry American) – Toby Keith
2010
California Gurls – Katy Perry featuring Snoop Dogg
Love The Way You Lie – Eminem featuring Rihanna
OMG – Usher featuring will.i.am
Water – Brad Paisley