ON THIS DAY in 1905
lyricist Dorothy Fields  was born in Allenhurst New Jersey. In the course of a remarkably long career, with successes from the 1920's to the 1970's, she wrote some of the most enduring lyrics of the golden age of American popular song. With Jimmy McHugh she wrote I Can't Give You Anything But Love, I'm in the Mood for Love, & On the Sunny Side of the Street. With Jerome Kern she wrote (& won an Oscar for) The Way You Look Tonight.  Later, in the 60's, with Cy Coleman she wrote Big Spender, & If My Friends Could See Me Now.  She suffered a heart attack & died March 28, 1974 at age 68.
In 1913, country singer Cowboy (Lloyd) Copas was born in Adams County, Ohio. In the 1930's he performed on radio shows for WLW and WKRC in Cincinnati. In 1940, he moved to Knoxville, where he performed on WNOX with his band, the Gold Star Rangers. In '43, Copas achieved national fame when he replaced Eddy Arnold as a vocalist in the Pee Wee King band and began performing on the Grand Ole Opry. Hits included "Signed, Sealed and Delivered," "Tennessee Waltz," "Breeze," "I'm Waltzing With Tears in My Eyes," "Candy Kisses," etc.  Copas was killed in a plane crash with Patsy Cline March 2, 1963.  He was only 49.
In 1929, "Music and the Spoken Word" debuted on KSL Salt Lake City.  It is still on the air today, the oldest continuous nationwide network broadcast in the world.  It is a 30-minute Sunday radio/TV/live streaming program of inspiring messages and music produced by The Church of Jesus Christ of Latter-Day Saints; the music is performed by the Mormon Tabernacle Choir.
In 1937, simultaneous funeral services were held in Hollywood and New York for composer George Gershwin, who had died four days earlier of a brain tumour at age 38.
In 1939, radio station CKLN 1420 went on the air in Nelson, B.C. with a power of 100 watts.
In 1942, Glenn Miller and his Orchestra recorded the big band classic 'Jukebox Saturday Night' for RCA Victor Records, with Marion Hutton and the Modernaires on the vocal. "Moppin' up soda pop rickeys … to our hearts delight…."
In 1952, 8-year-old Gladys Knight won $2000 on TV on Ted Mack's Amateur Hour after performing 'Too Young," the Nat 'King' Cole hit.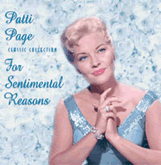 Also in 1952, 24-year old singer Patti Page made her TV debut in a summer replacement series for Perry Como. The 15-minute program featured Patti three times each week on CBS.
In 1957, Cape Breton-born actor George Cleveland, who had a 58 year career on the stage, film & TV, but is best remembered as Gramps on the original Lassie TV series, suffered a fatal heart attack at age 74.
In 1958, CBS-TV aired the first episode of "Keep Talking," a game show hosted by Winnipeg's Monty Hall. After three months he was replaced by Carl Reiner, and later by Merv Griffin.  Guests on show #1 were the comedy team of Mike Nichols & Elaine May.
In 1959, the Queen Elizabeth Theatre in Vancouver was officially opened by the Queen. A gala concert by the Vancouver Symphony Orchestra was conducted by Sir Ernest MacMillan and Nicholas Goldschmidt, with violinist Betty-Jean Hagen and soprano Lois Marshall. The theatre was actually first used four days earlier for a Vancouver Symphony concert.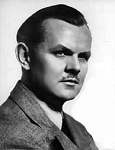 In 1960, baritone Lawrence Tibbett, a Metropolitan Opera star who succeeded Frank Sinatra as the star of radio's Lucky Strike Hit Parade, died after a bad fall in his apartment at age 63.
In 1963, the No. 1 Billboard Pop Hit was "Surf City," by Jan & Dean. The song was co-written by Jan Berry and Beach Boy Brian Wilson.
In 1965, this week's Top three singles, No.3 The Byrds, 'Mr Tambourine Man', No.2 The Four Tops, 'I Can't Help Myself' and at No.1 The Rolling Stones with (I Can't Get No) Satisfaction.
In 1966, singer Percy Sledge earned a gold record for 'When a Man Loves A Woman.' It was his only single to make it to number one (5/28/66) and one of five to break into the top ten.
In 1967, jazz saxophonist John Coltrane died of liver disease at the age of 40. He was posthumously awarded a Grammy Lifetime Achievement Award in 1992.
Also in 1967, The Doors and The Jefferson Airplane played both a matinee & evening performance for over 8,000 fans at the Anaheim Convention Center in southern California.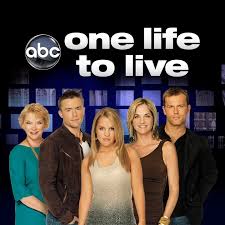 In 1968, ABC-TV introduced the longrunning daytime serial, 
One Life to Live
.  It aired continuously for more than 43 years, but was cancelled as of January 13 2012.
.
In 1970, the No. 1 Billboard Pop Hit "Mama Told Me Not to Come," by Three Dog Night. The song was written by Randy Newman.
In 1971, character voice actor Bill Thompson died suddenly of acute septic shock, one week after his 58th birthday. On NBC Radio's Fibber McGee & Molly show in the 1930's & 40's he portrayed Horatio K. Boomer, Nick Depopoulous, the Old-Timer, Uncle Dennis and Wallace Wimple.  His Wimple character used the same voice as his later cartoon creation Droopy Dog.
In 1972, Elton John landed at the top spot on the Billboard album chart for the first time as Honky Chateau made it to the top for a five-week stay.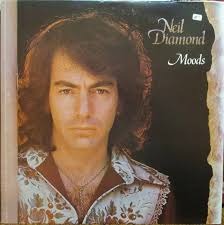 Also in 1972, the MCA label released Neil Diamond's eighth studio LP, "Moods," generally considered to be one of his most creative albums.  It contained his second #1 chart topper, "Song Sung Blue."
In 1973, during a concert in London, singer Ray Davies, wrung out by exhaustion and personal problems, announced he was quitting The Kinks. However he quickly changed his mind and returned a few days later.
In 1975, Williams Lake's CKWL-920 and Quesnel's CKCQ-570 won regulatory approval to swap frequencies. The Cariboo pair were advertised as "Canada's only full-time privately operated radio network," with most of the programming originating in Quesnel.
In 1978, Bob Dylan performed before the largest single-artist concert audience, along with Eric Clapton, Joan Armatrading, and Graham Parker. Some 200,000 fans turned out for the show at Blackbushe Airport at Hampshire in England.
Also in 1978, The Rolling Stones started a two-week run at No.1 on the Billboard album chart with 'Some Girls', the group's seventh US No.1 album.
1981, Steven Ford, son of former US President Gerald R. Ford, appeared in the much publicized seduction scene of The Young and the Restless on CBS-TV. Ford played the part of Andy, a macho maverick.
In 1984, John Lennon released "I'm Stepping Out."

In 1985, nude photos of Madonna taken in 1977 appeared in this months Playboy and Penthouse Magazines.
In 1986, comedian/dialectician Benny Rubin, who guested in dramatic television for more than 25 years, and made 44 appearances on the Jack Benny TV Show, died after a heart attack at age 87.
Also in 1986, raspy-voiced actress Florence Halop lost her battle with lung cancer at age 63. She had been the second deadpan bailiff on the hit TV sitcom Night Court.  She played six different comical women during the run of Barney Miller.  She was the second Miss Duffy on radio's Duffy's Tavern, taking over the role when Shirley Booth moved on.

Still in 1986, Columbia Records dropped country star Johnny Cash after 28 years. Cash had not had a solo top-10 hit since "The Baron" in 1981. But he was a member of "The Highwaymen" quartet with Waylon Jennings, Willie Nelson and Kris Kristofferson which topped the country charts in 1985. Cash signed with Polygram later in '86.
In 1987, Lee Gaines, founder of the gospel-styled vocal group the Delta Rhythm Boys, died in Helsinki of cancer at age 73. Gaines wrote lyrics for such songs as Duke Ellington's "Take the A Train." The Delta Rhythm Boys had a hit in 1946 with "Just a Sittin' and A-Rockin," and appeared on Ella Fitzgerald's hit recordings of "It's Only a Paper Moon" and "(I Love You) For Sentimental Reasons."
In 1988, MTV banned the video for Canadian rocker Neil Young's "This Note's For You" because it ridiculed M-T-V sponsors. The ban was soon lifted, and the video went on to win the MTV Award for Best Video of the Year.

In 1989, more than 200-thousand people swarmed into Venice, a city of 83-thousand, for a free concert by Pink Floyd. The band performed on a floating stage in the Italian city's lagoon. Residents complained about violence, drug use and littering, and 80 people were slightly hurt in a scuffle before the show began. Concert-goers also complained — about inadequate toilets and emergency facilities.
Also in 1989, former record company executive Nesuhi Ertegun died in New York following cancer surgery. He was 71. With his brother Ahmet, he formed Atlantic Records in 1954, and signed and produced such jazz greats as the Modern Jazz Quartet, Ornette Coleman and John Coltrane.
Still in 1989, "If You Don't Know Me by Now" by Simply Red topped the charts, their second US #1.
In 1990, singer and bandleader Bobby Day died of cancer at age 62. His hit recordings included "Rockin' Robin" and "Little Bitty Pretty One."
In 1991, actor and game-show host Bert Convy died in Los Angeles of a brain tumour at age 57. Convy was also a member of a vocal trio called the Cheers, who had a 1955 top-10 hit with "Black Denim Trousers."
In 1993, actor David Brian, who played DA Paul Garrett in Mr. District Attorney on radio & TV, then guested in episodic TV for another 20 years, died of cancer & heart failure at age 78.
Also in 1993, the Australian rock band Midnight Oil played a free concert in a field of tree stumps at Clayoquot Sound on the west coast of Vancouver Island. The show was part of a protest over what lead singer Peter Garrett called the "massacre" of B-C's ancient rain forests. Most of the three-thousand people in attendance were environmentalists opposed to logging in the area.
In 1994, Phil Collins announced he was seeking a divorce from his second wife, Jill. Collins married his Swiss-born former interpreter, Orianne Cevey, in 1999.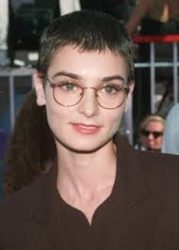 In 1995, Sinead O'Connor dropped out of the Lollapalooza tour after just eight performances, announcing she was pregnant and couldn't tolerate the heat wave gripping the Midwest. She was replaced on the tour by Elastica.
.
In 1996, cable news network MSNBC began operations in Secaucus, New Jersey, a joint project of Microsoft & NBC TV.
Also in 1996, STAR-FM was approved by the CRTC to move its Abbotsford transmitter (CFSR-FM 104.9) to the CBC tower on Mount Seymour in North Vancouver.
Still in 1996, the sultan of Brunei spent 25-million dollars on his 50th birthday party, including 15-million for three concerts by Michael Jackson.
In 1997, former Miller Brewing Company executive Jerold Mackenzie was vindicated by a jury in Milwaukee. Mackenzie had brought a suit against Miller after the company fired him from his $95,000-a-year job for sexual harassment. He had been commenting on the Seinfeld episode, The Junior Mint, where Seinfeld's TV character can't remember the name of his new girlfriend — only that it rhymes with a female body part. One of Mackenzie's female co-workers complained to the Miller human resources director after she heard Mackenzie joking about the show.
Also in 1997, Vancouver-based Sarah McLachlan released her fourth studio alnum, 'Surfacing' to coincide with her first Lillith Fair tour.
In 1998, a Georgia jury awarded 210-thousand dollars to a police officer who was shot in the rear end by rapper Tupac Shakur following a traffic dispute. Shakur was shot to death in Las Vegas two years before, in 1996, and left an estate valued at 10-million dollars.
Also in 1998, drummer Joey Kramer of Aerosmith was burned when his Ferrari caught fire at a gas station in Scituate, Massachusetts, the town famous to shortwave listeners as the home of Voice of America transmitters.
Still in 1998, country music star Alan Jackson debuted his first video in over a year on Country Music Television (CMT). "I'll Go On Loving You" was the first single from his current album, "High Mileage."
In 1999, rock drummer Tommy Lee was congratulated by a judge for abstaining from drugs and alcohol while on probation for spousal abuse. As wife Pamela Anderson Lee looked on, the former Motley Crue drummer was told by the Malibu judge that he was "entitled to more confidence," and that Lee would now be allowed to perform in places where alcohol is served.
Also in 1999, the original Drifters performed on the 'Today' show on NBC-TV.
Still in 1999, the Rolling Stones reported income of $337 million over the previous two years, resulting from 147 concerts and ticket sales to nearly six million fans.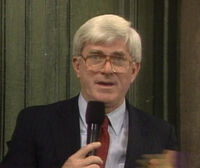 In 2002, Phil Donahue returned to television with a new discussion program called "Donahue" on MSNBC. But due to low ratings the show was cancelled 7 months later, on February 24, 2003.
Also in 2002, the July 20th issue of TV Guide went on sale featuring a list of the 50 worst TV shows of all time. "The Jerry Springer Show" was ranked #1.
Still in 2002, the cable music channel VH1 confirmed that it was working on a reality TV show that would follow Liza Minnelli.  (Whatever became of that project?)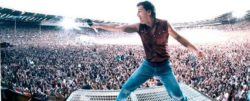 In 2003, Bruce Springsteen (with the E Street Band) played the first of ten shows at Giants Stadium in New Jersey. 55,000 attended opening night.
In 2004, U2 called in police after thieves nicked a copy of the bands latest album 'Vertigo'. The CD was stolen during a photo shoot with the band in the south of France.
In 2005, Victor Edward Willis, the original policeman in the Village People, was arrested after police found a gun and drugs in his convertible in Daly City, south of San Francisco. Willis also had an outstanding $15,000 felony warrant for possession of narcotics.
In 2006, 'Testimony: Vol. 1, Life & Relationship' by India Arie was at No.1 on the Billboard album chart, the R&B soul singer's third album.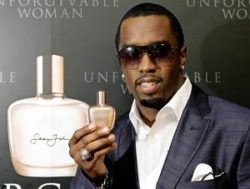 In 2007, more than 10,000 people applied for a job with P Diddy after the rapper posted an ad on Youtube looking to find a new personal assistant. He warned applicants that the job would be far from easy and would involve everything from getting him ready for the red carpet to aiding in billion dollar deals to movie work helping him jump out of planes.
In 2009, Paul McCartney was in New York to visit CBS-TV's "Late Show with David Letterman."  He and his band gave an outdoor performance above the marquee of the Ed Sullivan Theater.
In 2010, country songwriter Hank Cochrane (I Fall To Pieces, Make The World Go Away, Funny Way Of Laughin') succumbed to pancreatic cancer at age 74.
Also in 2010, Aerosmith guitarist Joe Perry was hospitalized and treated for minor injuries in Middleborough Mass., after his motorcycle was hit from behind by a sedan.
In 2012, actress Celeste Holm, who followed an extensive bigscreen career with roles on a number of TV series (Loving, Touched by an Angel, Promised Land, Archie Bunker's Place, etc.), died at age 95.
Also in 2012, on the 60th Anniversary of the UK's Official Singles Chart, Queen's "Bohemian Rhapsody" was declared Britain's favorite #1 of all-time, after a nationwide poll by ITV.
In 2013, singer/songwriter Bob Dylan made the only Canadian stop of his 27-city tour with a Toronto concert at the Molson Amphitheatre. The 72-year-old Dylan opened his 16-song set with Things Have Changed, and closed with Blowin' in the Wind.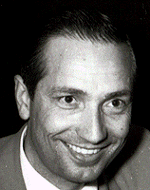 In 2015, Howard Rumsey, a bass player who turned a down-at-the-heels sailors' hangout in Hermosa Beach, Calif., into the hip, popular Lighthouse Cafe as ground zero for West Coast jazz, died at age 97.
Also in 2015, The Rolling Stones completed their 15-date North American Zip Code tour in Quebec City at Le Festival d'ete de Quebec.The Stones, who attracted a record-breaking crowd of 102,000 fans, opened their set with "Start Me Up" and closed with an encore consisting of "You Can't Always Get What You Want" and "(I Can't Get No) Satisfaction."
In 2016, the American rapper Pitbull (who was born Armando Christian Perez) was on hand to help unveil his star on the Hollywood Walk of Fame.
In 2017,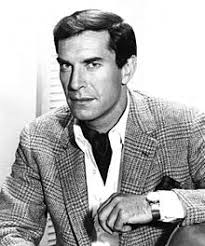 Martin Landau, the character actor who played a crafty master of disguise on the 1960s television show "Mission: Impossible" and won an Oscar for playing the aging Bela Lugosi in the 1994 movie "Ed Wood," died after a brief illness at age 89.
Also in 2017, The Eagles performed at the first Classic West festival in L.A. with country music star Vince Gill, helping fill the void left by the passing of Glenn Frey. It was The Eagles' first full concert since Frey's death in '16.
Today's Birthdays
Actress Nina Van Pallandt (Guilty or Innocent:The Sam Sheppard Murder Case, Second Chance) is 90.
Actor Patrick Wayne (The Rounders, Shirley, The Monte Carlo Show) is 83.
Millie Jackson is 78.
Guitarist-singer Peter Lewis of Moby Grape is 77.
Singer Linda Ronstadt is 76.
Drummer Artimus Pyle (Lynyrd Skynyrd) is 74.
Actor Terry O'Quinn (Hawaii Five-O, 666 Park Avenue, Lost, West Wing, JAG) is 70.
Actress Celia Imrie (Better Things) is 70.
Drummer Marky Ramone (The Ramones) is 70.
Singer-guitarist David Pack (Ambrosia) is 70.
Guitarist Joe Satriani is 65.
Country songwriter Mac McAnally is 65.
Actor Willie Aames (Eight Is Enough, Family, Charles In Charge) is 62.
Model/actress/TV host Kim Alexis (She's Got the Look) is 62.
London Ont.-born actress Lolita Davidovich (Shades of Blue, Good God, ZOS: Zone of Separation) is 61.
Actor-director Forest Whitaker (Godfather of Harlem, Empire, Criminal Minds: Suspect Behaviour, The Shield) is 60.
Actress Brigitte Nielsen (Surreal Life: Fame Games, Big Brother: Celebrity Edition) is 59.
Actress Shari Headley (The Haves and the Have Nots, All My Children) is 59.
Actor Kristoff St. John (The Young and the Restless, Generations) is 56.
Actress Amanda Foreman (Felicity, Parenthood, What About Brian) is 56.
Actress Irene Jacob (The Affair) is 56.
Drummer Jason Bonham is 56.
TV producer/ host Adam Savage (MythBusters) is 55.
Rock musician Philip "Fish" Fisher is 55.
Singer Stokley of Mint Condition is 55.
Actor-comedian Eddie Griffin (Malcolm and Eddie) is 54.
Actor Reginald C. Hayes (Girlfriends) is 53.
Actor Jim Rash (Community, Reno 911) is 51
TV host/actress Beth Stern (Fashion News Live, Howard Stern On Demand, She's Got the Look, Filter) is 50.
Drummer John Dolmayan of System Of A Down & Scars on Broadway is 50.
Actor Scott Foley (Scandal, The Goodwin Games, Grey's Anatomy, The Unit, Felicity) is 50.
Actor Brian Austin Green (Beverly Hills 90210, Wedding Band, Desperate Housewives, Freddie) is 49.
Actress Diane Kruger (The Bridge) is 46.
Comedian/actor Gabriel Iglesias is 46.
Rapper Jim Jones is 46.
Actress Lana Parrilla (Once Upon a Time, Miami Medical, Swingtown) is 45.
Guitarist Ray Toro of My Chemical Romance is 45.
Actor Travis Fimmel (Vikings, The Beast) is 43
Actress Laura Benanti (Nashville, Law & Order: SVU) is 43.
Actor Taylor Kinney (Chicago Fire, Vampire Diaries, Trauma, Fashion House) is 41.
Singer Kia Thornton of Divine is 41.
Actress/producer/writer Stephanie Andujar (StephA: One Woman Show) is 36.
Singer/actress Laura Chiatti (Red Band Society) is 36.
Actress Aimee Carrero (Young and Hungry, Level Up) is 34.
Actor Tristan Mack Wilds (90210) is 33.
Actress Medalion Rahimi (Still Star-Crossed, Boychicks) is 30.
Vancouver-born actress Sarah Desjardins (Van Helsing, Project Mc2, Clue) is 28. 
Actor Iain Armitage (Young Sheldon, Big Little Lies) is 14.
Chart Toppers July 15
1950
Bewitched – The Gordon Jenkins Orchestra (vocal: Mary Lou Williams)
My Foolish Heart – The Gordon Jenkins Orchestra (vocal: Eileen Wilson)
Mona Lisa – Nat King Cole
Mississippi – Red Foley
1959
Lonely Boy – Paul Anka
Tiger – Fabian
My Heart is an Open Book – Carl Dobkins, Jr.
The Battle of New Orleans – Johnny Horton
1968
This Guy's in Love with You – Herb Alpert
Jumpin' Jack Flash – The Rolling Stones
Lady Willpower – Gary Puckett & The Union Gap
D-I-V-O-R-C-E – Tammy Wynette
1977
Undercover Angel – Alan O'Day
Da Doo Ron Ron – Shaun Cassidy
Looks like We Made It – Barry Manilow
I'll Be Leaving Alone – Charley Pride
1986
Holding Back the Years – Simply Red
Invisible Touch – Genesis
Nasty – Janet Jackson
Hearts Aren't Made to Break (They're Made to Love) – Lee Greenwood
1995
Waterfalls – TLC
One More Chance/Stay with Me – The Notorious B.I.G.
Water Runs Dry – Boyz II Men
Sold (The Grundy County Auction Incident) – John Michael Montgomery
2004
The Reason – Hoobastank
Leave (Get Out) – JoJo
Everytime – Britney Spears
Whiskey Girl – Toby Keith
Today in Broadcast History compiled by Ron Robinson