Aaron Rand: Calling Gaddafi and other Radio Tales
Aaron Rand has been on Montreal radio since the 70's. I didn't catch on to his show until the mid 80's where he became a household name, despite working at some radio stations that weren't known for their ratings. Right around the time AM started its decline, Aaron Rand's show started to take off. I ran into Aaron at (what I think is North America's best restaurant) Joe Beef while having dinner with another Montreal radio icon, Terry Dimonte.
The next thing said at the table was pretty obvious – although i think it might have been a look… ya gotta get him on your show.
His radio career includes all the great Montreal radio Call letters like CFCF CKGM, CBC, CHOM, CFQR and now CJAD where he once worked and now resides doing the afternoon show.
It is always a joy to speak to someone who you grew up listening to – Aaron Rand joins me from what appears to be his kitchen in Montreal.
A thanks to the people who support the show each week and allow it arrive on your phones for free.
The CHR Prep Service – Click to get a free trial.
Megatrax – Licensed Music for your radio station or podcast production company.
..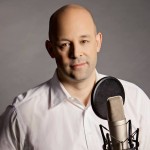 Matt Cundill works with radio groups on digital strategies and talent coaching. He recently started the Sound Off Podcast: The Podcast about Broadcast"
E-mail Matt: [email protected]
Twitter: @mattcundill
" The Sound Off Podcast is committed to helping broadcasters find their way through the digital revolution. "